I've got a super easy activity for you today! I think you'll love this Alphabet Christmas tree because it is super simple to set up. This one is Christmas-themed, but you could definitely modify it for any time of the year!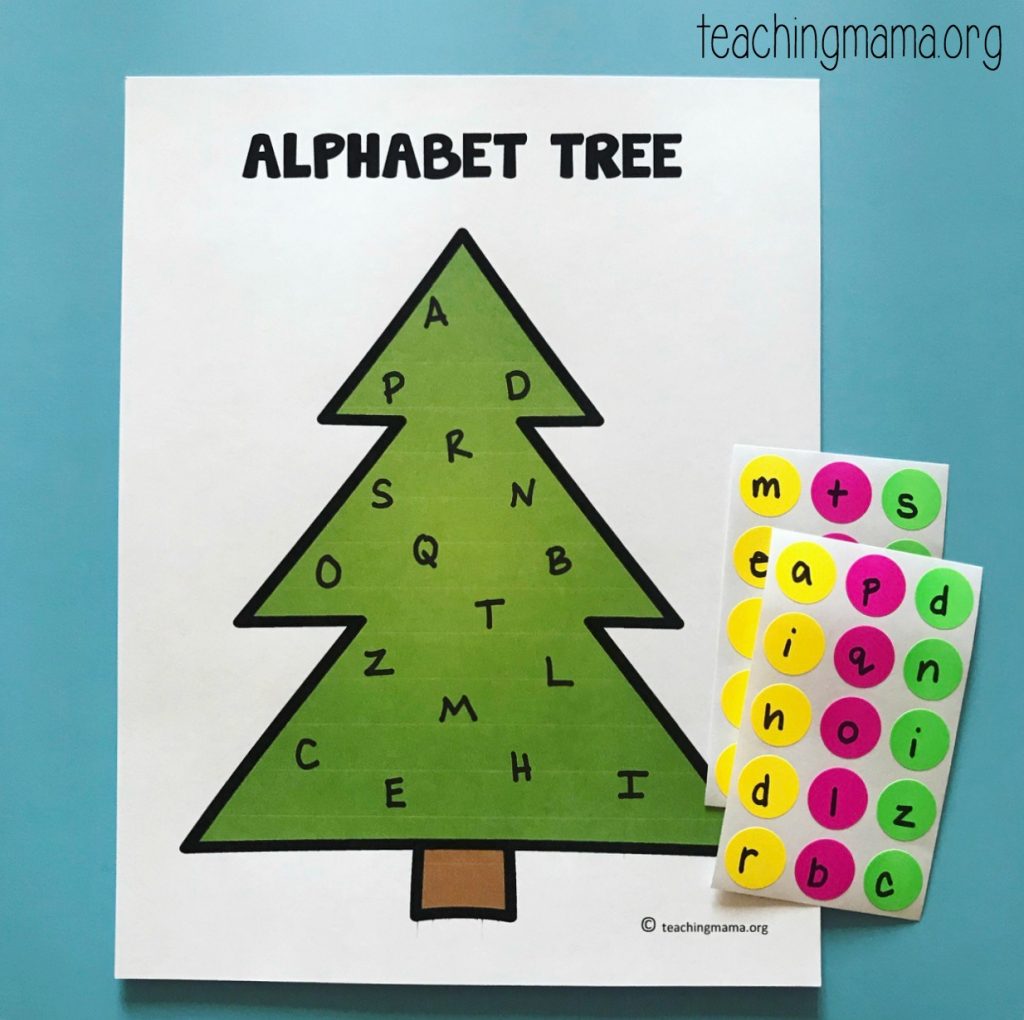 Here's what you need:
Print out the Christmas tree printable and then write uppercase alphabet letters around the tree. Write matching lowercase letters on the dot stickers. Make sure to mix up the letters so it's harder!
If you don't want to print this printable, you can also just draw a tree on paper. Or make any shape you want!
The goal is to have your little one match up the alphabet letters. Not only is this great for alphabet practice, it's awesome fine motor practice! We love using dot stickers because they are easy to peel off the paper.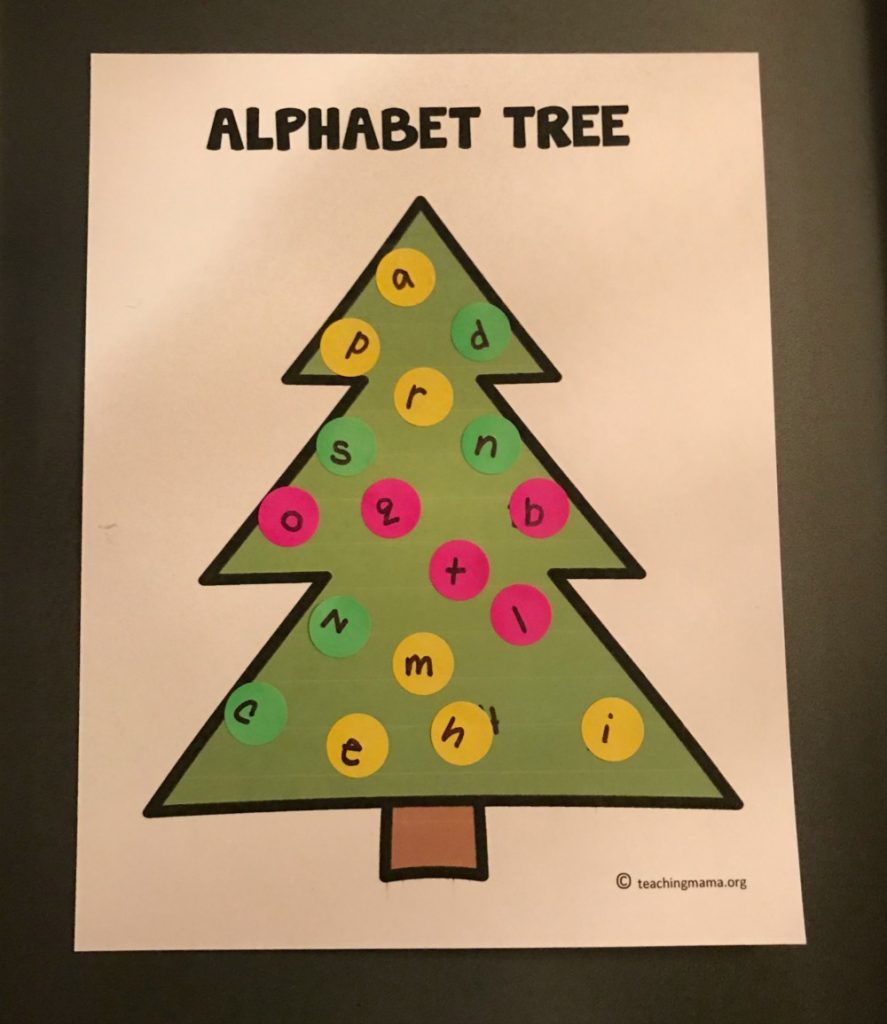 This is so simple, but way more fun than flashcards. Hope you'll try it out!