Insect Sensory Bin and Alphabet Activity
Spring is a great time to do an insect theme with preschoolers. We've done a lot of crafts and activities about insects in the past, but today I'm sharing our insect sensory bin with an alphabet activity.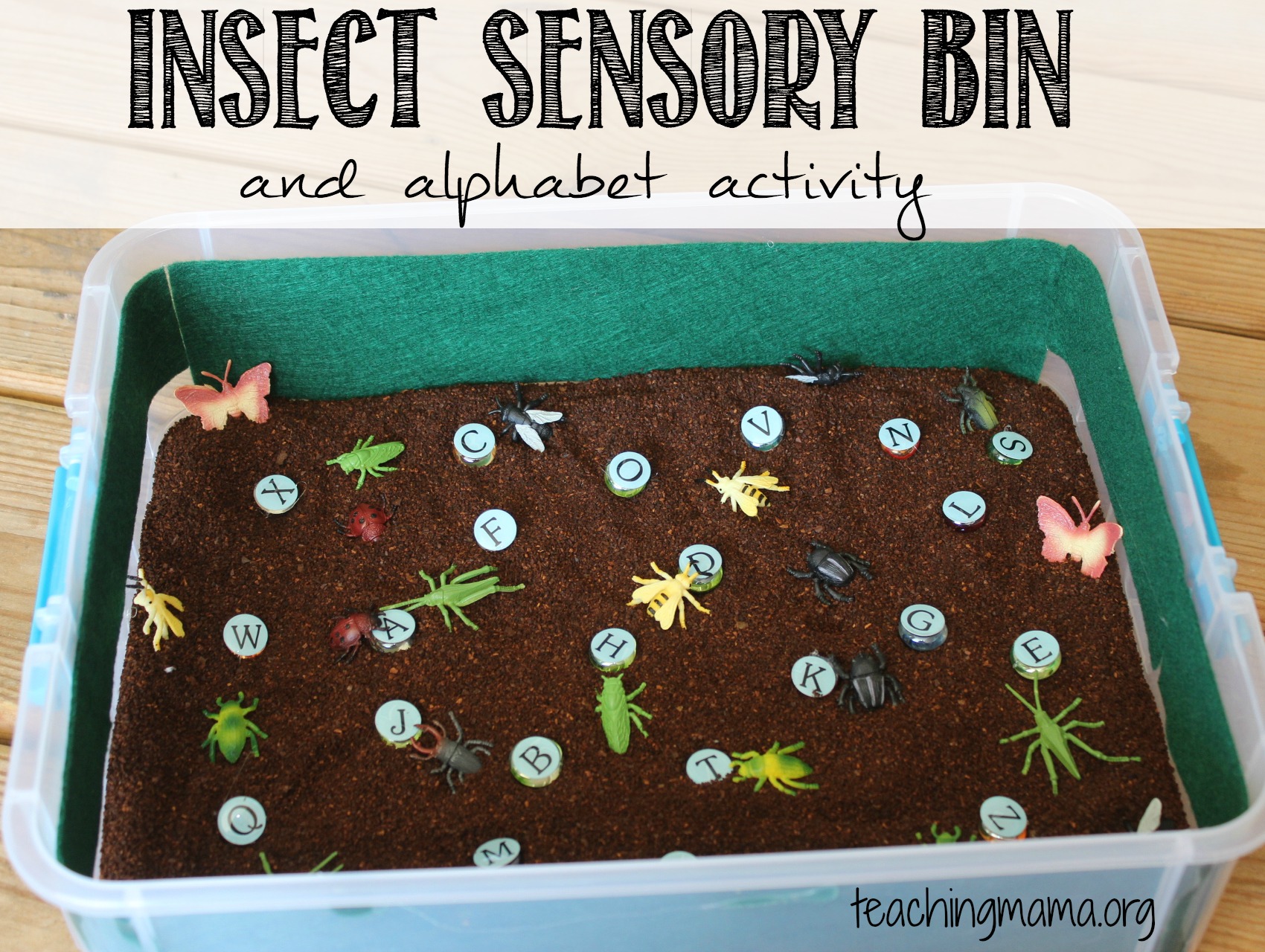 This post contains affiliate links. For more info on this, please see my disclosure policy.
In this sensory bin, we used the following:
I first glued green felt to the sides of the plastic bin. Then I filled the bottom with ground coffee. I also glued alphabet stickers to gems. Then I placed the letters and insects in the bin.
I invited the kids to play with the bin. They liked feeling the fine ground coffee. It also smells different than any other bin we've done. I love the coffee smell and my kids didn't seem to mind it. (Maybe because they smell it from my coffee mug every morning! hehe!)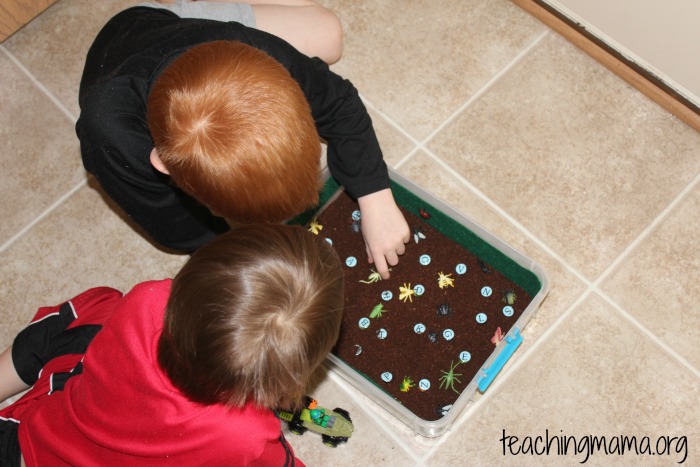 Sometimes, the bugs would stick to the felt on the sides of the bin. It was fun to put pretend they were bugs in the grass.
Then we played an alphabet game. Here's how we played the game:
First, I would name a letter and the kids would see who could find the letter first.
Then I had the kids find an insect and then find the letter it started with. For example, I would say "Find the grasshopper. What letter do you think it starts with? Yes, go find the letter 'g'!"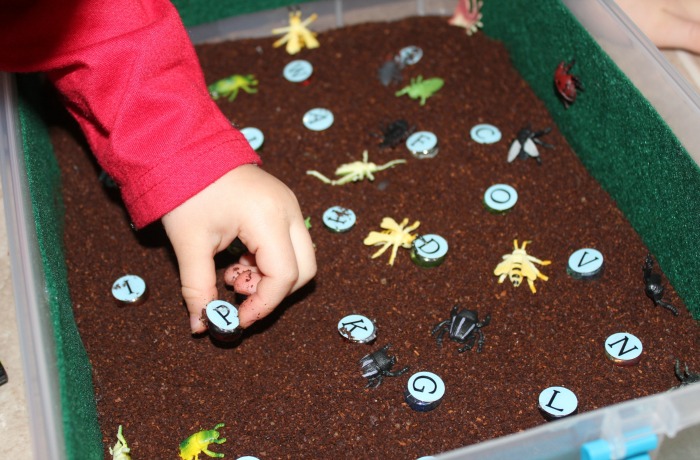 Then I would switch it up and have them find the letter the insect ends with (for example, find an 'e' for the 'bee'.)
This was a fun way to work on identifying alphabet letters and phonics!
My kids liked to race to see who could find the letter first. We also hid the letters in the coffee grounds to make it harder to find.
We had so much fun playing with this bin! To see more bug and insects ideas, visit here.