Last week I sent out my kindergarten at home literacy packet. It makes me so happy to see so many people using it! I wanted to follow up with a math packet to keep your little ones busy. Before I share the math packet, I want to share a few of my thoughts during this time of school closures.
I hope you don't feel pressure to do "school" at home with your kids. While schools are closed and you may be worried your child is falling behind, just remember that we are all in this together. They will catch up and things will go back to normal. Honestly, children just need to be read to, spend time outdoors, and maybe do some activities. But ultimately, they need to know that they are safe and you're spending time with them.
My other piece of advice is to have a routine. It can be loose, but something that will help structure the day. Maybe start with a read-aloud book after breakfast each day. Having that shared experience together is meaningful and kids love it. Having a read-aloud together each day is our favorite way to start the day.
Anyway, if you are looking for educational activities, I'm here to help! Today I'm sharing my kindergarten math packet.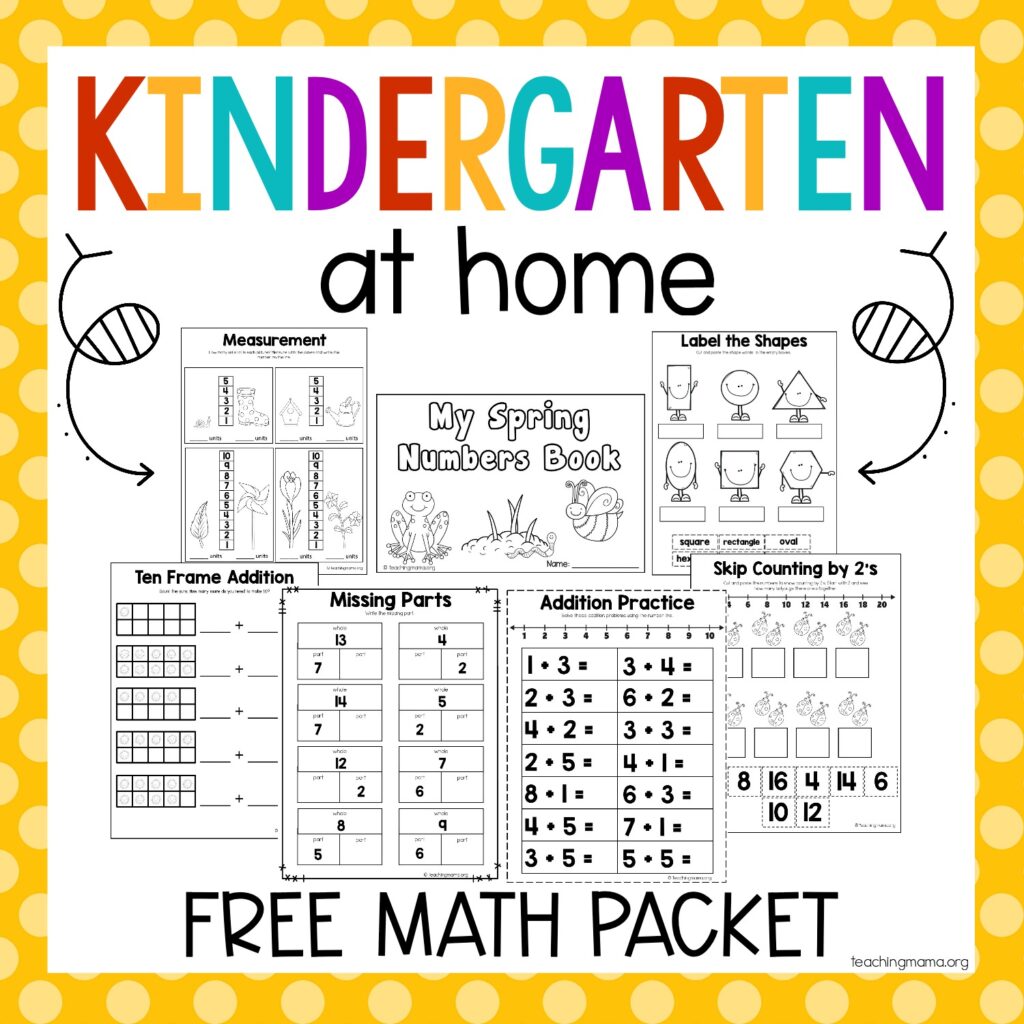 Here are the skills covered in this packet:
Identifying numbers 0-20
Writing numbers 0-20
Counting
One-to-one correspondence

Ten frames
Ten frames with teen numbers
Ten frame addition equations

Comparing numbers
Skip counting for 2, 5, and 10
Measurement
Shapes

Graphing

Patterns
Identifying missing numbers
If you are a teacher, you have my permission to share this packet with the students in your classroom. I want this to help as many people as possible!
I hope you love this packet and that it's useful to you! Please share this post with anyone who would benefit from it! Fill the form out below to get the free packet.