Kindergarten At Home Math Packet
Last week I sent out my kindergarten at home literacy packet. It makes me so happy to see so many people using it! I wanted to follow up with a math packet to keep your little ones busy.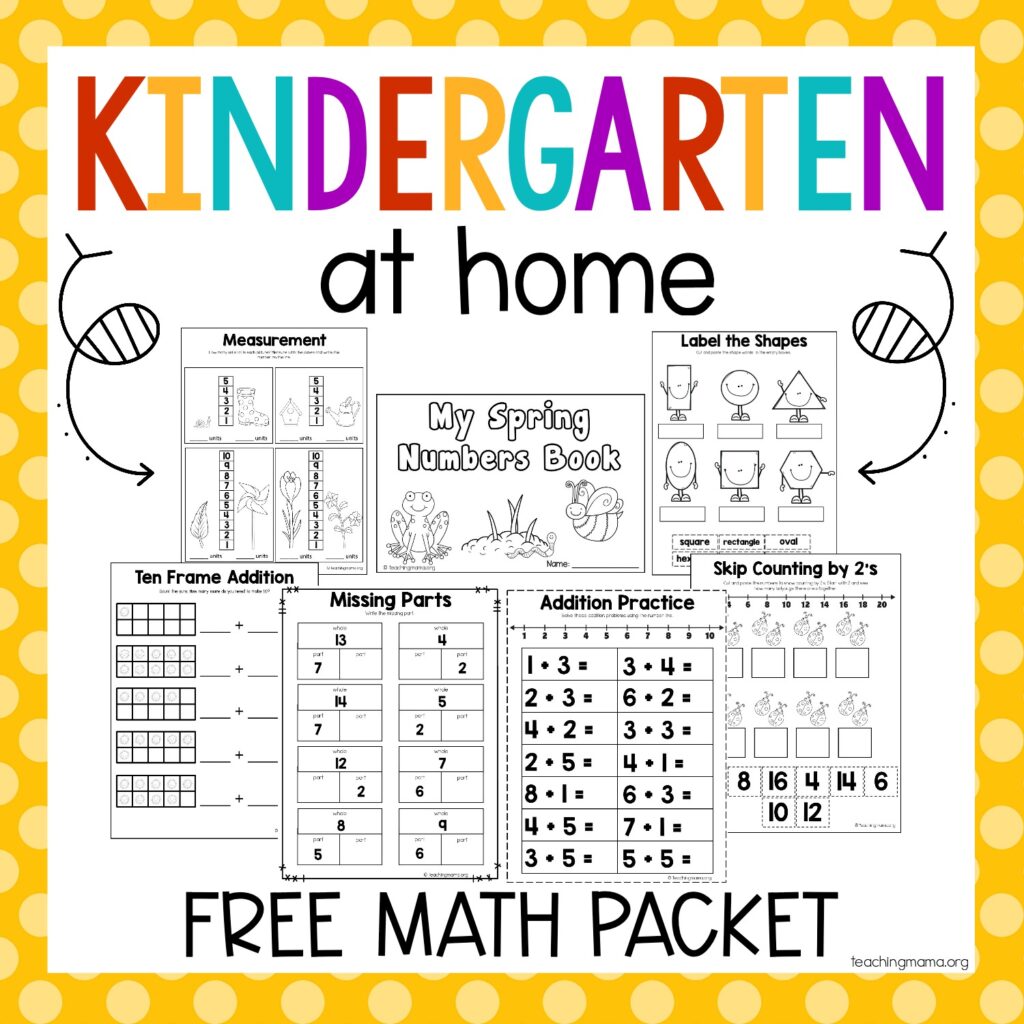 Here are the skills covered in this packet:
Identifying numbers 0-20
Writing numbers 0-20
Counting
One-to-one correspondence
Ten frames
Ten frames with teen numbers
Ten frame addition equations
Comparing numbers
Skip counting for 2, 5, and 10
Measurement
Shapes
Graphing
Patterns
Identifying missing numbers
If you are a teacher, you have my permission to share this packet with the students in your classroom.
I hope you love this packet and that it's useful to you! Please share this post with anyone who would benefit from it! Fill the form out below to get the free packet.