Disclosure: This post was written right when the world shut down due to Covid in 2020. The free packet below was put together to provide resources for teachers and parents during the school closures.
Many of us are now homeschooling our kids due to what's going on in our world today. I know the sudden switch to learning at home is a big one so I want to help you out. I've been working all weekend on a literacy packet for kindergarteners. I just put the finishing touches on it and it's ready to share with you!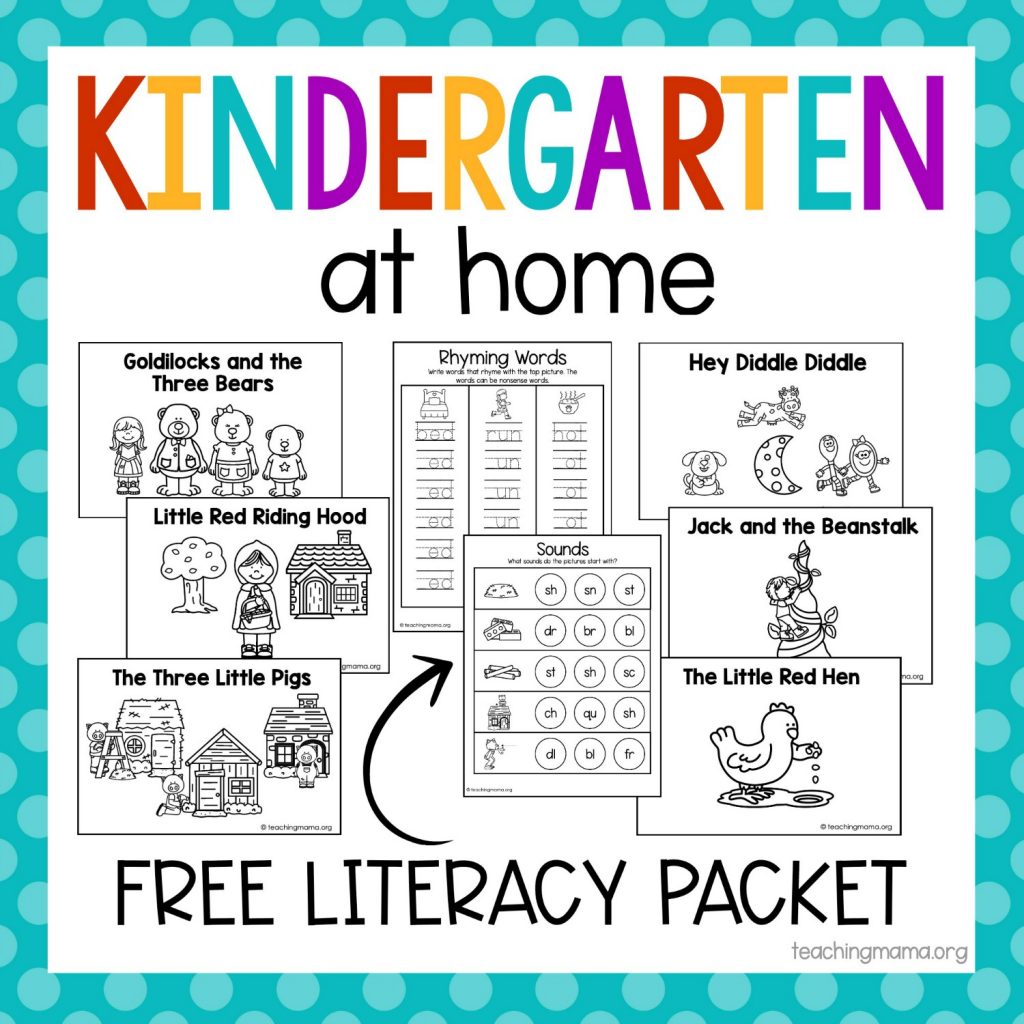 I wanted to create something for kindergartners because I know many of you teach or have a child in this grade. I actually have a child in early kindergarten right now, so I'll be using this packet with him as well. I took my fairy tale lessons and nursery rhyme lessons and made the lessons for kindergarten-age.
Here's what this packet includes:
125 pages of printable activities
printable booklets for these stories:

Jack and the Beanstalk
Little Red Riding Hood
The Little Red Hen
The Three Little Pigs
Goldilocks and the Three Bears
Mary Had a Little Lamb
Jack and Jill
The Itsy Bitsy Spider
Twinkle, Twinkle, Little Star
Hickory Dickory Dock
Little Miss Muffet
Row, Row, Row Your Boat
Humpty Dumpty
Hey Diddle Diddle
Baa, Baa Black Sheep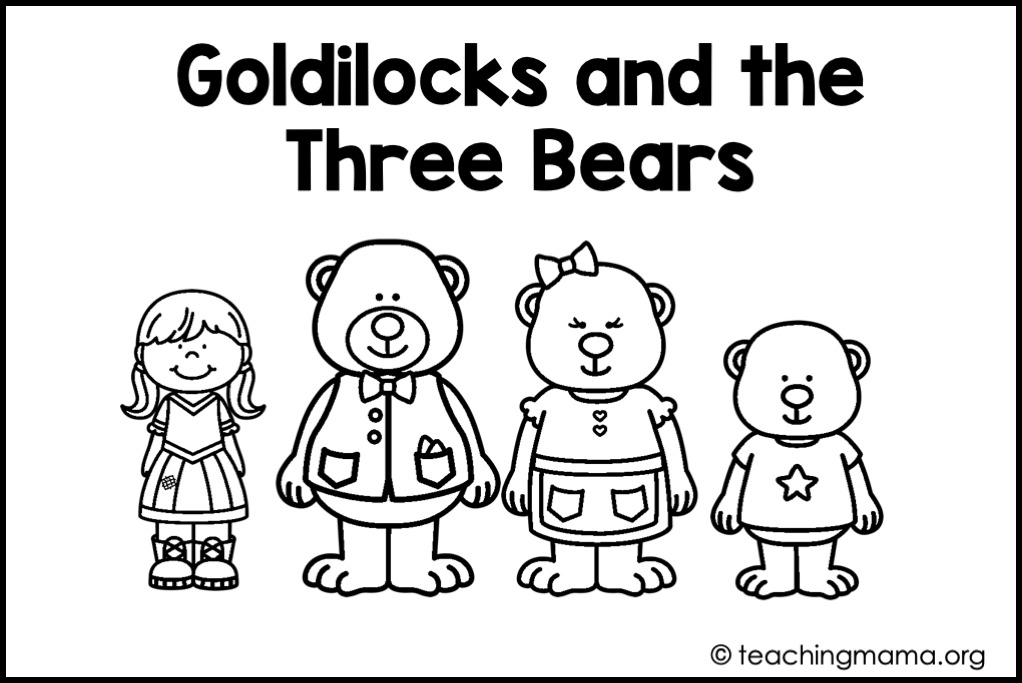 activities that work on the following skills:

reading (or listening skills if they aren't able to read the stories yet)
comprehension skills
sequencing
rhyming
syllables
phonemic awareness (listening for sounds in words)
fine motor skills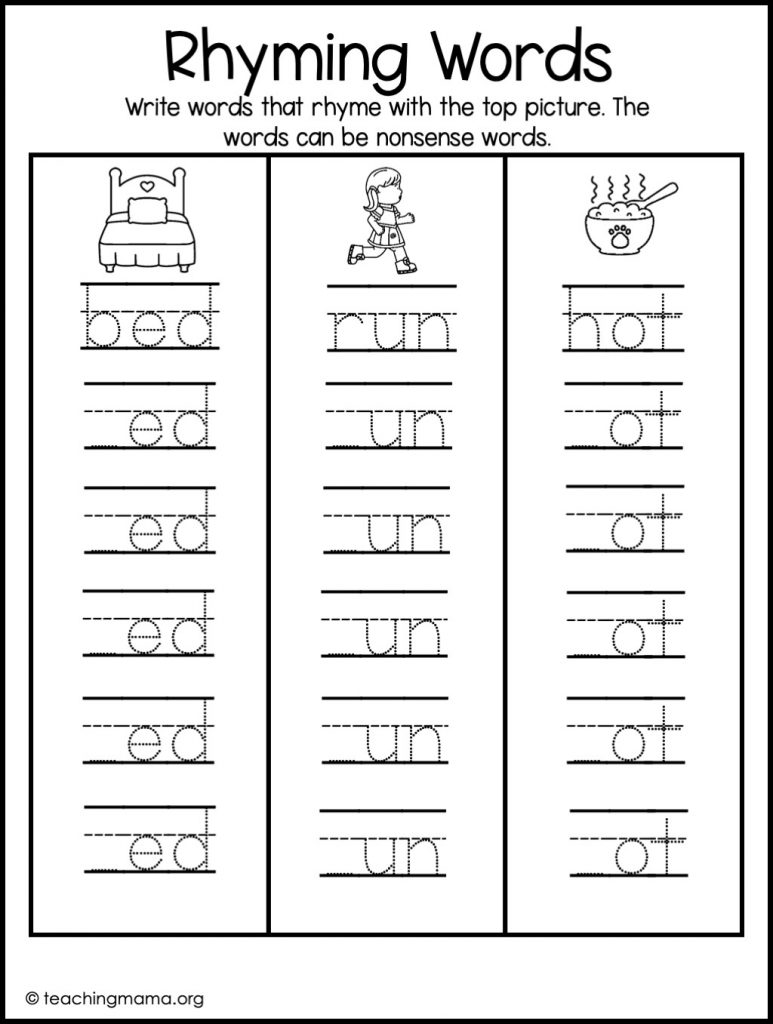 I want to point out that I am a big advocate for hands-on learning activities. I love sensory play, activities working on fine motor skills, and hands-on science activities. But right now your little ones might need some structured activities, like these. You may even be working from home right now and need some learning activities to keep your child busy.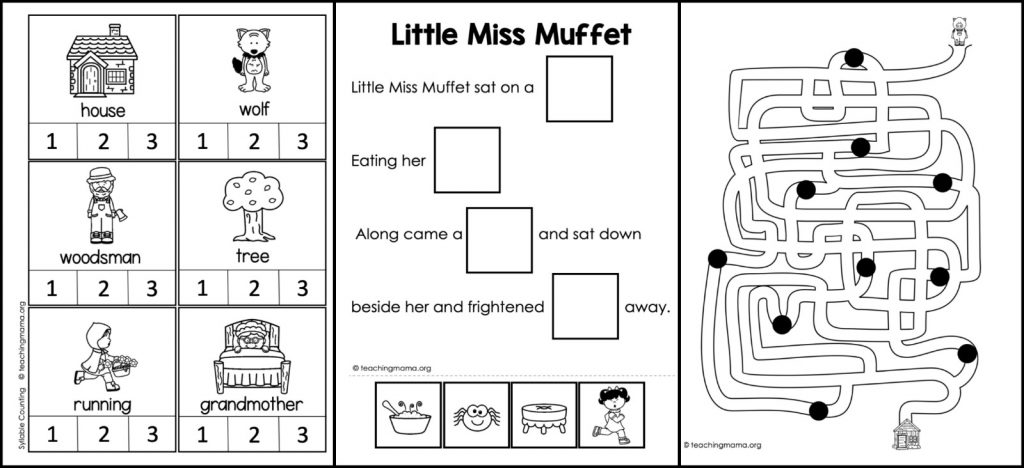 You can choose to split the activities any way you'd like. Maybe you'll focus on 1-2 stories per week.
If you are a teacher, you have my permission to share this packet with the students in your classroom. I want this to help as many people as possible!
I hope you love this packet and that it's useful to you! Please share this post with anyone who would benefit from it! Fill the form out below to get the free packet.