Preschool Themes Printable
The preschool age is such an exciting time! They are like sponges, soaking up so much information and changing by the day. I love teaching this age because there is a lot you can do! So much learning goes on during play activities and the children are eager to learn about so many topics.
A preschool curriculum can revolves around themes. Children have a lot of questions and teaching by themes is a great way to answer questions as well as cover core subjects, such as literacy and math.
Today I'm sharing with you a preschool themes printable, which is a giant list of ideas for your preschool classroom or homeschool curriculum.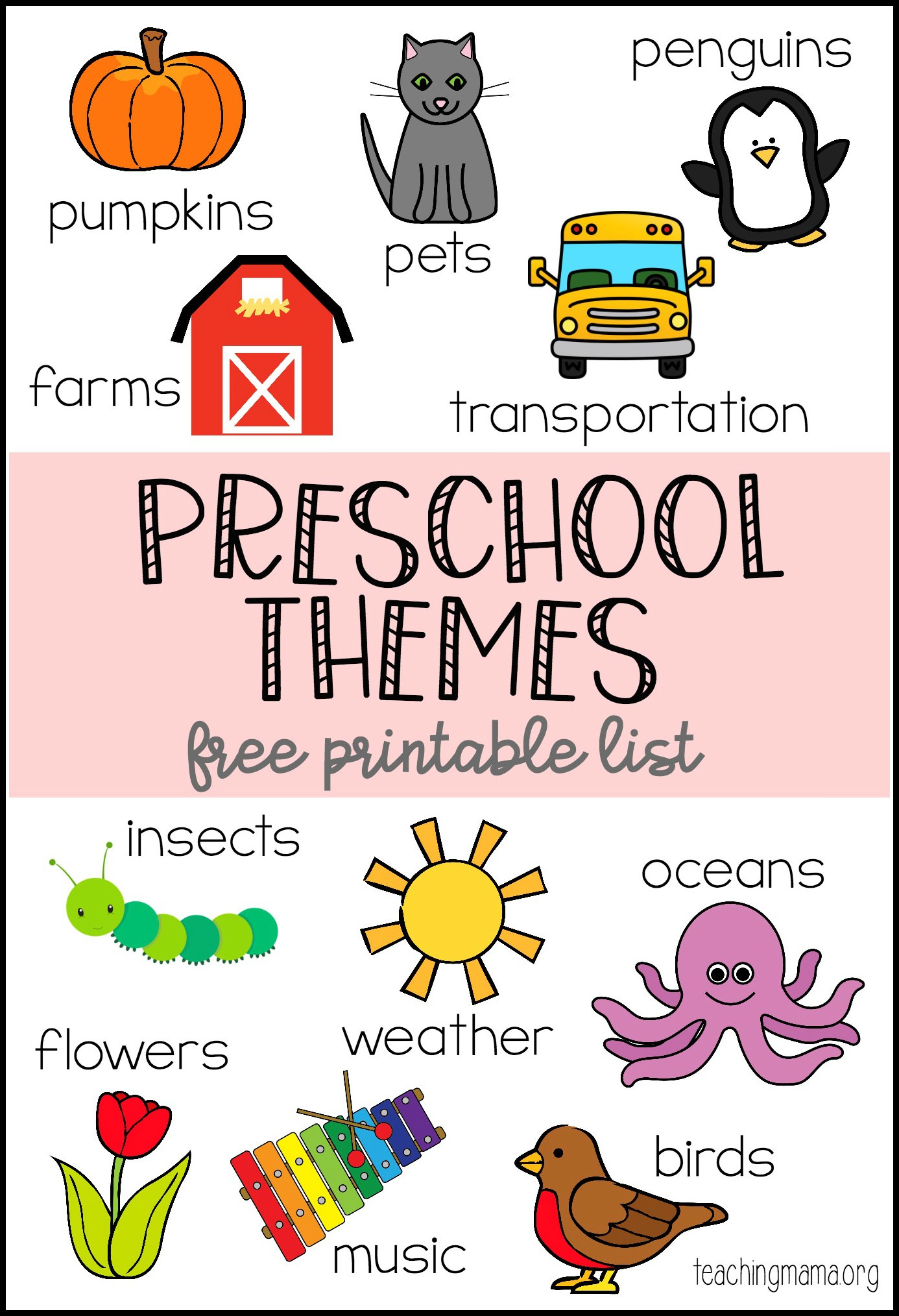 Why teaching by themes is important:
It makes learning fun! Children get so excited to learn about subjects they are interested in.
Great for building upon prior knowledge and making connections to the real world.
Allows teachers to be creative and teach in a variety of ways.
Teaching through themes is a great way to teach core subjects in a fun way! This results in more students engaged and excited about learning.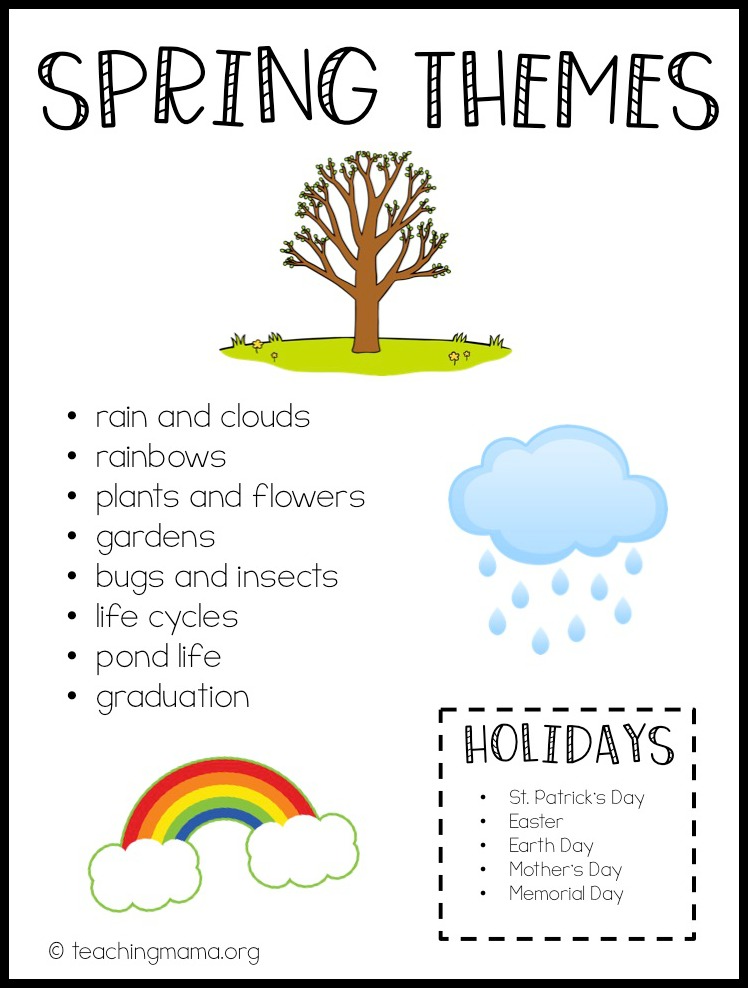 I've created a printable that has nearly 80 ideas for thematic units. This is designed to help give you ideas for planning. I'm hoping that for new teachers, homeschoolers, and veteran teachers, this will be helpful. Sometimes it's nice to just have a big ol' list handy. (Scroll to the bottom of this post to download this printable.)
Here are some ideas for preschool themes:
If the words are colored, you can click on it to take you to a post where you can find ideas for that theme.
Fall Themes
Winter Themes
penguins
mittens
New Years
Chinese New Year
President's Day
Spring Themes
rain and clouds
plants
flowers
gardens
Mother's Day
Memorial Day
Summer Themes
seashells
swimming
fish
camping
boats
water
sports
ice cream
watermelon
Labor Day
Other Themes
art
around the world
balloons
colors
dinosaurs
Dr. Seuss
emotions
forest
friendship
germs
habitats
jungles
kindness
music
my body
nutrition
pirates
recycling
robots
rocks
STEM
transportation
Do you have any themes to add to this list?