Tis the season for all things apples! This counting apples activity is hands-on and and makes math fun. Your little preschoolers will love it!
This activity is all about learning to count and practicing one-to-one correspondence. One-to-one correspondence means counting objects with meaning, or the ability to match one object to one other object. This counting apple activity is a simple way to practice this skill.
Disclosure: This post contains affiliate links. See my disclosure for details.
Here's what you need for this Counting Apples Activity:
counting apple printable
rag or water to clean hands
To do this activity, place the printable in front of the child along with finger paint. Have the child identify the number and then use finger paint to create "apples" that match the number on the basket. If your child is new to counting, practice tapping his or her finger without finger paint to make sure they understand how to do it and then try it with the paint.
As you can see, my son didn't make every "apple" look perfect, but he still enjoyed the activity and got to practice one-to-one correspondence. He really liked making "rainbow apples"! 🙂
If you do this activity with your preschooler and it's too hard, that's ok! Take a break and try doing this activity again after doing more math and counting activities. Counting isn't always easy for little ones!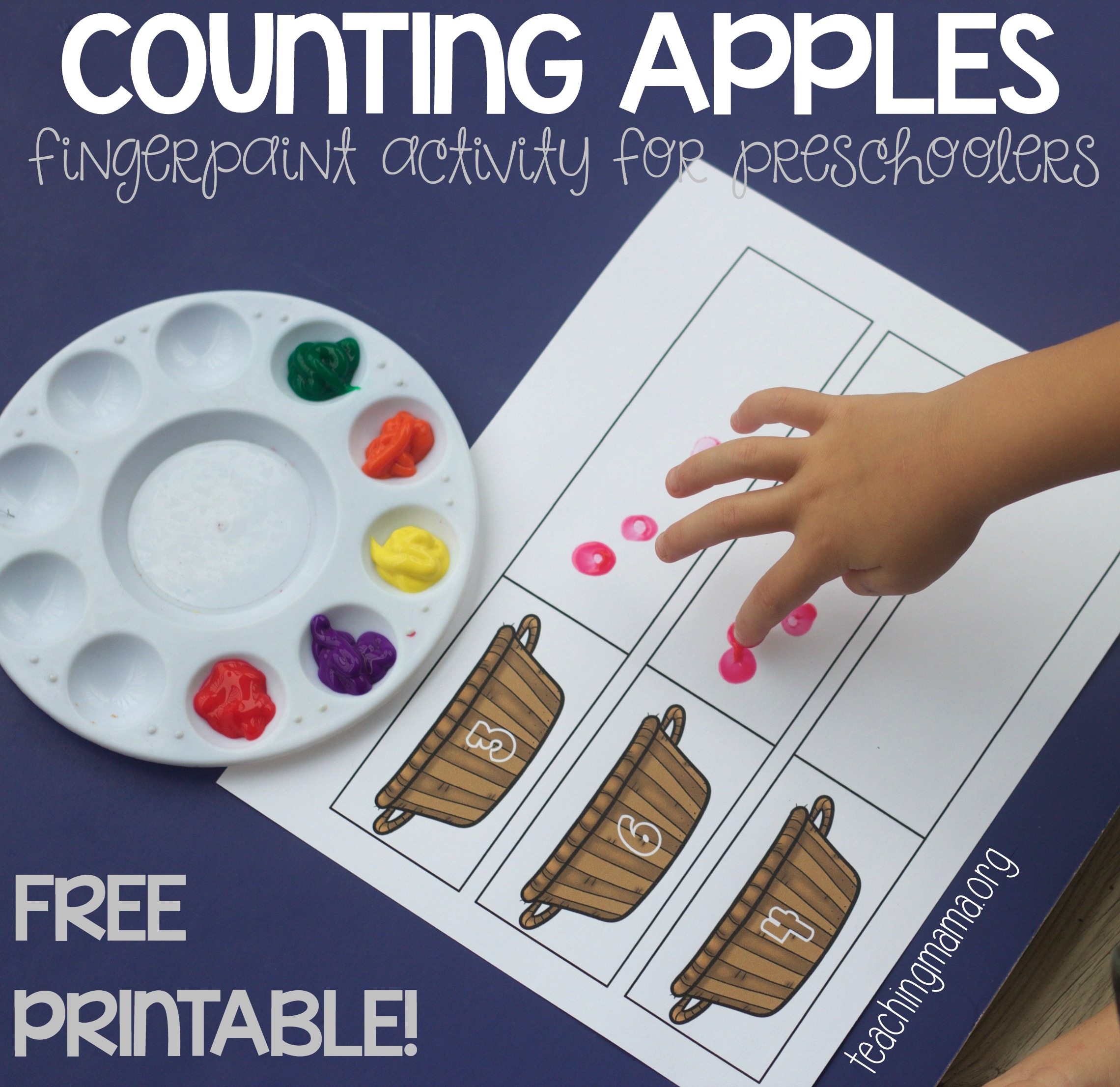 You can download this free printable here —> Counting Apple Printable
For more information about teaching preschool math, visit here.
Happy Fall!