Do your kids like Lego Duplo blocks? My 3-year-old LOVES them! They are perfect for his little hands to manipulate and build things with. While he was playing with them the other day, I came up with an activity for them for Christmas! I created Christmas pictures for him to create using Duplo blocks. He LOVED it!!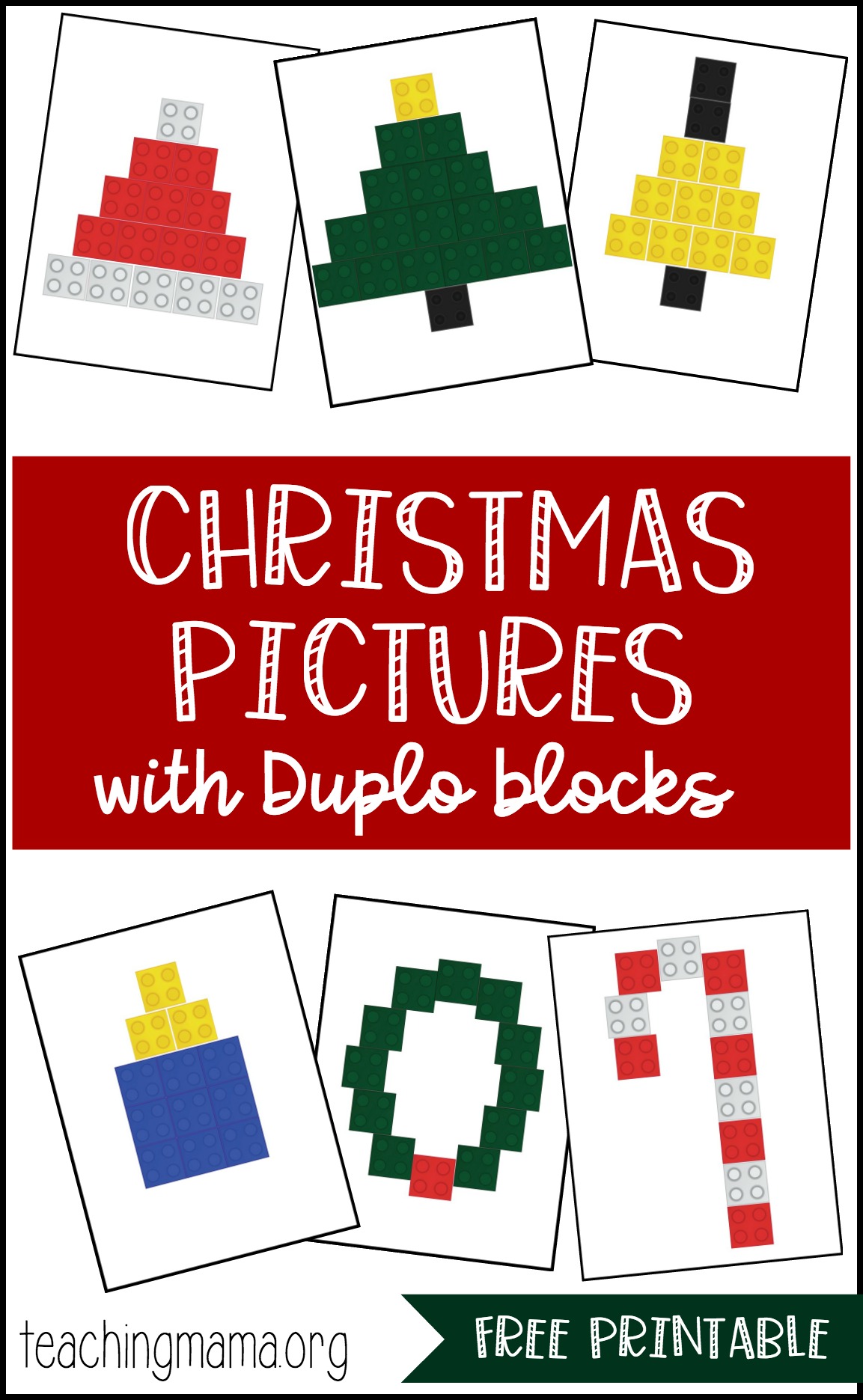 This is a super easy activity to set up! Simply print the printable (find the download at the bottom of this post!), laminate (if you'd like), and then present them to your child. Have your child use Lego Duplo blocks to match them to the pictures.
Of course they don't have to look perfect, but it's a good way to practice color matching and color recognition.
There are 6 pictures in this set:
candy cane
Christmas tree
wreath
Santa hat
bell
present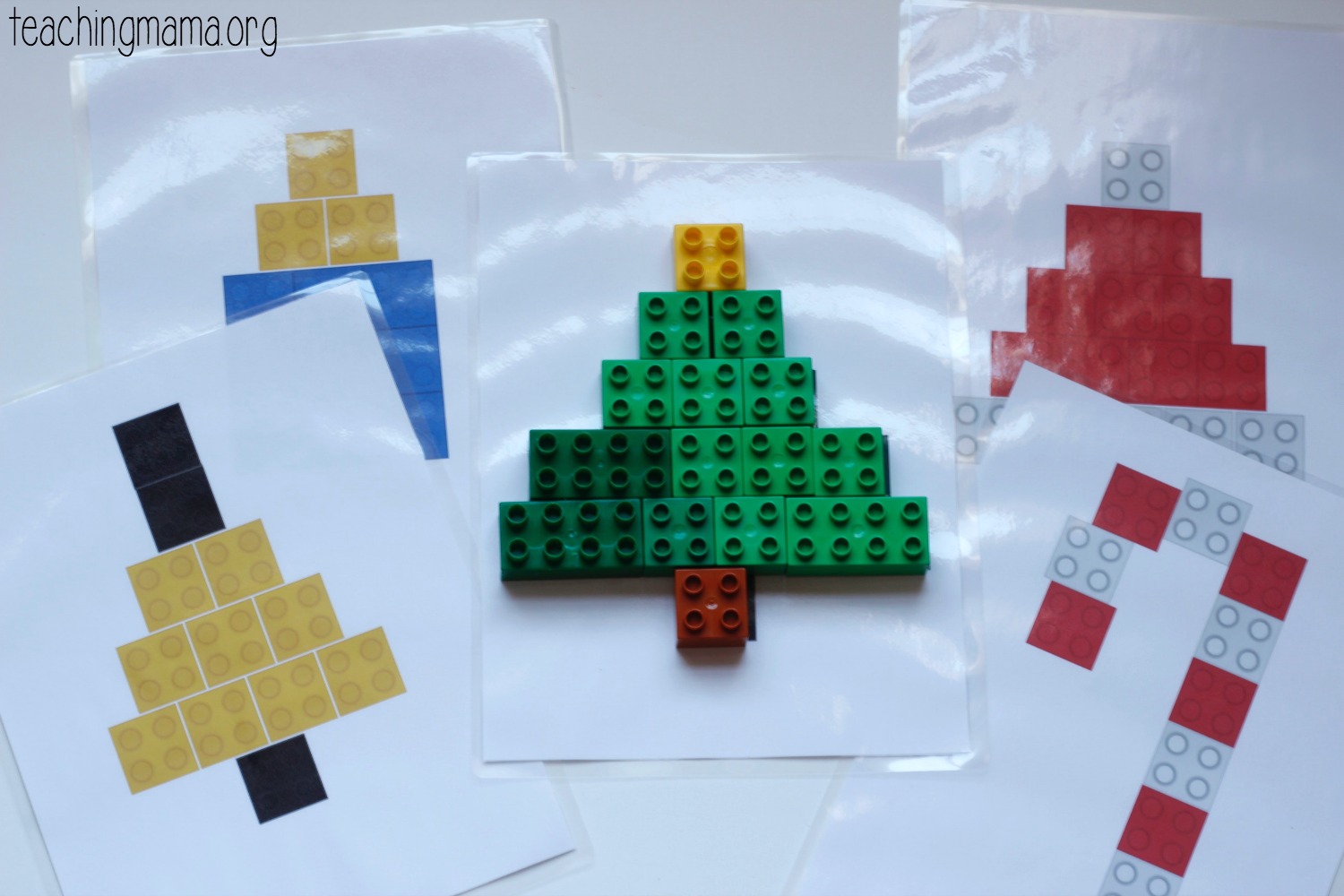 As you can tell in my picture above, you don't have the use the same shade of color. I couldn't find enough green blocks, so we used two shades. You can also use different sizes of blocks. It's a fun way for the child to problem solve and see how they can fit the right amount of blocks onto the picture.
I'm offering it as a FREE printable for you! Just click here to download —> Christmas Lego Duplo Pictures
I'd love to know how you use this printable…maybe with your child at home or in a center at school.
However you use it, I want to with you a Merry Christmas!!