Indoor Activities for Kids
I don't know about you, but I'm always thinking and searching for indoor activities for kids. The winter days are long and sometimes we are stuck inside due to ice, snow, or plain old cold temperatures! Today I'm sharing with you tons of activities you can do indoors with your kiddos!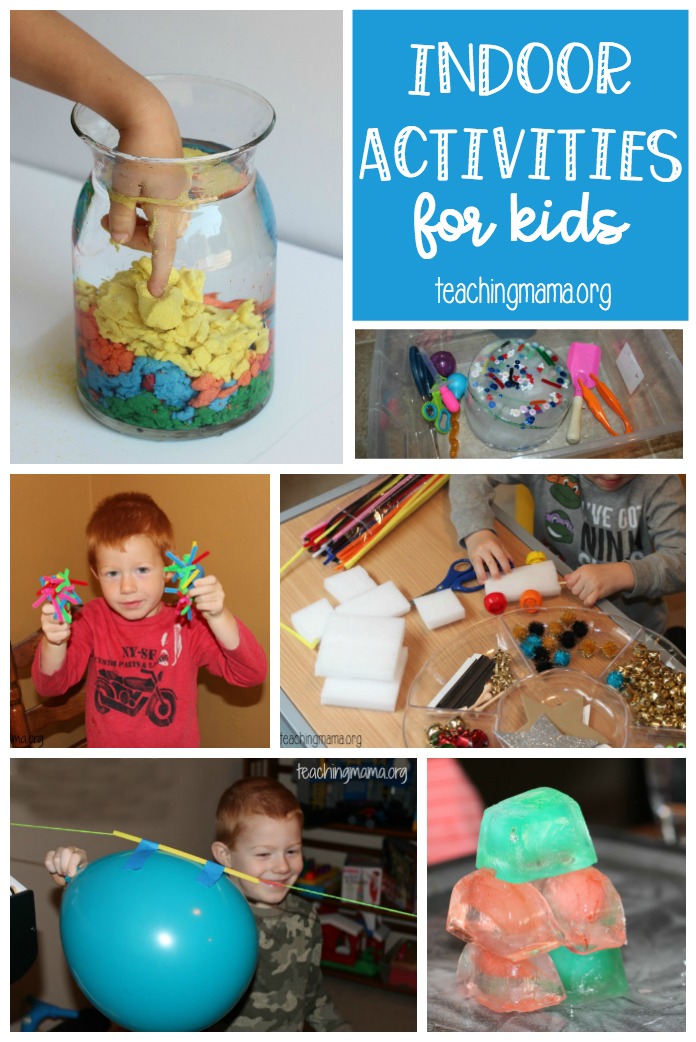 Click on the pictures below to take you to the post for the activity details.
I'll keep adding to this list, so stay tuned! What ideas do you have?