Happy (almost) New Year's Eve! While I was browsing the party section of Walmart, I came up with a fun idea for a balloon drop for kids. I think this would be so fun to do on New Year's Eve! I know my 3-year-old really enjoyed doing this activity. Hope you'll try it out, too!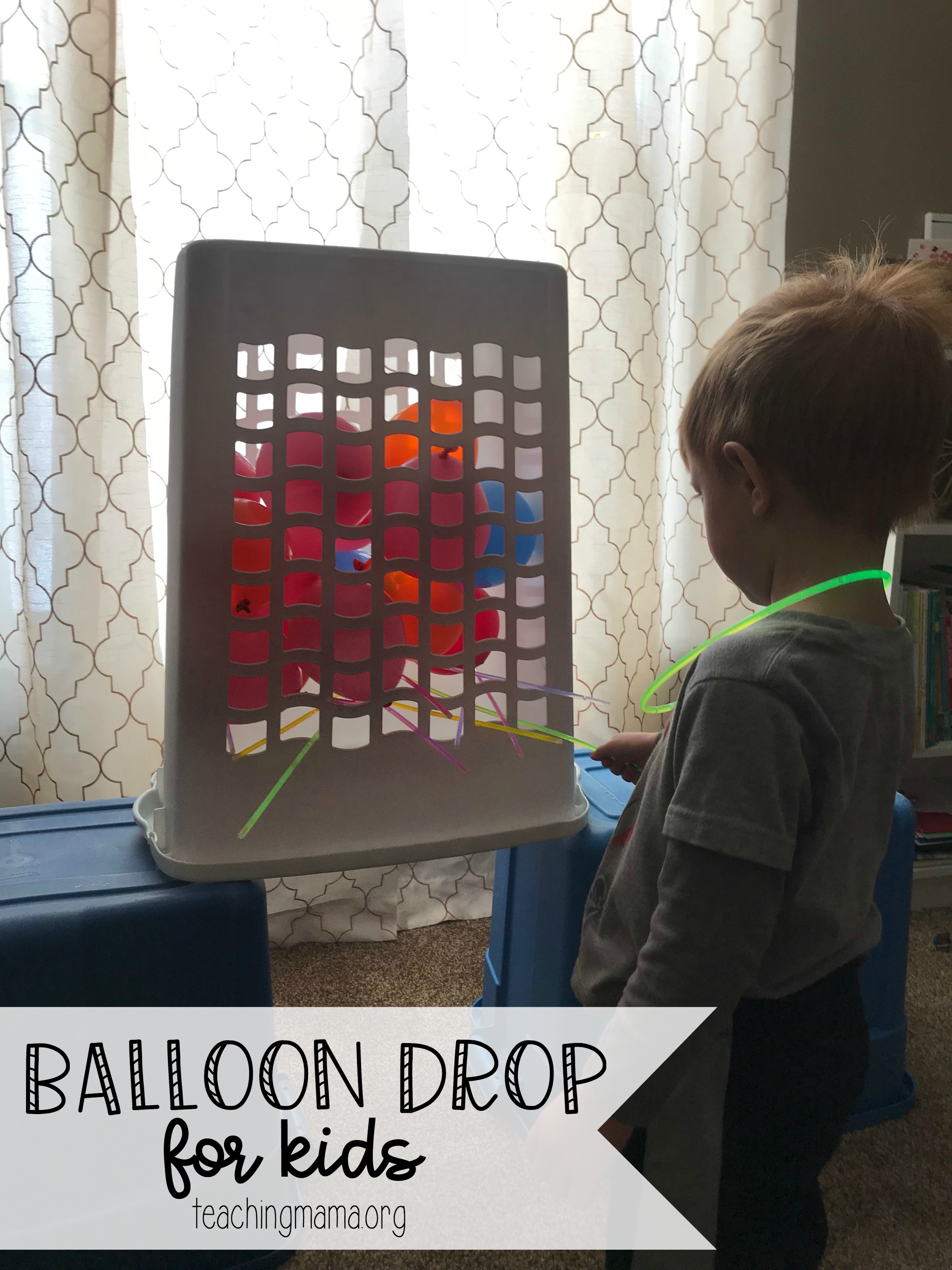 Here's what you need for the balloon drop:
balloons
22 inch glow sticks (or wooden dowel rods)
tall laundry basket with holes
two totes (or chairs)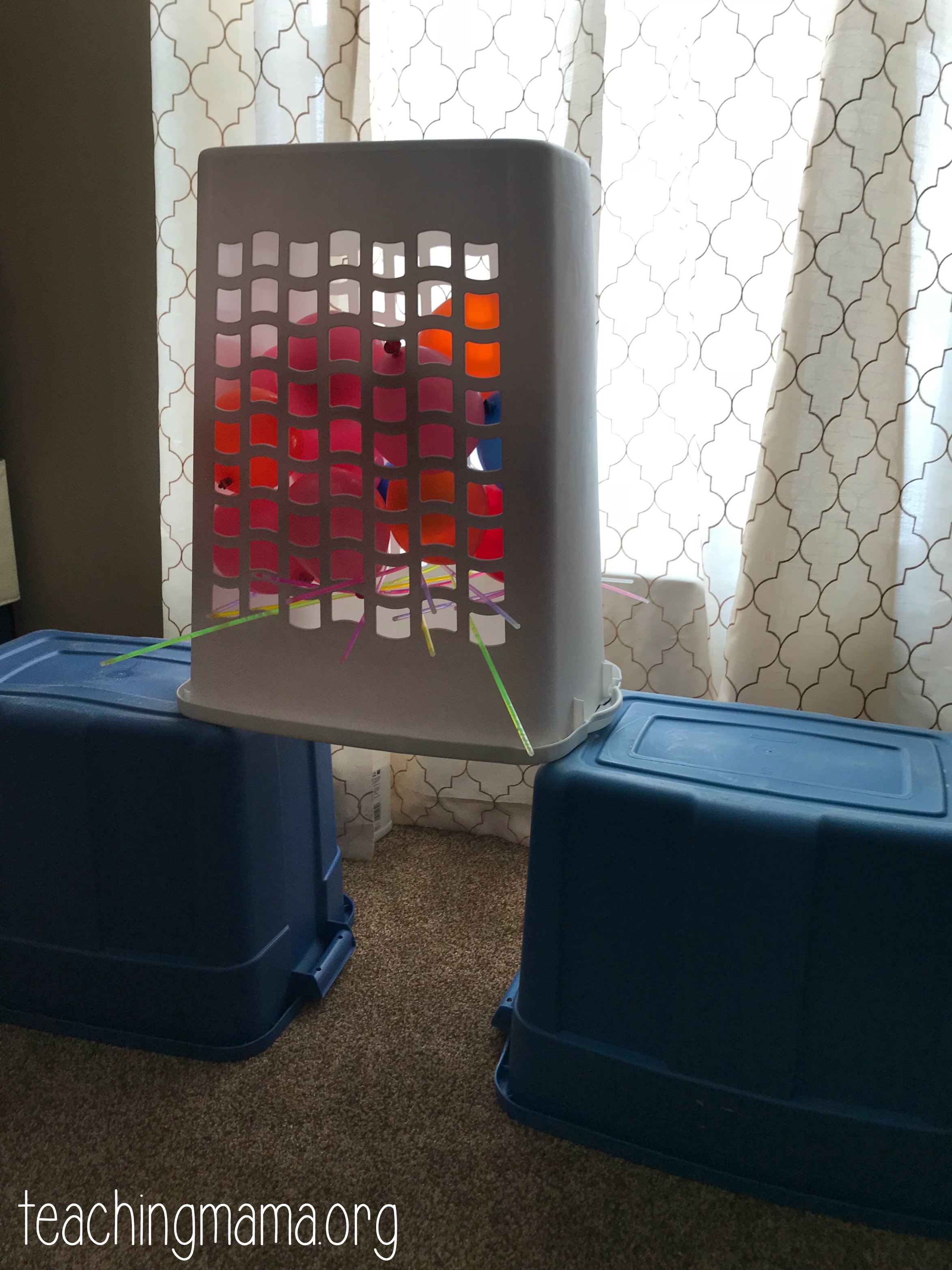 Here's how to make the balloon drop:
Begin by blowing up balloons. I made mine smaller so that more would fit into the laundry basket. After filling up 10-20, set them aside.
Set two totes close to each other. Turn the laundry basket upside down and rest it on both totes.
Then start sticking the glow sticks through the holes to make a web. Do this on most of the laundry basket, but leave an opening to put the balloons in later.
After you've made some of your web, start to stick balloons inside of the basket. You may have to use your other hand to keep the balloons from falling down.
Lastly, poke the rest of the glow sticks in to prevent the balloons from falling down. It should look something like this.
Another way to make this is by turning the basket right side up, filling it with balloons, making the glow sticks web, and then turning the basket upside down. I found that the glow sticks slipped out easily this way, so I did mine the first way.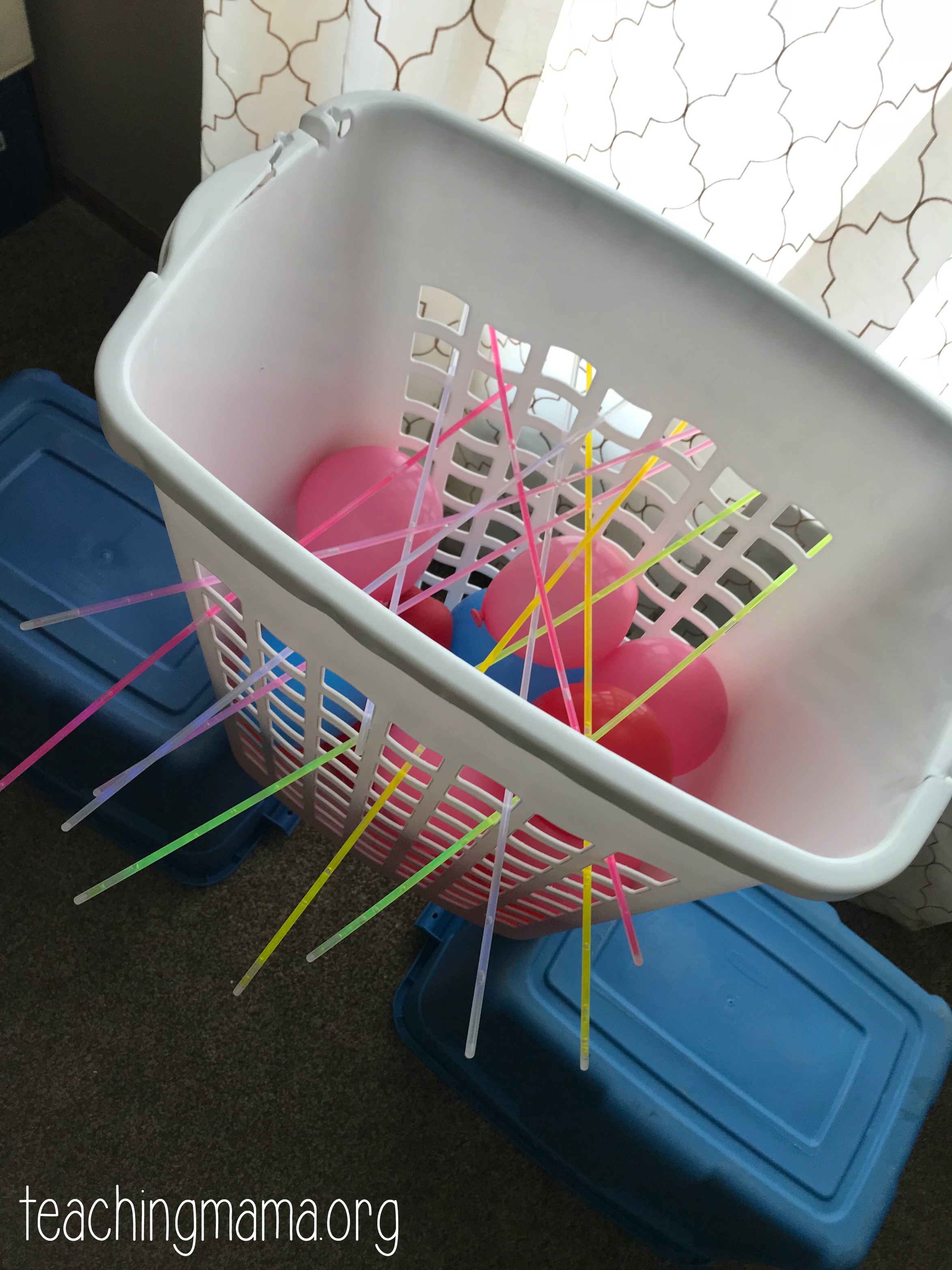 Then, have your child take out one glow stick at a time and see how long it takes until the balloons drop down.
My 3-year-old thought this was so fun and he was squealing and giggling each time he took one out!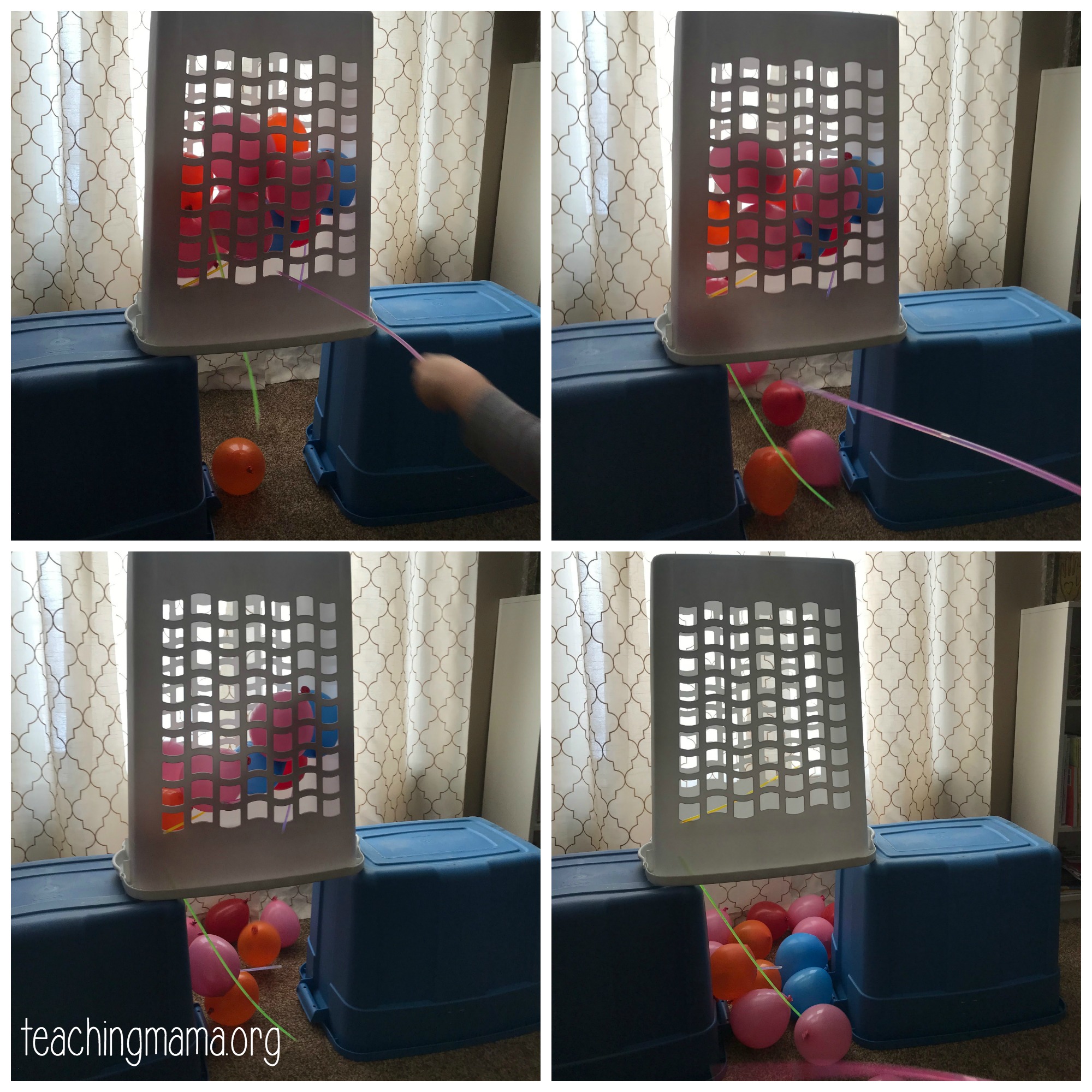 You can always repeat the activity for more fun! My little one loved to help me make it again and again!
This is a quick and fun activity for little ones…especially if they love balloons!
Happy New Year!