One of my boys' favorite thing to do is to build forts. They love it when their dad builds an awesome fort for them on the couch or on their beds. I saw this great idea for an air fort, so we decided to try it out. It was AWESOME!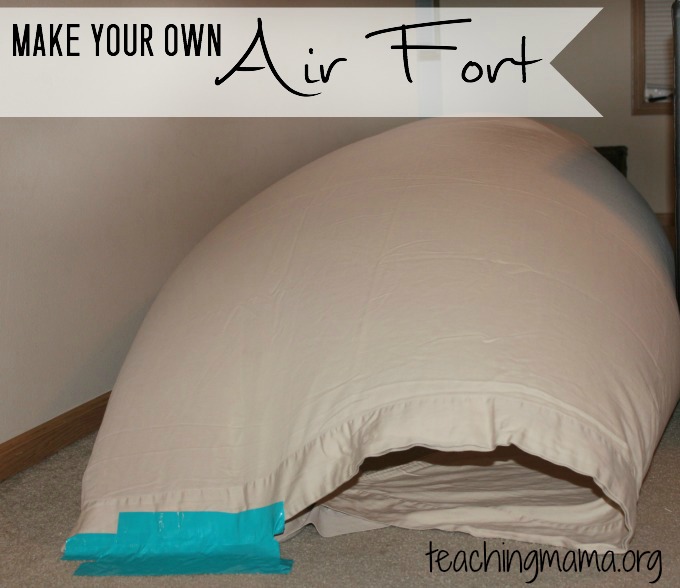 We made our fort a little differently than the blog we found the idea on. Instead of taping the sides down, we tucked them underneath. I'll explain in a minute.
Here's what you need for an air fort:
a large sheet
duct tape
fan
The first thing we did was tape the short side of the sheet to a box fan. Then we turned the fan on.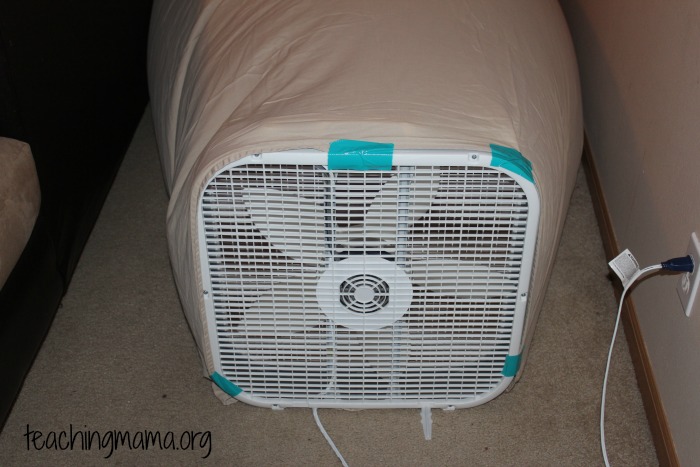 Then we pulled the sheet straight and tucked one side under the other. We put a pice of tape down to hold it together.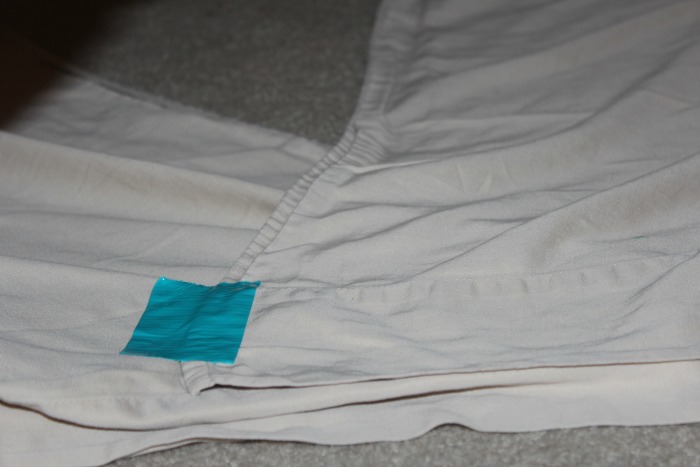 On the outside, we taped down half of the open side. The other half of the side we left open so the kids could crawl through it.
Then we let the kids play inside! They had an absolute blast!! I will say that it was a little chilly since the fan was going. The kids didn't mind though!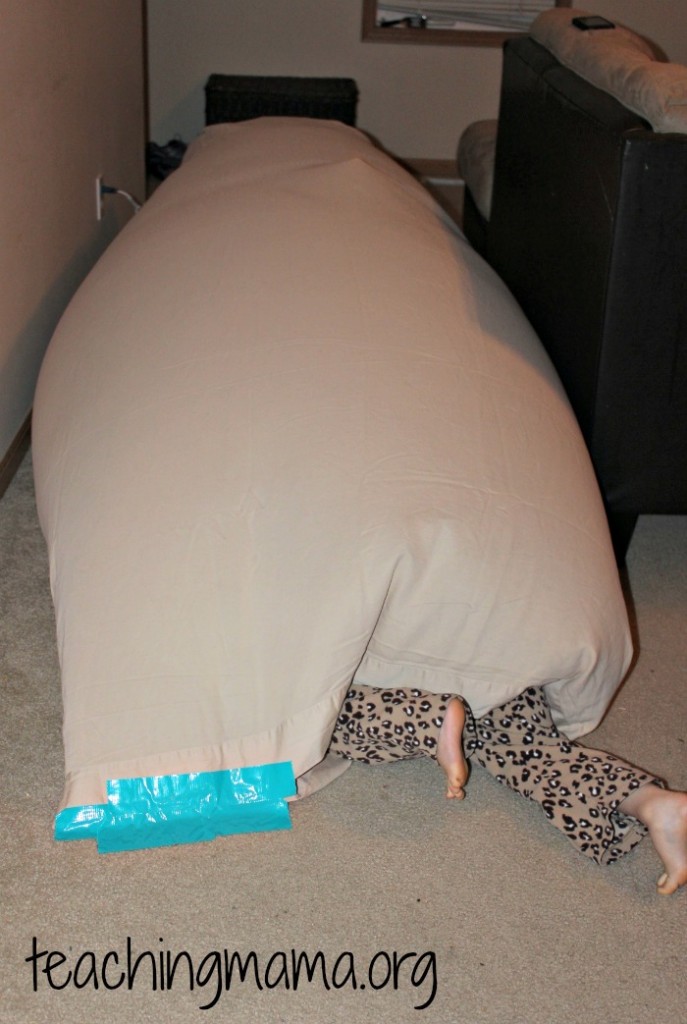 The air made it feel like you were inside of a tunnel. Like all my activities, I watched my kids play and made sure they were safe (and didn't put their fingers near the fan!)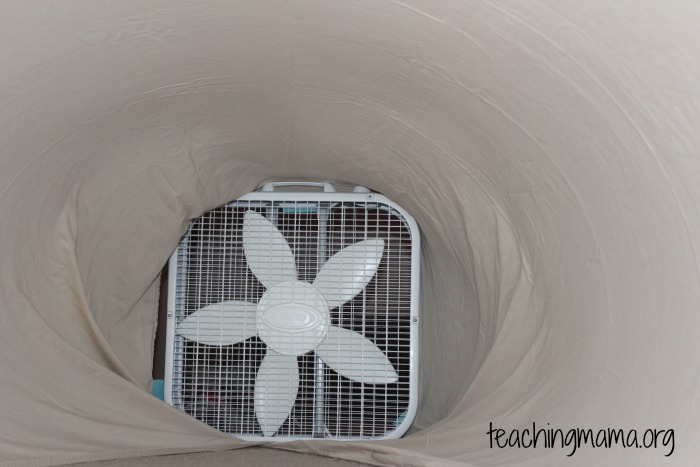 All smiles inside!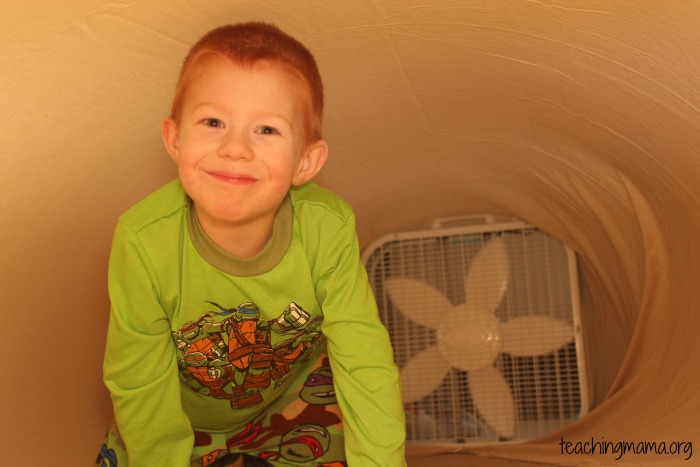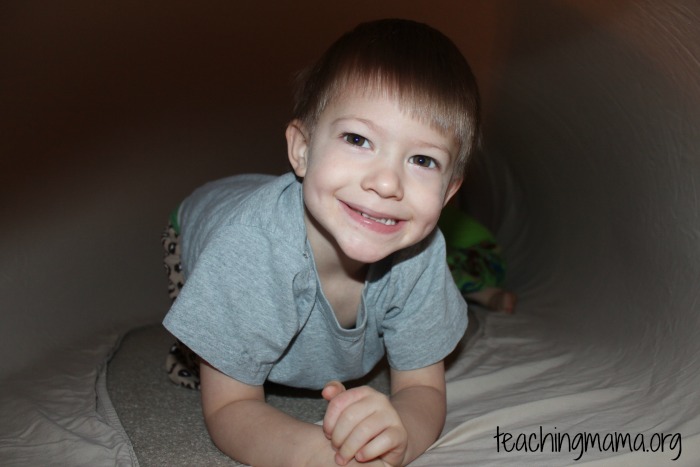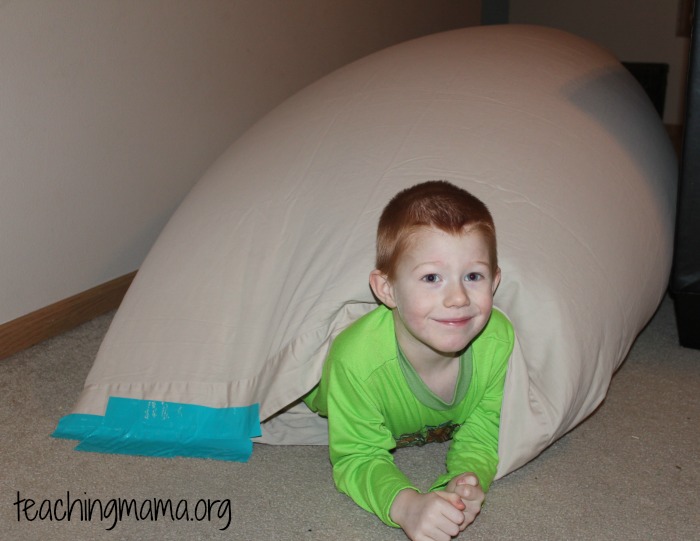 We loved this simple play activity!!
This was day 27 of the 31 Days of Play Series. To see all the activities, visit here.