Santa Christmas Countdown Chain
Christmas is just a few days away! My kids can't wait, but I'm just trying to soak in the season and enjoy all the little things. Since my kids requested a countdown, we made a Santa Christmas Countdown Chain. It's so easy!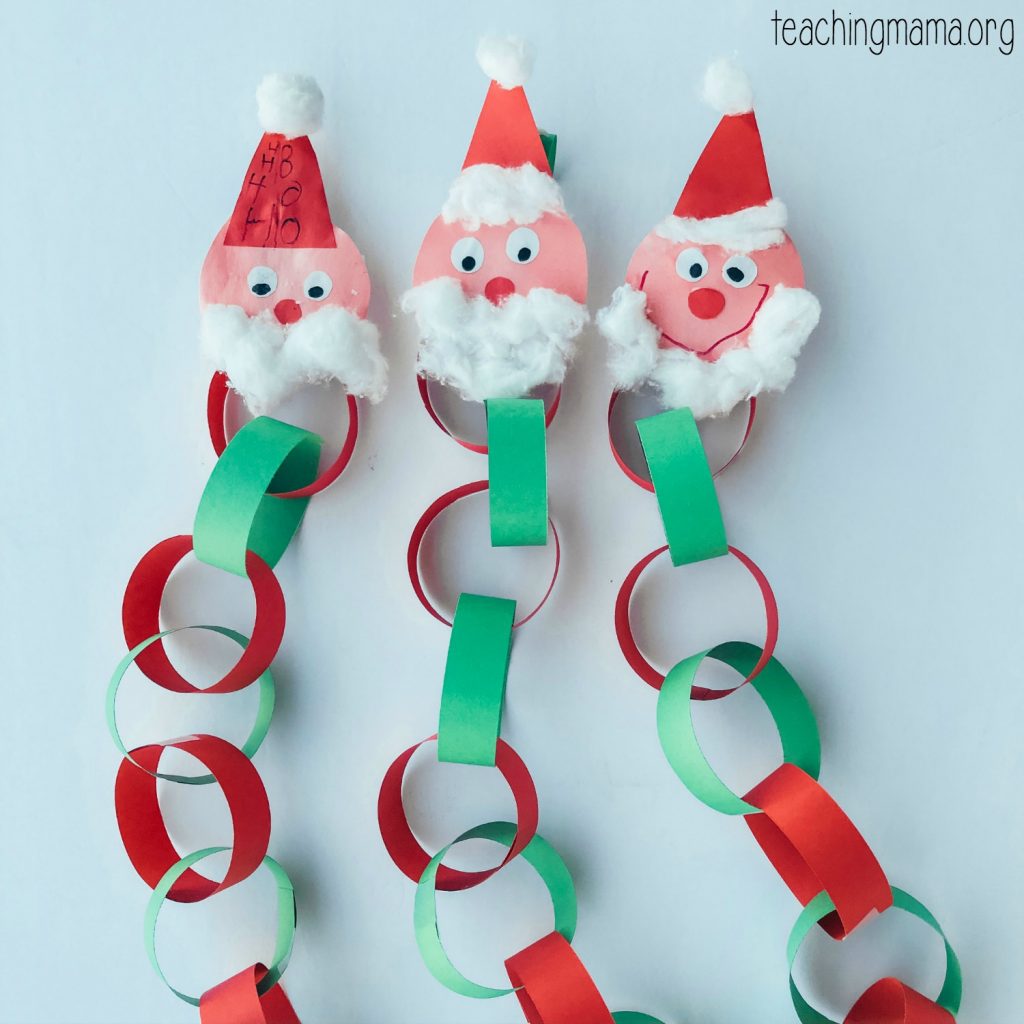 Materials needed:
pink construction paper
red and green construction paper
googly eyes or white paper and black marker
cotton balls
glue
tape
scissors
Begin by cutting a circle out of the pink construction paper to make Santa's head. Add eyes and cut out a red circle for the nose. Cut a red triangle hat. Glue all the pieces on.
Take a couple cotton balls and pull them apart to make pieces. Then glue then on the face for the beard and add some to the hat.
After you have Santa's face done, it's time to make the paper chain! Cut strips of red and green paper, about an inch wide. Make sure you have enough for the number of days until Christmas. Place the ends together to make a circle and add a piece of tape. Slip another strip inside the circle and make another circle. Continue doing this until your whole chain is done.
Lastly, tape the santa to the top of the chain and hang it up! Each day your child will take off one circle of the chain as a countdown to Christmas!
We loved doing this and I hope you'll try it with your little ones!