You Make My Heart Flutter Valentine Craft
I love handprint crafts. They are always so cute and they capture the size of my children's hands, which are growing so quickly! Today I'm sharing with you a fun Valentine's craft with the "You Make My Heart Flutter" phrase on it.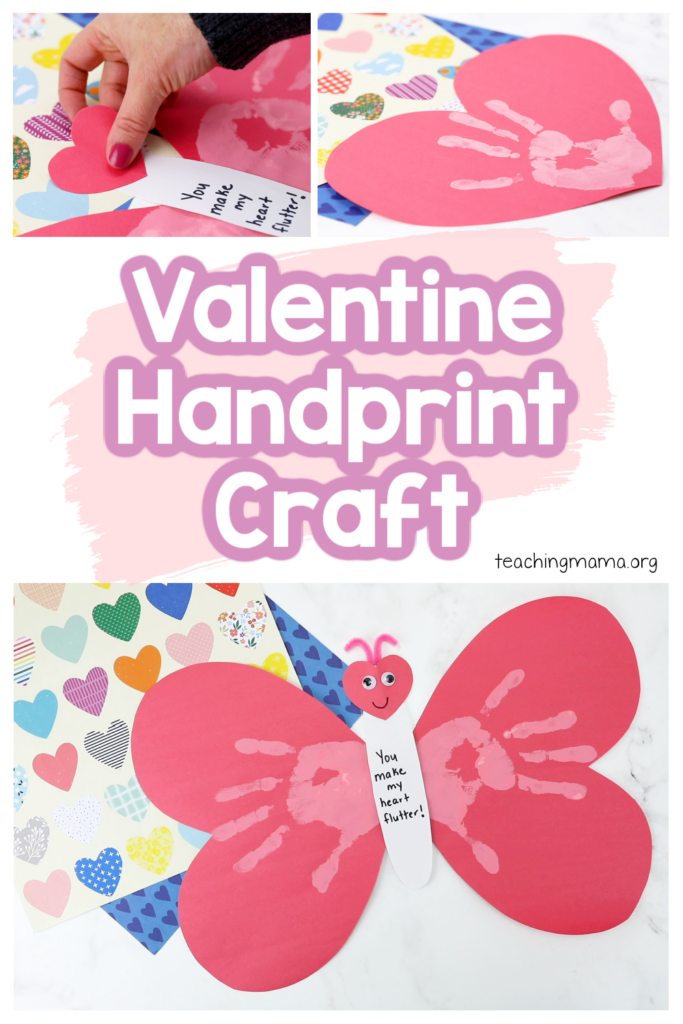 Here's what you need for the craft:
paint
construction paper
googly eyes
pipe cleaners
glue
marker
Directions for the Valentine Handprint Craft
Cut two large hearts out of construction paper. You can use any color of paper.
Paint your child's hand with washable paint and stamp it onto both hearts. (I recommend placing a bowl of water next to you so your child can wash his hands right away.) Let the paint dry.
After it's dry, glue the two handprint hearts together.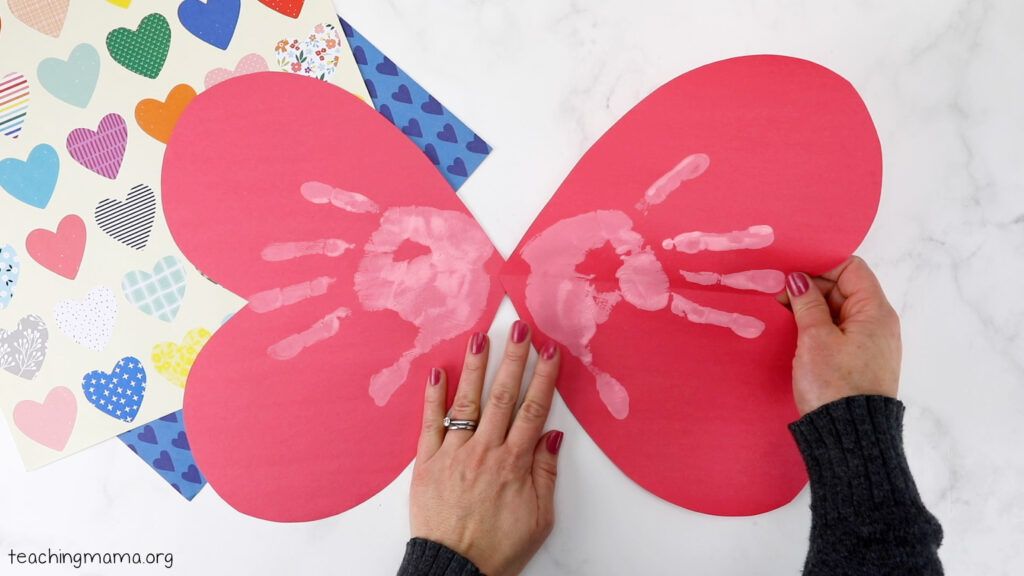 Cut out a long oval for the butterfly's body. Then write the words "You make my heart flutter" on it.
Glue the body in between the two hearts. Cut out a small heart for the head.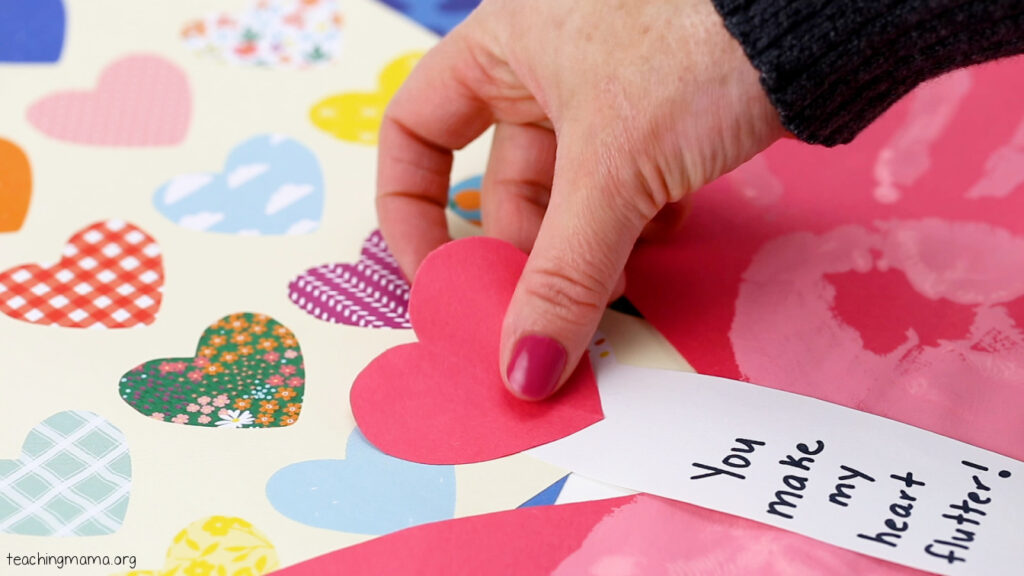 Glue on the googly eyes, pipe cleaners, and draw a smile.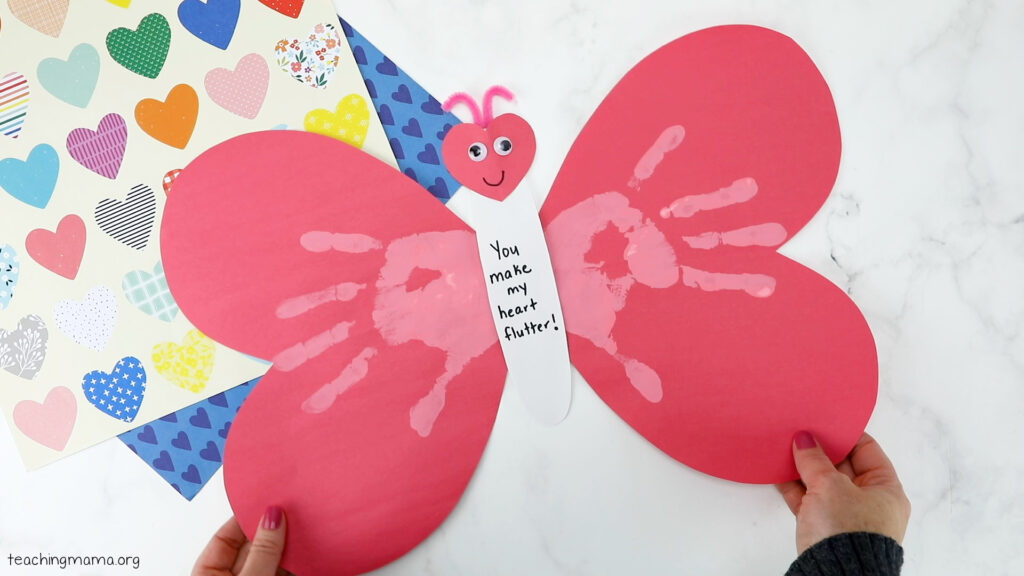 Here are some more examples of the craft!
My toddler (2.5 years old) loved making his handprints on the heart wings. 🙂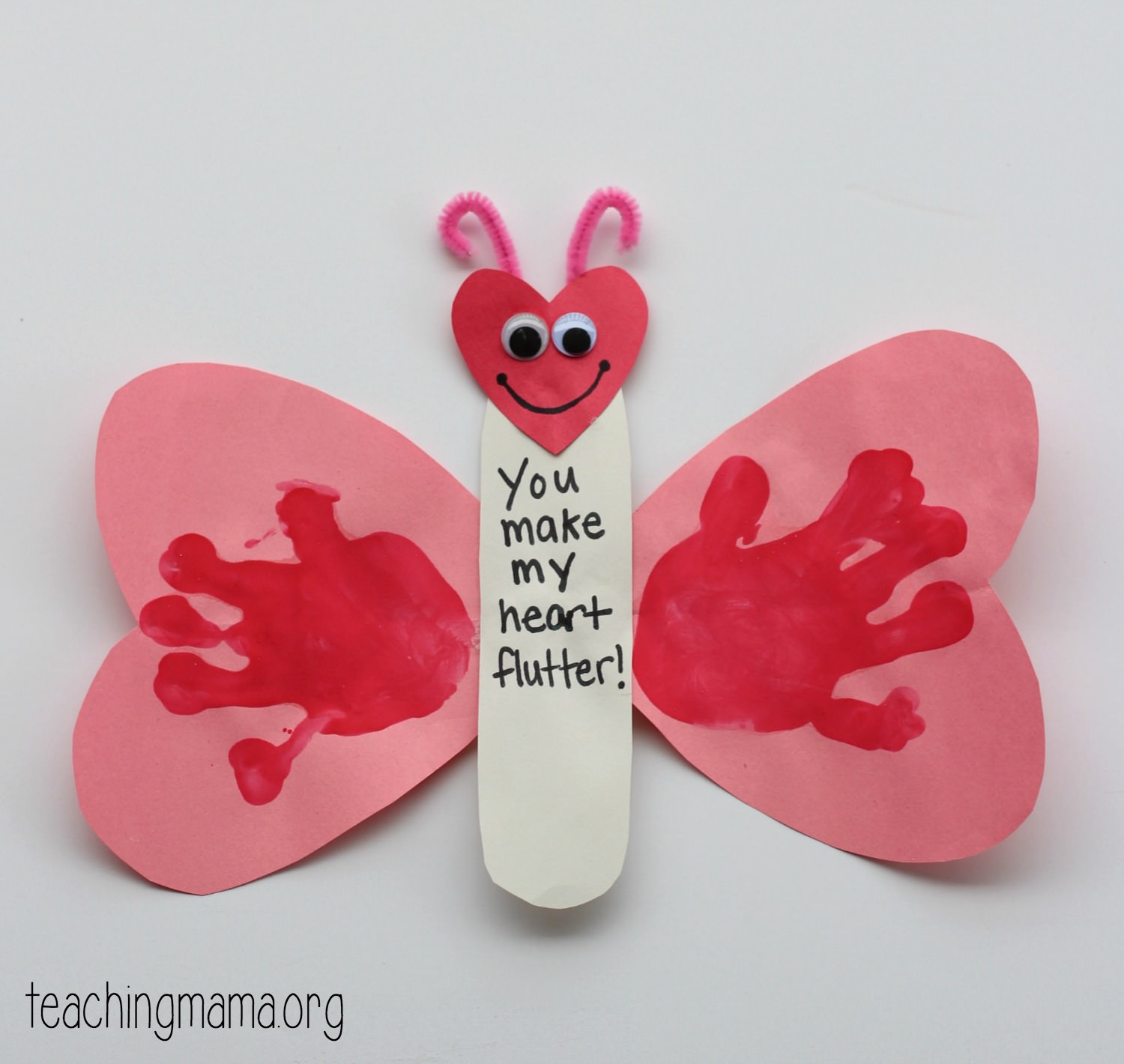 These would be cute Valentines to pass out or even great for classroom decorations!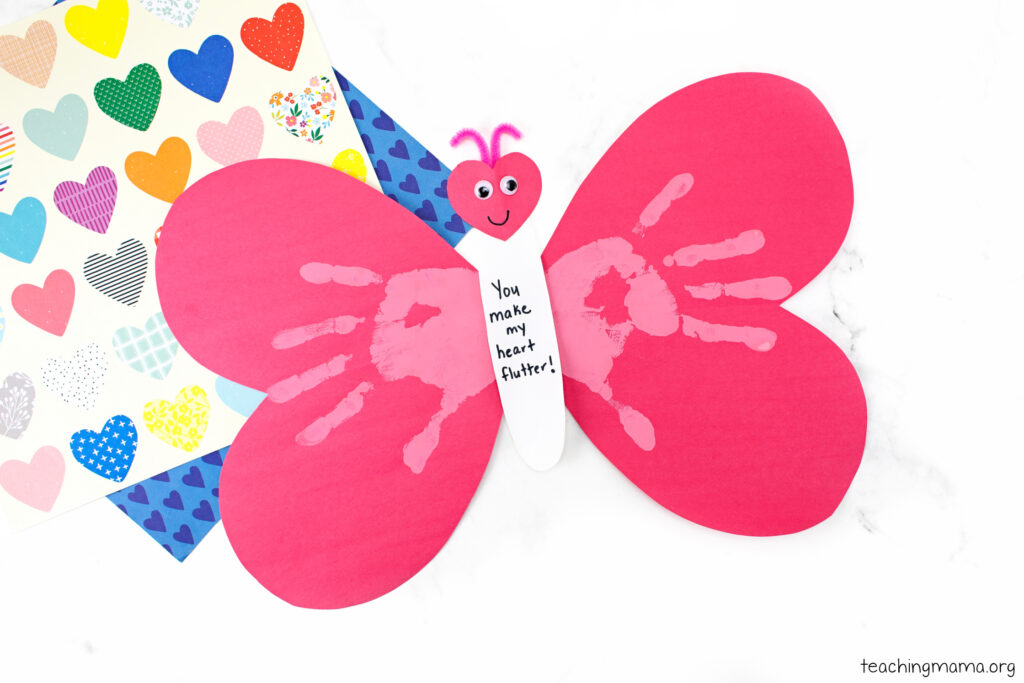 Check out the video below to see more!
Let me know if you'll be trying this one out!
If you love handprint projects, you'll want to check out my Handprint Calendar! It makes a beautiful gift and is a wonderful keepsake!