Candy Heart Math Printables
Valentine's Day is just around the corner, so today I'm sharing candy heart math printables to use with preschoolers.
Here's a peek at what's inside this math packet:
First, there's practice with counting and number sense. Just have the child place the candy hearts in the ten-frames. The purpose of this activity is for kids to visualize quantities and develop number sense. By grouping them by tens,it helps the child understand what ten of something looks like.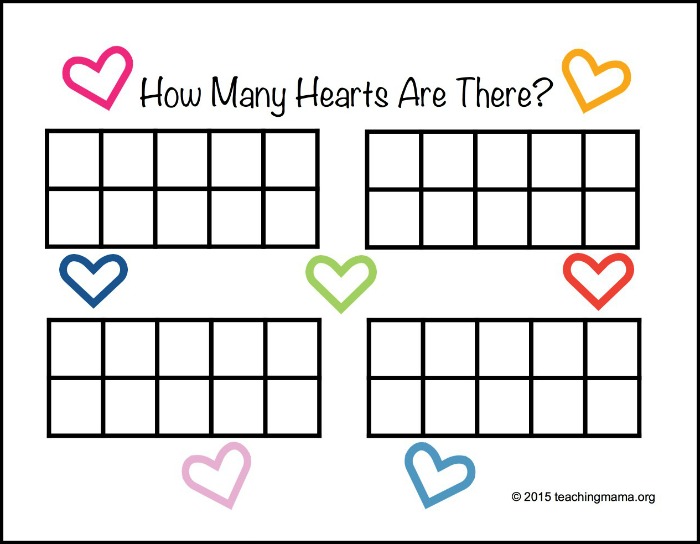 Math Skill: Number Sense
Then have your child fill candy hearts INSIDE of the hearts on the page. Have the child make a guess before filling them in.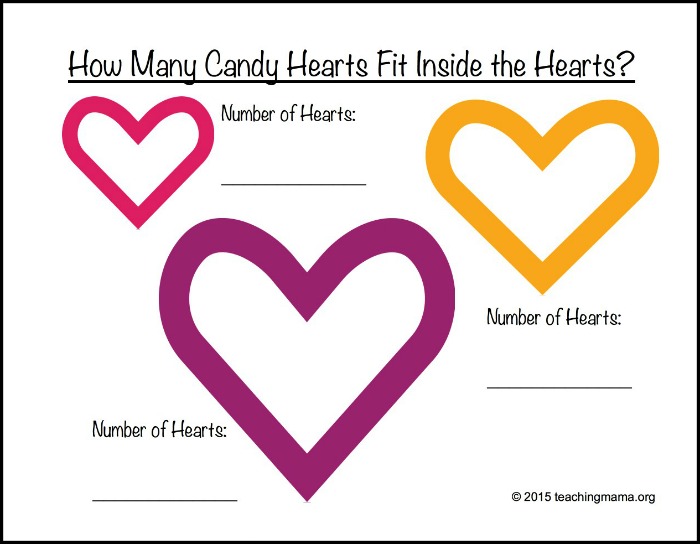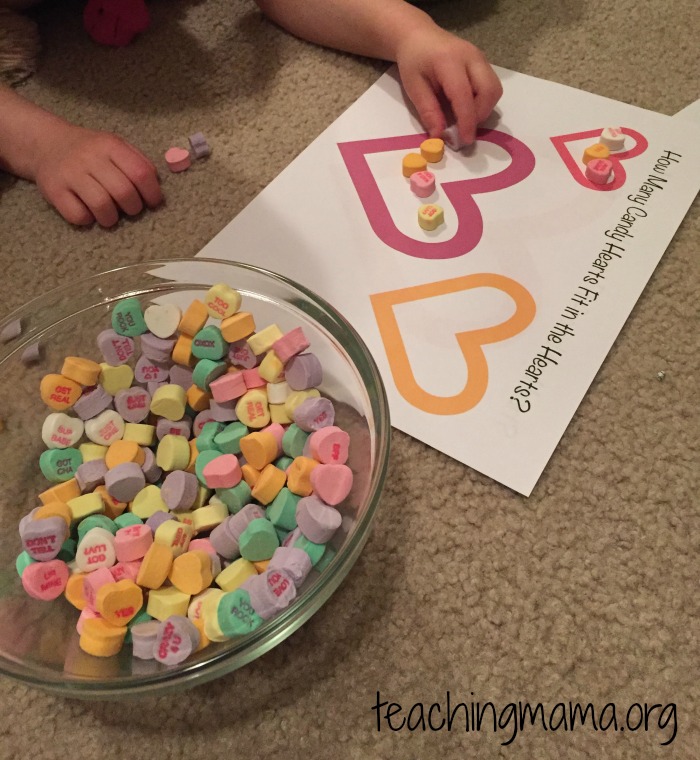 Math Skill: Number Sense & Estimating
Next, have them place candy hearts AROUND the heart and count how many there are. Before doing the activity, have the child estimate.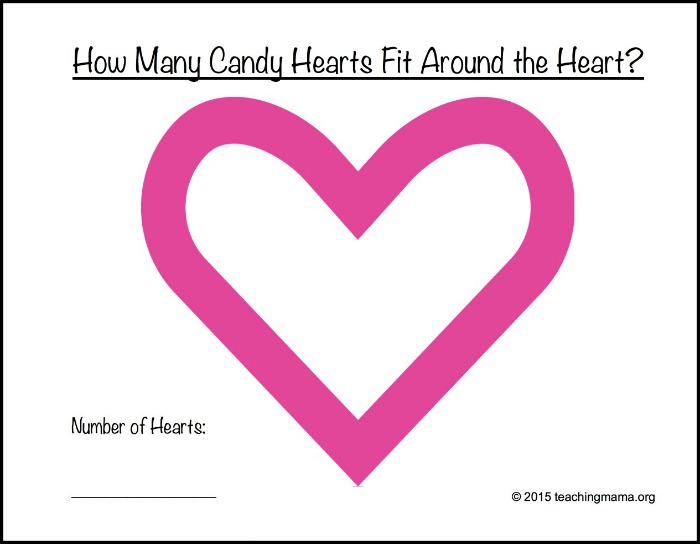 You could even make a pattern around the heart.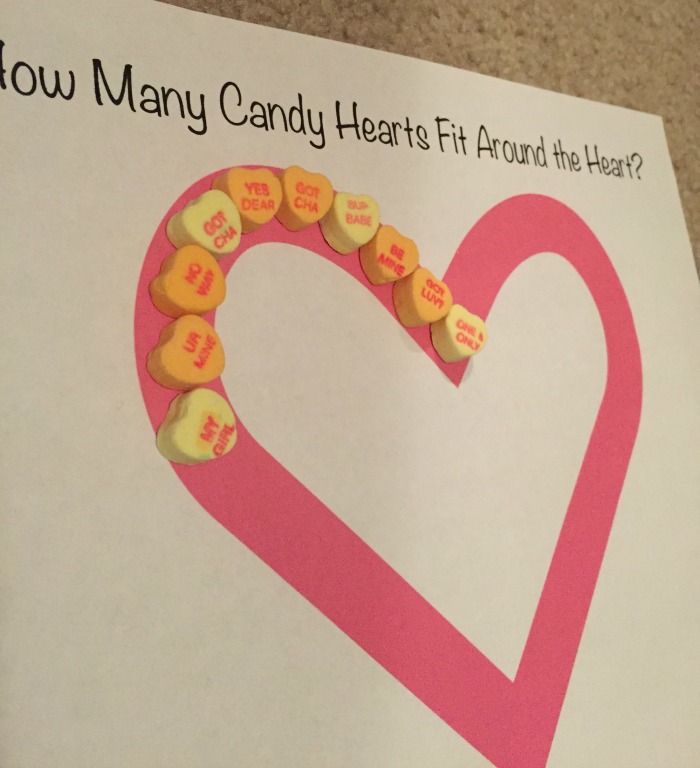 Math Skill: Number Sense & Estimating
Sort candy hearts by color on this sorting mat. In the printable packet, I also included this mat with just black circles in case you have other colors to sort.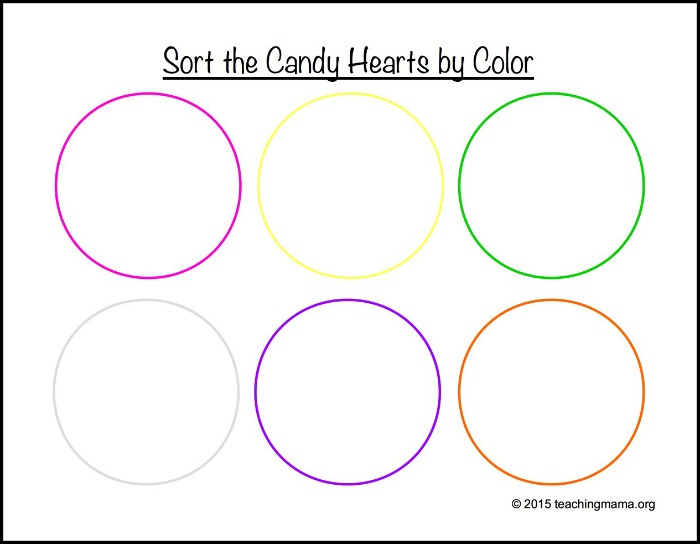 Math Skills: Patterns & Relationships
After sorting, graph them by color. I also included a blank graph in the packet for you to use different colors.
Math Skill: Graphing, Patterns & Relationships
Lastly, complete the color patterns.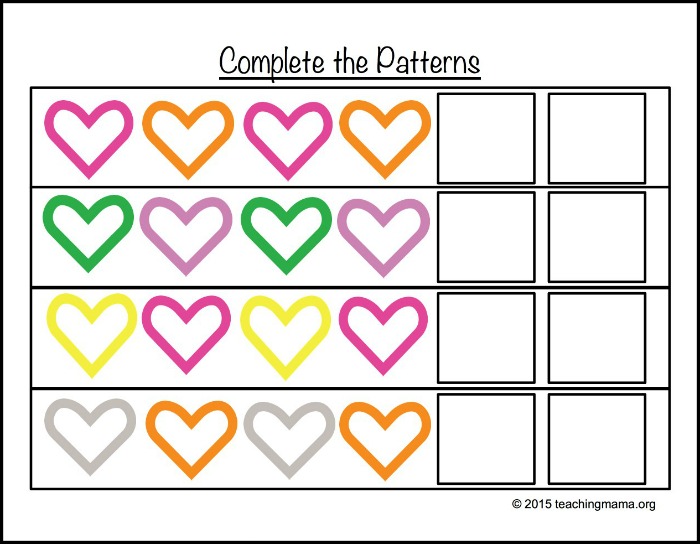 Math Skills: Patterns & Relationships
We had a lot of fun doing this math activity at home. I hope you'll try them out this year!!
Before you go, I want to share 1 more fun activity you can do with candy hearts. It's more of a science activity, but it's so fun I need to share it with you! It's called Dancing Candy Hearts! Just add and you can watch candy hearts dance around the container. It entertained us for a long time! Even Dad thought it was pretty neat!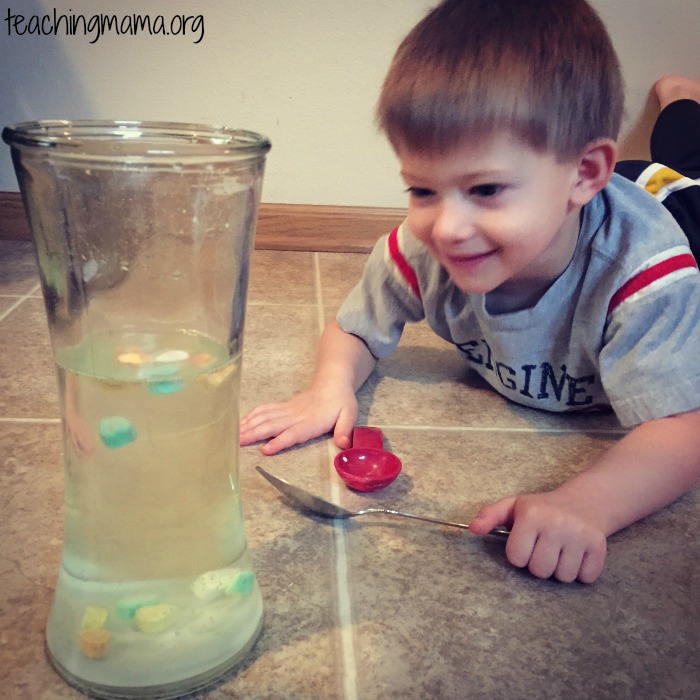 To do this experiment, simply mix 1 tablespoon of baking soda with 2 cups of water. Place in a jar or vase. Drop in a few candy hearts. Then slowly pour in 1/2 cup of vinegar. In a minute or two, you'll see the candy hearts start moving up and down! If they don't move, give the mixture a gentle stir.
Here's a video of the experiment.
I've done this experiment with all three of my boys and each time they love it!
Happy Learning! 🙂