Today we made an easy snack with only 4 ingredients and it took 5 minutes! We made Reindeer Crunch. We aren't too into Santa here, but Troy does know who he is. Traditionally, kids leave out cookies and milk for Santa, but what about the reindeer?! They get jipped. So we decided to make something special for them. Here's what you'll need:
*Almond Bark (1 pkg, 24 oz.)
*Andes Peppermint Crunch Baking Chips (1 cup)
*Rice Chex Cereal (8-9 cups)
*sprinkles
First, put the Almond Bark into a microwavable container and microwave for 90 seconds. Take it out and stir it. Then put it back in for 15 seconds, stir it and repeat until it is fully melted. Then, pour almond bark over 8-9 cups of Rice Chex. Mix well.
Stir in the Peppermint Crunch. Place a piece of wax paper or parchment paper onto a baking sheet. Then pour mixture on top. Add sprinkles. Let it sit for 20 minutes or so, until it is hardened. (If you can't wait, it does taste delicious still warm!) Then break it into pieces and eat it! (or leave it out for Santa and his reindeer!)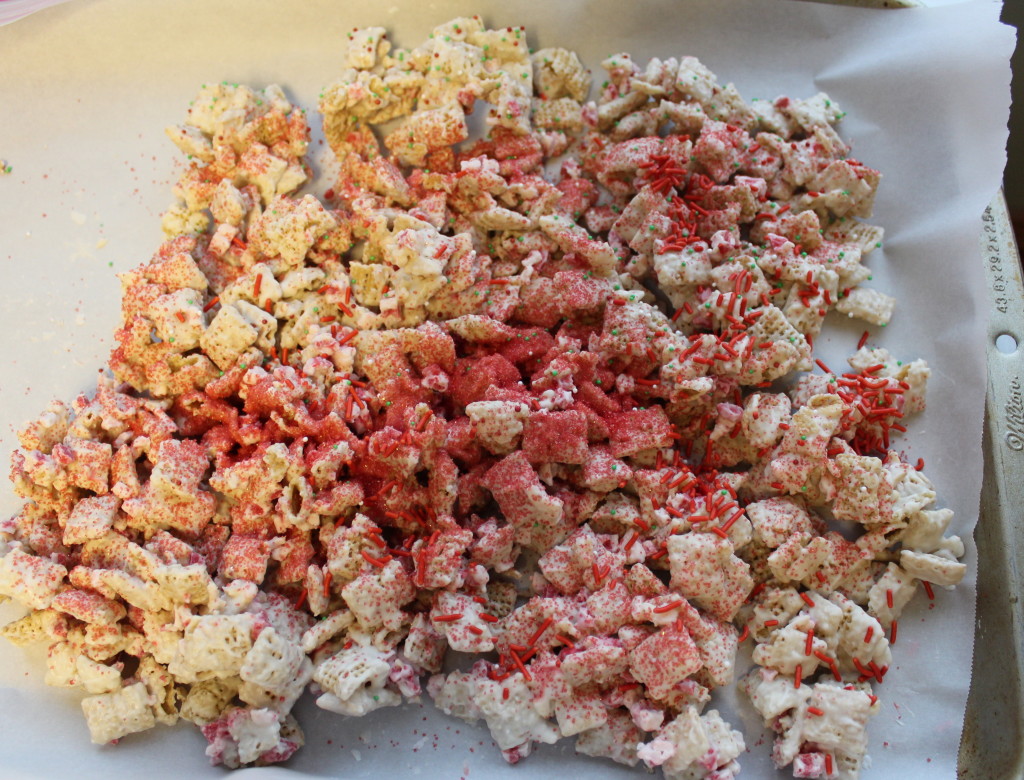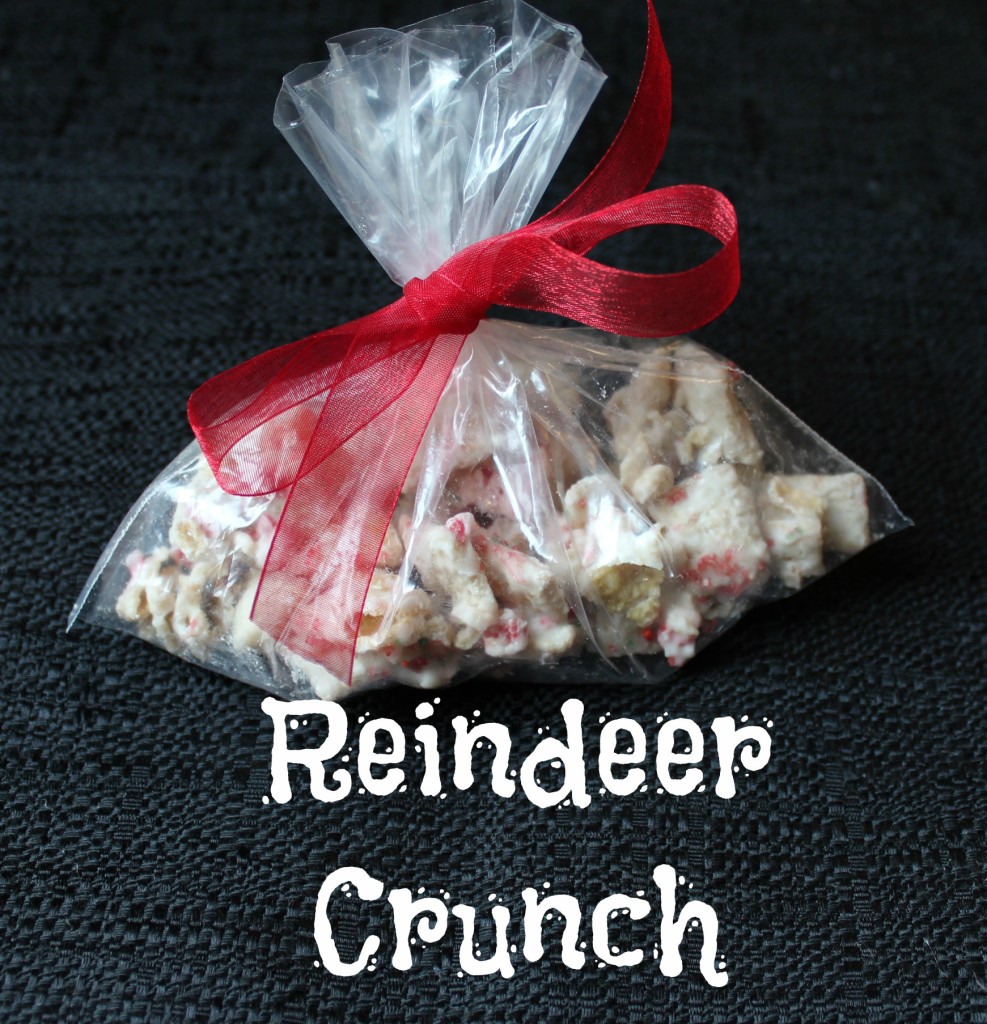 This is so, so yummy! I love the peppermint flavor it has. It is a very sweet treat!