Five Beautiful Christmas Trees Booklet
I can't believe Christmas will be here in a few weeks! In honor of Christmas coming up, I have a new printable to share with you. This booklet is called Five Beautiful Christmas Trees. It's a short printable booklet that is great for preschoolers and kindergarteners. And it's free!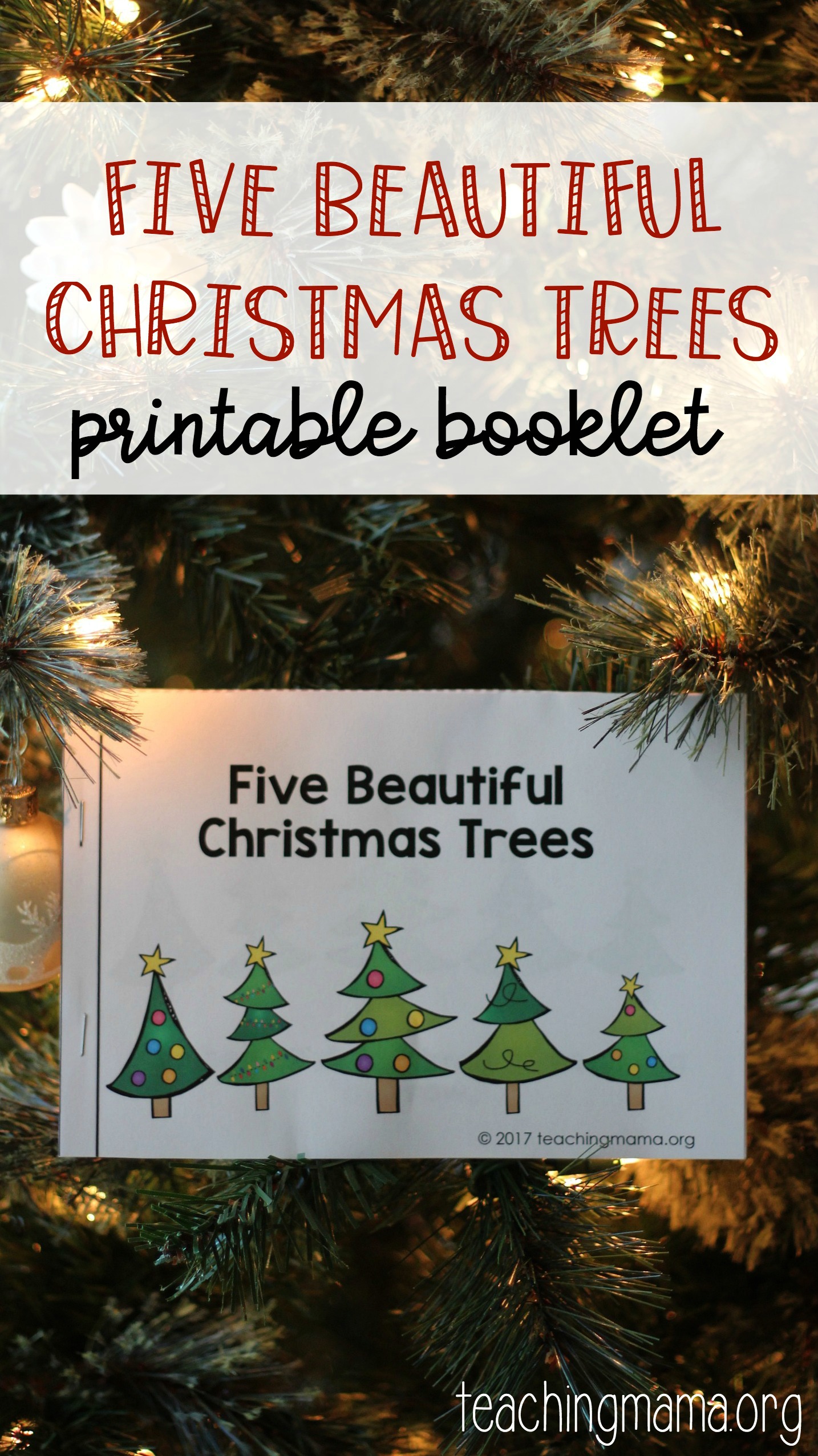 If you have an emergent reader, they could even read this book! (Or have them read along with you!) This is a simple book, but cute to read around Christmastime.
Here is how the poem goes:
Five little Christmas trees, sitting in a row.
The first one said, "The wind is starting to blow."
The second one said, "I look pretty with my lights!"
The third one said, "Especially at night."
The fourth one said, "I love this time of year!"
The fifth one said, "Cause Christmastime is near!" 
Down came the snow, all throughout the night.
And the five beautiful Christmas tress stood merry and bright!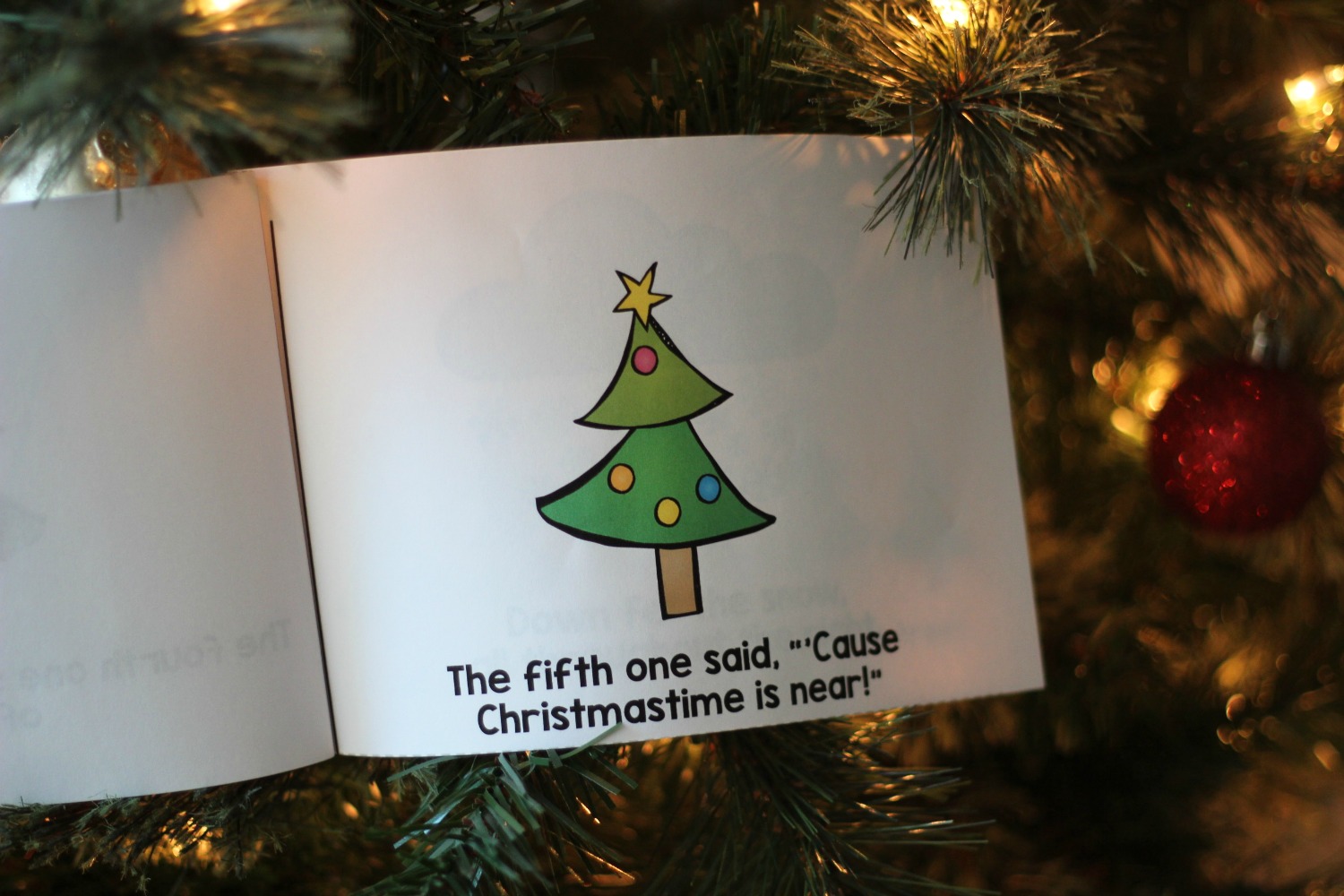 You could use this in your classroom by reading it together as a large group, a booklet for shared reading, or used for independent reading. I'd love to hear how you use it!
To get the free printable, simply click below:
>>>5 Beautiful Christmas Trees<<<
On the printable, you'll find instructions on how to put the booklet together. It's very easy!
If you would like a larger version of the book to use as a large group, you can download that HERE.
Happy Learning!