Are you teaching students to read? One of the simplest ways to begin is with CVC words. CVC words are three-letter words that follow a consonant/vowel/consonant pattern. Some examples are the words 'cat', 'hen', and 'sat'. 
It's so exciting to watch students go from knowing letters and sounds to reading words! When students are ready to start developing their reading fluency, they start by reading short vowel words. This allows them to learn to see patterns in words and apply that skill to reading. Instead of sounding out each phoneme or sound in the words, they learn to blend them together.
You can help develop this skill with CVC word family fluency strips. These sentence strips are perfect for helping students build their fluency with reading short vowel words in simple sentences.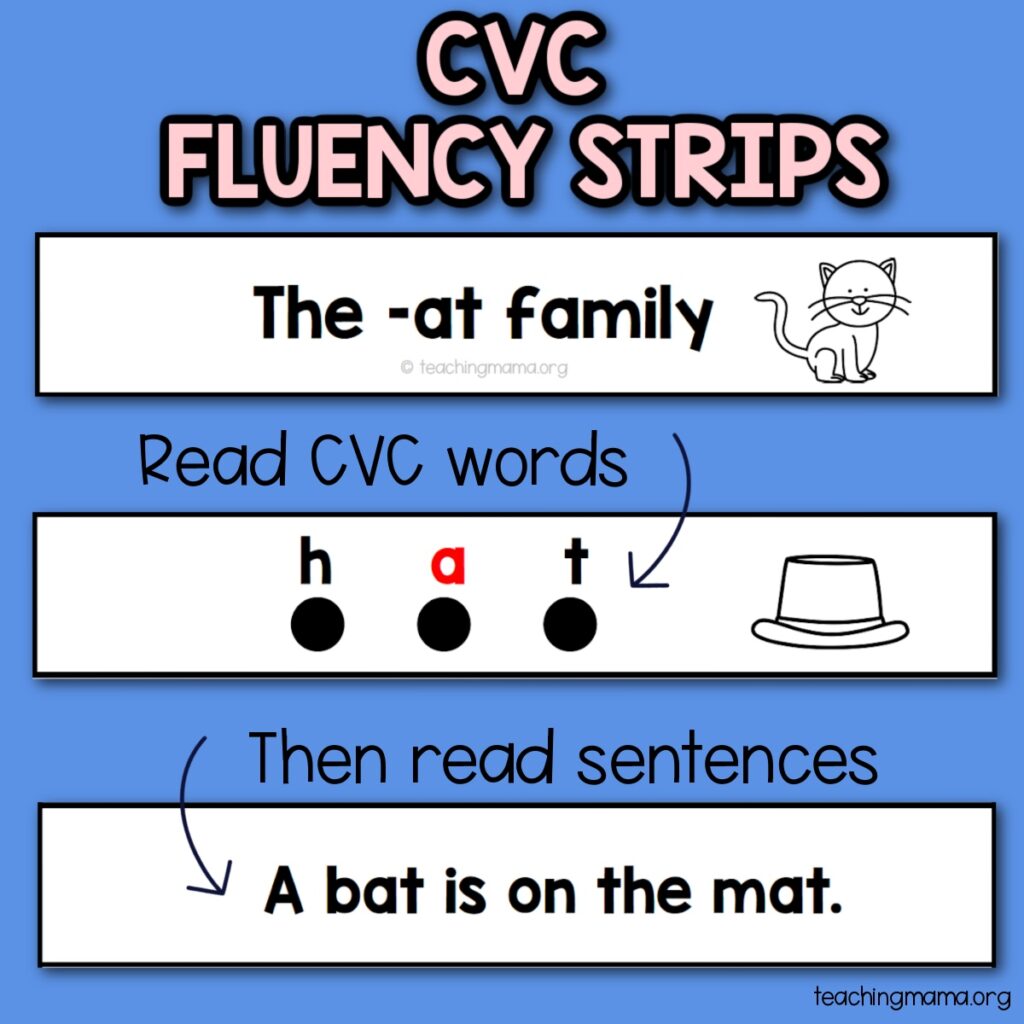 CVC Fluency Strips
Here's how to set up this activity:
1. Download the printable at the bottom of this post.
2. Print the word family you are working on. There are 2 pages for each word family.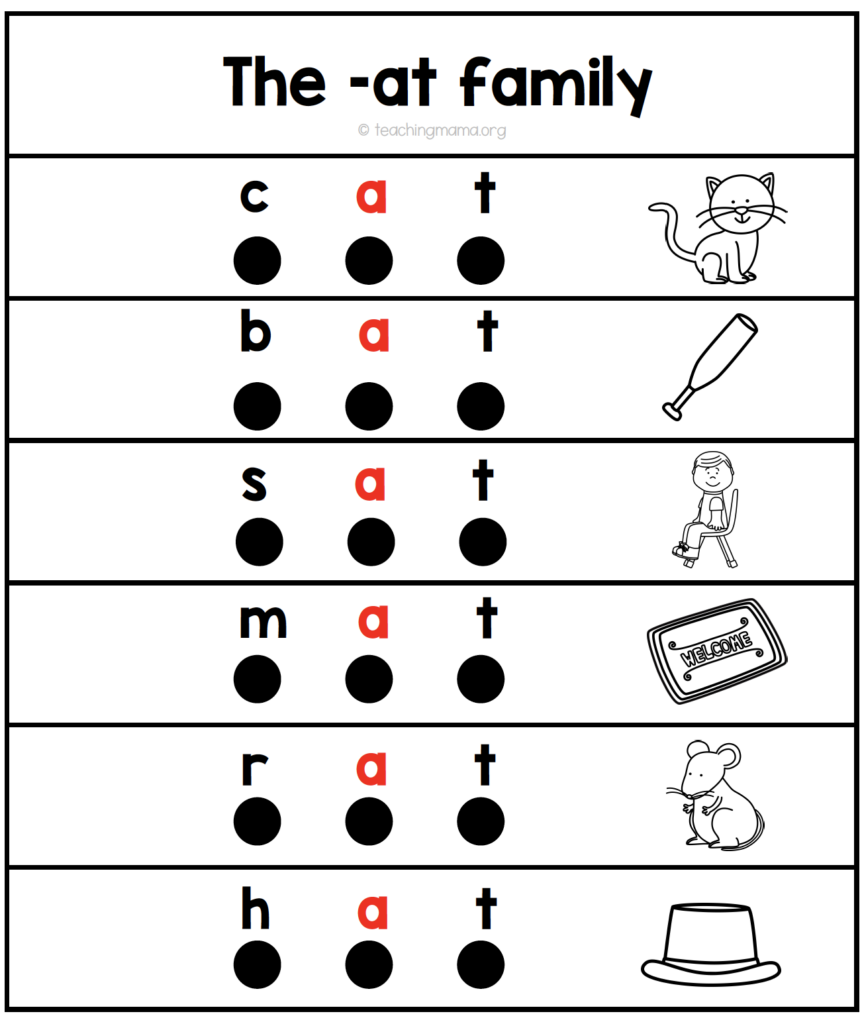 3. Cut out the strips. The first page has the CVC words with a picture. Under each letter is a dot. Have the child practice saying the sound while tapping each dot and then reading the word altogether.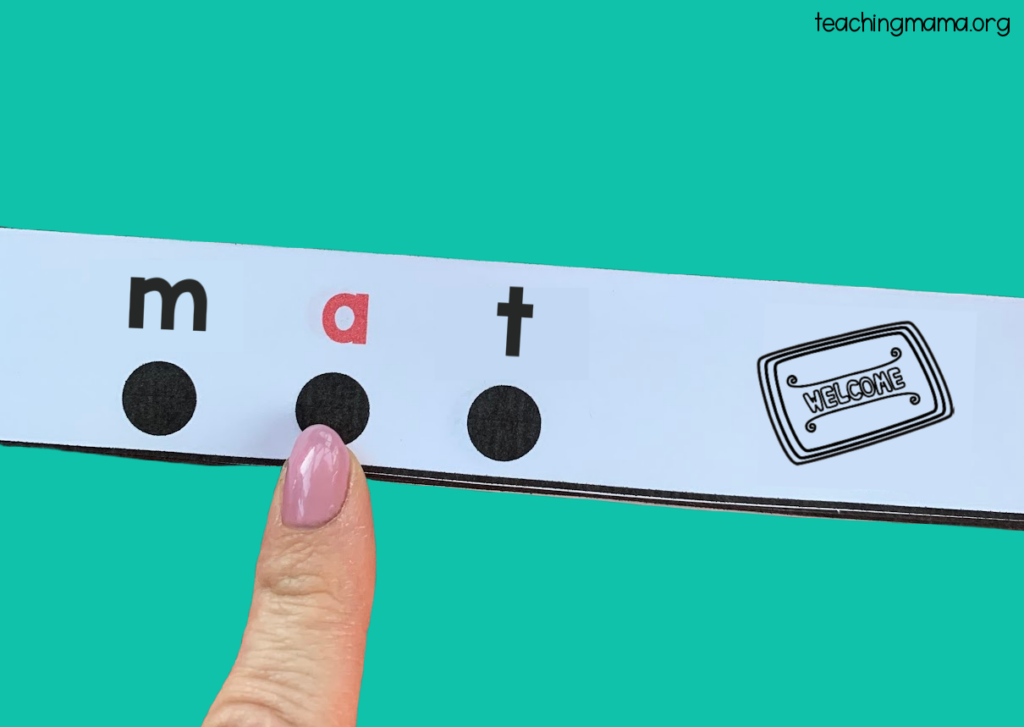 4. The second page has sentences that include the word family words. Have the child practice reading the sentences. The sentences also contain common sight words, such as the, and, like, his, had, is, and on.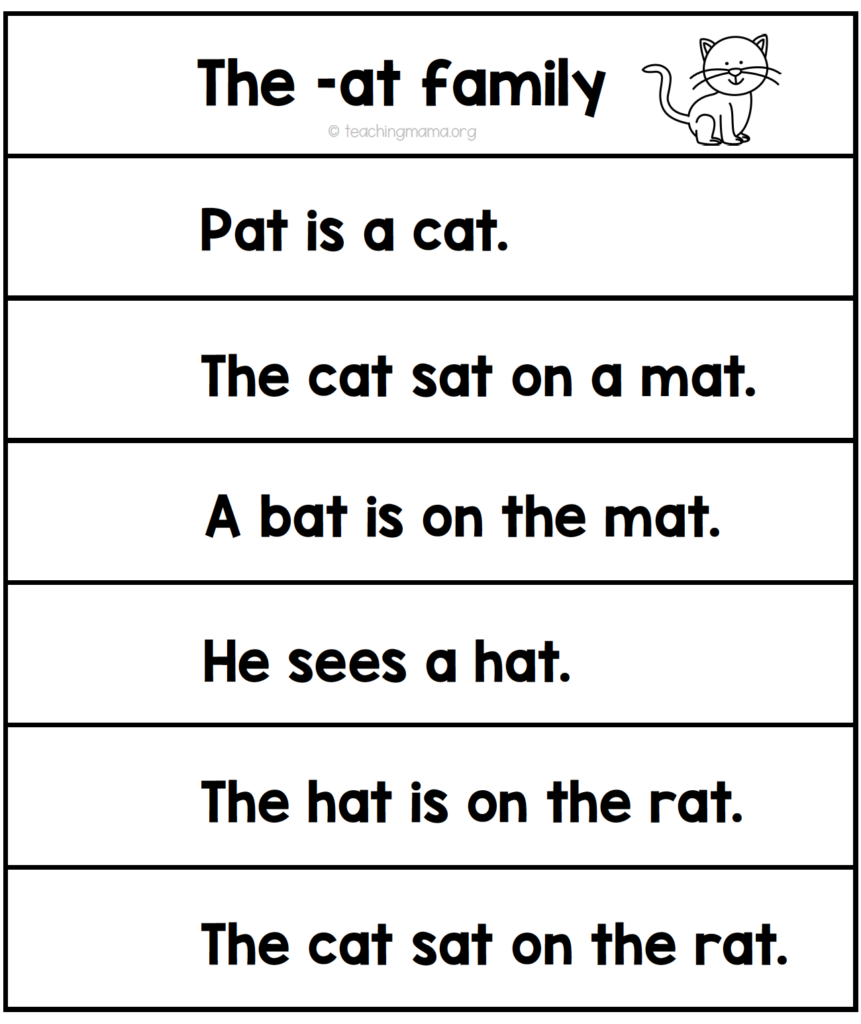 5. You can choose to make one booklet or two. If you make one booklet, you would lay all the strips on top of each other and then staple them together on the left side. If you make two booklets, one would be just for the CVC words and the other would be just the sentences.

6. Practice reading the sentences with the goal of increasing speed and accuracy.
These fluency strips are great for practice at school, in centers, during intervention time, or at home.
The 7 word families included in this download are the following:
at – cat, bat, sat, mat, rat, hat
ad – mad, dad, glad, sad, rad
an – man, fan, pan, ran, can, van
am – yam, ham, jam, ram, dam, Cam
ag – tag, bag, rag, wag, Mag
ap – nap, cap, map, lap, gap
ab – cab, gab, lab, tab

If you'd like to download this printable, just click below!