Disclosure: This post contains affiliate links to Amazon. See my disclosure for more details.
My kindergartener is learning to read, which is so special and exciting! Listening to him read is one of my favorite things. He is decoding words and reading beginner books, which is so fun to see!
Something we've been working a lot on is reading and writing CVC words. CVC words are three-letter words that follow a consonant/vowel/consonant pattern. Some examples are the words 'cat', 'hen', and 'sat'.
I put together this spaced-themed CVC words practice activity to help him learn how to read, spell, and write the words. He loved it and I hope you will, too!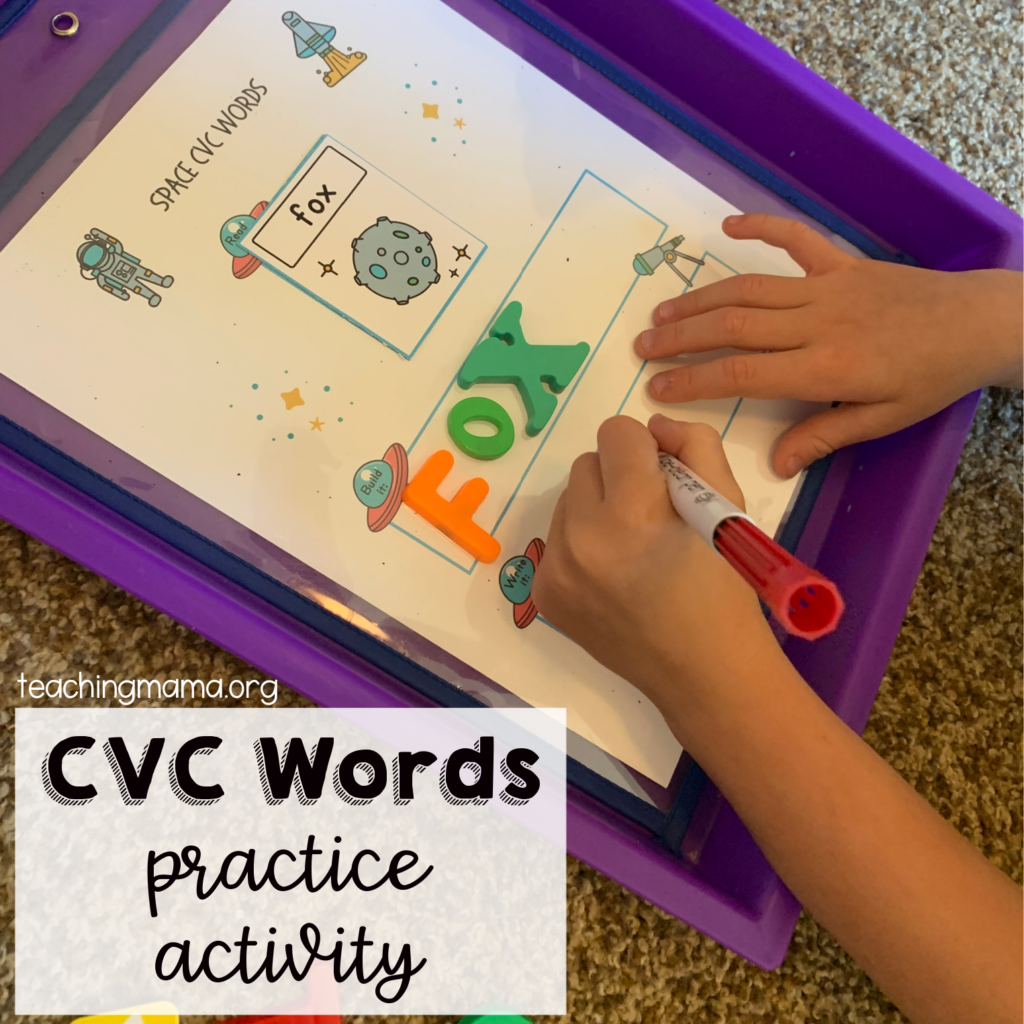 For this activity, your child will choose one of the CVC cards and will do the following:
read the word
build the word with letters
write the word
We put our practice sheet in a plastic pouch so we could use a dry erase marker on it. You could also laminate the page. To build the word, we used magnetic letters.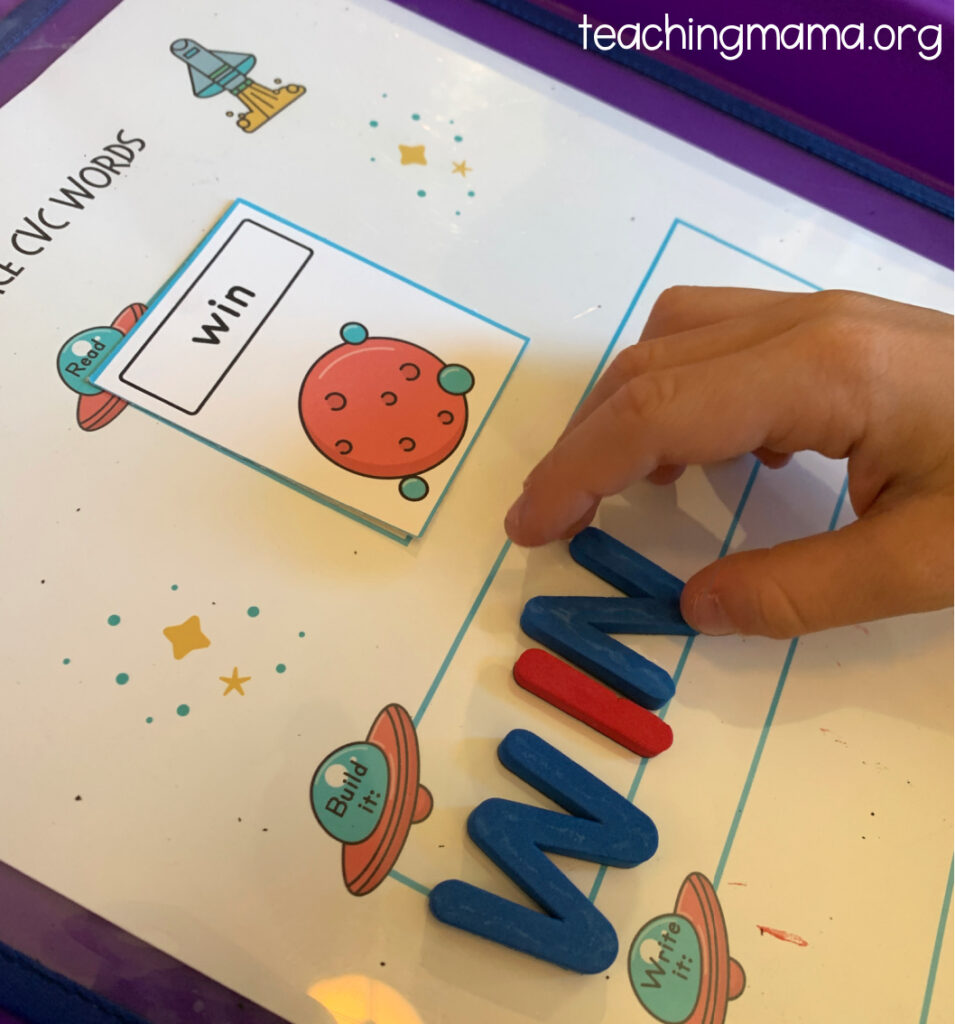 We've done ten letters at a time. That seems to be a good amount before he burns out and wants a break! There are 99 words in this set.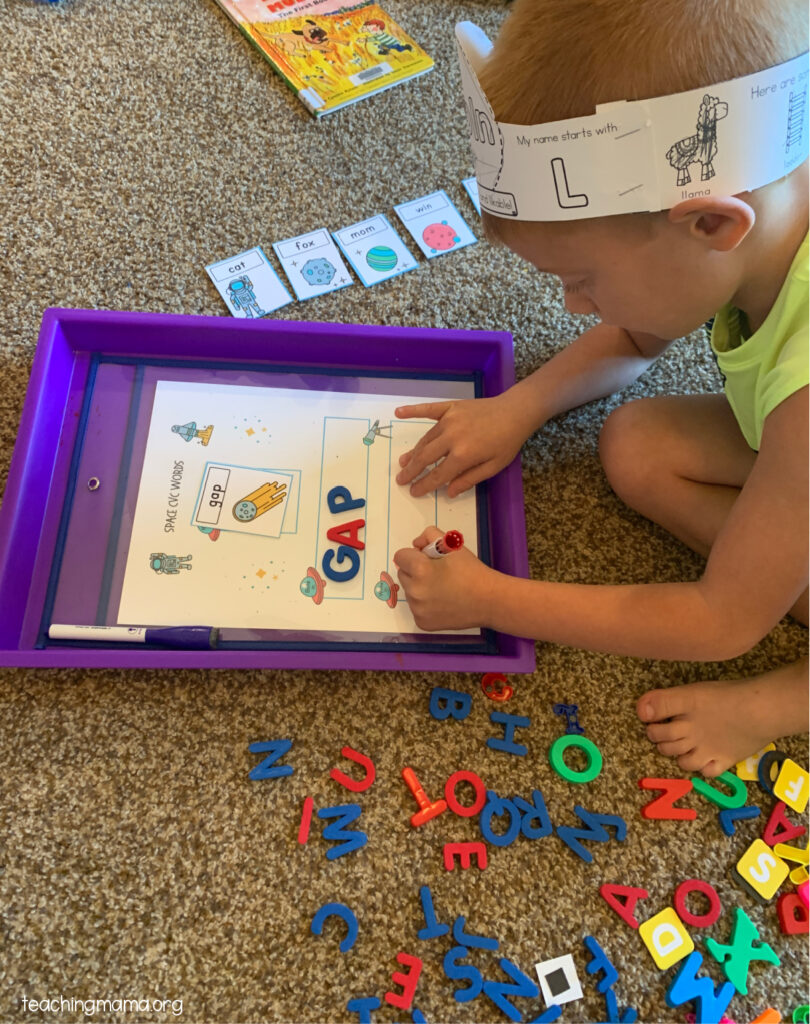 Using a dry erase marker is more fun and sometimes it is easier for kids! Here are the products I recommend using for this activity.
Scotch Thermal Laminator

Dry Erase Markers

Magnetic Letters

If you'd like to download this free printable, just click on the words below!
Have fun!