Decodable Phonics Books for Short Vowel Words
Are you teaching beginning readers? Use these decodable phonics books for short vowel words to help your students learn to read!
Decodable phonics books are short books that have words that students can decode after they've had explicit phonics instruction. These books help students sound out words so they can map them into their brains and eventually recognize them automatically.
I shared all about decodable books on this post, so make sure to check it out!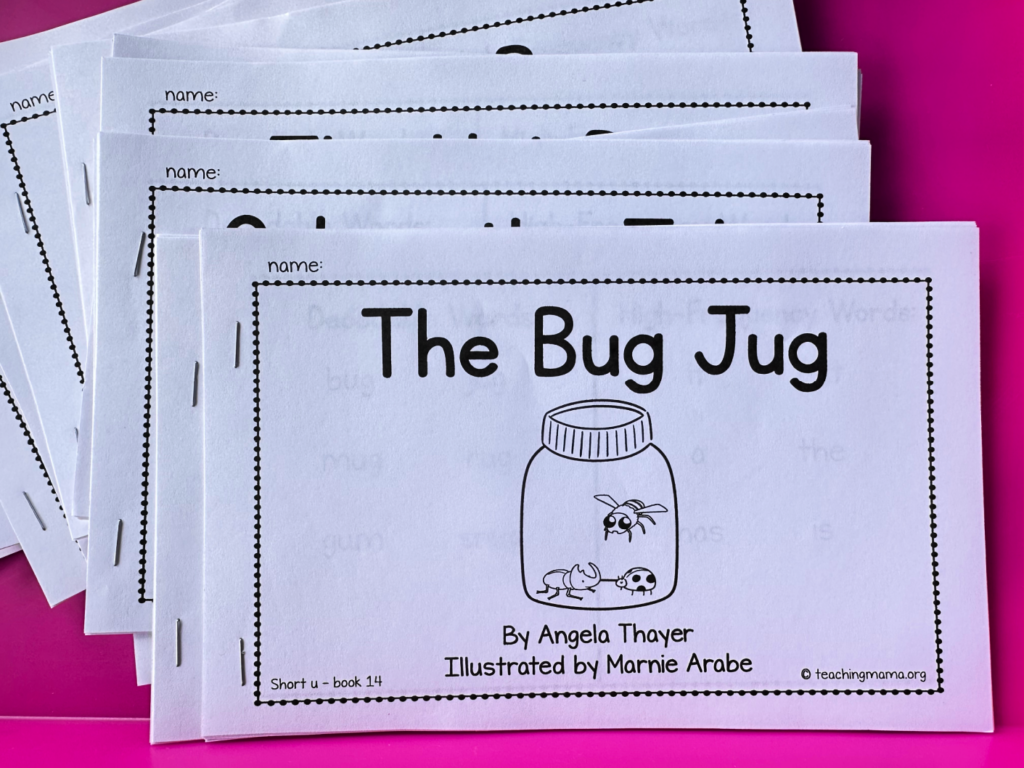 Decodable Phonics Books for Short Vowel Words
If you are looking for high-quality decodable phonics books, you are in the right place! I've spent months writing 15 phonics books using short vowel words and I also hired an illustrator to make custom clip art for the books.
All of my decodable phonics books include the following:
detailed lesson plans
3 styles of books (all with color and black and white options)
word work and comprehension activities
I've also created a scope and sequence for the first 15 books so you can see the progression of the books.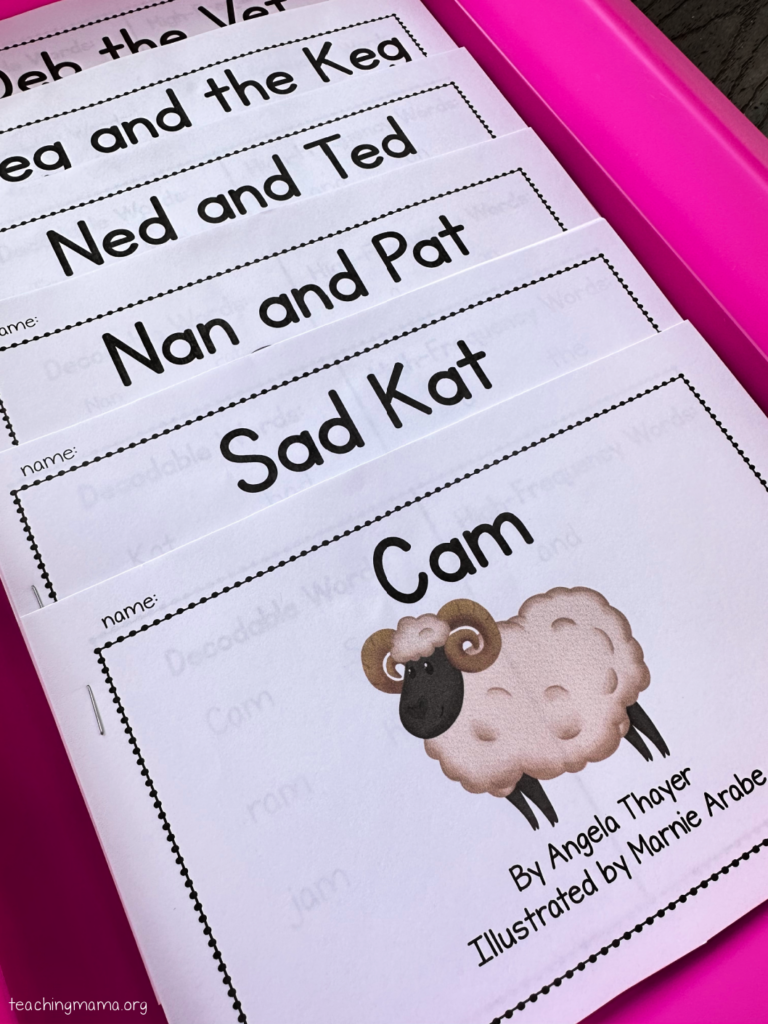 Lesson Plans
Each of my decodable phonics books come with detailed lesson plans.
Before Reading
Before having your students read the story, it's important to review the target phonics skill they will be practicing. I like to have students practice reading letter sounds and words in isolation. Below is a sample page of what the lesson plan and phonological awareness activity looks like.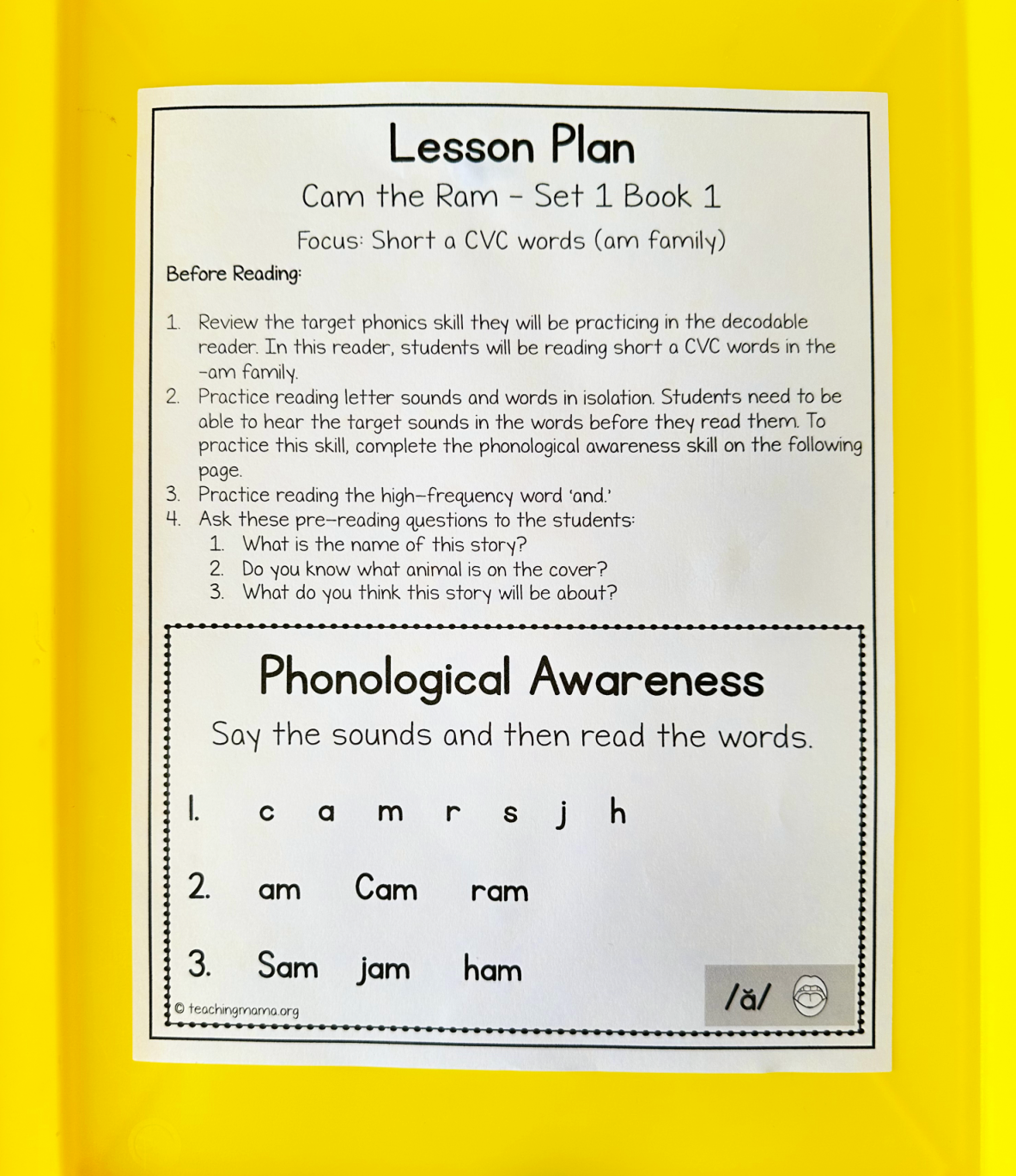 As students progress through the books and grow in their reading skills, you'll notice the phonological awareness page has more on it.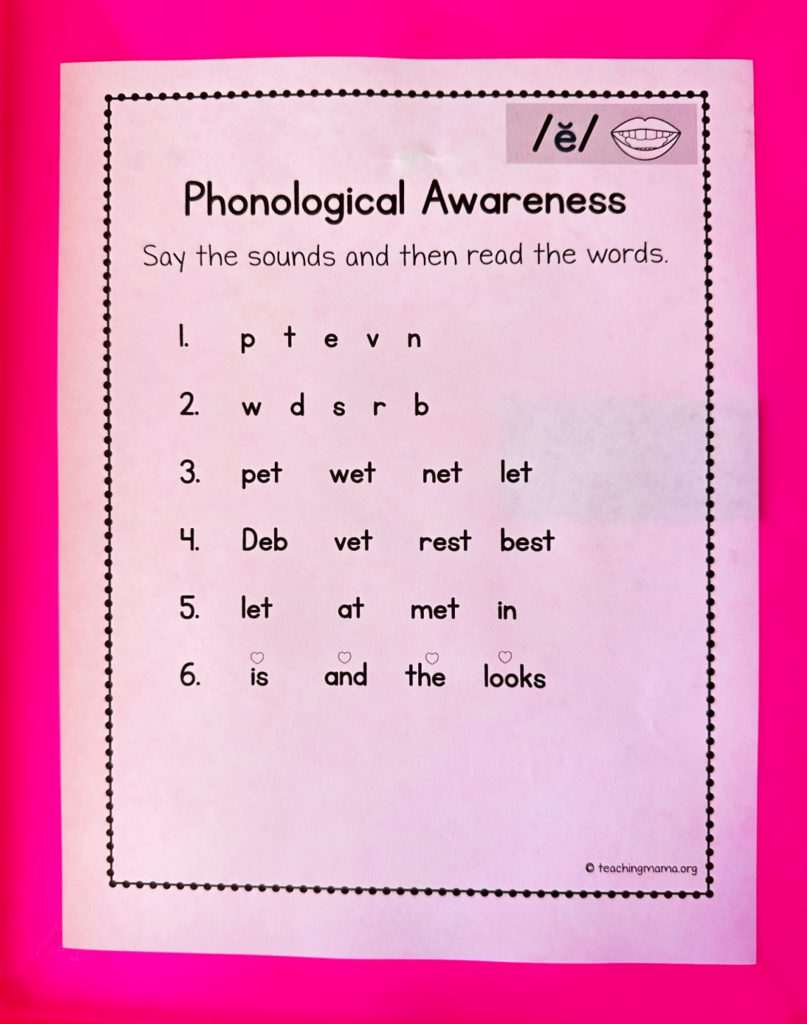 To practice spelling short vowel words, you can have students complete the spelling page, like the one pictured below. Students can look at the picture and spell the words in the boxes.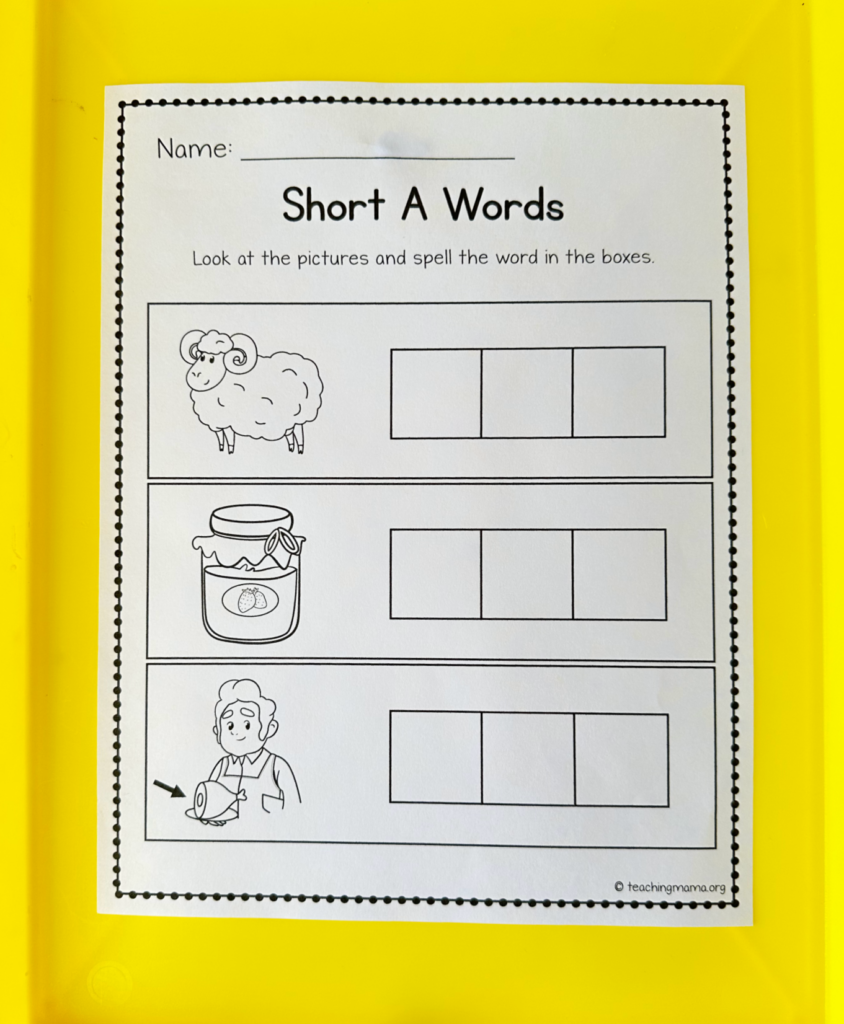 On the first page of each booklet, you'll find a list of decodable words and a list of high-frequency words (some of these words are still decodable.) Have the students practice reading the words before reading the story.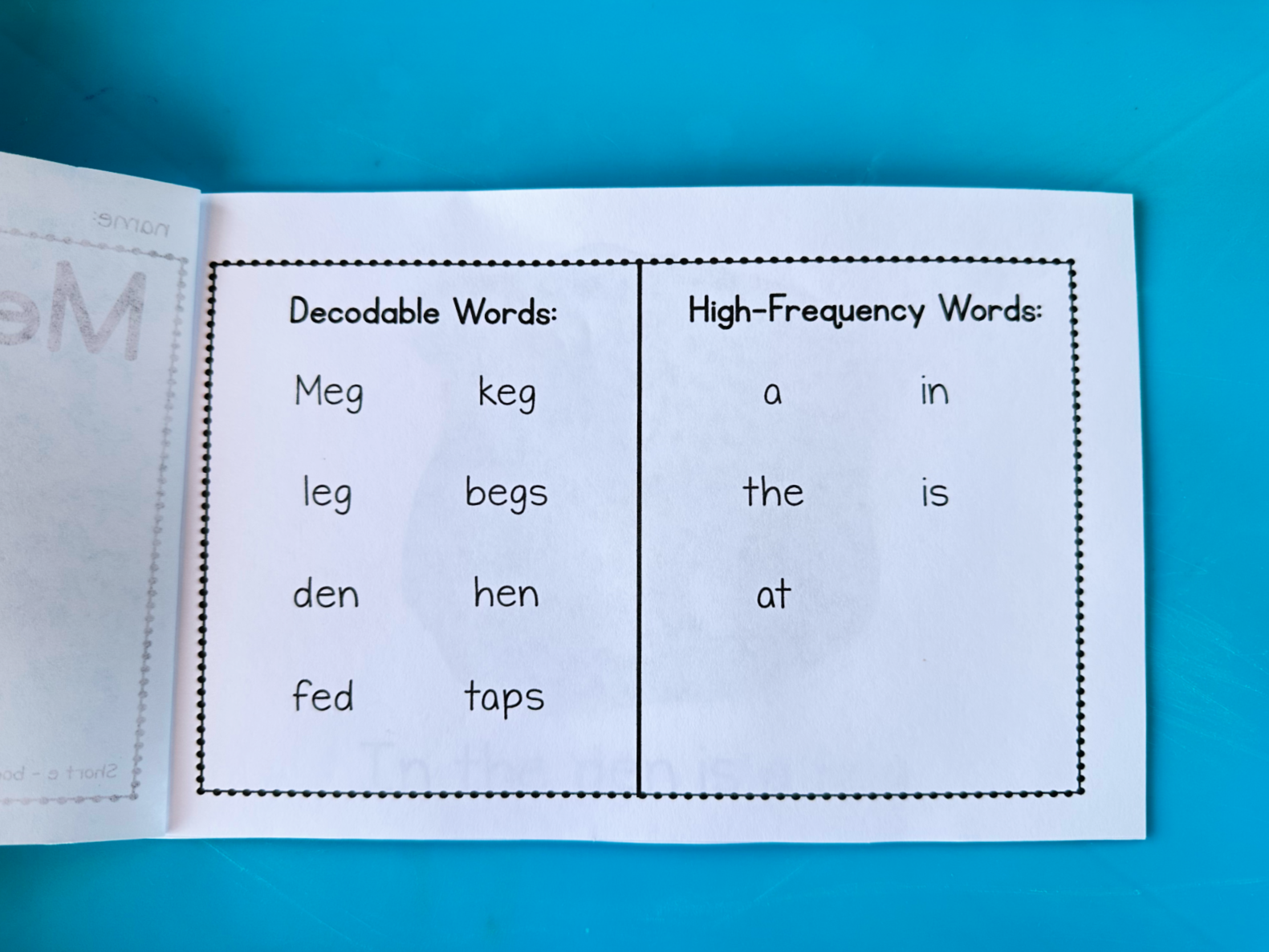 During Reading
For the reading of the phonics book, choose one of the following:
Choral Reading – Read the story out loud as a group while observing which students are struggling and what they are struggling with.
Echo Reading – Model fluently reading the text and have the students read the same sentence after. Repeat one page at a time until the book is completed.
Buddy Reading – Partner students together and have them take turn reading pages.
Whisper Reading – Read the story in a whisper read. You can listen to specific students and see if they are struggling or need help.
Independent Reading – Have the students independently read the book.
After Reading
After reading through the text, choose some harder words they struggled with reading and do a mini-lesson on decoding. Only choose 1-2 words for this. If you find there are a lot of words that are hard, then consider just doing half the text instead of the whole text. Talk about the phonics skill you're working on. Comprehension questions for the story are provided in the lesson plans.
Phonics Books
There are three book choices to pick from:
Half Page – this option prints two to a page horizontally for the ease of turning pages. Simply print, cut the page in half, and staple on the left side.
Half Page Draw Pictures – This option is the same as the half page, but it has a blank space for the student to draw pictures to match the sentences.
Single Page Foldable Book – this option is the same story, but it is condensed onto one page. To make the book, just print the page, fold it over one time over and then in half to create the book. You do not have to cut or staple the page.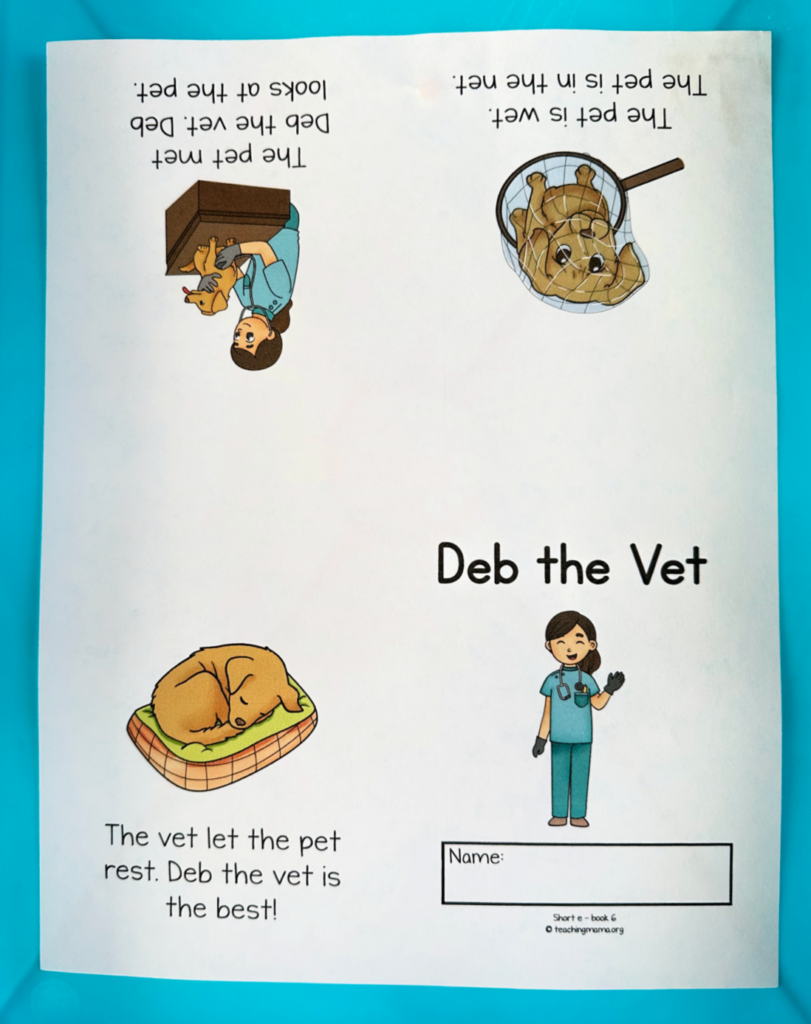 The half page books are 8 pages long. The first page is the cover and the second page has a list of the decodable words and high-frequency words.
The story pages have a picture and a short sentence to read. The first phonics book (Cam) has the shortest amount of words.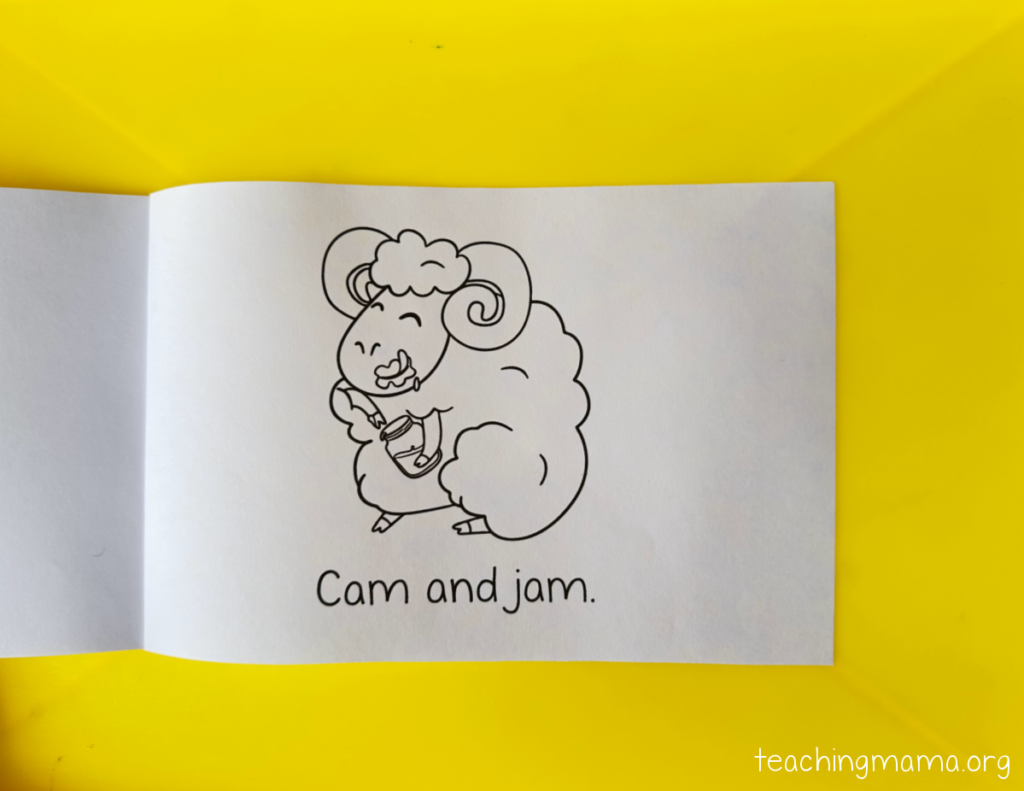 The black and white pages are great for kids to color, but the color booklets are also fun!
After Reading Activities
After the story, have the child complete the sequencing page. They can cut out the 4 pictures and glue them in order of the story.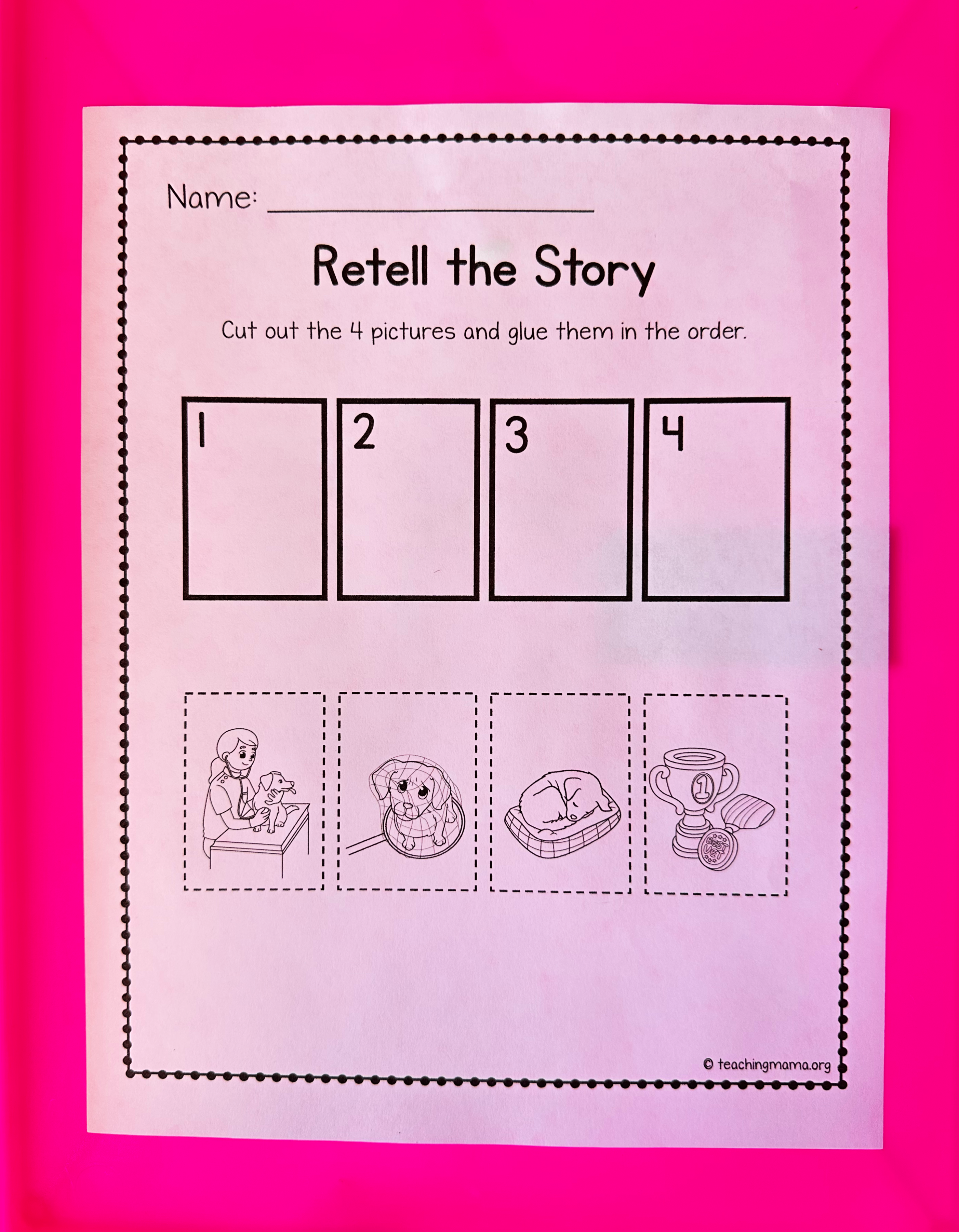 Free Decodable Reader and Lesson Plans
Did you know that all of these booklets are included in my membership website, The Printables Club! Already a member? Click here to see all the decodable readers. Not a member yet? Learn more about membership here.
If you're not sure and you want a free sample, you can try out a FREE Short A decodable book including lesson plans and activities with your students now. This 33-page printable is great for small group instruction, centers, mini-lessons, sending home to read with parents, and more! Just fill out the form below it will be sent to your inbox! If you are a member of the Printables Club, you can either fill out the form below or find it easily in the Club in the 'Phonics' category.
Frequently Asked Questions
What age is this for?
Typically, these would be used with kindergarteners. But it's not always age-specific…if your child is a beginning reader then these would be perfect!
How many booklets are on one page?
There are two books per page. So when you print, you can just cut the page in half and you will have two pages.
How do I use these books?
There are many ways to use the books…in whole group lessons, small group time, interventions, tutoring, or at-home practice. Check out more ideas here.
I hope you love these phonics books! Happy reading!