I don't know about you, but I don't let my children decorate our Christmas tree. I think if I did, they would use the ornaments as balls and they would be smashed in the process. Plus, I kind of like my tree to look a certain way…you know what I mean?! I'm sure that will change someday 🙂
So I decided to make a small felt tree for the kids to decorate themselves! The best part is that they can decorate it over and over again and they can be creative as they'd like! To prepare for this activity, you will need various colors of felt and scissors. You will need to cut them out beforehand, otherwise you'll have a very impatient child wanting to play before you're ready. I used a hot glue gun to adhere some pieces (like the bows on the presents). This is a CHEAP project, too! I believe a piece of felt at Walmart is only 23 cents. Here's what I came up with!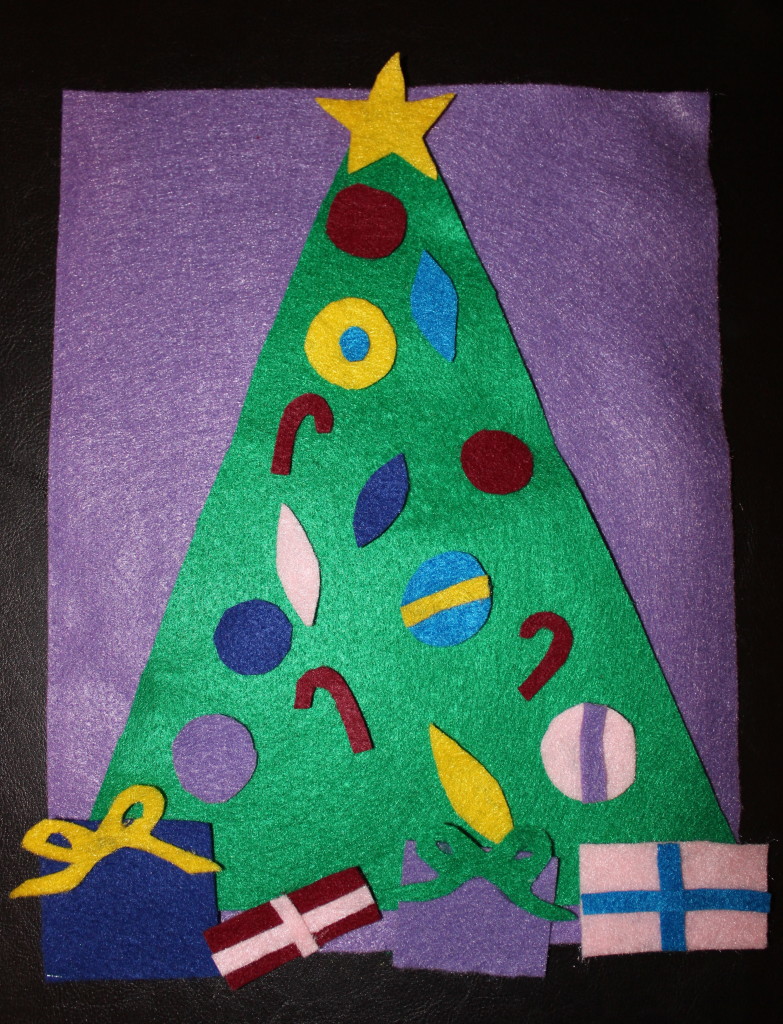 This was fun for me, being a craft lover at heart!
So when we were ready to play, I took everything off the tree and let Troy decorate however he'd like.
He enjoyed being creative and he loves that he can decorate it over and over again.
Have a wonderful day!