This week we are learning about bees. For a fun art project and to learn the parts of the bee, we made this bumble bee craft.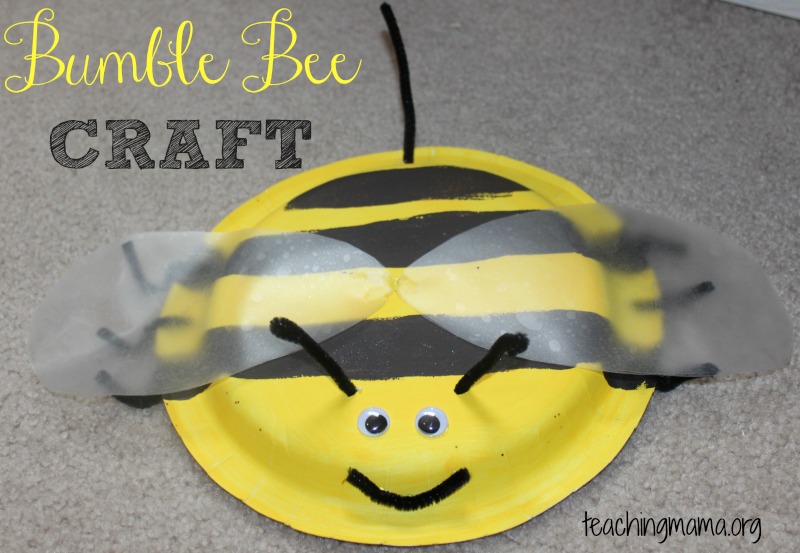 So let's jump right into it! Here's what you need:
1 paper plate
yellow and black paint (and paint brushes)
4 black pipe cleaners
2 googly eyes
contact paper
glue
The first step is to paint the paper plate yellow. My son added some glitter to his, but I think it looks cleaner without glitter. 🙂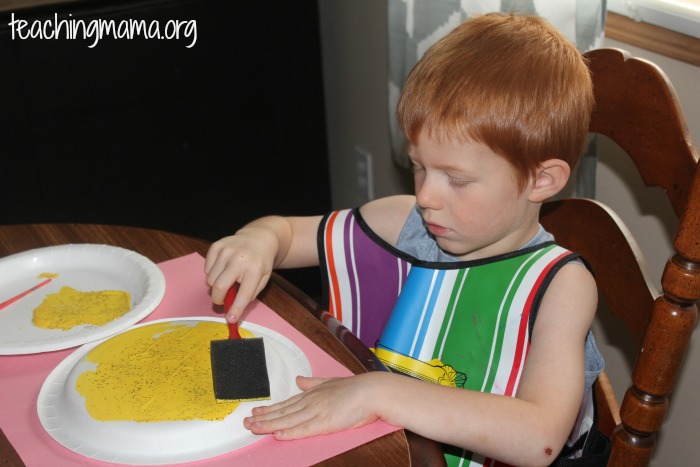 After it dries, paint on 3 black stripes. Then wait for the paint to dry.
Next, you will need to make wings using contact paper. Draw a wing shape on the back of the contact paper and then made a duplicate. Peel off the paper and stick the two pieces together to make 1 wing. Repeat those steps to make the second wing.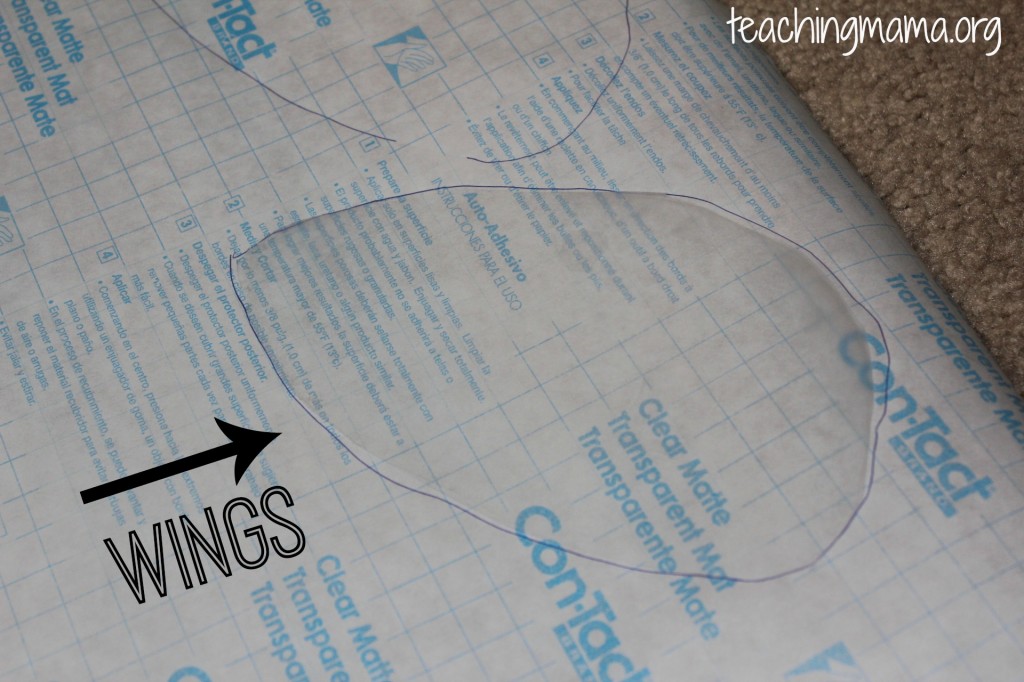 Then glue the wings onto the center of the bee. Next, glue on the googly eyes.
On the back of the paper plate, make a hole to stick a small piece of black pipe cleaner in. This will be the stinger. Either glue the stinger or bend the pipe cleaner so it won't slip out of the hole.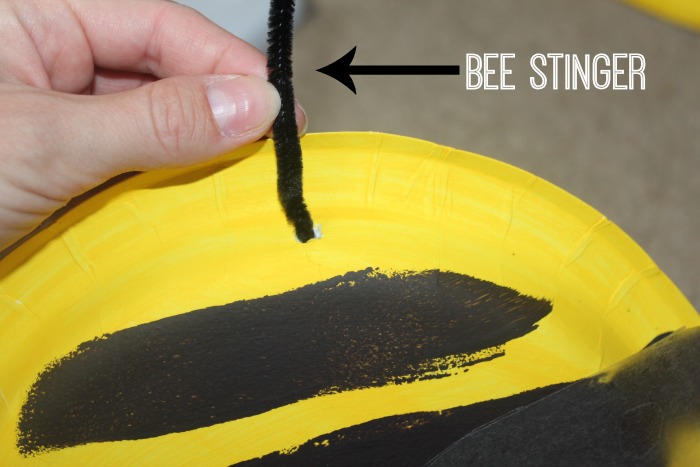 Next, add the antennae near the eyes. Poke holes and add a small piece of black pipe cleaner (just like you did with the stinger).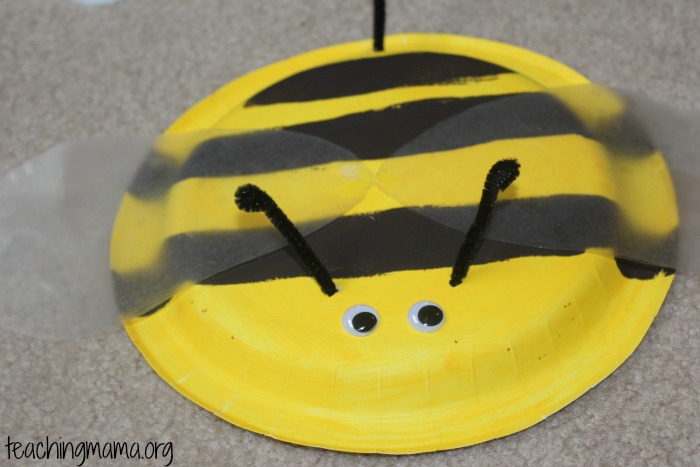 Since a bee is an insect, they have 6 legs. Poke three holes on each side of the bee for the legs. Then stick a small piece of black pipe cleaner in each hole and wrap one end of the pipe cleaner to the other to keep it in place.
Oh and don't forget to glue the a smile onto your bee! 🙂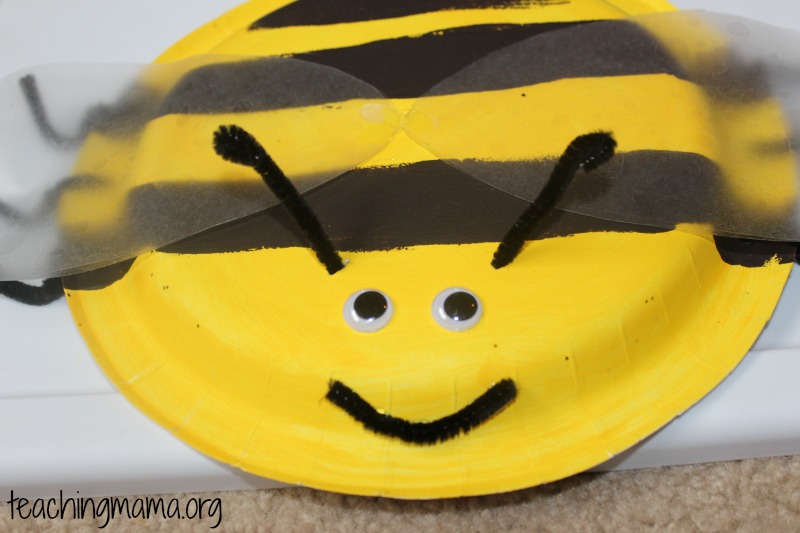 The bee craft was approved by my toddler 🙂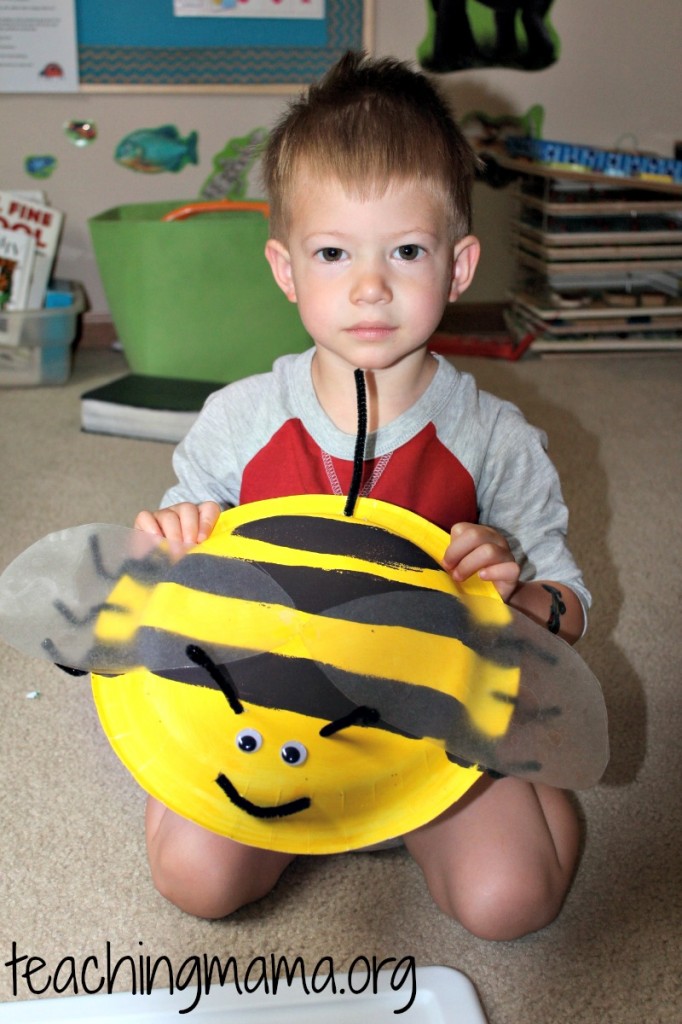 We added our craft to the corner of our preschool room…right next to our ladybugs and pool noodle flowers!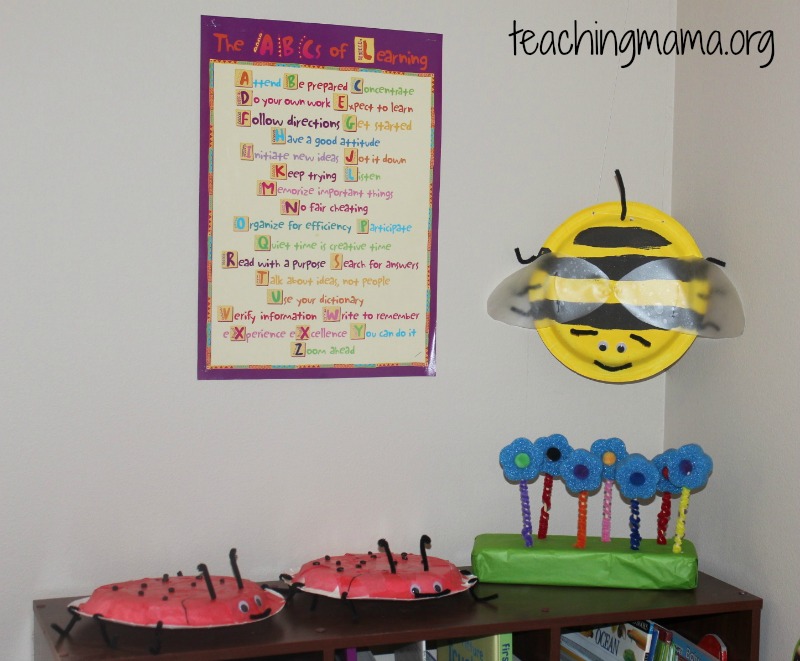 I used white thread to hang the bee from the ceiling. I think it looks adorable in our school room!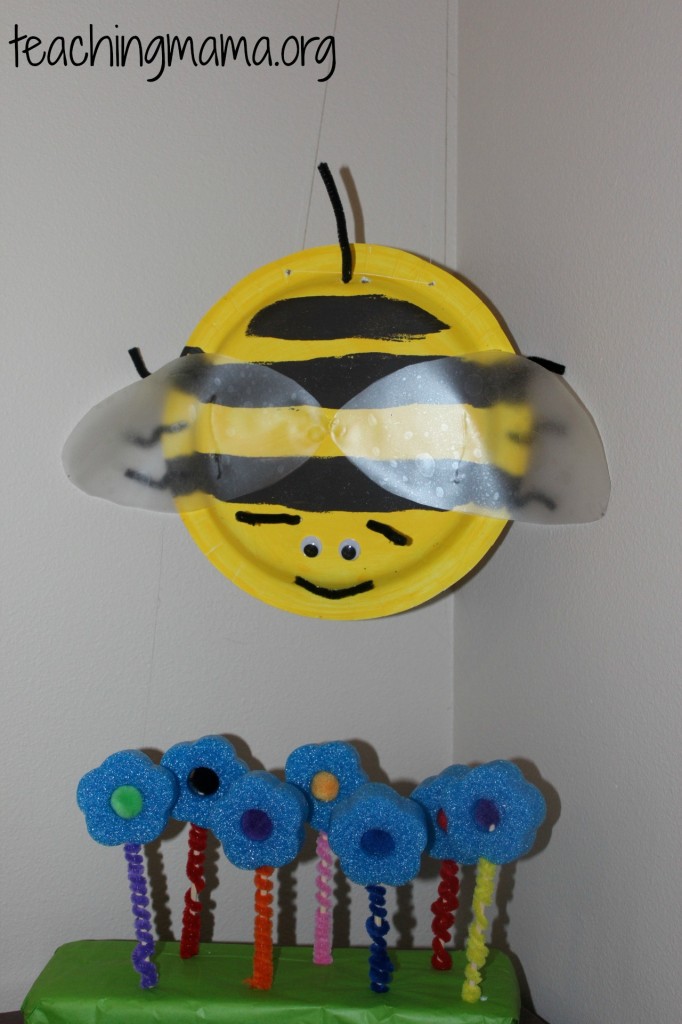 There are a lot of steps in this craft. I would recommend this craft for older prechoolers or young elementary kids. If you make these with several kids, I would recommend setting up parts of the craft for them (such as poking holes in the paper plate for the stinger, legs, and antennae). I also think this would be a great craft to make for teachers to hang up in their classrooms.
If you make this craft, I would love to hear how you used it!