5 Simple Bubble Solution Recipes
Summer is just around the corner and my kids are itching to be outside all day long! One thing we love to do is blow bubbles. The boys got several bubble solutions from the store lately, but we were sorely disappointed that they were not able to blow any good bubbles with them! It was frustrating. I decided to try making our own bubble solutions to see if they were better.  Today I am over at Capri + 3 sharing 5 bubble recipes and revealing which ones worked the best!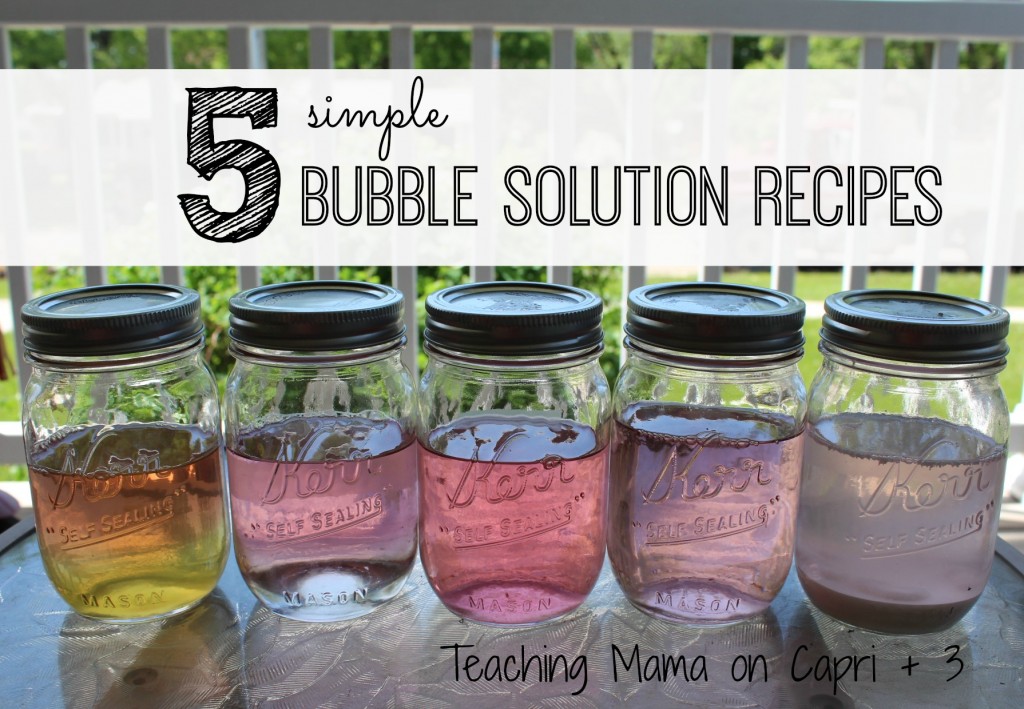 To read the rest of my guest post, click here.
Have a happy weekend!