I have always wanted to make snow ice cream. For some people, this is a tradition, but for us this was a first! With the first snow storm of the season yesterday, we decided to try it out!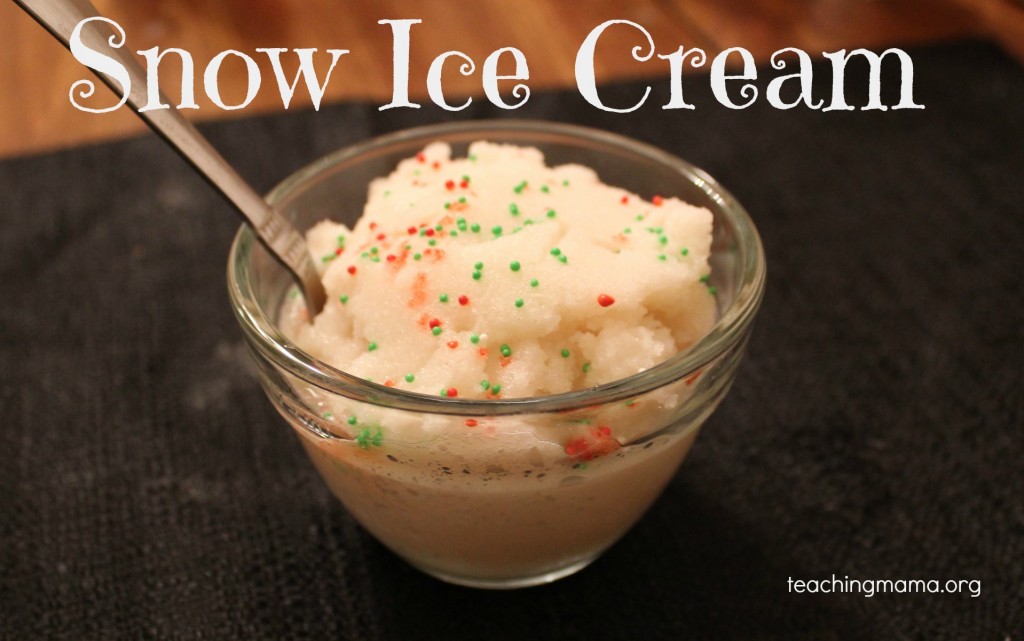 Here's what you'll need:
*8 cups of freshly fallen snow
*1/2 cup sugar
*1/2 Tablespoon of Vanilla
*1 cup of milk (we used almond milk)
To start, gather some fresh snow. It's pretty obvious that you would want fresh snow…none of that dirty snow! Add in the sugar and vanilla and stir.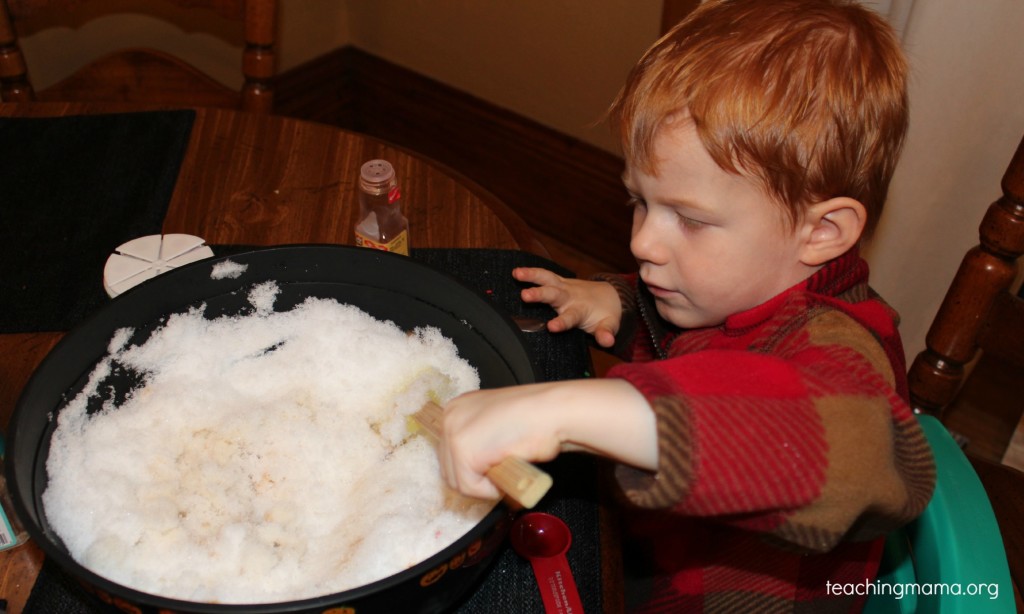 Then slowly pour in the milk. Add more milk if you'd like. If you're like Troy and love sprinkles, you can add some in.
And you may just need the help of daddy to stir 🙂
The final product tasted good!!
Oh and can I confess something?? The first time we made this, we tried a recipe and I thought it said evaporated milk but it really was sweetened condensed milk!! It did NOT taste good. Oh well…can't be perfect I guess! I hope you'll try this easy recipe out the next time it snows.
I'll be back to blogging after Christmas, so in the meantime….MERRY CHRISTMAS!! Blessings to you all!