Playing with Snow Indoors!
Oh the weather outside is frightful….but for some reason we're loving it!! We had a snowstorm blow in last night and it's the first blizzard in a long time. I'm sure it's the first one for Wes and the first one Troy remembers. Of course they wanted to play outside first thing in the morning, but this mama was not up for it at 6am!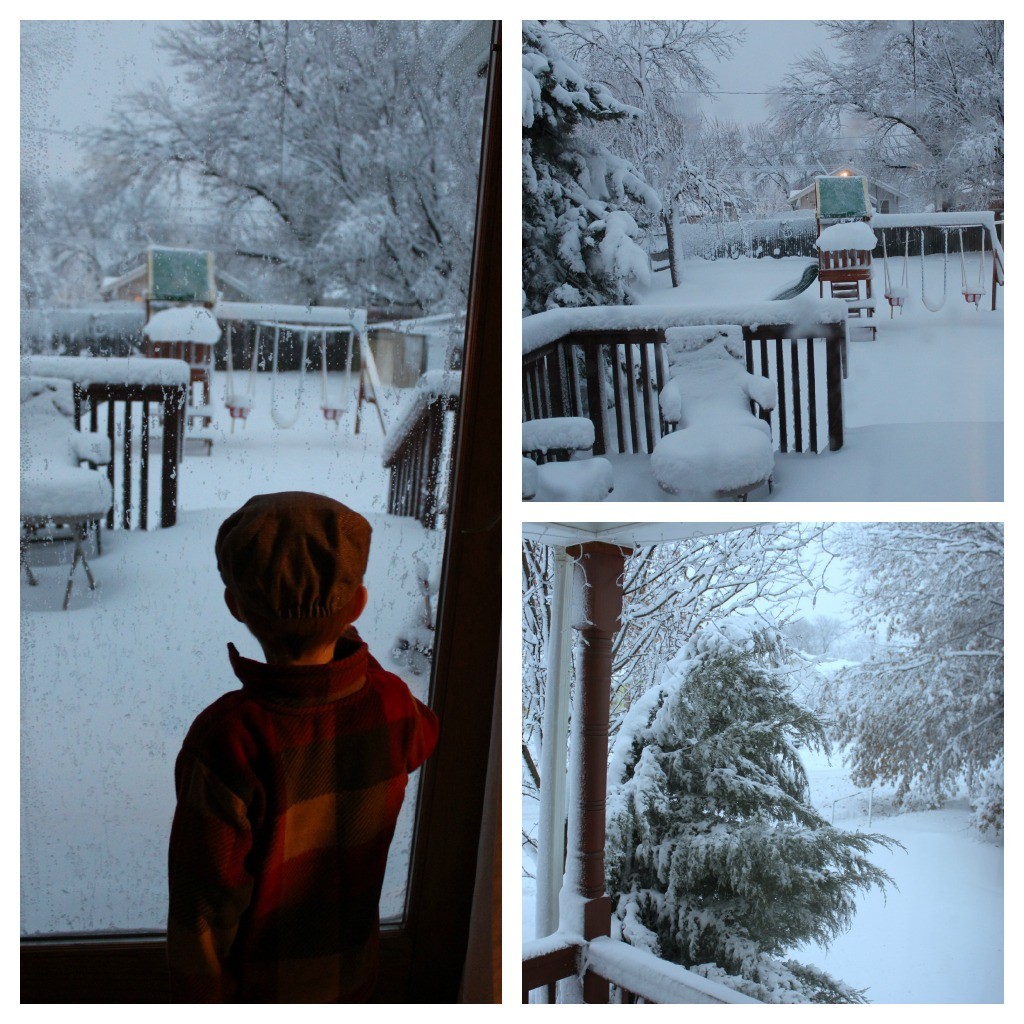 So for now, we'll stay cozy and warm indoors. My cousin, Liz, told me her kids enjoy playing with snow inside in a sensory tub, so I thought we would try that out today! I braved the cold and piled up snow in these containers. Then I gave them some cups, spoons, etc. to explore. Let me tell ya…..it was a huge hit!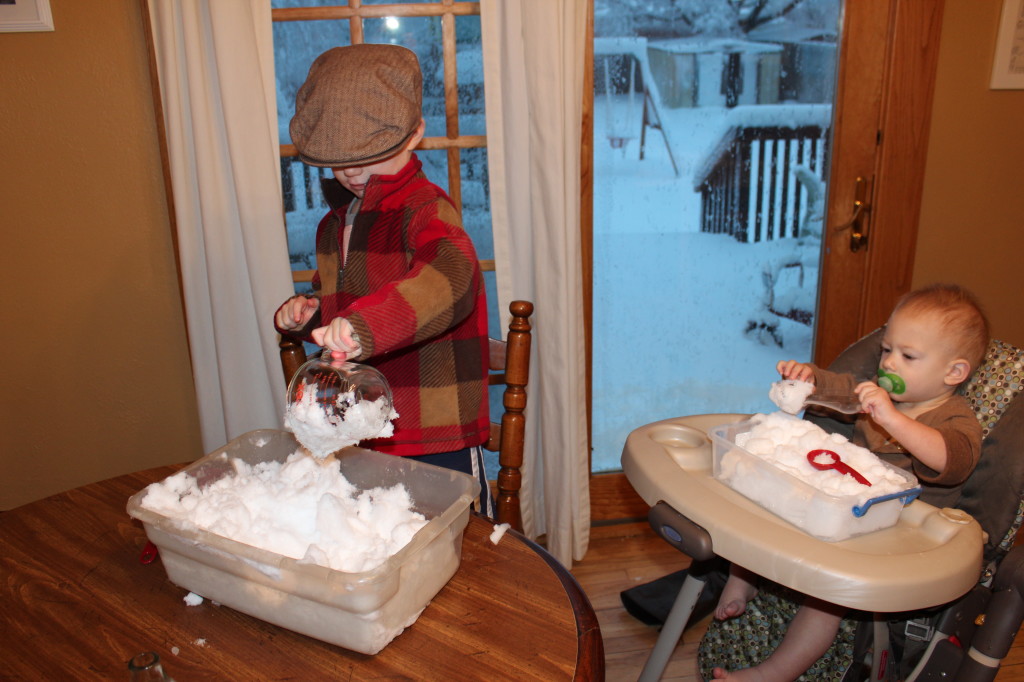 After a little while, I gave Troy a squirt bottle filled with water and food coloring. He went to town squirting the snow!
His fun discovery of the day was learning that blue and yellow make green!!
Then we scooped the green snow into the number 1 pan and smashed it down. As an experiment, we scooped white snow onto the green and waited to see how long it took for the white snow to turn green. Pretty neat through the eyes of a 3 year old.
Stay warm today!