The Snowy Day Sequence Activity
I love the book, The Snowy Day! It's a must-read during the winter months. If you are looking for an activity to go along with this book, you'll have to check out this Snowy Day Sequence Activity!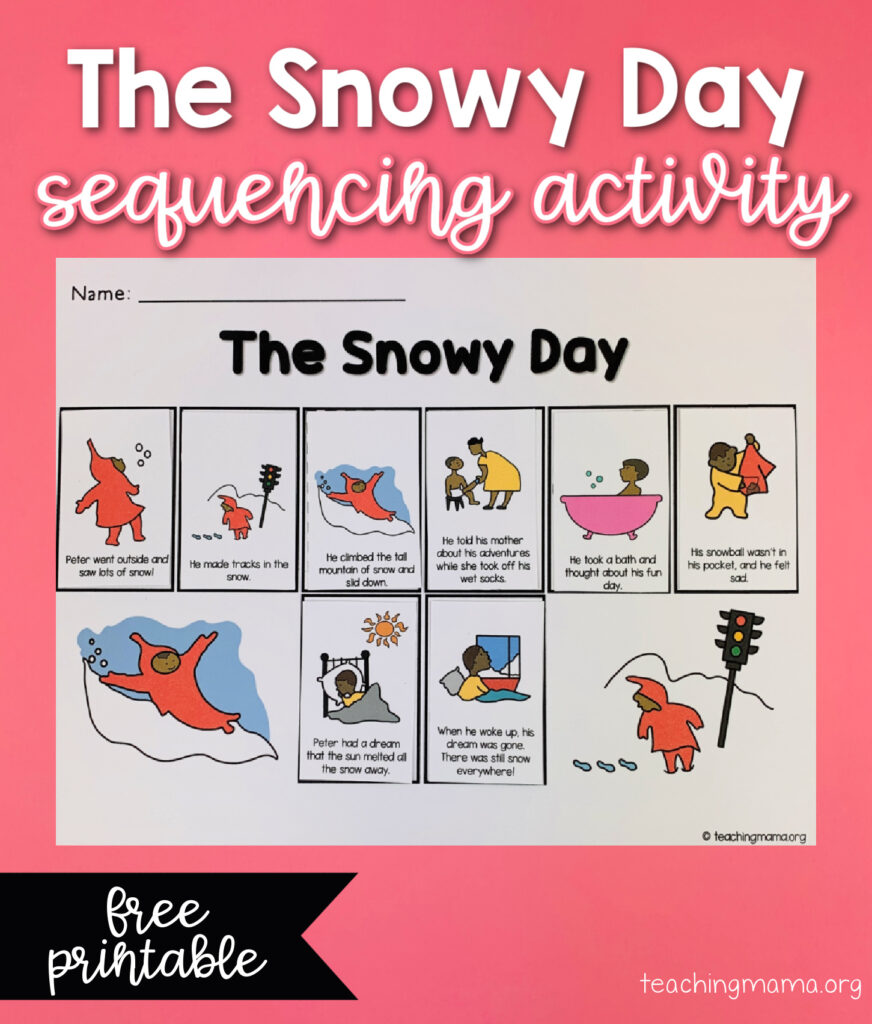 One reading comprehension skill that is important to work on with young children is to sequence the events in a story. Sequencing is simply putting events, ideas, and objects in a logical order. It involves understanding the order in which something occurs. For this activity, students will put 8 sequence cards in order that match the order of the story.
After reading The Snowy Day, by Ezra Jack Keat, discuss the sequence of events with your students. I recommend having the kids practice retelling the story to you or their neighbors. Then have them complete this printable individually, with a partner, or in a small group. Reference the book if they need to recall the order of events.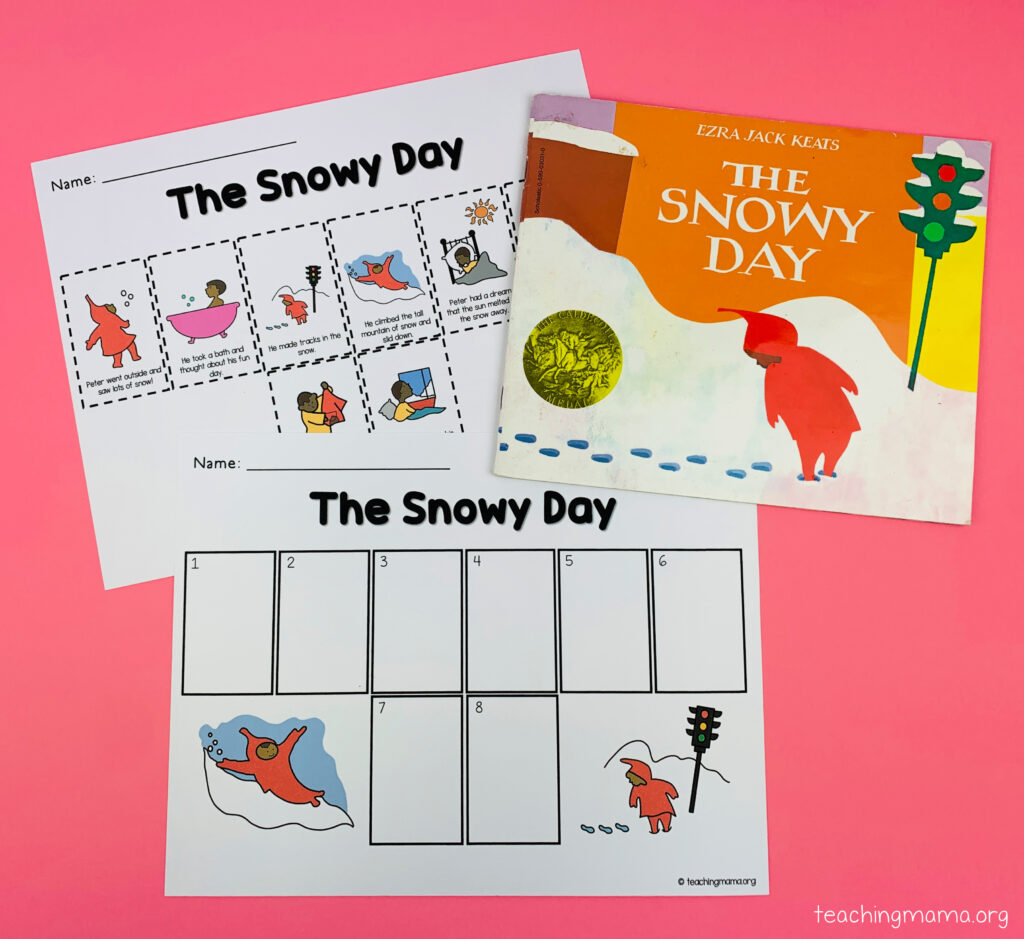 If you don't have the book, you can check out this YouTube video with a read aloud of this book.
The Snowy Day Sequence Cards
The Snowy Day is one of the classic books that preschool and kindergarten teachers LOVE! The order of the cards that I created are the following:
1. Peter went outside and saw lots of snow!
2. He made tracks in the snow.
3. He climbed the tall mountain of snow and slid down.
4. He told his mother all about his adventures while she took off his wet socks.
5. He took a bath and thought about his fun day.
6. His snowball wasn't in his pocket, and he felt sad.
7. Peter had a dream that the sun melted all the snow away.
8. When he woke up, his dream was gone. There was still snow everywhere!
The Snowy Day Printable
This printable is available in color and black & white.
The first step is for students to cut out the picture cards. This is a great way to get in some fine motor and scissor skills practice!
Then, discuss which order the cards go in.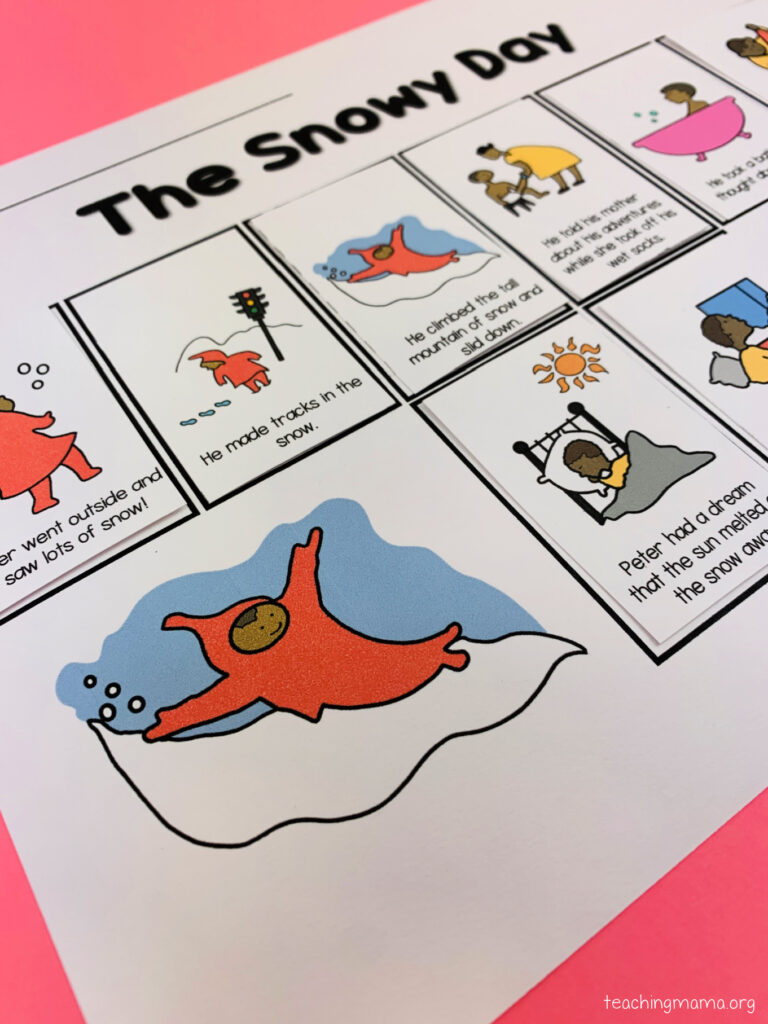 Finally, glue the picture cards to the page with numbered boxes.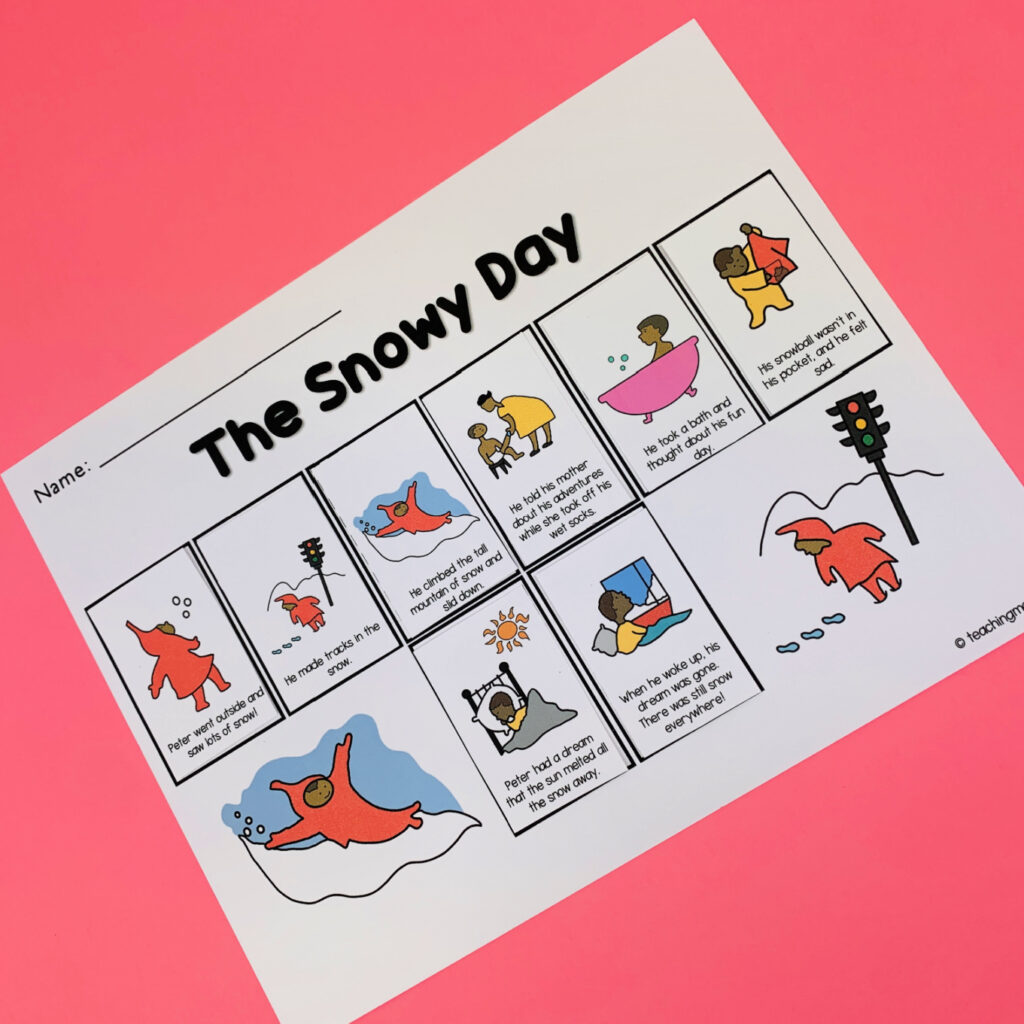 You could choose to do this activity in reading groups or whole class lessons. This resource is designed to help kids with remembering story events and give children visuals to help with sequencing a story.
If you'd like to download the printables I used in this blog post, just click on the button below!

Happy reading!