Q-Tip Snowflakes – STEM Activity
Happy winter! It's freezing where we live. As I write this blog post, my two youngest boys are outside shoveling the sidewalk!
Although having a lot of snow in the winter can be a lot of work, I've always thought snowflakes are pretty amazing. Just learning about the life cycle of snow is really fascinating.
Today I'm sharing a fun STEM activity that involves Q-tips. You can arrange them to make some really neat snowflakes!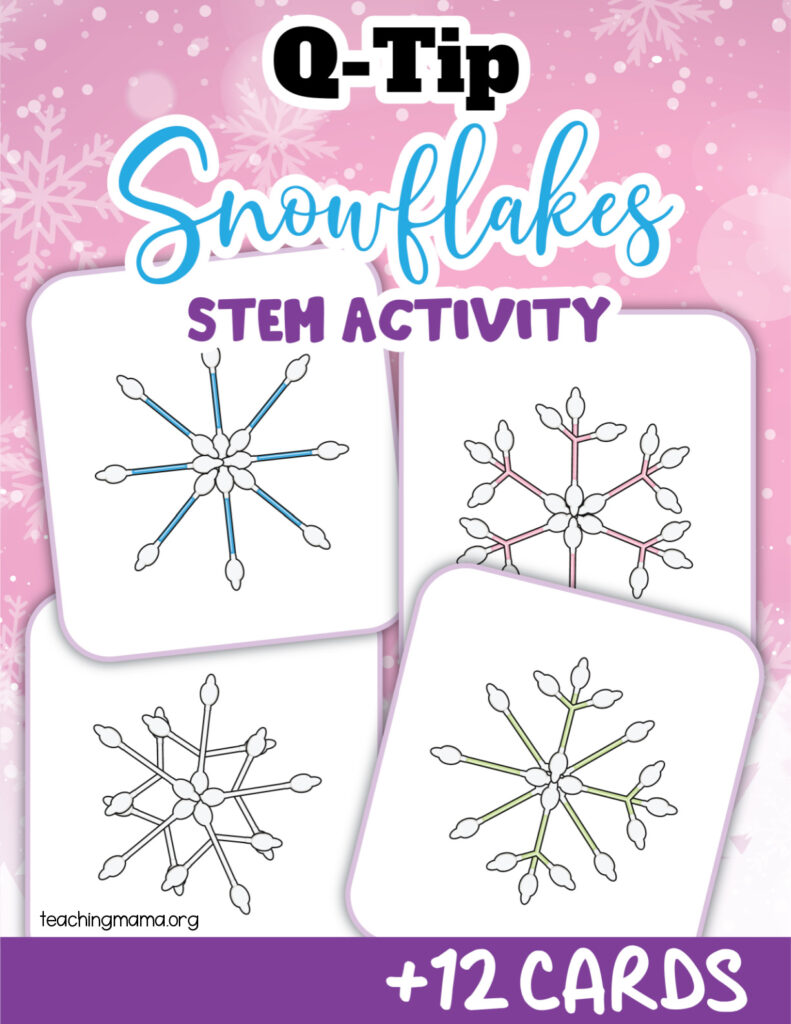 For this activity, you'll need the following:
Snowflake STEM cards (download at the bottom of this post)
Q-tips
Glue & Paper (optional)
There are 16 STEM challenges in this printable. Here's how to do the activity:
Give students one of the cards and some Q-tips.
Have them arrange the Q-tips to match the card. You may have to cut some Q-tips ahead of time or have the students do this part since some pieces are shorter.
If you'd like, you can glue the Q-tips onto paper to make the snowflakes. It may help them stay in place better.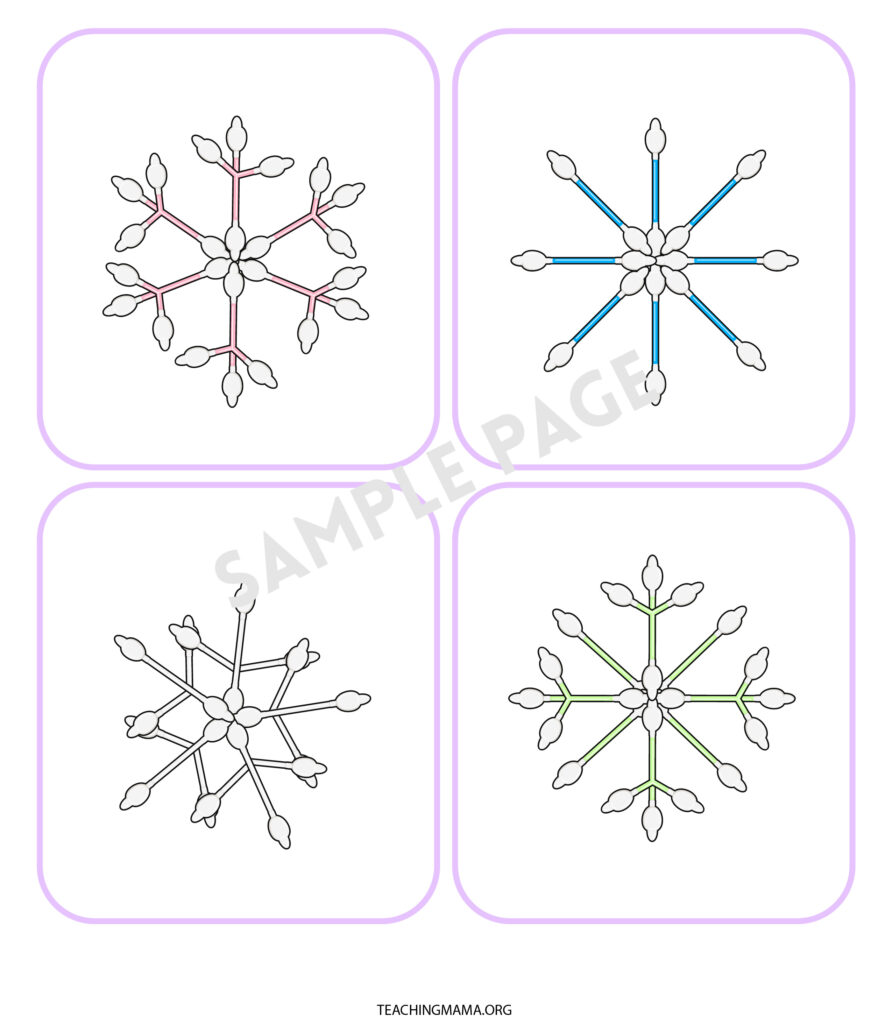 Snowflakes are hexagonal, which means they have six sides. However, some snowflakes have been found with a triangle center. You'll find that some of these cards are simple, like the following. These would be great for younger children.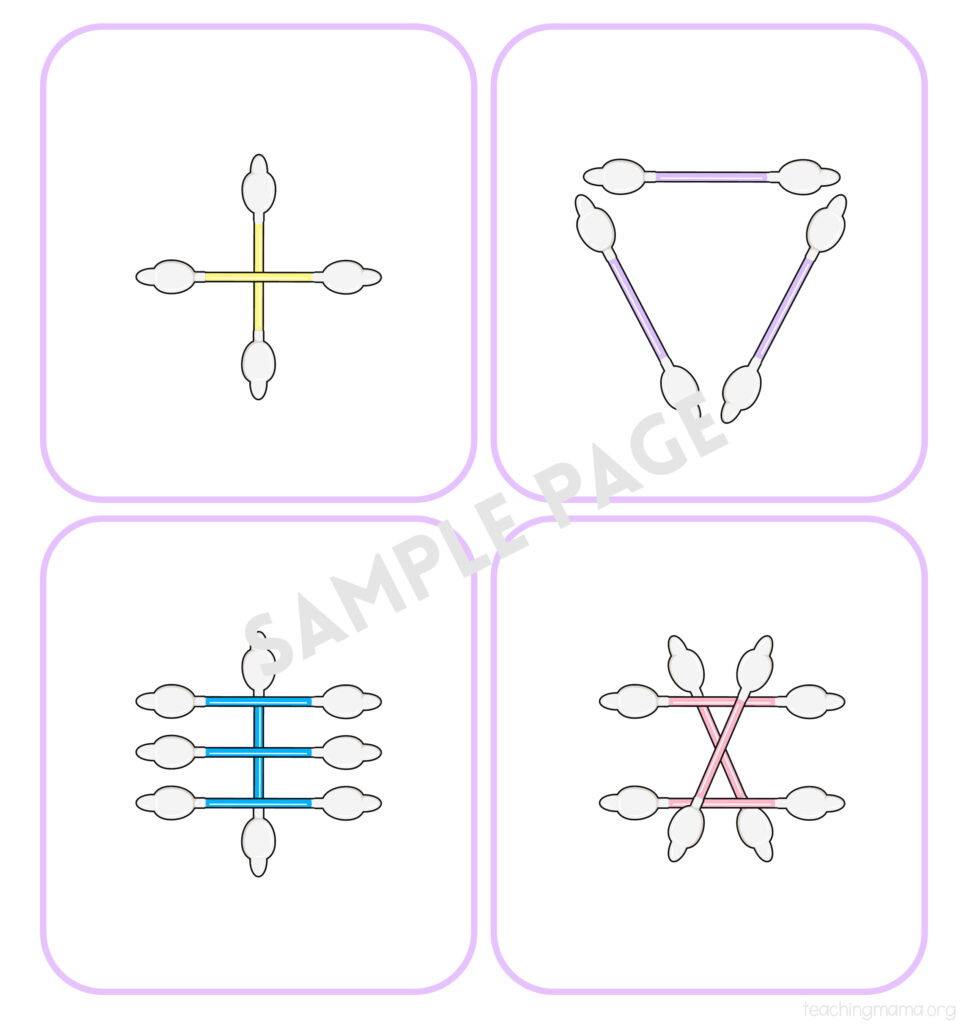 STEM activities are great for challenging young minds and working on problem-solving skills. This STEM activity focuses on engineering because students are building with Q-tips.
This activity would be great to use in a classroom center.
To download this free printable, just click the button below.