Snowflakes with Toothpicks and Marshmallows
Looking for a STEM activity for winter? Try this fun challenge of making snowflakes with toothpicks and marshmallows!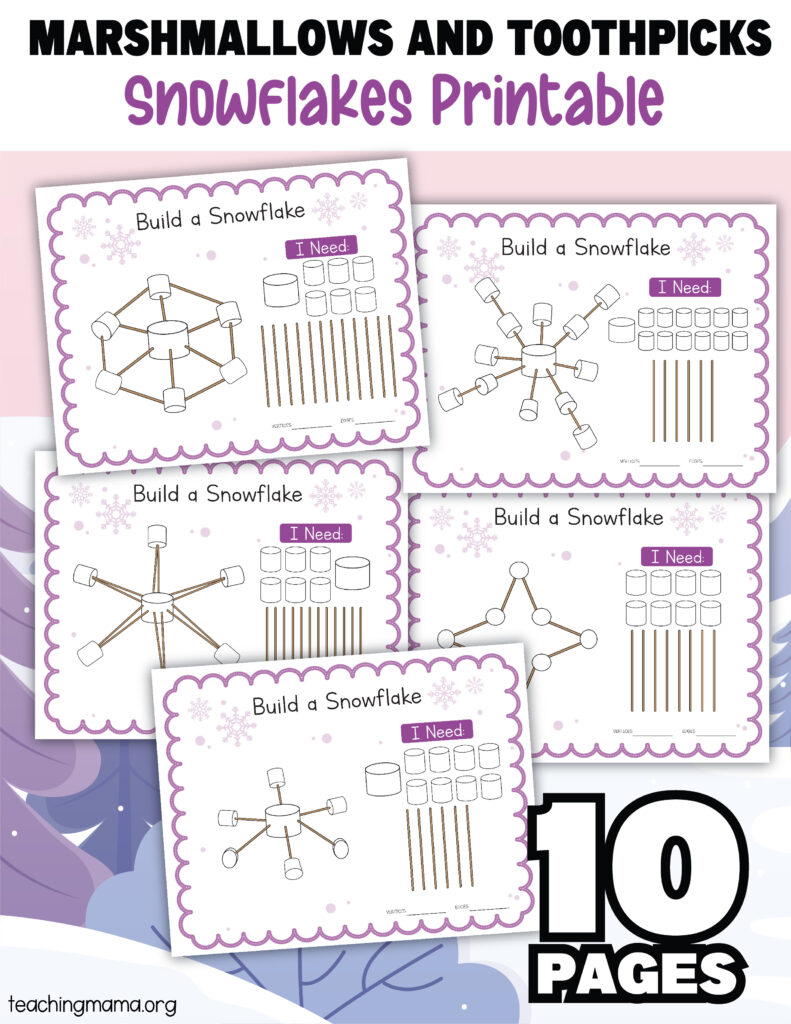 This activity is great for following directions, engineering skills, and talking about shapes.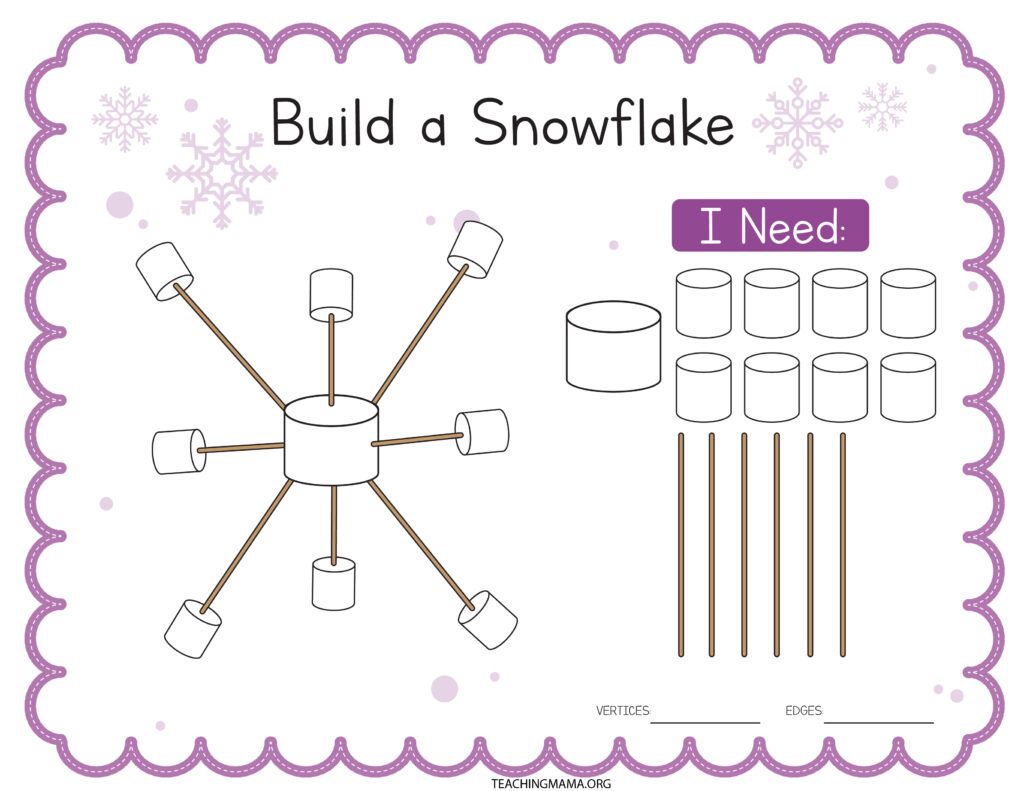 Some of the snowflakes are easier than others. The printable starts with easier projects and progresses to more difficult ones.
Each page shows the students how many marshmallows and toothpicks they need. They can lay them on the page if that is helpful. Then, they use the picture to create the snowflake.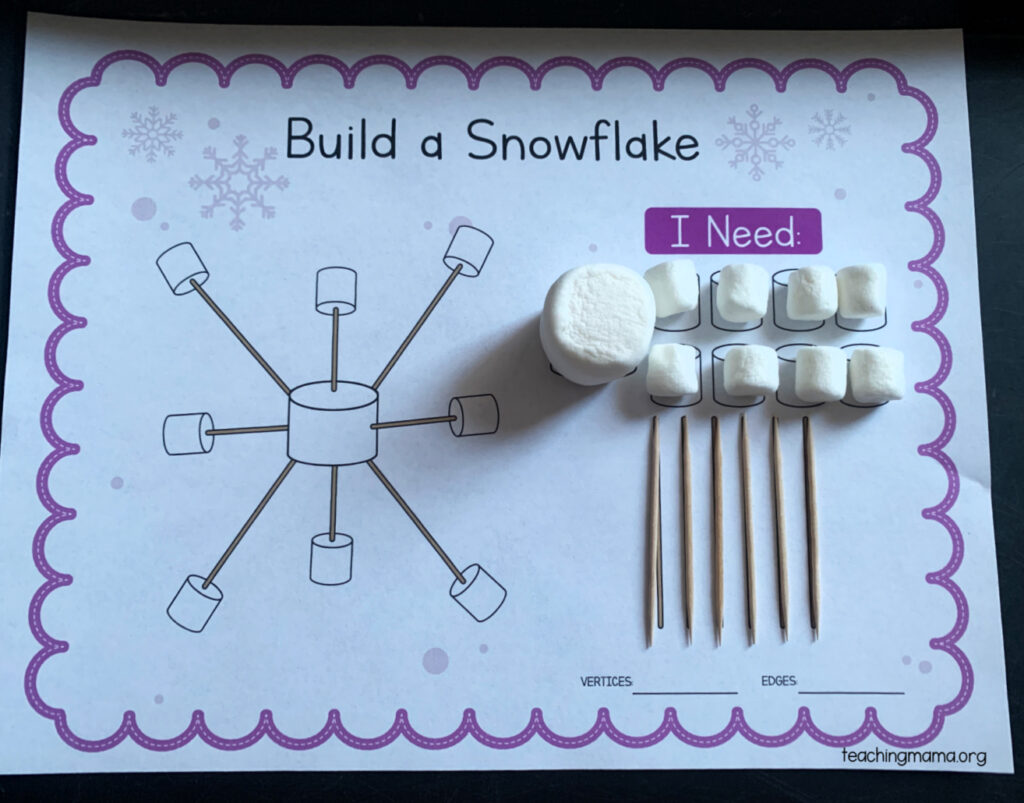 You'll notice in this example, you only need 6 toothpicks, but the picture shows 8. The shorter toothpicks on the picture mean you put it through the marshmallow and add mini marshmallows on both ends.
As I mentioned above, there are more difficult projects to complete. These would be great for those who love to build or older students (grades 2 and above.) You'll also see a section to write the number of vertices and edges each snowflake has. You can skip this with younger children, but this would be a great add-on for older kids!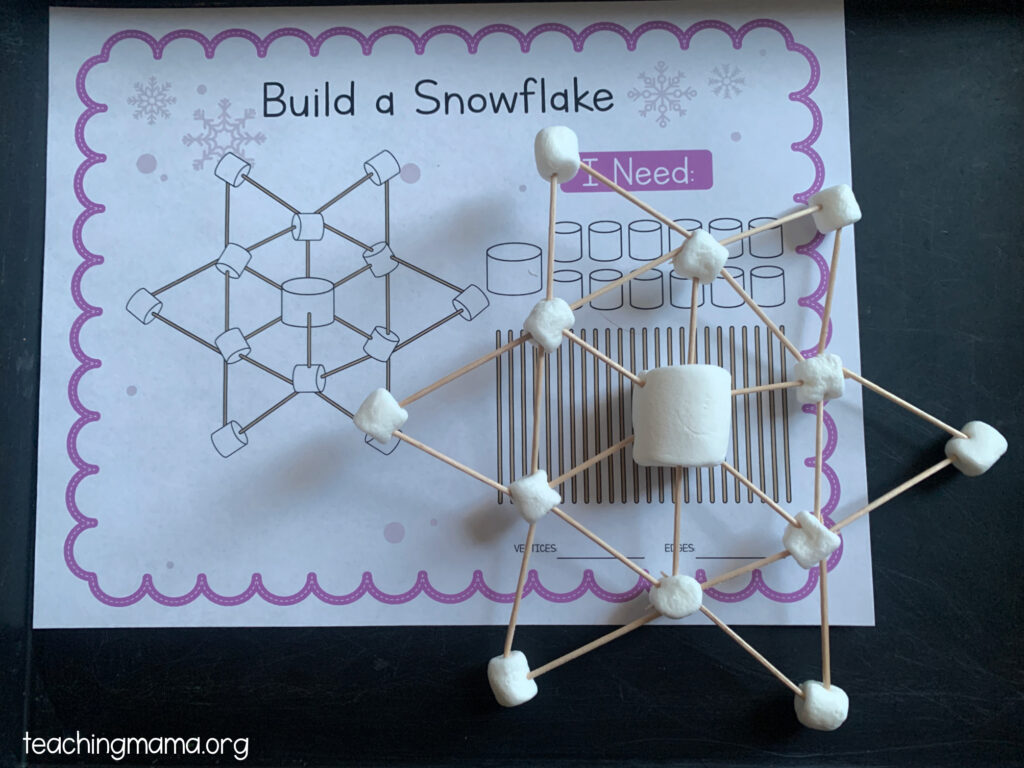 These really are very fun and are a great challenge for students. This could be used as a whole class activity, within small groups, or even at a STEM center. Just make sure students are careful with the toothpicks.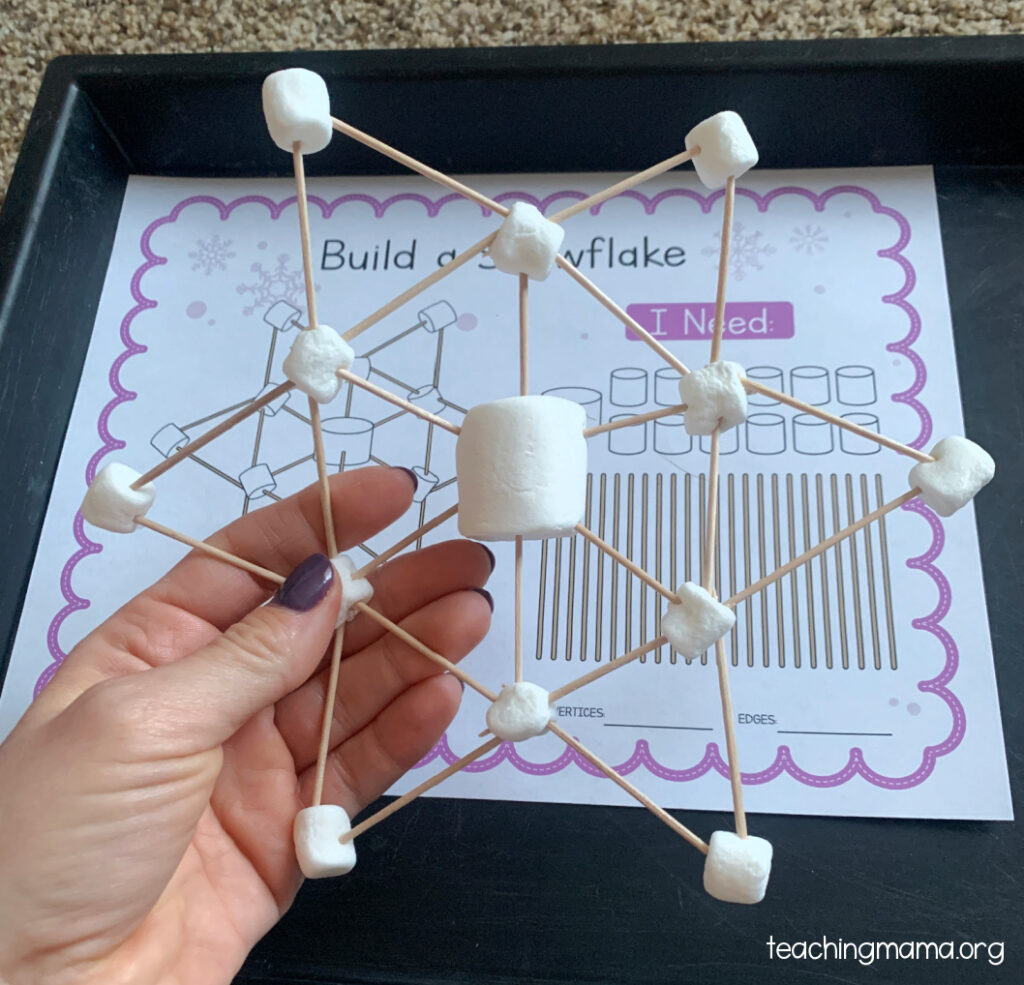 If you'd like to download this free printable, click the button below. Have fun!