Homemade Snow Paint Recipe
Do you have snow where you live? We normally get a lot of snow in Iowa, but this year we haven't. It is not very fun for the kids to have a cold, brown winter! However, we just got some snow last week and we've been so excited about playing in the snow! Sometimes it's too cold to go outside, so we bring the snow indoors to play with. Today I'm sharing with you our homemade snow paint recipe. It's super simple to make and kids love it!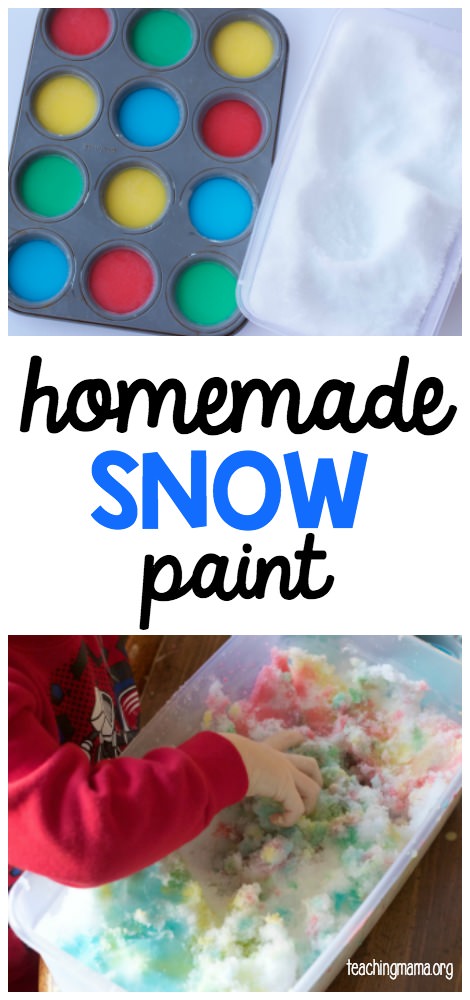 Here's what you need to make snow paint:
cornstarch
cup water
food coloring
muffin tin
Mix 1/2 cup cornstarch with 1/2 cup water in a bowl. Add in food coloring. Pour the liquid into cups in the muffin tin. Repeat the recipe to make more colors.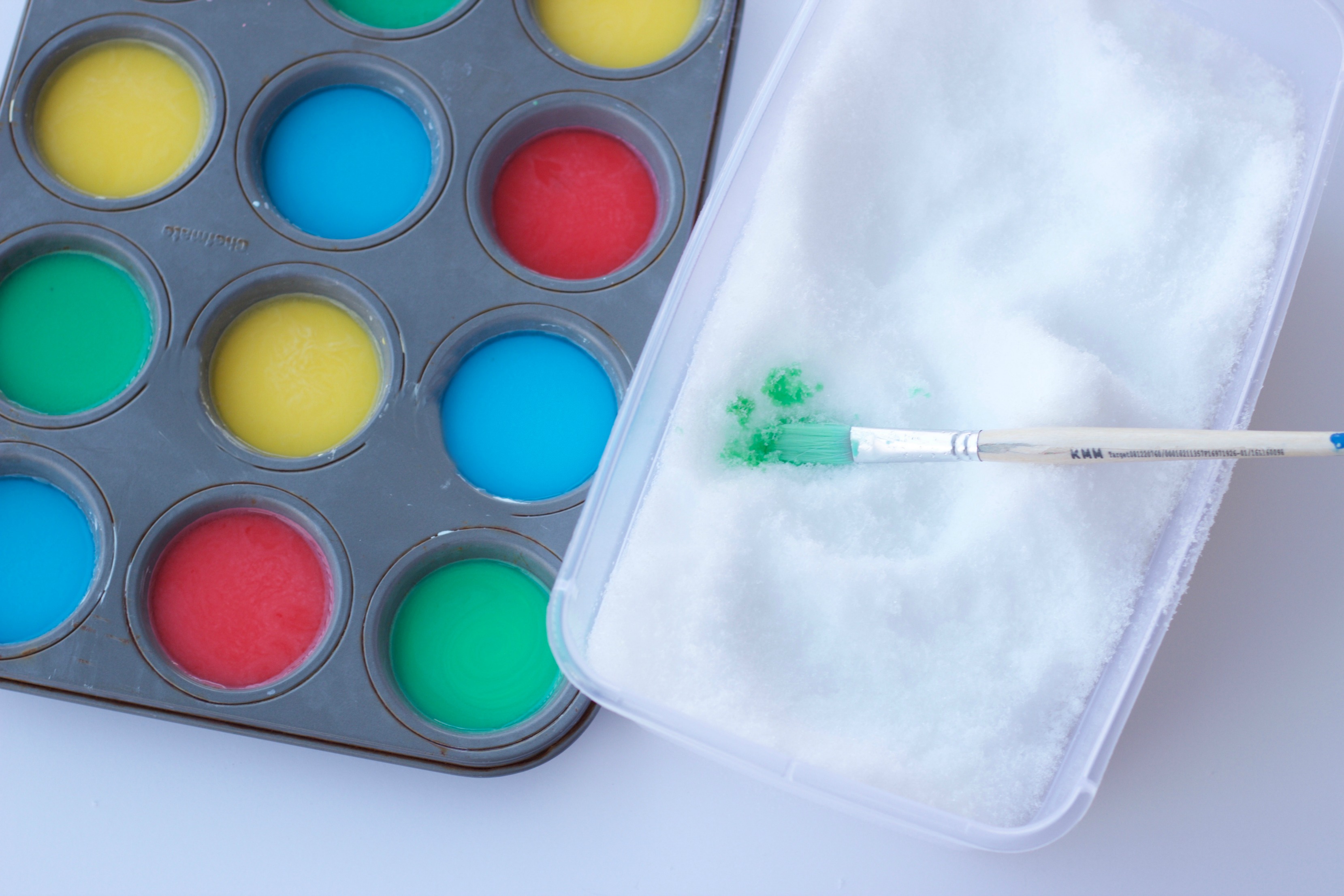 Then have your child dip a paintbrush into the colors and paint the snow! I like using cornstarch for this activity because it makes the liquid heavier so the colors sink into the snow more.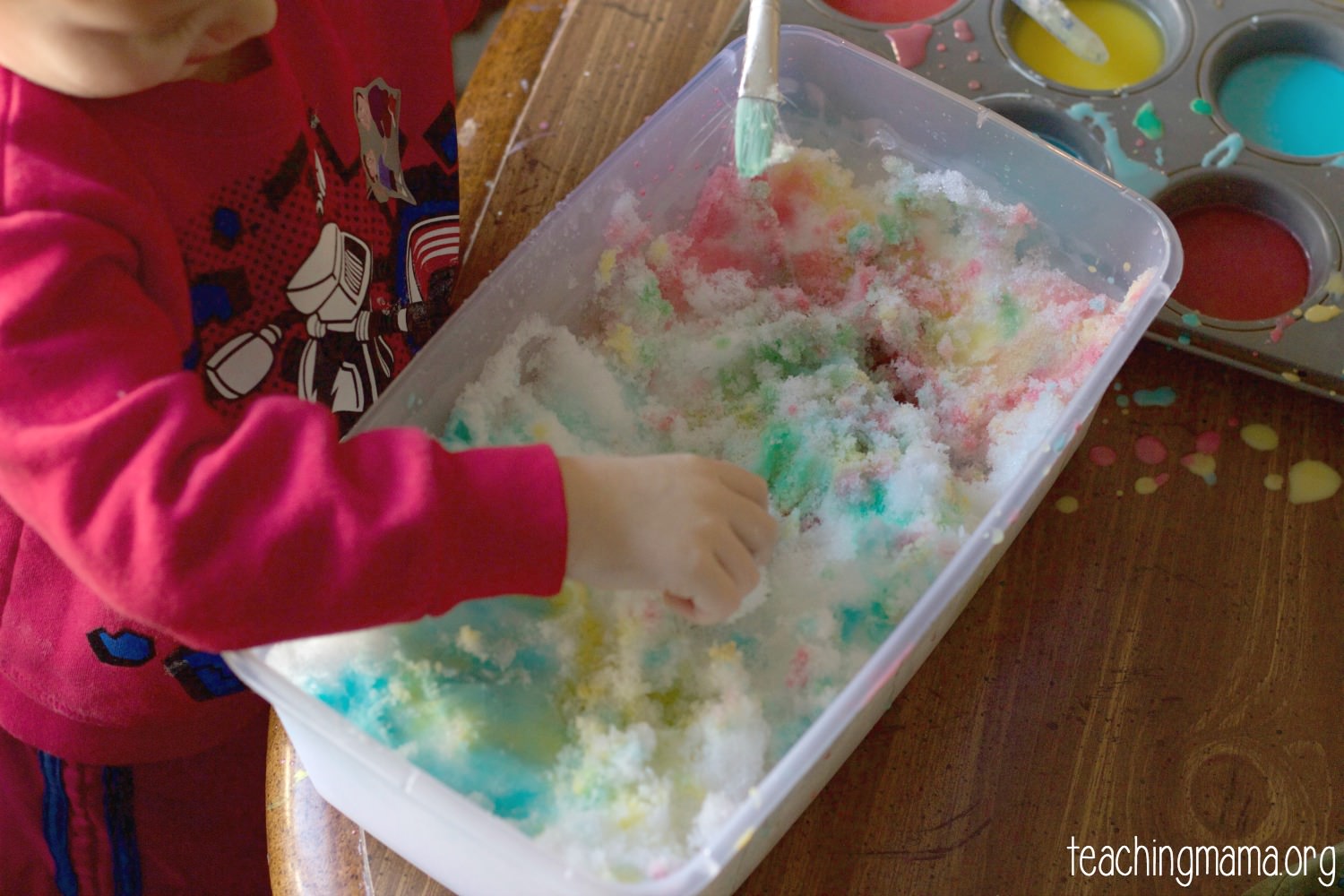 You can also try using a dropper to squeeze the liquid onto the snow. Both ways are fun!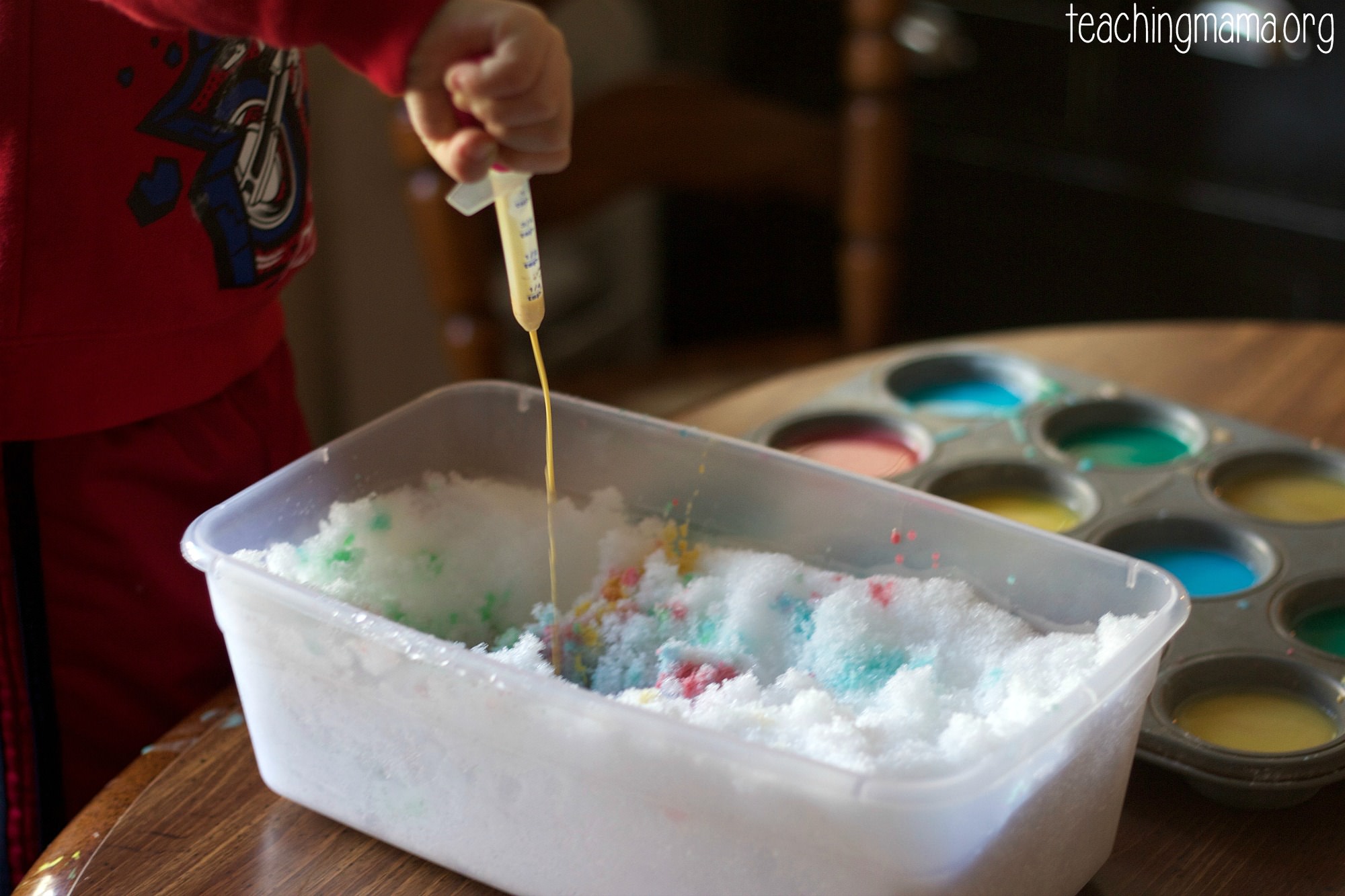 And of course, you can use your hands to play!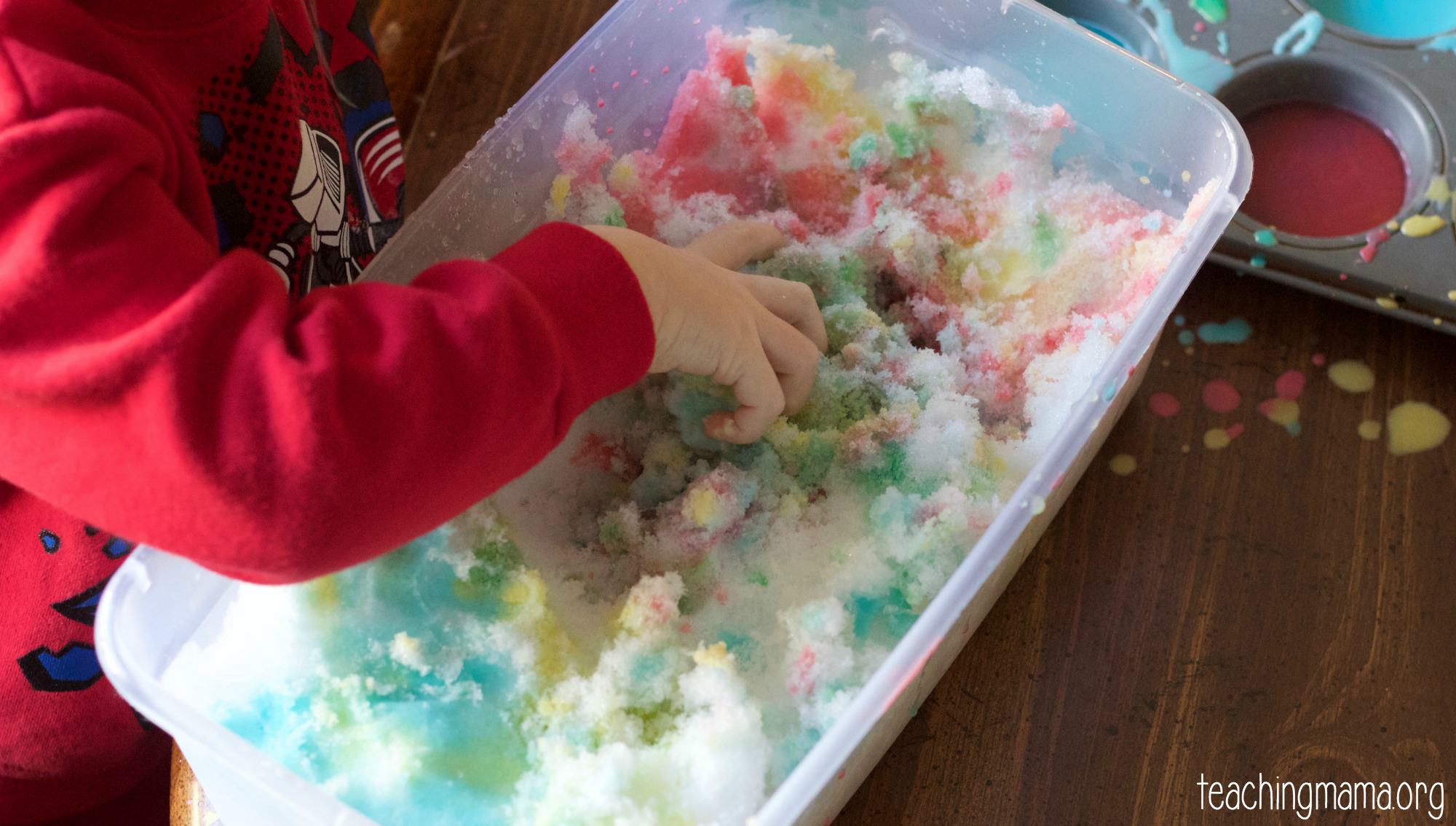 Let me know if you try this recipe for play!