Today I'm sharing an easy activity for teaching colors. I was noticing the other day that my youngest (22 months) kept calling everything green. I know he's still young, but I thought I would just try an activity to introduce him to some colors.
For this activity, I used a plastic tray (from The Dollar Tree), pom poms, 4 colored balls, paint swatches (from Menards). I taped the paint swatches down to each section. I knew my toddler would grab them and try to move them, so I was just being proactive. 🙂
I tried the game out with my oldest (3.5 yrs. old) first. It was easy for him, but was still a good practice for sorting. He ended up counting a lot of the pom poms while sorting, too!
For my youngest, I gave him 4 colored balls. We talked about their color names. Then, one at a time, I had him find the matching color swatch. Since this was new to him, it took a little while for him to catch on. But he did!! He now knows 4 colors and doesn't call everything green!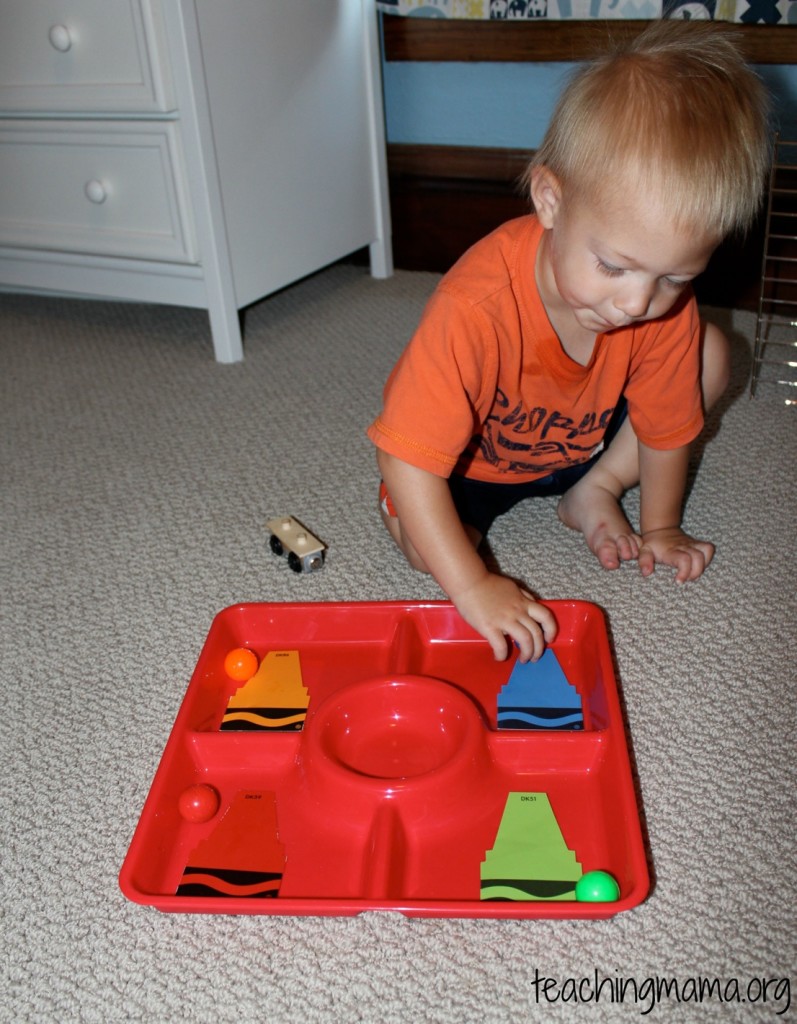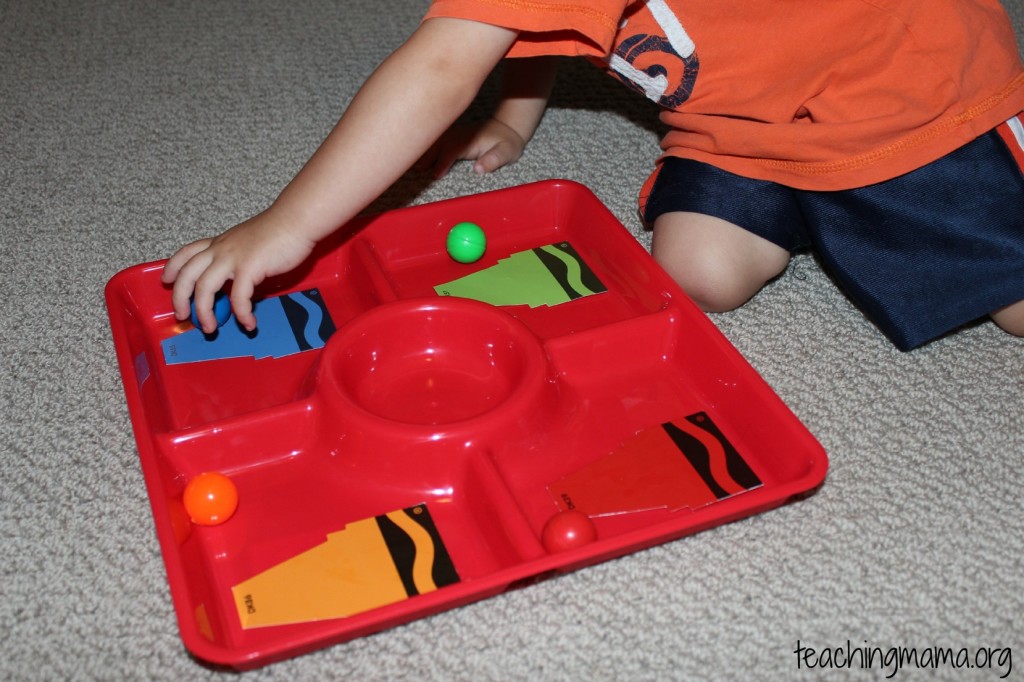 Now here's the cute part…I left this game on his dresser in his room. After he got up from his nap he kept saying "this" and pointing in the direction of his dresser. I finally figured out that he wanted to play the game again! To my delight, he remembered ALL the colors right away! He seemed pretty confident with the colored balls, so I tried the pom poms. He did so awesome! I gave him one at a time and he sorted over twenty of them! I just love watching kids learn! I loved it as a 4th grade teacher and I love it even more as a mom. Happy day to you all!