Awesome Lego Creations – Book Review
Disclosure: I was given a copy of this book for free in exchange for an honest review. All opinions expressed are 100% mine. This post contains affiliate links.
Do you have a Lego-obsessed child like I do?! My middle son is 5 and he absolutely LOVES building with Lego bricks. In fact, we've nicknamed him our little builder because he is constantly creating new ideas. When my friend Sarah told me about her new book, Awesome LEGO Creations with Bricks You Already Have, I knew it would be perfect for my son!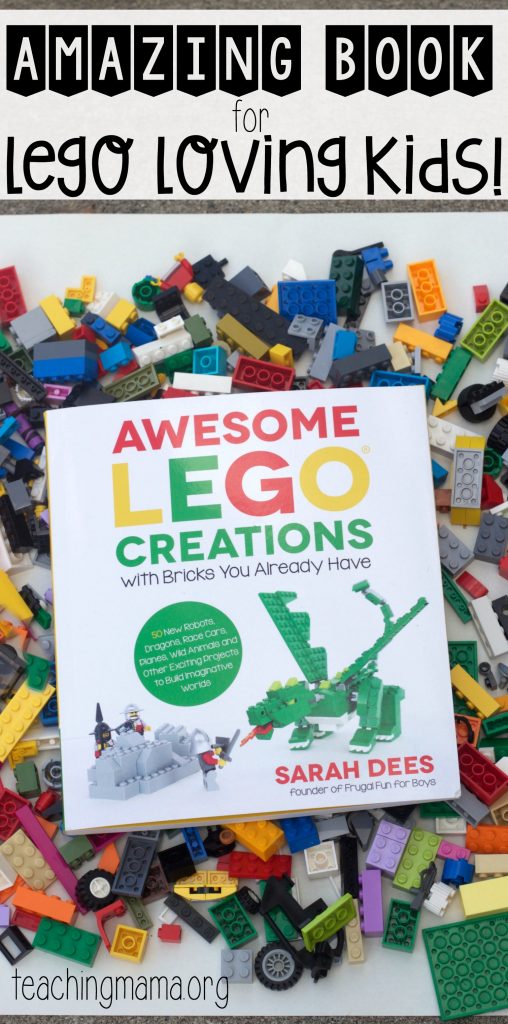 The number one reason why I love this book is because you create projects with Lego bricks
you already have at home
! How many times have you received a Lego kit and created it one time before losing the instructions and never able to make it again?! Maybe it's just me, but we have a hard time keeping track of all the pieces in the kits. They usually end up in our big buckets of Lego pieces. This book is amazing for helping parents and children create Lego projects without that frustration.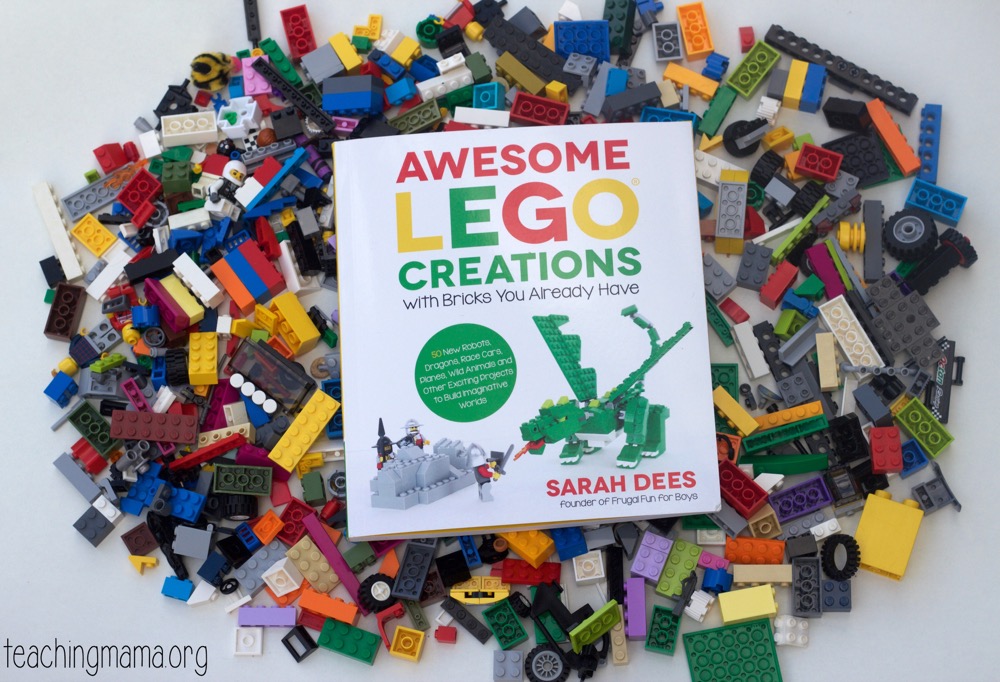 Here's what this book includes:
Introduction with HOW to use this book
Explanation of all the bricks (which I thought was smart!)
50 fun projects focused on robots, dragons, race cars, planes, wild animals, games, and more!
All of the pictures are fabulous and the directions are simple and easy to understand. (Can I get an Amen?!) Here's a sample page from the book:
This book contains a lot of awesome Lego creation ideas, which vary in level of difficulty. It's also great for inspiring new ideas. For example, my son found instructions to build a race car. He started with the directions, and then was inspired to create something else. And that's ok! I want him to use his creativity to make what he wanted.
I love that this book has neat ideas that I would never think of creating with Lego bricks. Check out this sweet foosball table idea. Genius!
This book is an amazing book for children who love Lego or love to build. I think this would make a great gift, too. You can get your copy of this on Amazon here for a great price! Hope you're little builder will enjoy this book as much as mine does!