Here's a printable booklet for a cute little rhyme I created called Ten on the Fence. It's about ten pumpkins sitting on a fence and how the little ones asks them to roll over. Eventually they all fall off until the little one calls them back.
This booklet is a rhyme and a great sight word reader booklet for a beginning reader. It is similar to the "Ten in the Bed" song.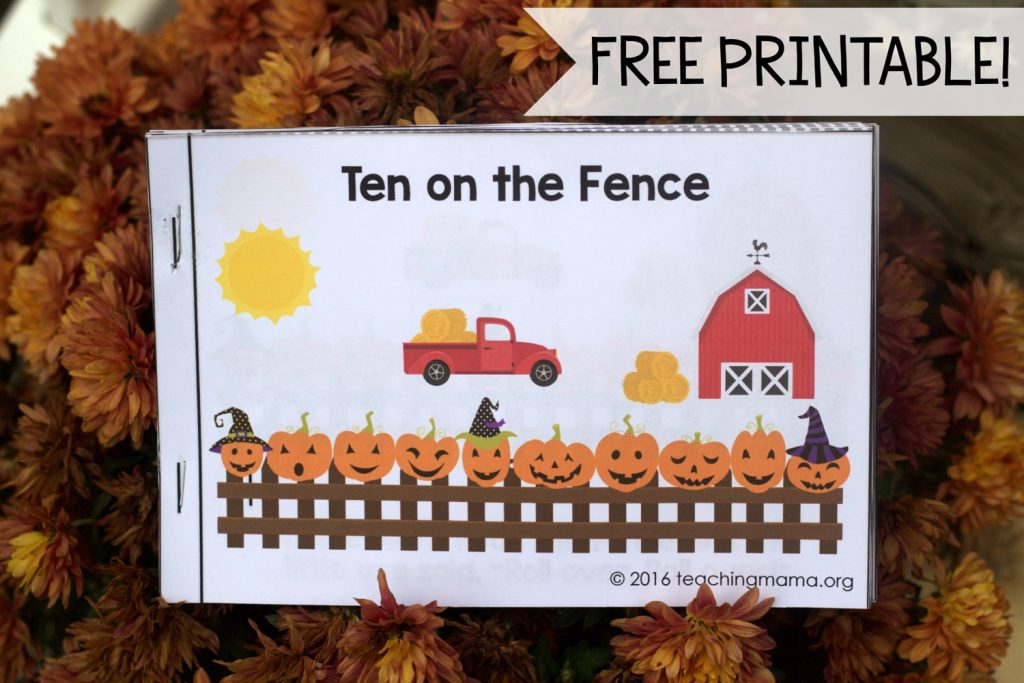 Here are some sample pages from the book…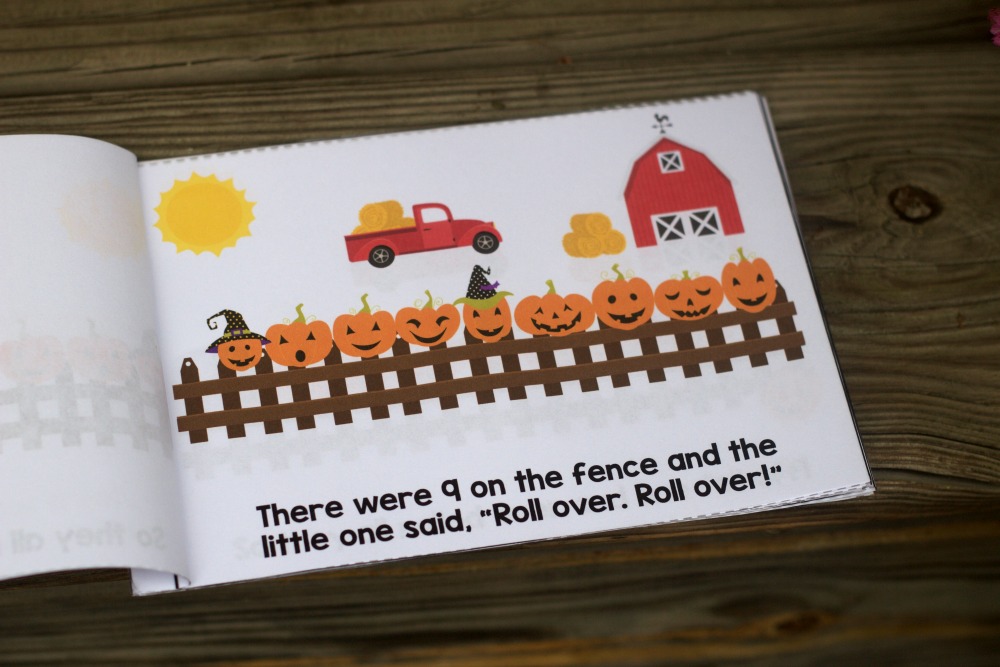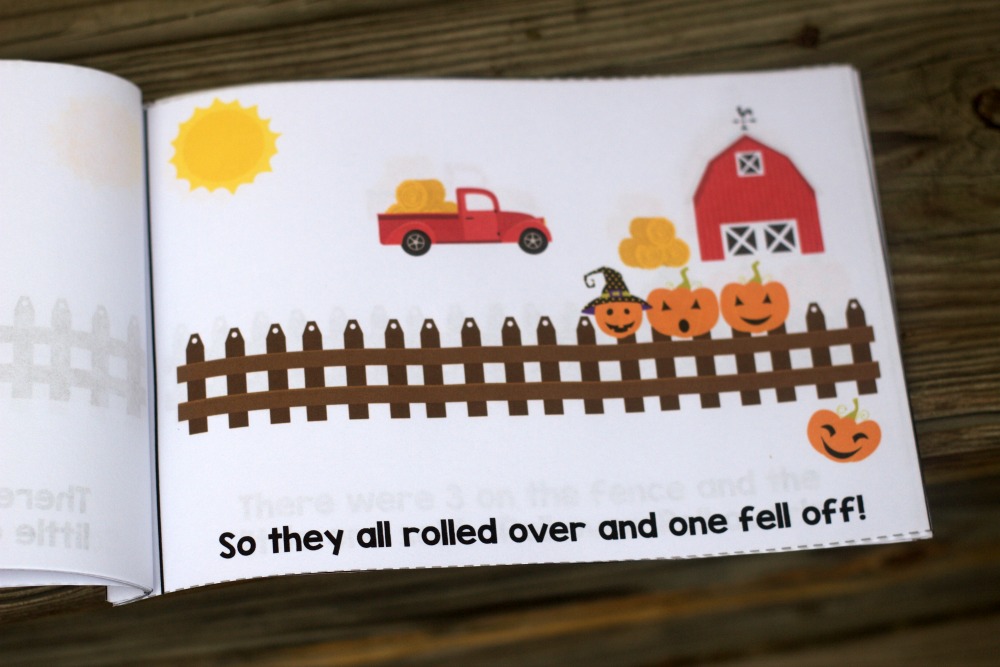 And here's the end…
You can use this with your preschoolers and kindergarteners in a group setting or children can read it individually. If you've been using my free sight word readers with your kids, you'll see that this printable is similar to them.
Download the booklet here —> Ten on the Fence
After you download it, print this on paper pages 2-12. (Page 1 is my Terms of Use.) Then cut out the pages and staple on the sides. Make sure to look at the page numbers so the pages stay in order.
Happy Reading!