The House Fly Game — Free Printable Game for Preschoolers
Today I am excited to share with you a fun game I created to teach my little ones all about flies. Since flies are the theme of the week, I wanted to come up with a unique and fun way to teach them about flies. My preschooler loves games, so I decided to make a simple game for him to play and learn at the same time! Here is a peak at The House Fly Game…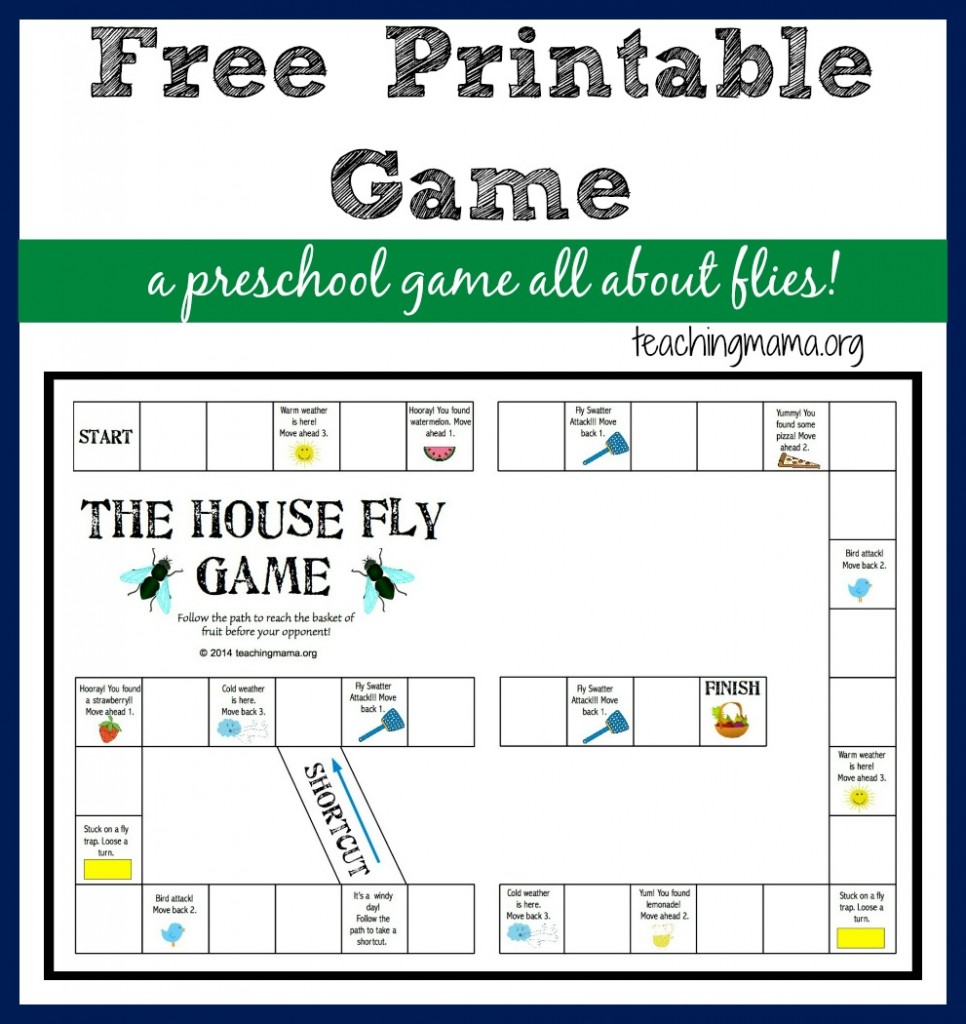 For this game, you just need the game board (which you can download at the end of this post), dice, and little flies for players. To make the flies, I cut out small wings out of a plastic cup. Then I used a hot glue gun to glue it to a gem. I like using these for players because they are small to fit in the spaces and have weight to stay in place. You can use whatever works best for you!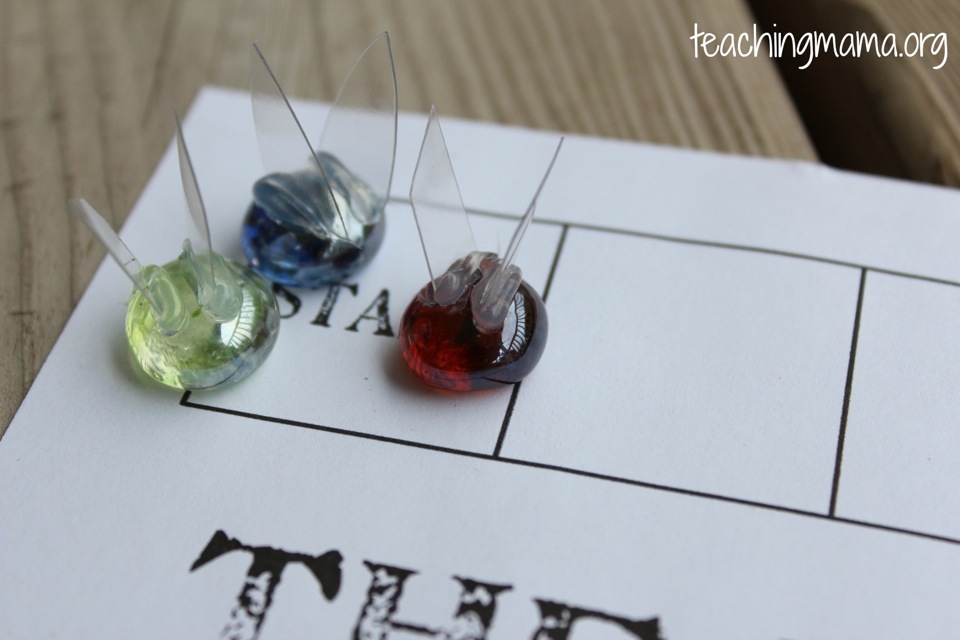 To play this game, just roll the dice and move the number of spaces that you roll. Some spaces have directions, such as move forward, backward, or lose a turn. The person who reaches the fruit basket first is the winner! We played that you had to roll the exact number of spaces to reach the finish.
My boys loved the game! My toddler played the first round and won…but then he lost interest. My preschooler kept wanting to play the game over and over again.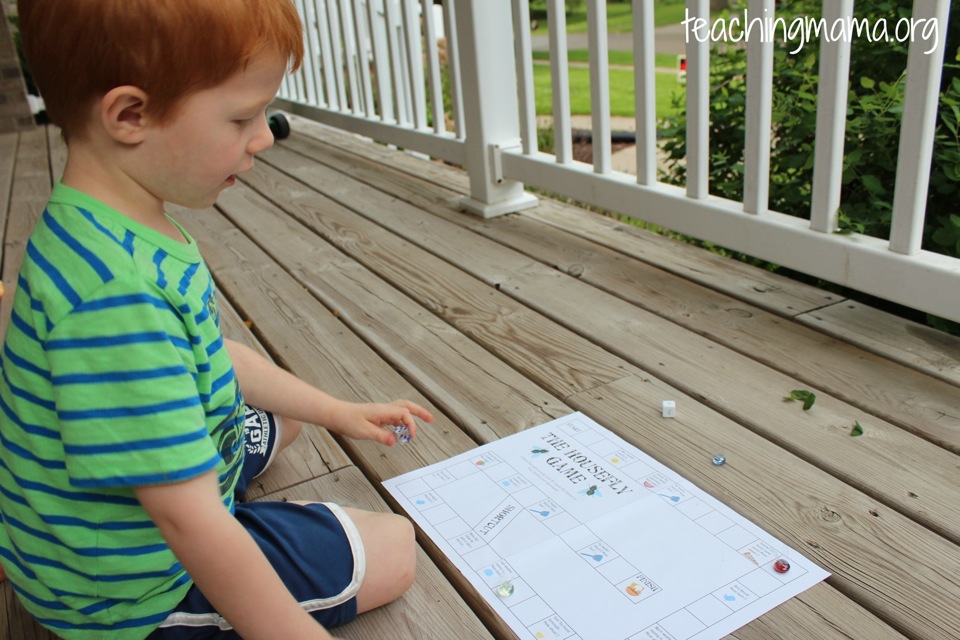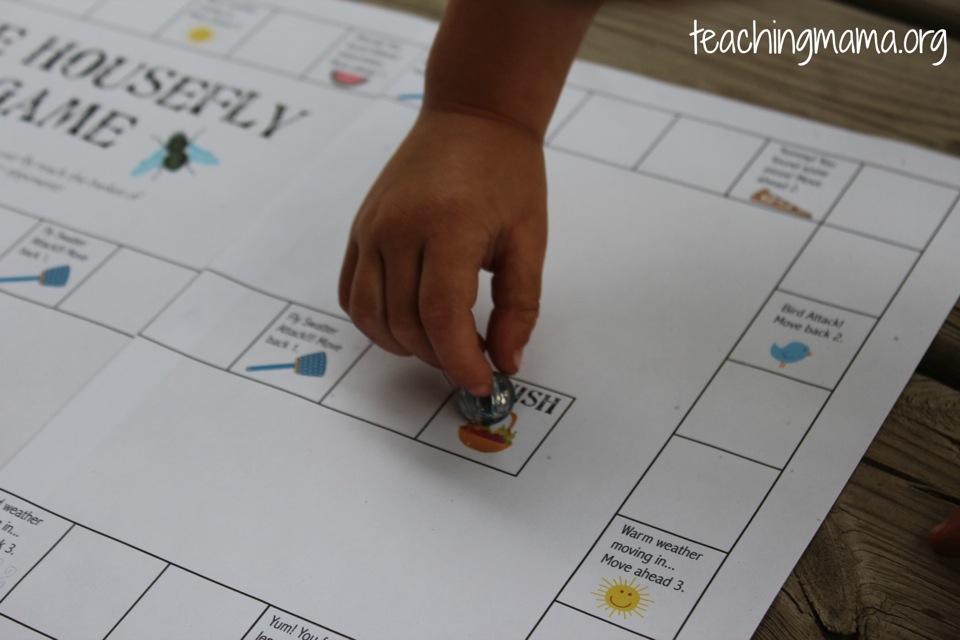 I like using a dice for this game because it practices counting or subitizing (which means instantly seeing how many).
To download the game, click here —> House Fly Game
Once you download the game, just print it on cardstock paper and laminate it, if you can. Since the game is on 2 papers, you will need to fold one of the papers, match up the squares, and tape the game board together.
I also wrote a fact sheet about flies that you can download here —> Facts About Flies
Have fun playing the game!