10 Tips for the New Home Preschool Mom
It's Back-to-School season and I know that it may put some of you in panic mode. If this is your first year of teaching home preschool, then I hope this post will be encouraging to you!! I've taught preschool at home to my two older boys for 4 years and I just love this age so much! Here are my 10 tips.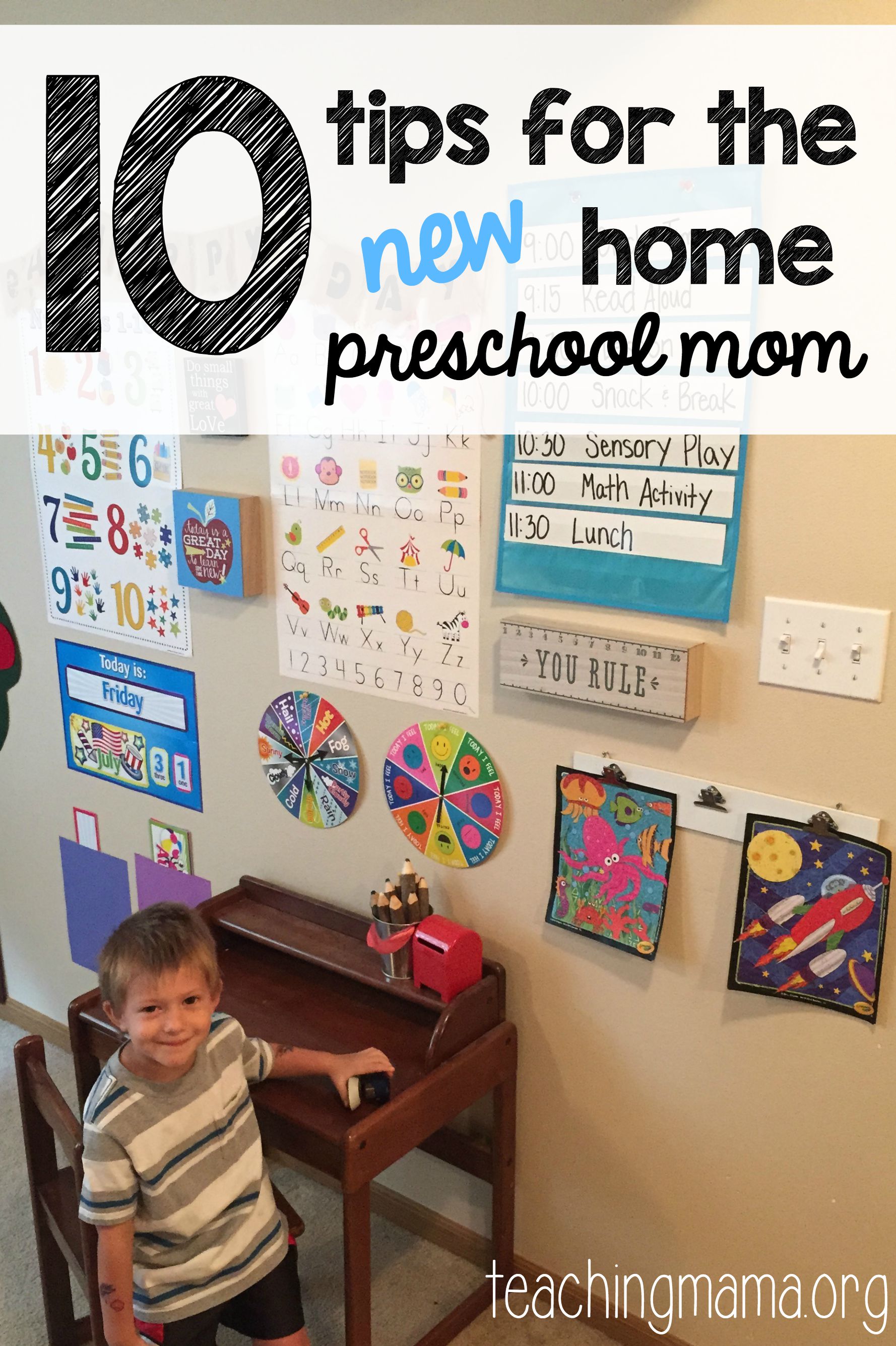 1. Set a Schedule
I recommend setting up a schedule for the day. It doesn't need to be a rigid schedule, but some sort of routine so your preschool will know how the day will go. Here's what our schedule will be this year:
9:00 – Circle Time (weather, songs, calendar)
9:15 – Read Aloud
9:30 – Literacy Activity
10:00 – Snack & Break
10:30 – Sensory Play
11:00 – Math Activity
11:30 – Lunch and Play Time
1:00 – Quiet Rest Time
And the rest of the day is not very structured and there's lots of play time!
2. Have LOTS of Play Time
Preschoolers need lots of play time. Learning through play is an awesome way to teach preschoolers.
3. Do Hands-On Activities
I'm a big advocate for hands-on learning activities. Preschoolers don't need worksheets, they need hands-on learning tasks. They learn best this way!
4. Read, Read, Read!
If you only remember one tip, this is it. READ all the time to your preschooler. Read stories, kid magazines, informational book, and whatever interests your child.
5. Sing & Make Music
I haven't met a preschooler that doesn't like music. Sing lots of songs when you're starting the preschool day, transitioning to new activities, celebrating holidays, or really any time!
6. Follow Their Interests
This is the beauty of homeschooling. You can take time to follow your child's interests. If they are curious about frogs, then take time to read books about them, make a sensory bin, do crafts, and take a field trip to the pet shop to observe frogs. They will love learning when you follow their interests.
7. Learn From Other Moms
There's no need to re-invent the wheel. Learn tips and tricks from other preschool moms. I'd love for you to join my preschool moms facebook group to connect with other homeschool moms!
8. Have a Set Area
If possible, try to have a certain area for preschool. We have an office room that we use for our preschool time.
9. Try Homeschool Co-ops
Check into your local homeschool co-op to see if there are opportunities to meet and learn with other homeschool families.
10. Don't Worry!
Don't sweat about all the little details about home preschool. I don't believe you can really mess up preschool. As long as you're reading, playing, and doing hands-on learning activities you will be good!
Have a wonderful first year of homeschooling!
If you're looking for tools to effectively teach preschool at home, check out my curriculum, Home Preschool Made Easy. I even offer a course that teaches you everything you need to know about home preschool! Check it out here.