5 Important Reasons to Teach Handwriting
This is a sponsored conversation written by me on behalf of Bic. The opinions and text are all mine.
Would you agree with me that teaching handwriting is important? In this era of technology and electronics, it's easy to focus on typing and let handwriting slide. When I was a 4th grade teacher, I taught my students cursive handwriting. There was debate about the importance of teaching cursive handwriting at that time. I took the stance that it is important to at least know how to read it and sign your name.
Now let's go back about 5 years to Preschool and Kindergarten, when print handwriting is being taught. It is vital for kids to be strong in pre-writing skills before learning to write. Once they have good fine motor skills, teaching print handwriting should follow.
Today, I'm going to share with you 5 important reasons to teach handwriting.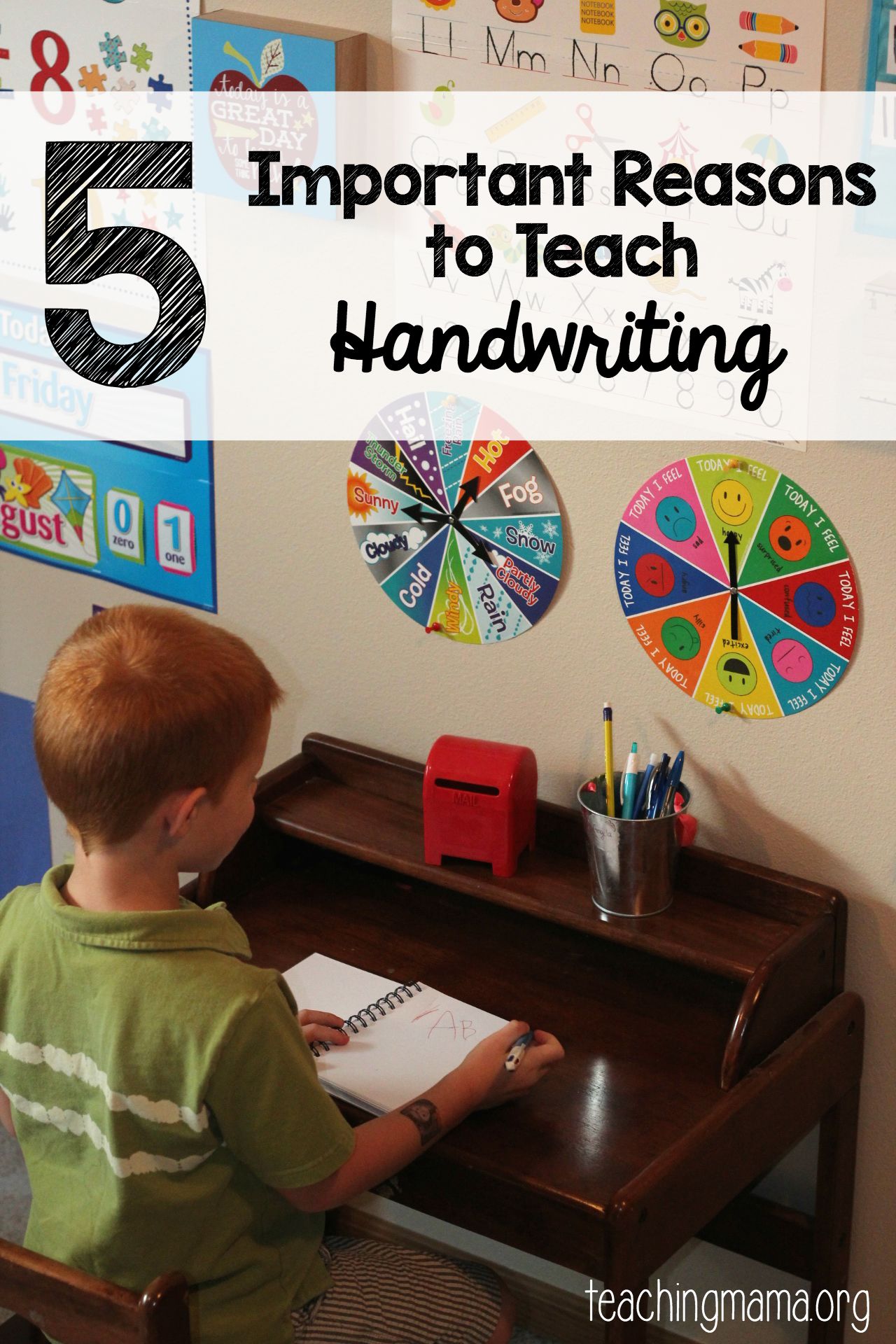 1. Fosters Creativity – Writing allows us to be imaginative and creative. Writing creative stories or jokes are so fun for kids! My Kindergartener can't write words on his own yet, but loves to write with me. He thinks it's so fun to draw a picture, come up with a joke, and then have me write the joke down. Modeling handwriting to children is important, too!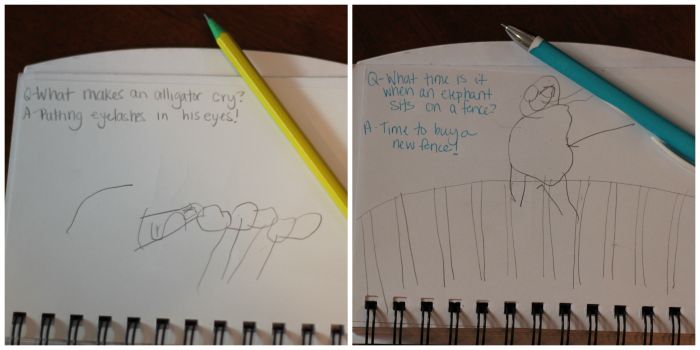 2. Enhances Critical Thinking Skills – When you write, you are using critical thinking skills. You gather information, analyze, observe, or reflect to create a piece of writing. Learning how to form your thoughts and write them down in sentences is a complex learning skill.
3. Builds Self-Confidence – A child who can write will have self-confidence. They can excel in school and express themselves through writing.
4. Creates Better Readers – Writing and reading go hand-in-hand. Practicing writing helps a child learn vocabulary words, sentence structure, spelling, and story structure, which all help in building a stronger reader.
5. Sets Children Up for Success – Not much more needs to be said. Learning handwriting at an early age helps children become more successful in school and life!
How do you encourage handwriting? My advice is to create a learning environment where writing is encouraged. For younger grades, have non-lined paper, dry-erase boards, and writing utensils available for young children to practice writing. Don't stress out about having getting your child to write stories by 1st grade. Instead, take it slowly and build upon the skills they already have. I encourage to teach handwriting at an early age, ONLY if the child's fine motor skills are strong and they have a good pencil grasp.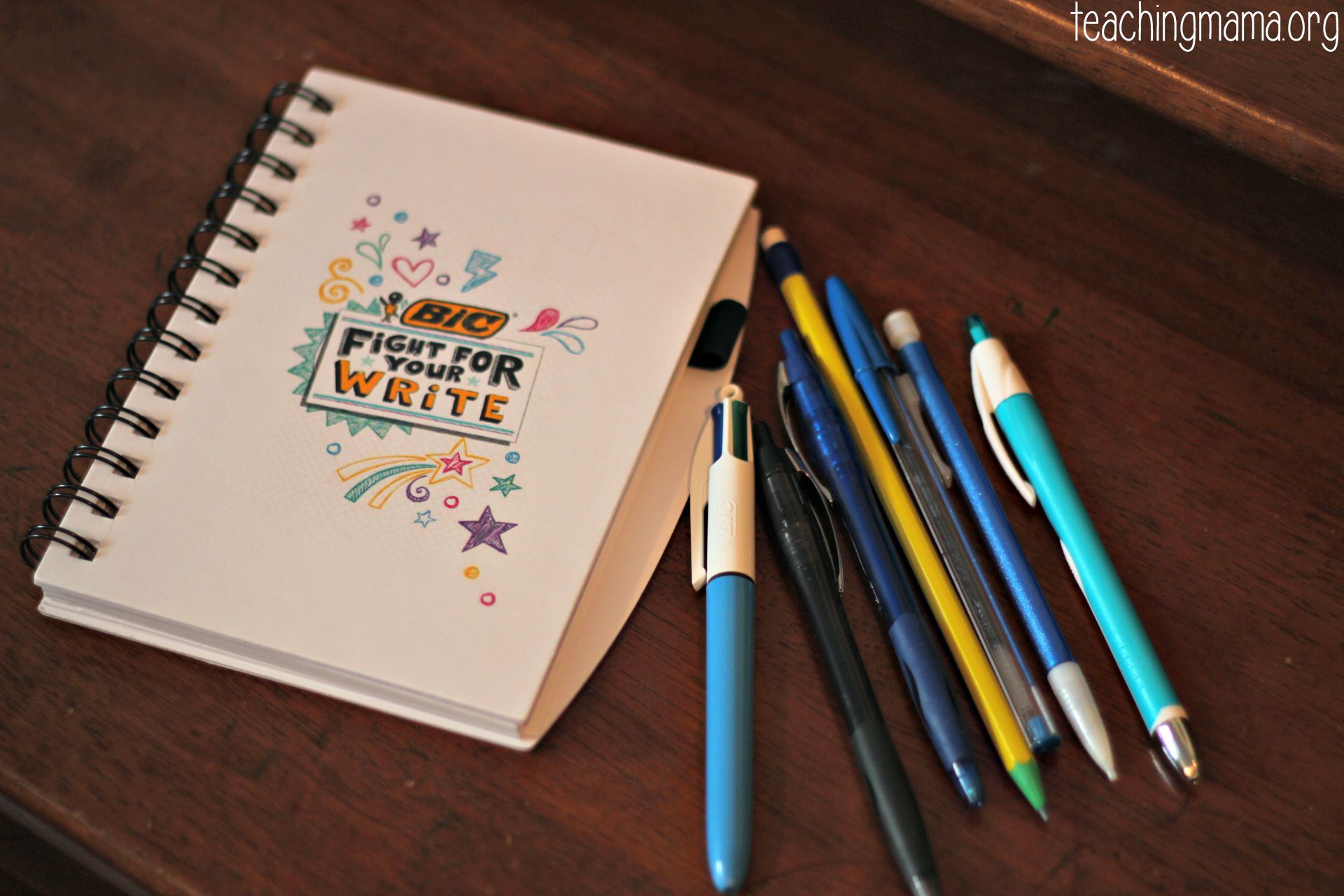 BIC is asking families to take the pledge to encourage handwriting at home and in the community. Will you join with me BIC's mission to save handwriting? Take the pledge to save handwriting & enter a chance to win a $1,200 BIC prize pack here.