Slow-Falling Beads Sensory Bottle
Today I'm sharing our sensory bottle of the month, which is our slow-falling beads sensory bottle. I had a hard time figuring out what to name this bottle, but I decided to name it 'slow-falling' because the substance inside makes the beads slowly move around the bottle. This is different than our other sensory bottles and I loved creating this one for my baby to play with!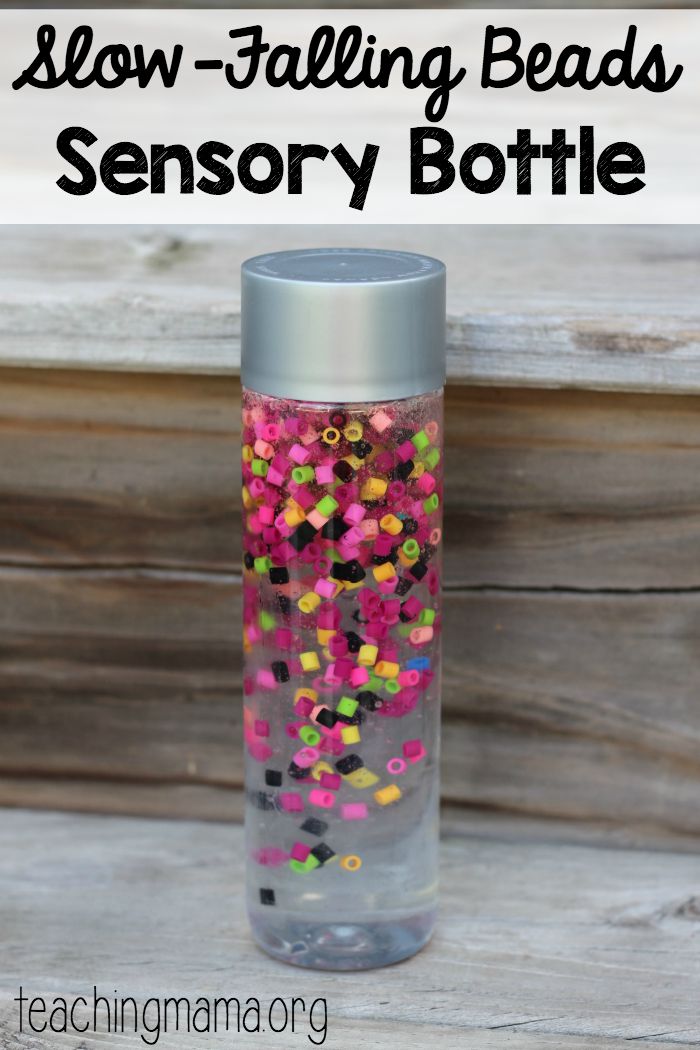 I have to admit that this was not my original idea. I first saw the idea for a suspended bead sensory bottle at Fun at Home with Kids and knew I had to try it out!
Here's what we used for the bottle:
Voss plastic water bottle
Clear Dish Soap
Clear Hand Soap
Pearler Beads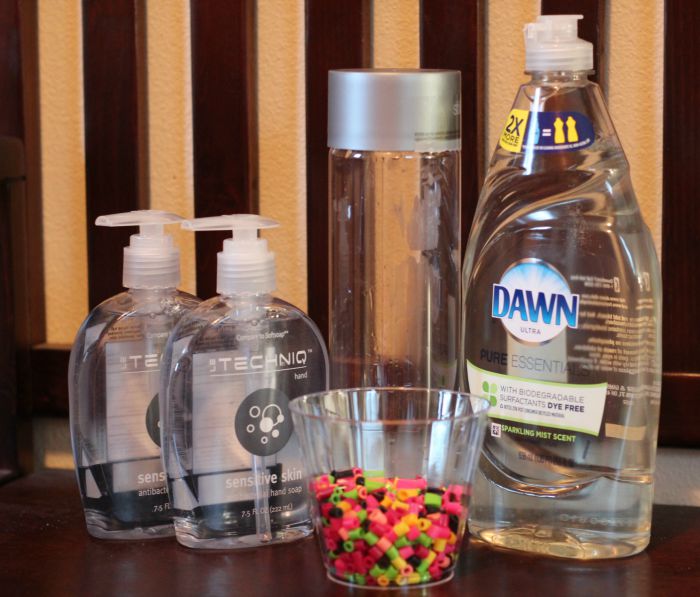 Since I want to give credit to the original idea, you can pop over here to see the exact directions.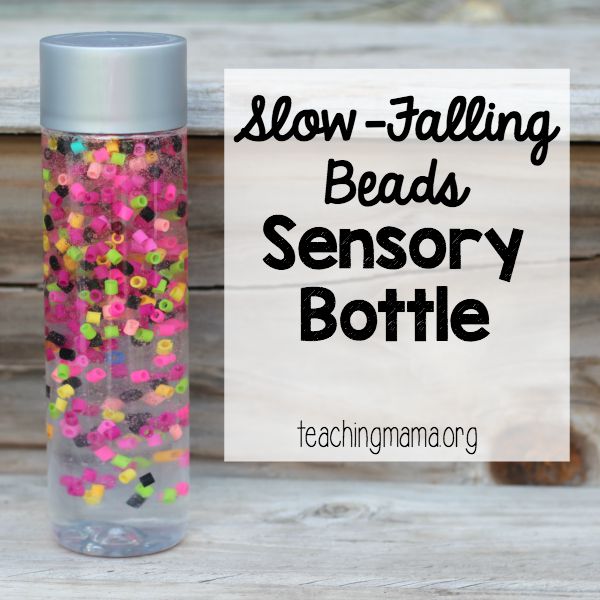 We used a little more dish soap to make the beads move more quickly. At first, I put too much hand soap in the bottle and they weren't moving around very well. So I dumped some out and added in more dish soap.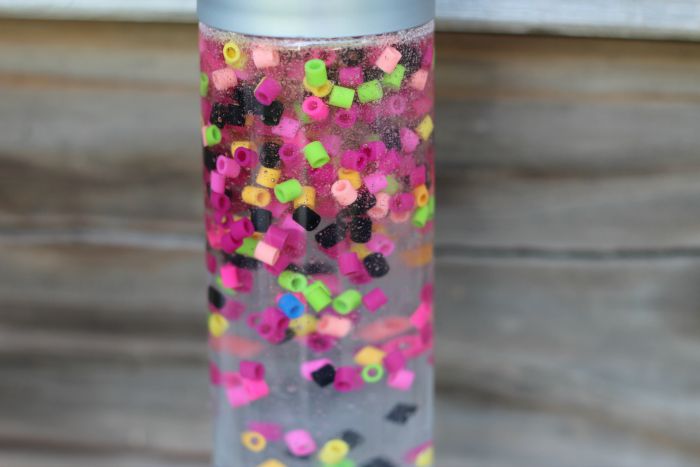 My other sensory bottles that I've made have liquid inside that made the objects move around quickly, so this one is different since we can watch the beads move around slowly.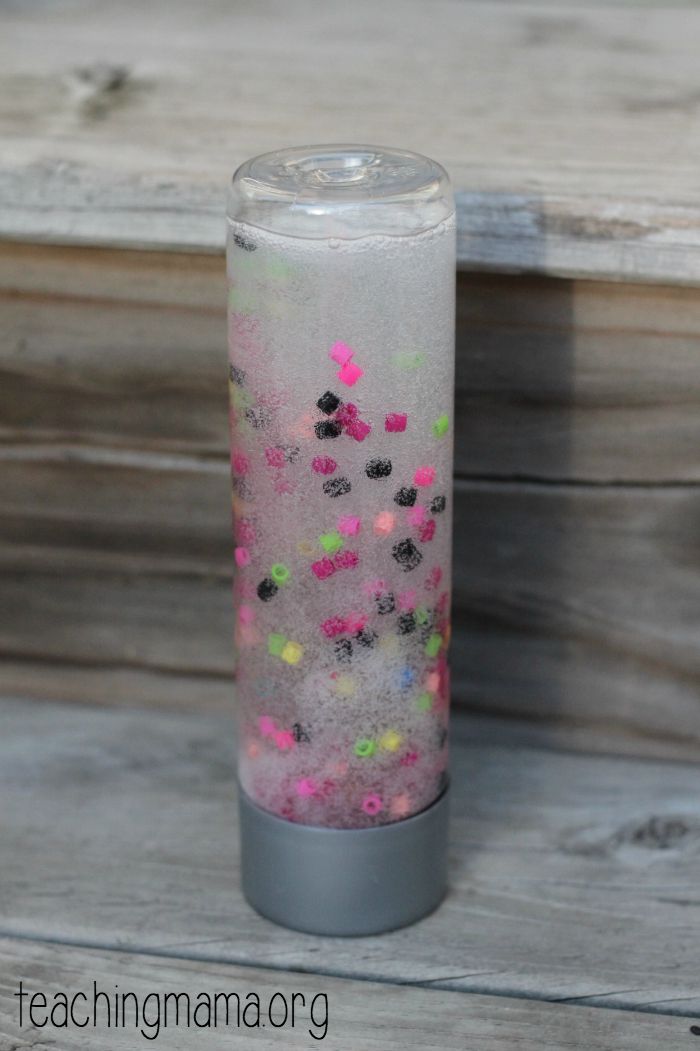 When you let it sit for a while, the beads float to the top and the bubbles fade away. Don't forget to superglue the lid down so your little one won't unscrew it!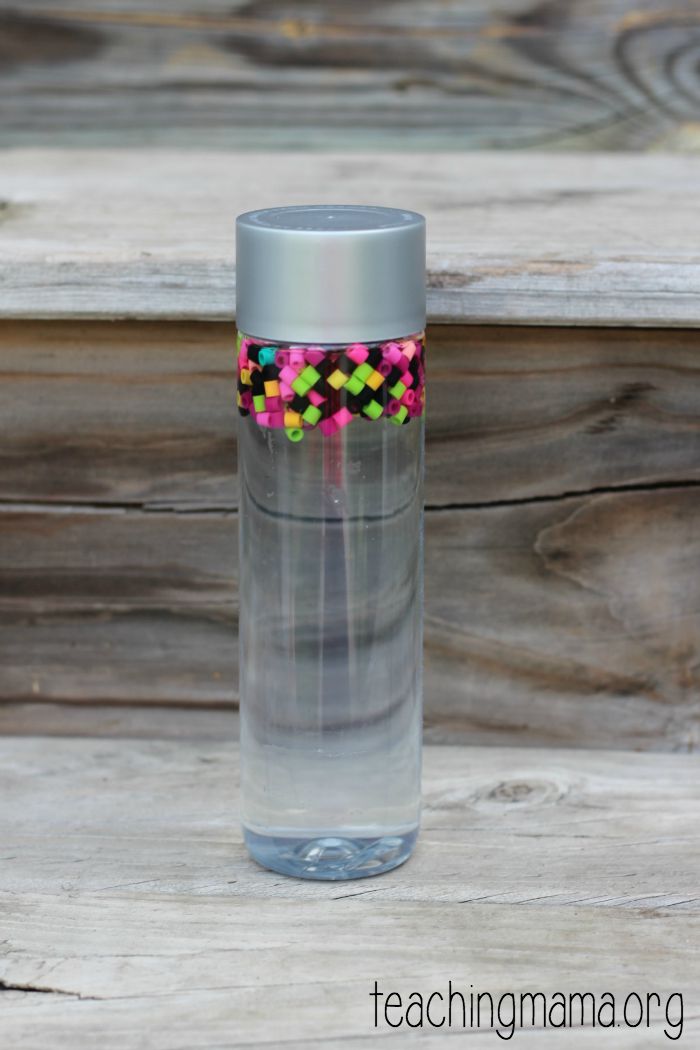 Hope you'll try this sensory bottle out! To see all of our sensory bottles, visit here.