Giant Water Beads – Amazing Sensory Activity!
Have you ever stumbled across something and just had to share it with everyone around you? That's how I feel about water beads! I tell all my friends with kids about using water beads for an amazing sensory play activity. They even are enjoyable for me to play with! We've been playing with small water beads for years, but I just discovered Giant Water Beads!! These are fantastic and I can't wait to share all about them with you!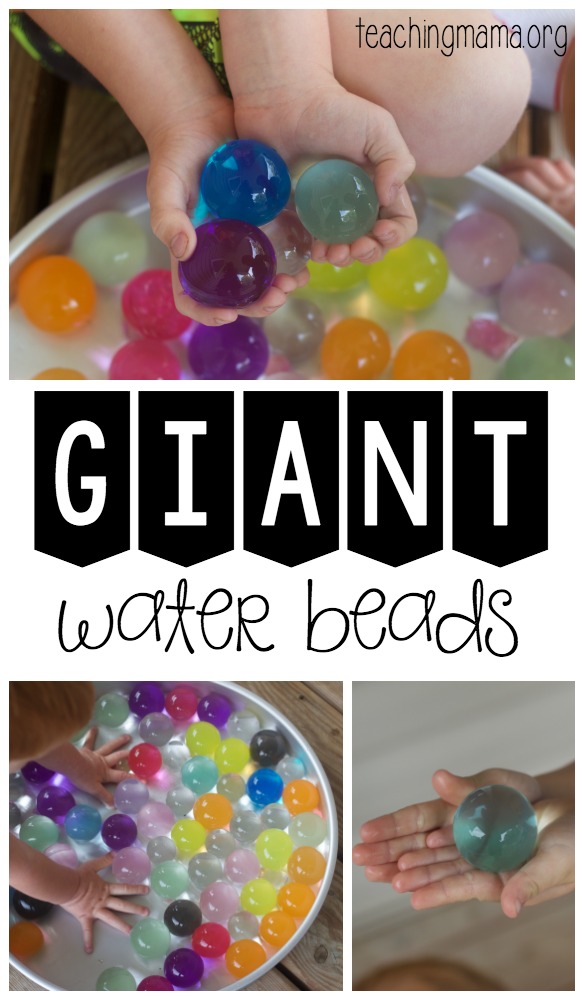 These beads are amazing to play with! They are just as fun as they look!! They are squishy, soft, silky, bouncy, and smooth. Yes, this is a super fun play activity, but it's also great for learning.
Giant Water Beads Are Great for Teaching…
sensory attributes – teach little ones what squishy feels like!
colors – practice naming colors as you play!
cause and effect – as your child explores, they'll notice if they drop the ball, it will bounce! Or if you throw it hard, it will break a part.
social interaction skills – if you play with these in a group or with a sibling, children learn how to share and play together. Sounds simple, but activities like this is a great way to practice sharing and working together.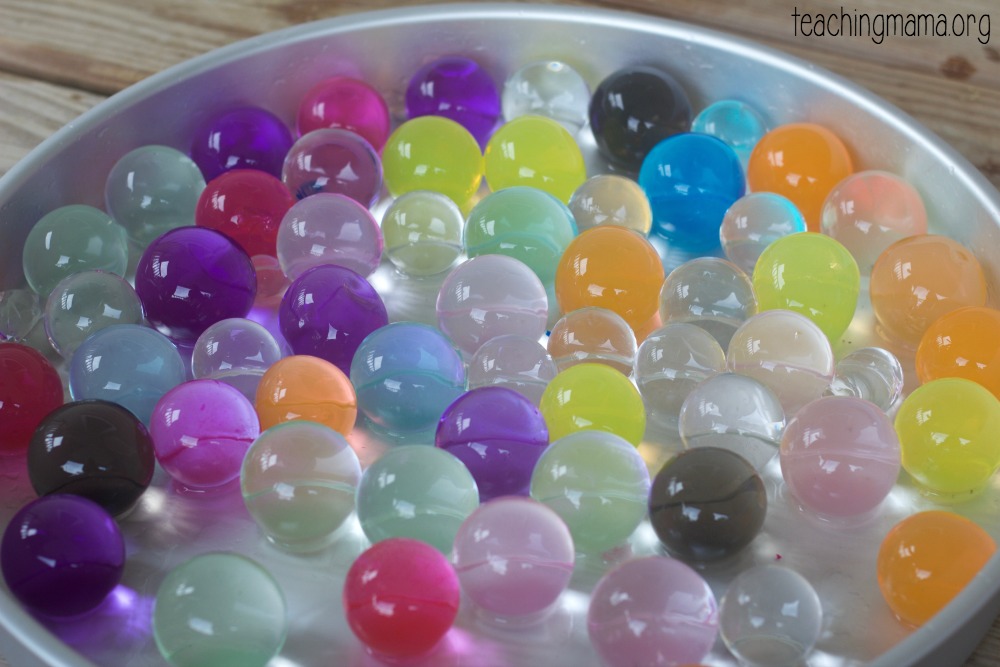 This post contains affiliate links. See my disclosure for details.
You're probably wondering HOW to make these awesome beads. Well, all you need for this activity are large water beads and water. I have not found these in the store yet, only on Amazon.
When you're ready to make the beads, simply place the small beads into a container full of water. In the picture above, you'll see small water beads mixed with large ones. This is what they look like when you begin the growing process. In about 30 hours, your water beads will enlarge to their fullest size!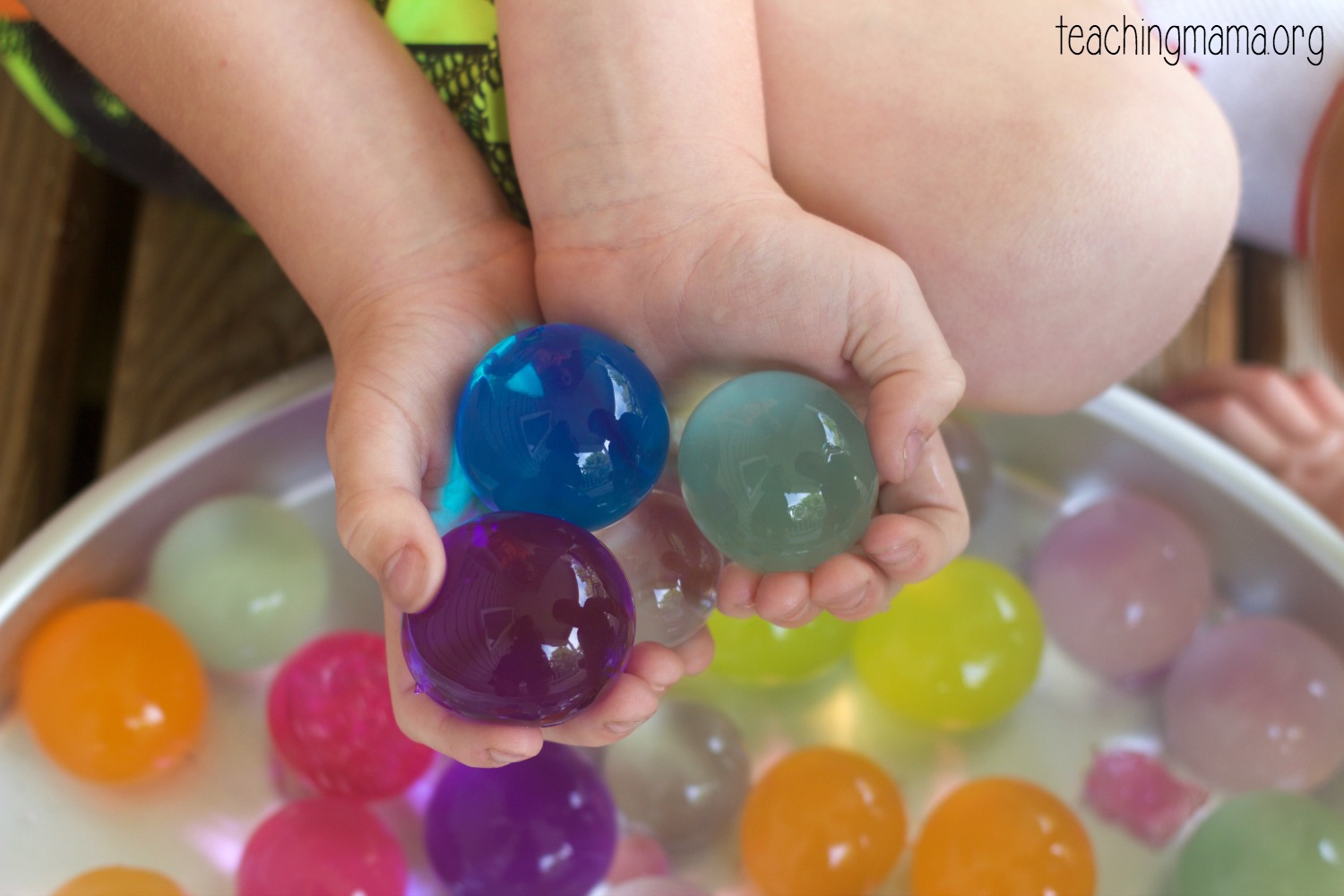 Don't these look so inviting to play with?!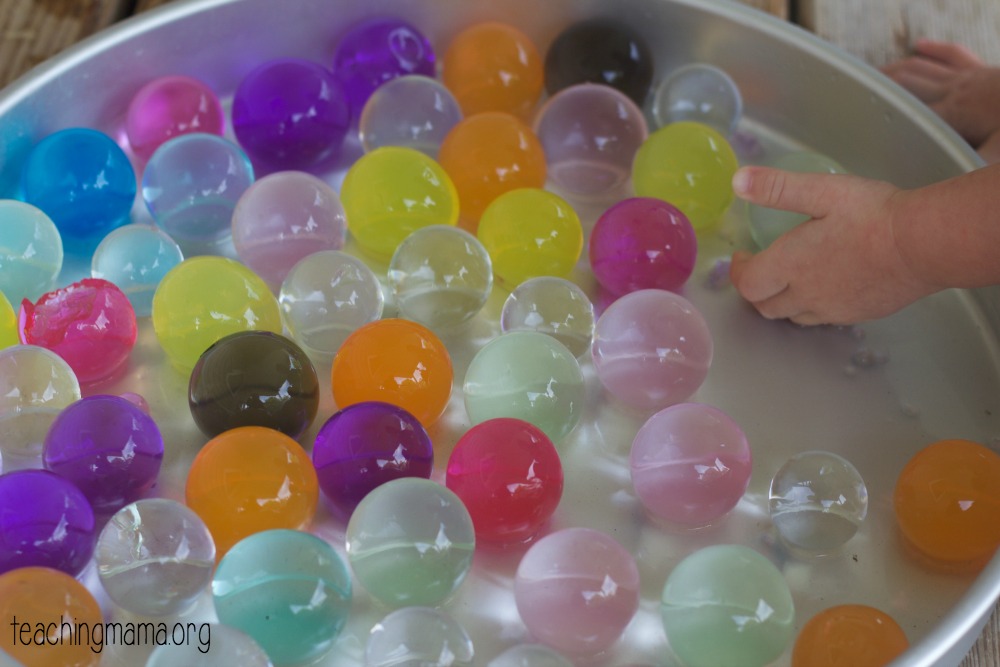 I love that these giant water beads are not something that could fit inside a child's mouth. (If you have a child that likes to put items in his or her mouth, you know what I mean!) HOWEVER, these do break apart if you bounce them too hard or squeeze them too hard, so I do not recommend using these beads with children who put items in their mouths. These are not edible! And as always, supervise your children as they play.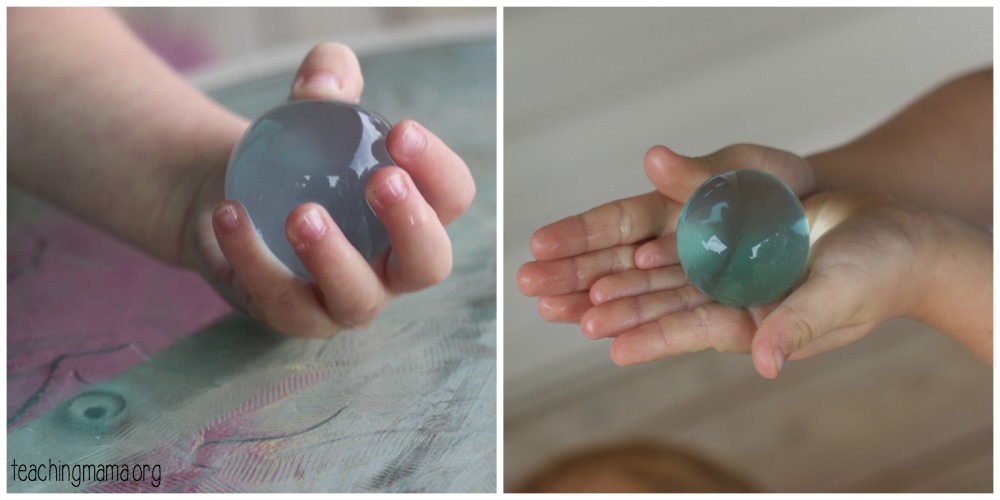 We also added a lot of small water beads to our bin and had lots of fun with both sizes! These water beads lead to HOURS of play for my kids.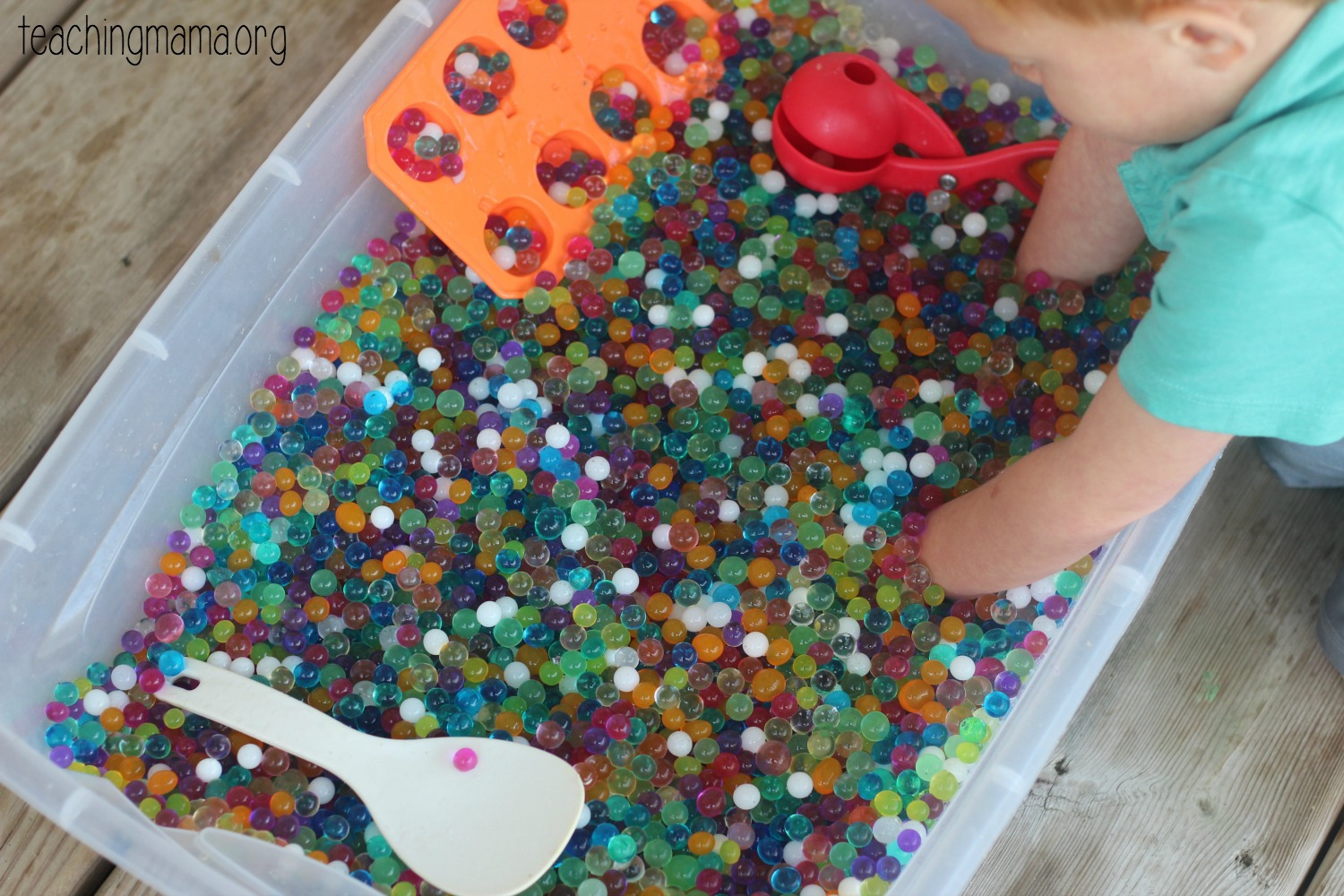 We scoop them, swirl our hands around, fill up buckets and dump them, smash some with toy hammers, sort them by colors, play with them in shaving cream, and more! We also discovered that if you hold a clear bead close to the colorful bin, it looks really neat!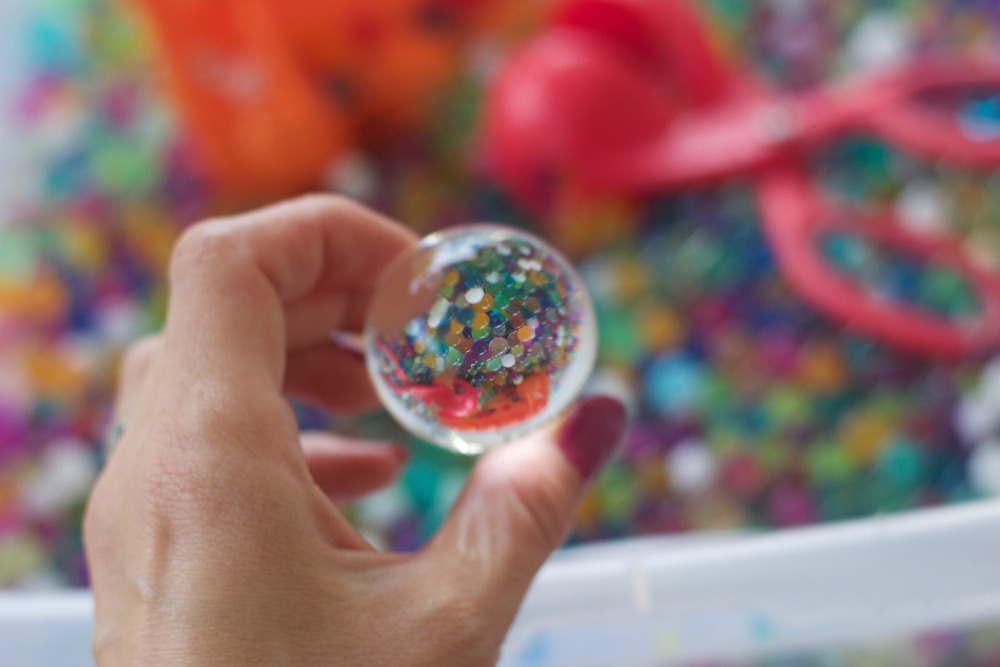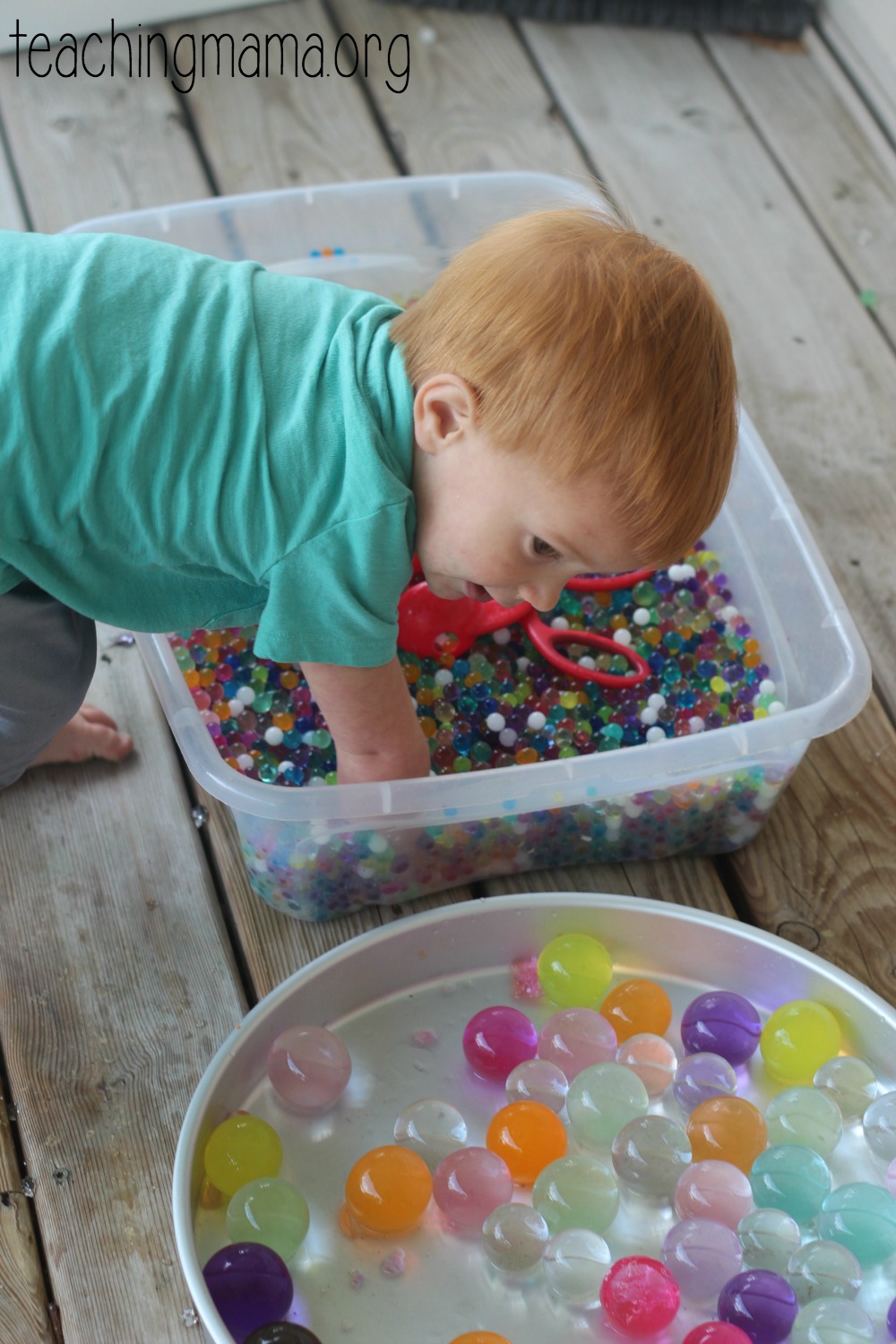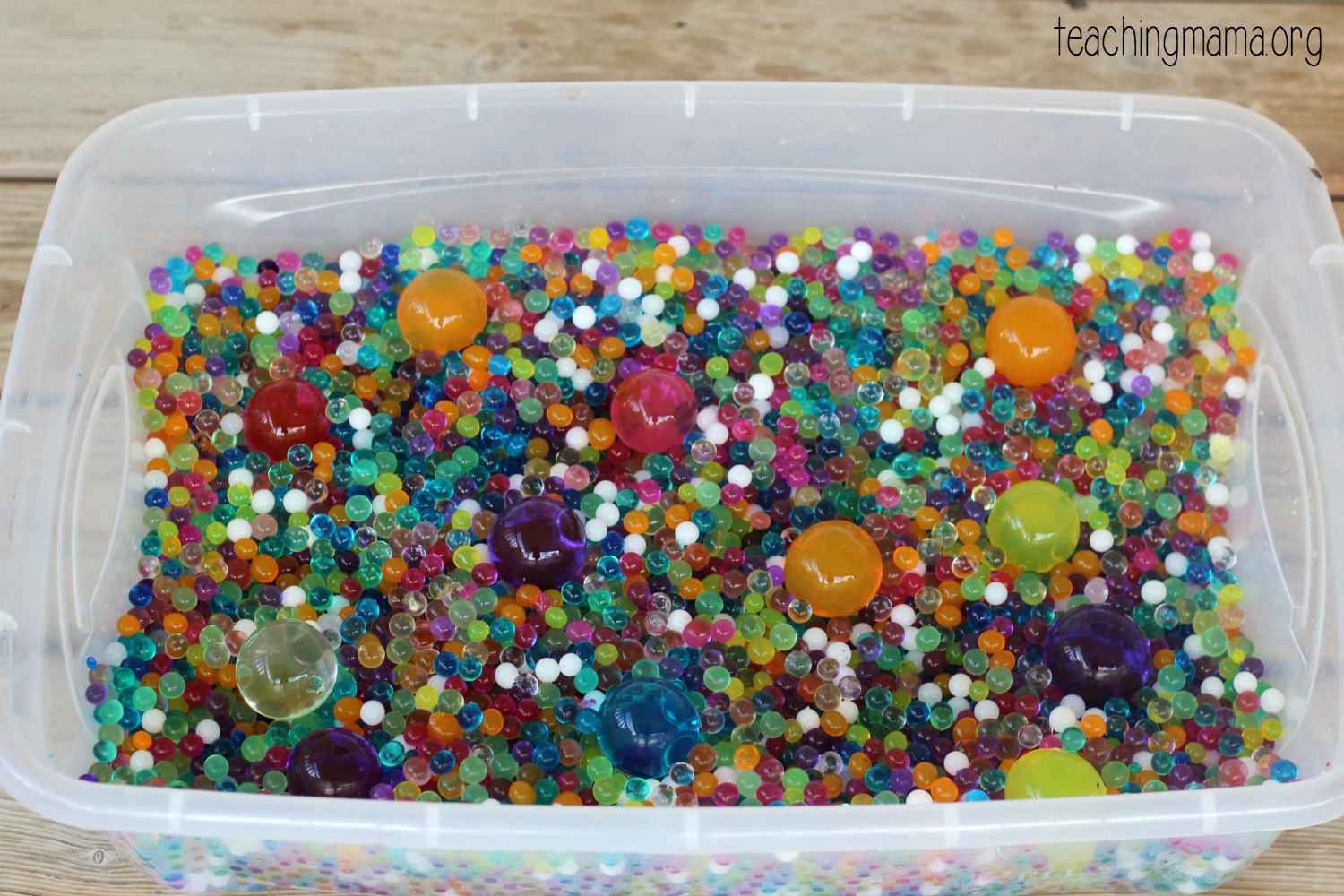 When you're all done playing, you can let the water beads sit out until they dry out and shrivel back to their beginning size. Then you can store them in a bag until you're ready to make water beads again! I love that these are reusable!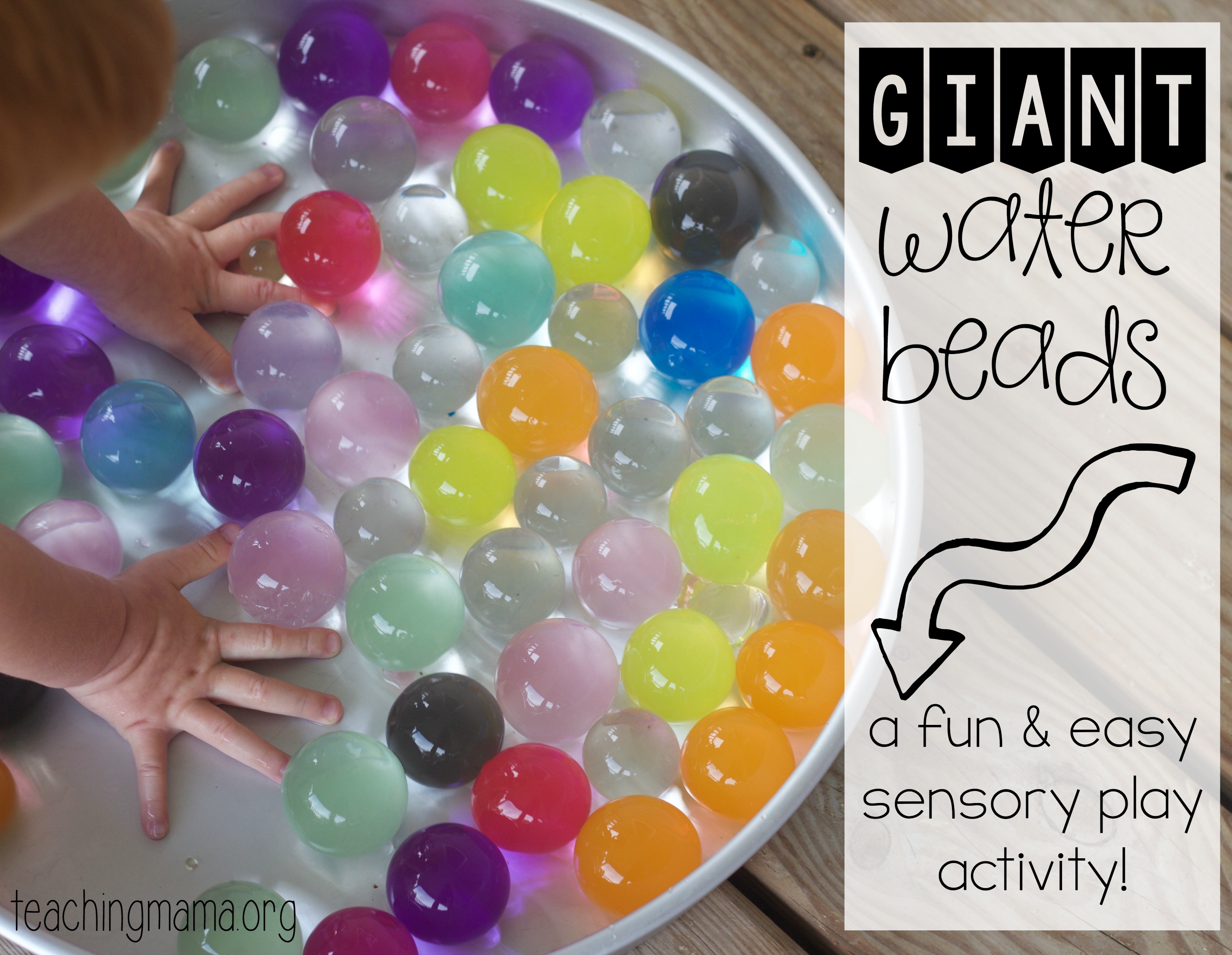 If you haven't tried giant water beads, you MUST try it! In my opinion, it's a great sensory play activity for children! Let me know how you liked it!