Liquid Starch Slime Recipe
Do your kids like slime? Have you found yourself searching for an easy slime recipe? If so, you're in the right place! I have an easy liquid starch slime recipe that only needs three ingredients!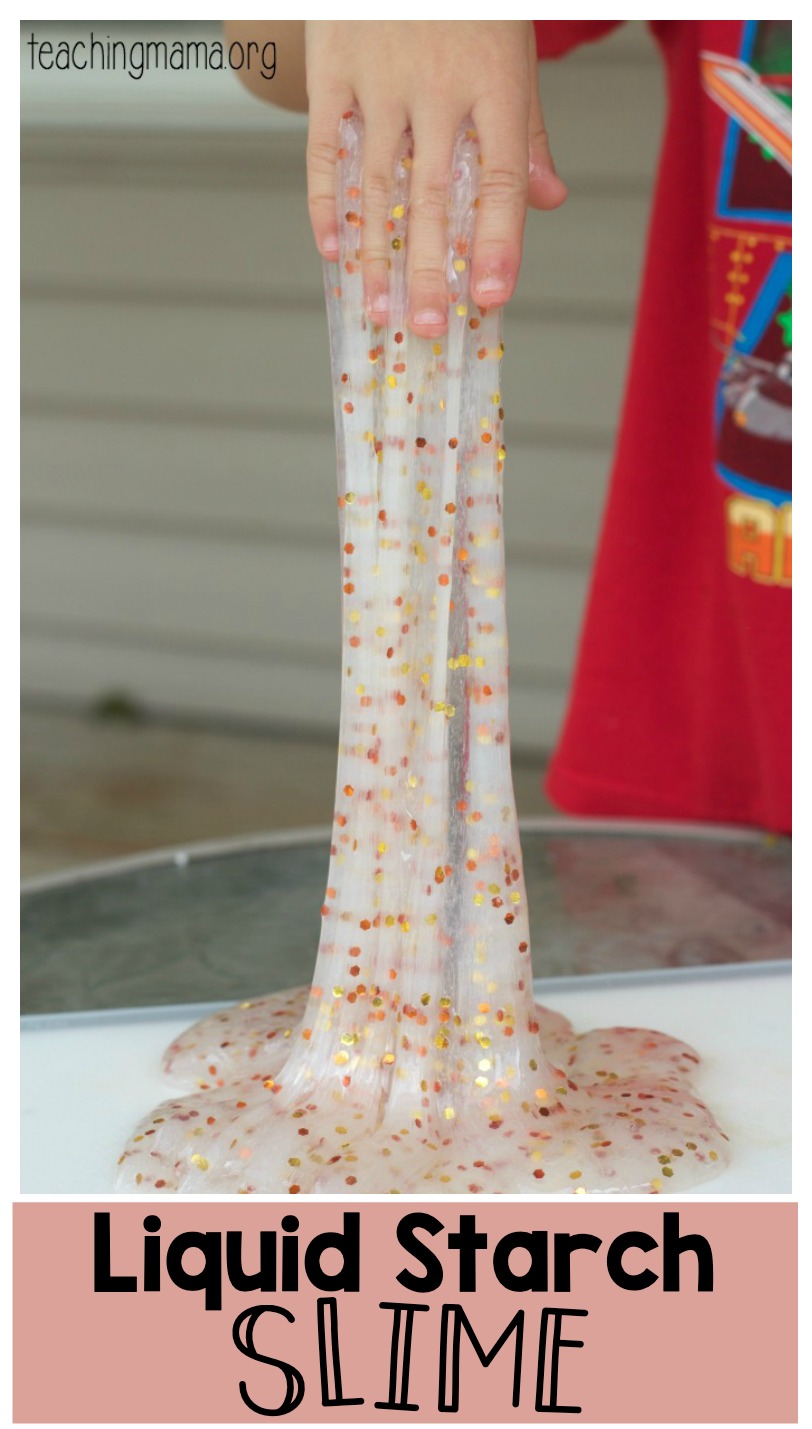 I love this slime because it's super stretchy and slimy, hence the name! My other favorite slime recipe isn't quite as slippery, so if you're looking for one that is less gooey, then you'll want to check it out!
Liquid Starch Recipe Ingredients:
You don't need a lot of ingredients for this slime, but you will need the key ingredient, liquid starch. I use Sta-Flo liquid starch, which I have found on Amazon and Walmart. It's not in every grocery store or sold outside of the United States, so you may have a harder time finding it.
1/2 cup Elmer's glue
1/4 cup water
1/2 cup liquid starch
optional: glitter and food coloring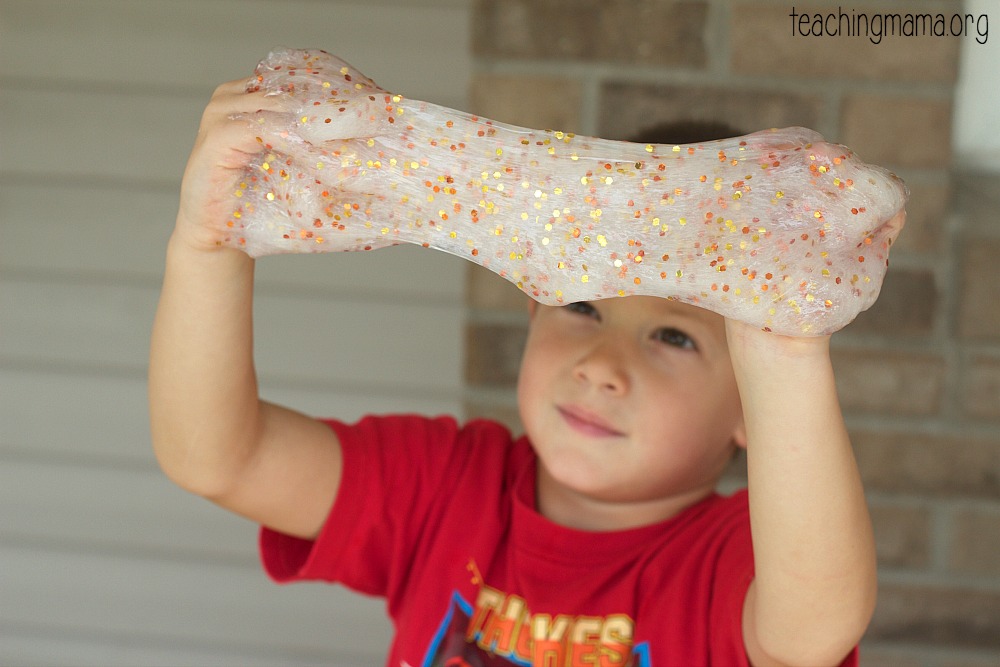 Liquid Starch Recipe Directions:
Start by adding 1/2 cup glue to a bowl.
Stir in 1/4 cup of water.
Then mix in any glitter or food coloring. Make sure to only use a few drops of food coloring.
Slowly stir in the 1/2 cup of liquid starch.
Knead the slime on a mat. It will be sticky at first, but don't give up! Use a little more extra liquid starch or contact solution (that contains sodium borate or boric acid) as you knead it. The more you play with it, the less sticky it gets. Just don't use TOO much liquid starch or contact solution, or the slime will start to get stringy.
After playing, store for a few days in a Ziploc bag or airtight container.
Watch how to make this slime with the video below.
Advice for Making Liquid Starch Slime:
Embrace the mess! Slime actually doesn't need to be super messy. Yes, the process of making slime can be messy, but after the slime is made, it shouldn't be messy. This is an amazing experience for kids and it's worth a little mess.
If the slime is too sticky, add a little more liquid starch. I like to use contact solution, too. Make sure the contact solution includes sodium borate or boric acid in the ingredients. The more you play with it, the less sticky it will get.
Use clear Elmer's glue if you want to see glitter or confetti better. The white glue makes it more cloudy. Also, I only use Elmer's glue because it's the best! I buy the gallon-sized jug on Amazon or at Hobby Lobby (and always using a coupon!).
If you're making this for a big group of people, plan to use this recipe for 2 people. Check out my slime station posts if you're making slime with a lot of people.
If your slime is too stringy, you may have put in too much liquid starch. Sometimes you can fix this by adding more glue or water, but most of the time that doesn't work and it's best to start over.
Sometimes slime gets stuck in hair, furniture or clothes. The best way to get the slime out is to use some vinegar. Make sure to test a small spot of the furniture or clothes to make sure it won't ruin your fabric.
Always supervise children. I don't recommend making slime with kids who put items in their mouths.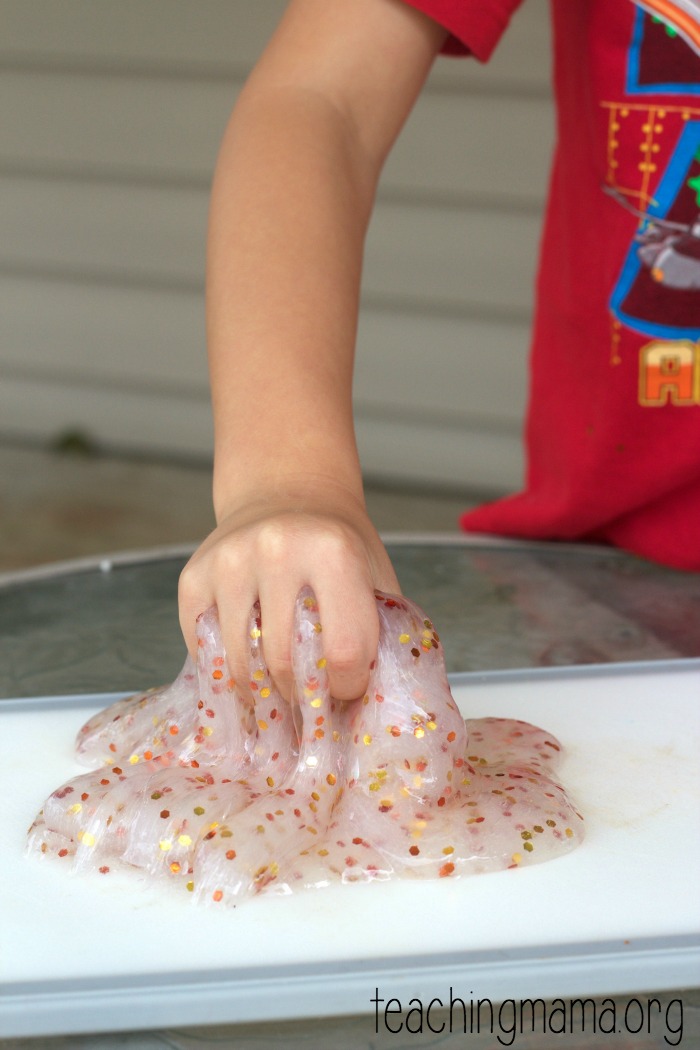 Why Make Slime?
Slime is an awesome sensory play activity and it gives a child a unique sensory experience. They get to feel a texture they don't normally touch. It can be calming or soothing for kids, even kids with anxiety.
I love how slime sparks creativity with children. They think of fun ways to play with it!
You can also use slime to teach science lessons. This is great for talking about liquids and solids. If you really want to go in-depth, you can check out this slime information from Science Bob.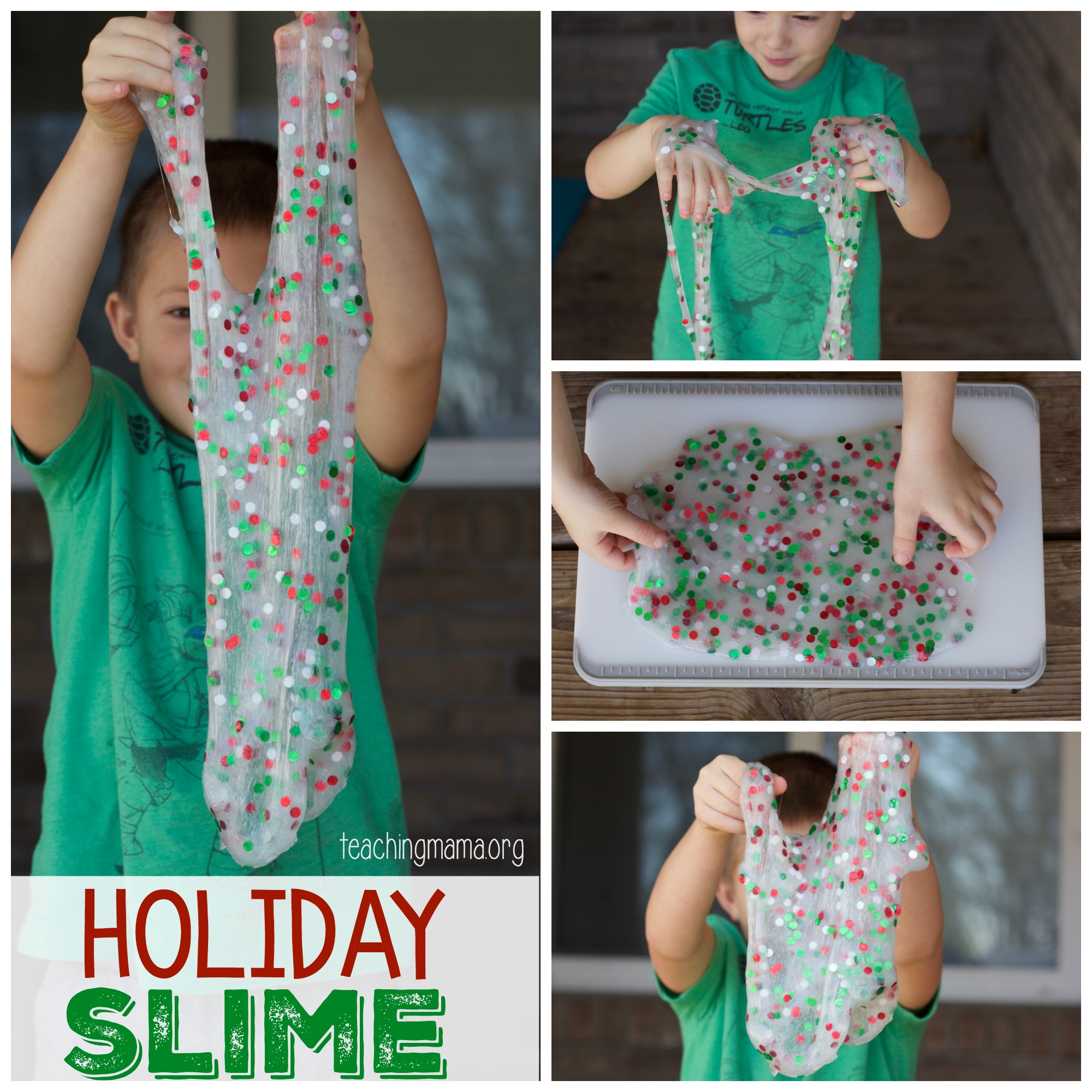 Ways to Play with Slime
There are many ways to play with slime.
Try poking the needle of an air pump in a plump spot of the slime. Pump air and watch a bubble form! See how big you can make the bubble before it pops!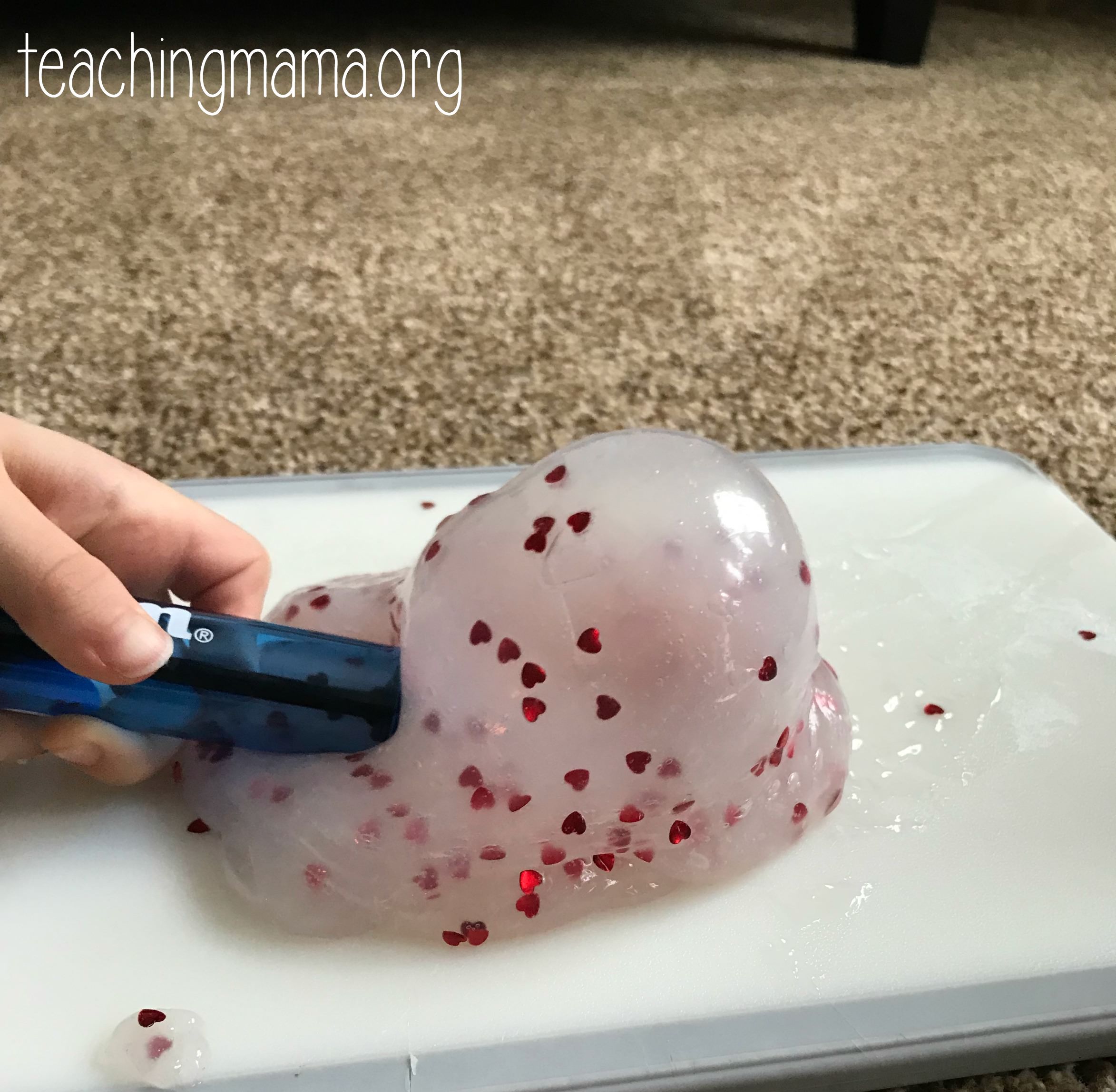 You can also use a straw to blow bubbles.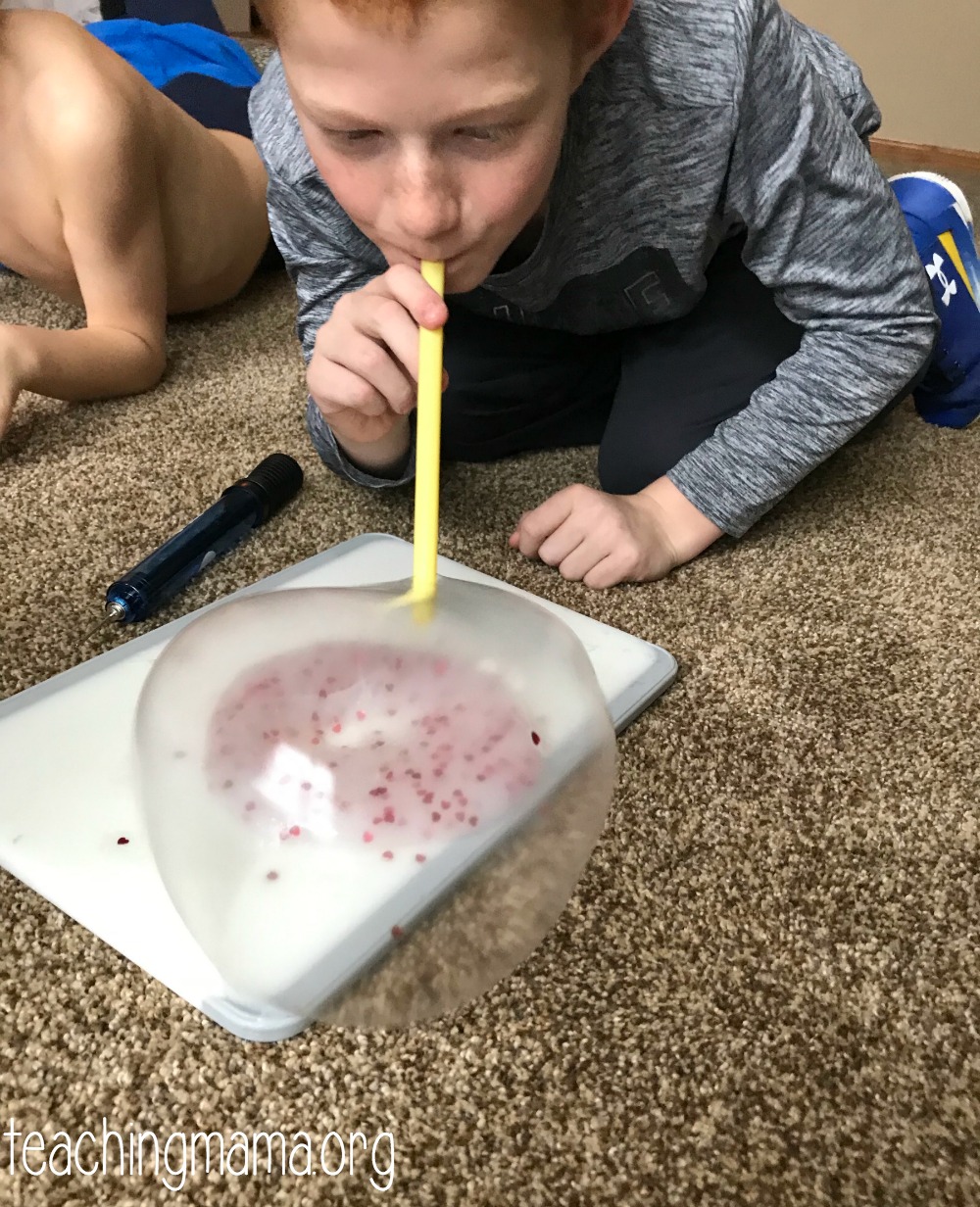 Check out some more ways to play with slime over on my friend's blog, Growing Hands-On Kids.
As you can see, it's not hard to make liquid starch slime. It's so much fun for kids and they will love you for making it with them!