12 Christmas Activities for Toddlers and Preschoolers
Oh how I love the Christmas season! It seems to always go by so quickly and I never have enough time to do all the crafts and activities I want to do with my kids. If you're looking for some fun Christmas activities for toddlers and preschoolers, then you're in the right place! Here are 12 that we love at our house.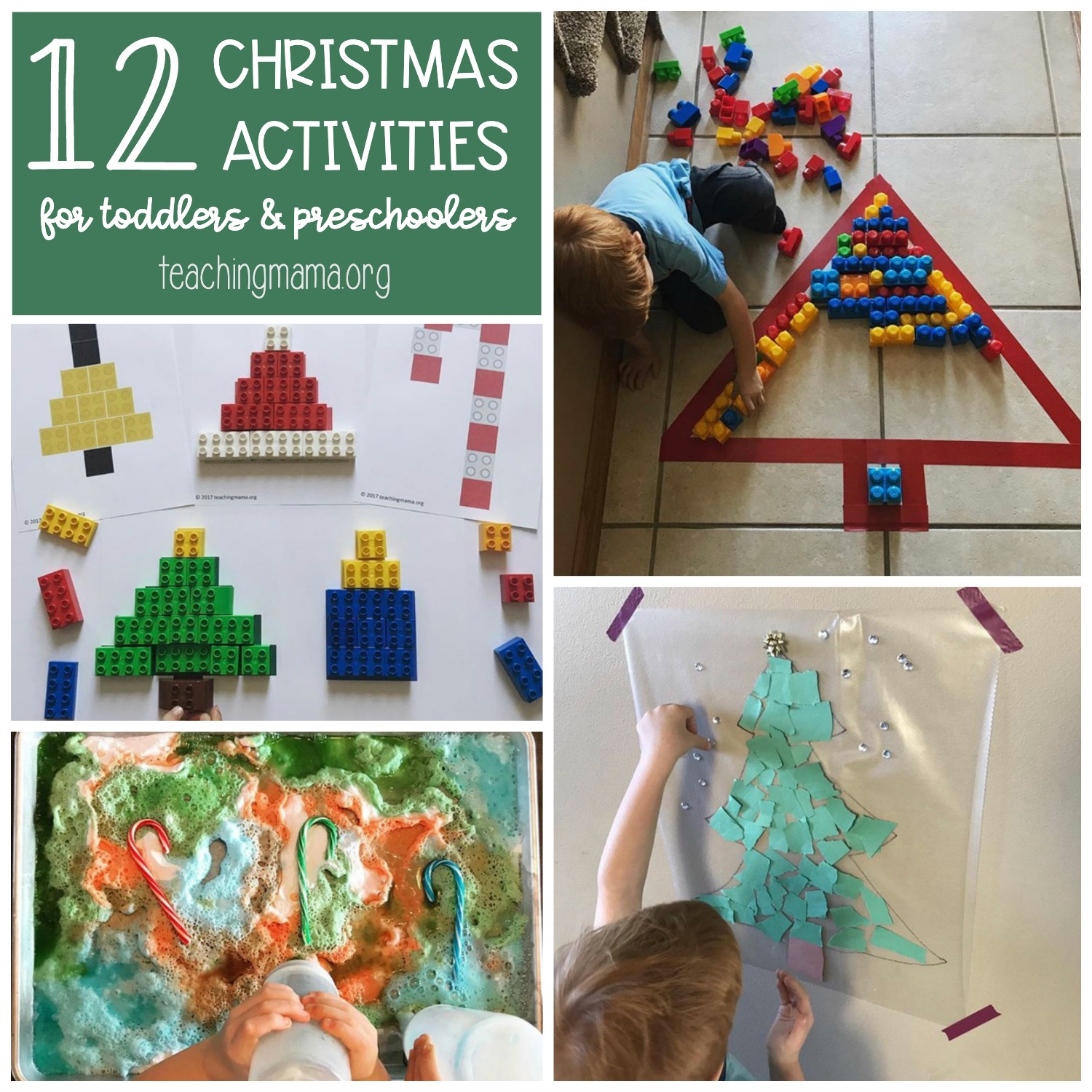 1. Christmas Sensory Bin
We love sensory bins/tubs. So adding in brightly colored noodles, bells, and fake candy canes make this bin a lot of fun for little ones. (remember, please only do this activity if your child does not put items in their mouth!). To see how we made this bin, please visit this post.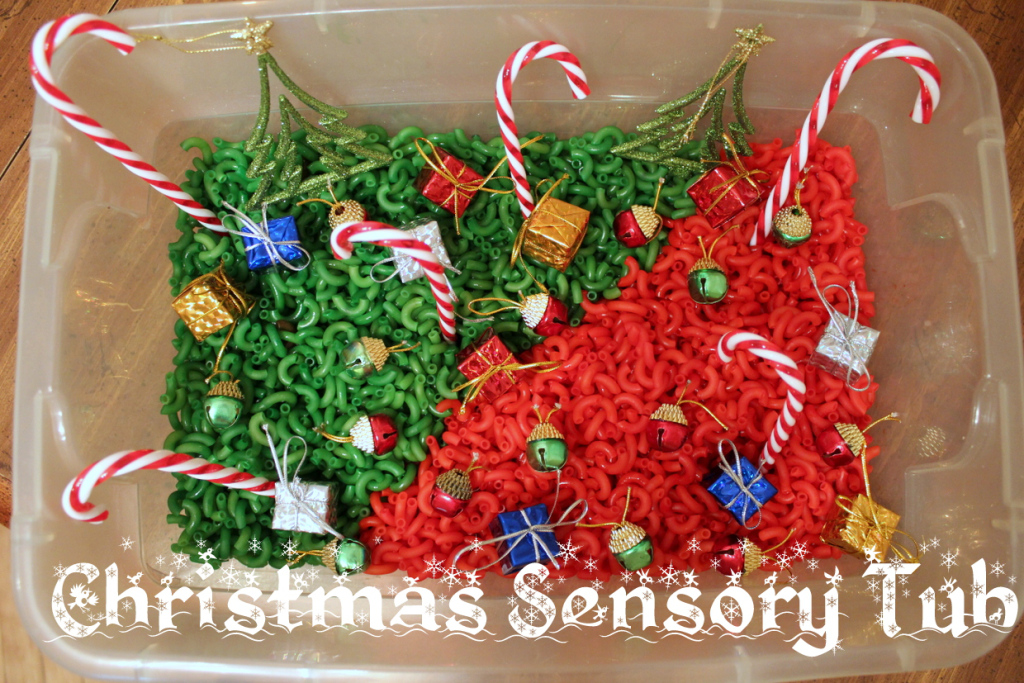 2. Christmas Sparkly Play Dough
We also love, love, love play dough. We added a little shimmer to this recipe. It is so smooth and it lasts for a long time. To get the recipe, click here.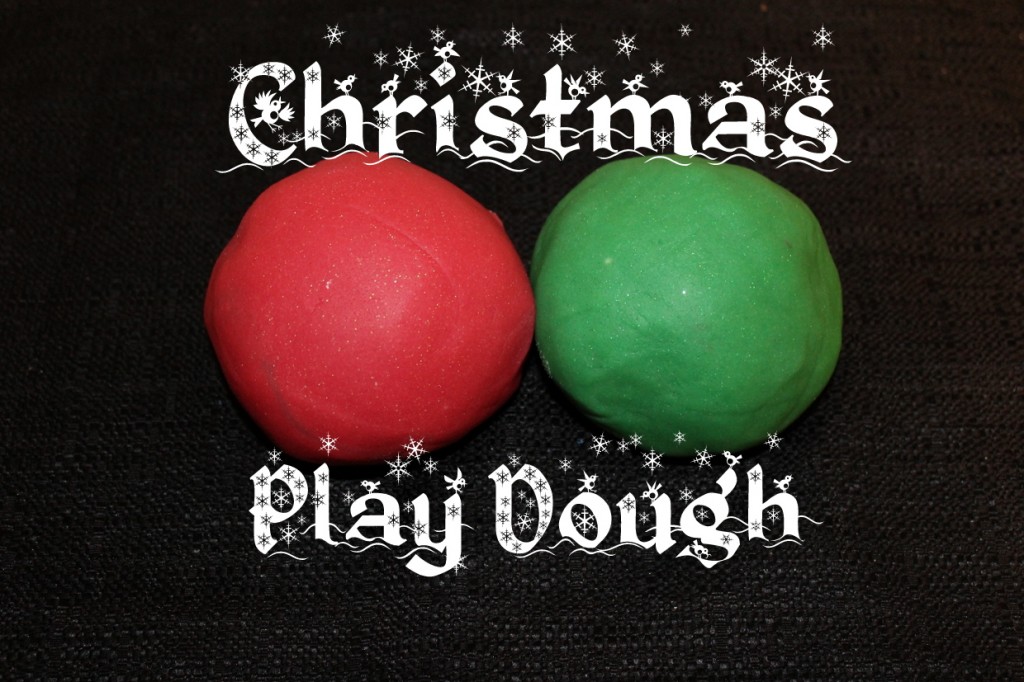 3. Felt Christmas Tree
Let your child be creative with decorating a felt tree. To see how we made it, click here.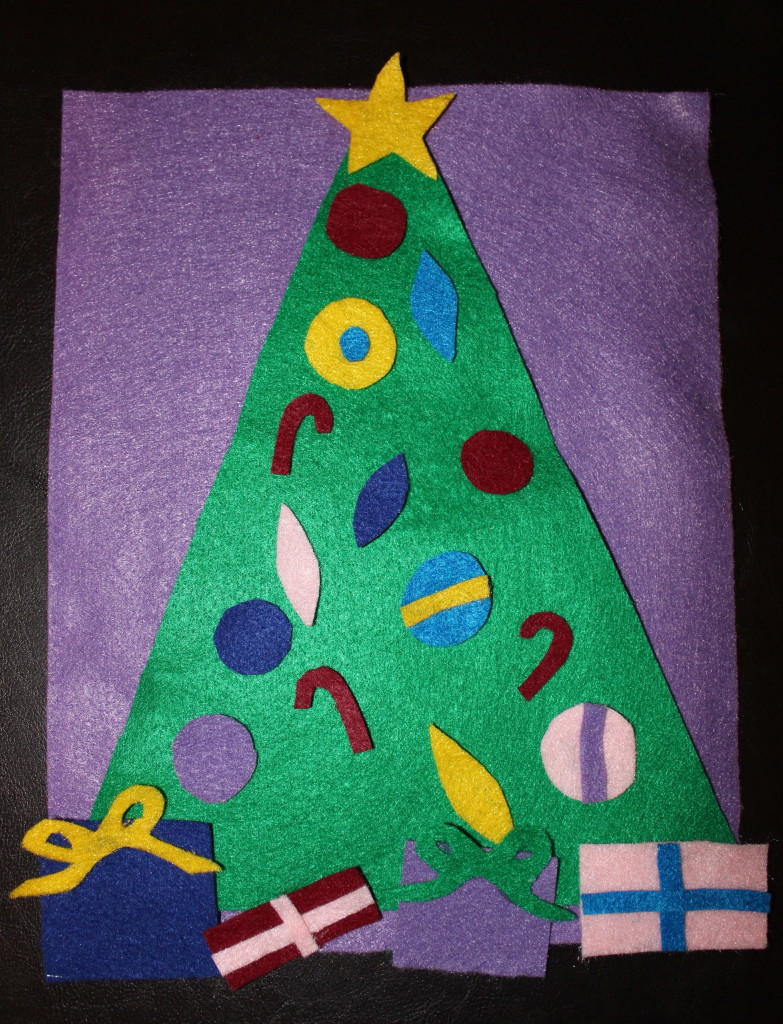 4.  Christmas Alphabet Puzzle
Put together a Christmas picture and also practice the alphabet! I have two different pictures to choose from in this post. One is the nativity scene and the other is a scene with Santa.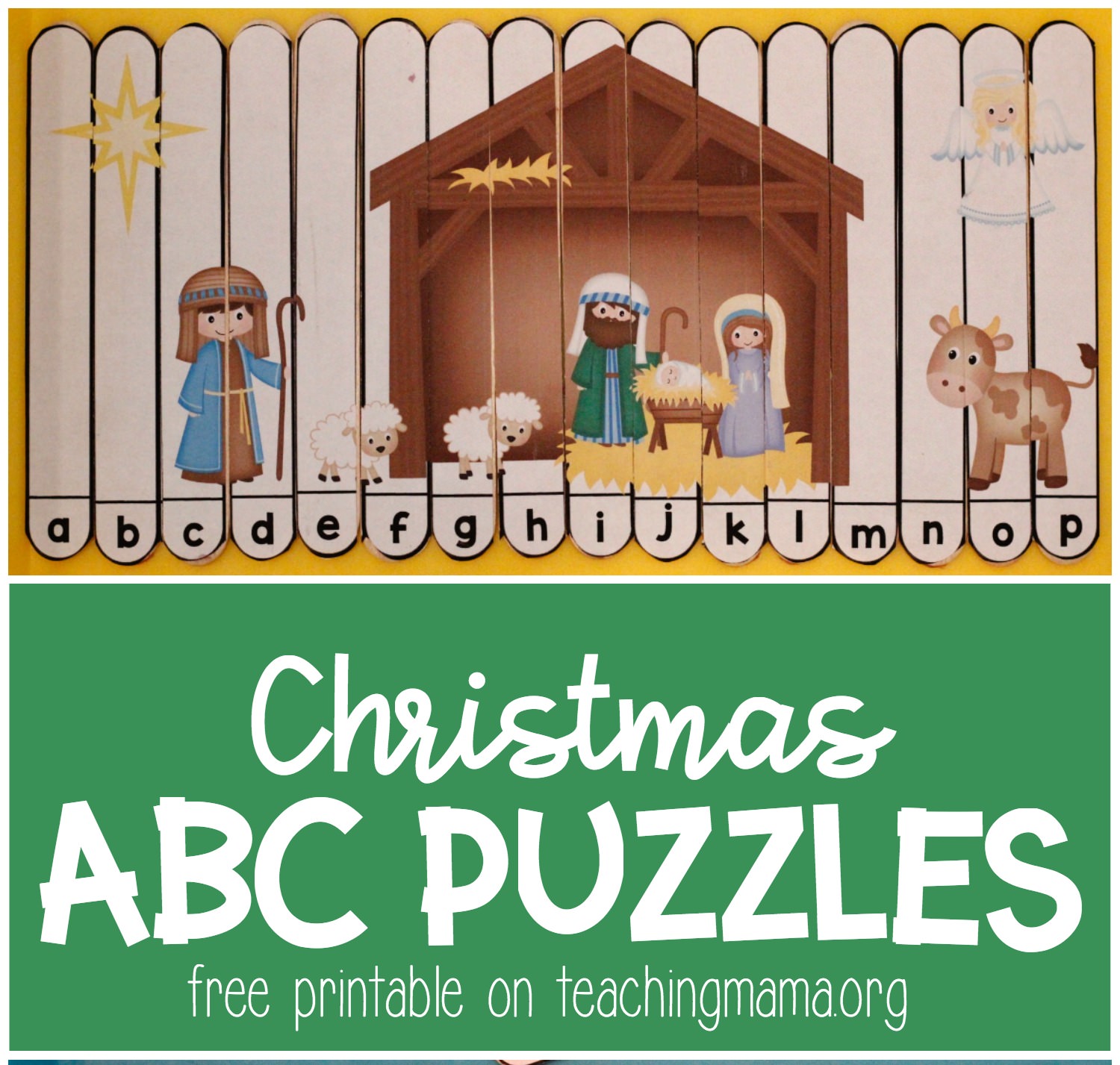 5. Fill the Christmas Tree
I love this activity because it's simple and hands-on. Use Duct tape to design a tree on the ground. Make sure to test a small spot before using Duct tape to make sure it doesn't ruin any of your floors. Then invite your child to use large blocks (like Mega blocks or Duplo blocks) to fill the tree.

6. Fizzy Candy Canes
This is the easiest science experiment and perfect for toddlers and older kids. You will just need candy canes, baking soda, vinegar, and food coloring. Check out the full experiment here.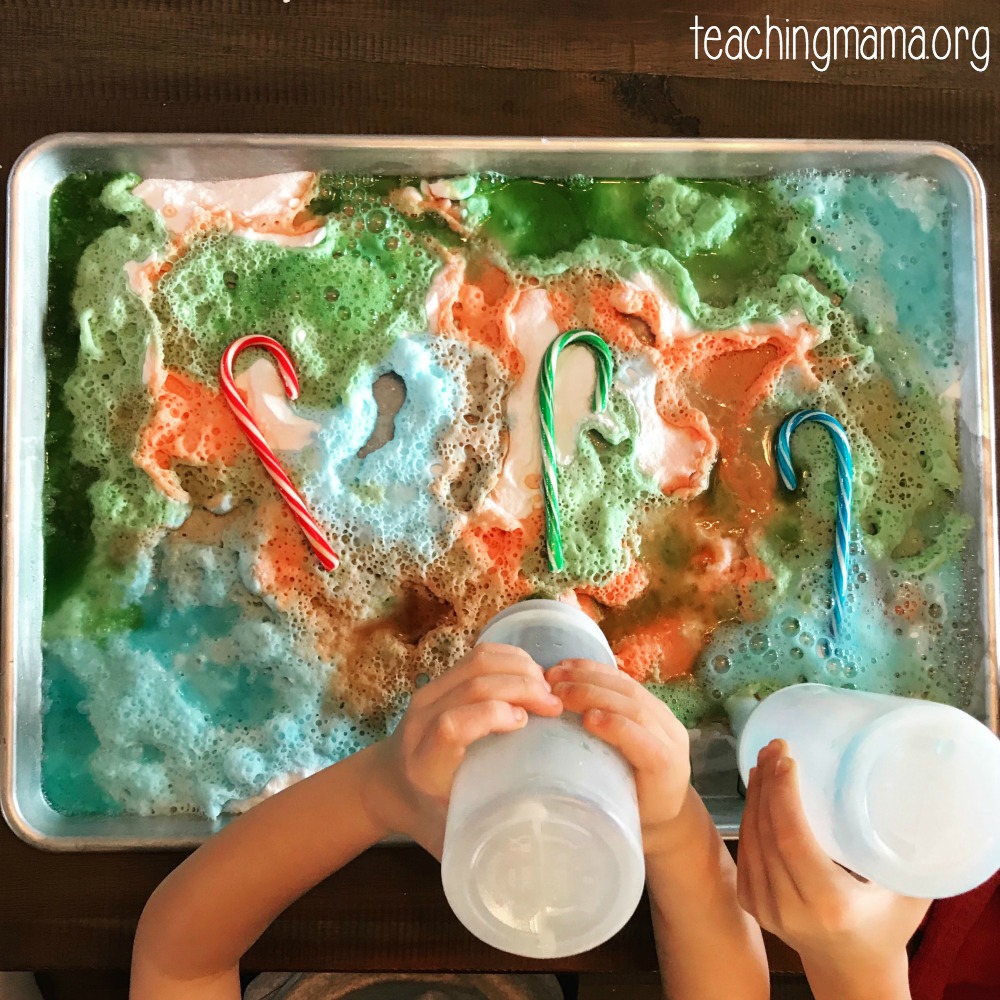 7. Jingle Bell Bracelet
Parents may not love bells, but kids sure love them! So, here's a tutorial on how to make 2 different jingle bell bracelets.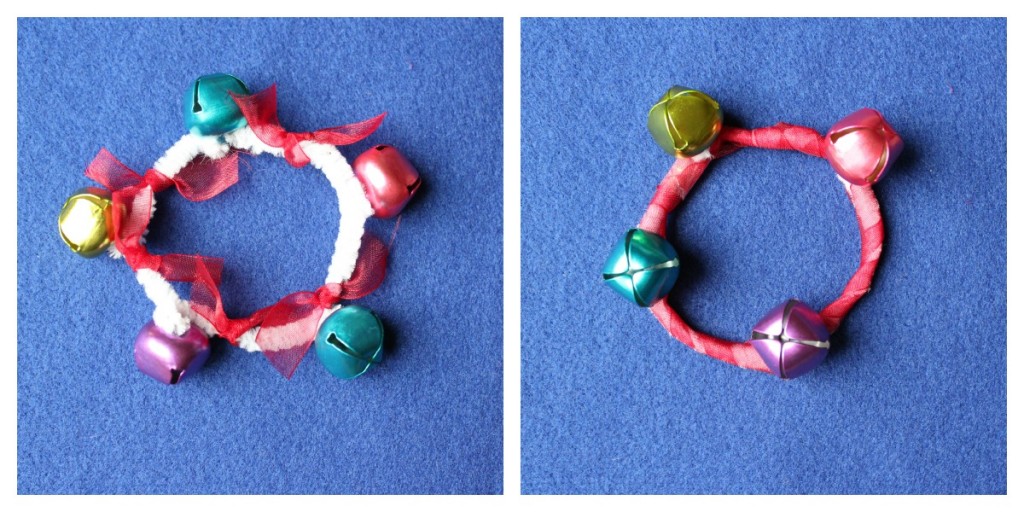 8. Duplo Christmas Pictures
Use Dulo LEGO bricks to make Christmas pictures. The free printables for this activity are on this post.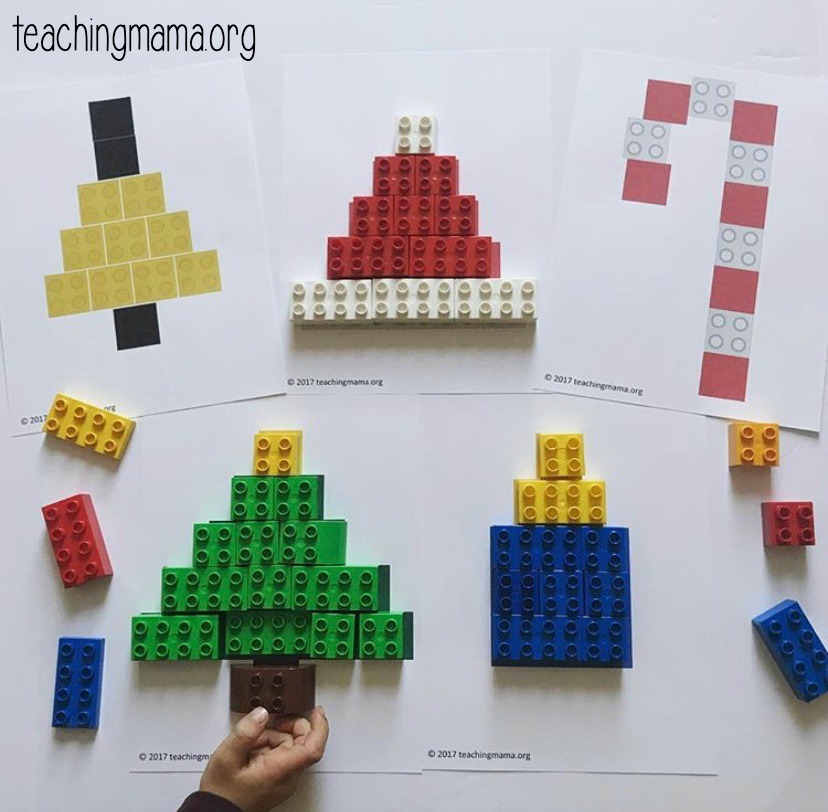 9. Alphabet Christmas Tree
Practice identifying alphabet letters with this simple activity. Write alphabet letters onto the tree (using this printable) and then write matching lowercase letters on dot stickers. Have your child put a sticker on the matching letter.

10. Christmas Cutting Box
A Christmas-themed cutting box is a great way to work on fine motor skills. You can add lots of things for preschoolers to cut. Check out what I added to our box on this post.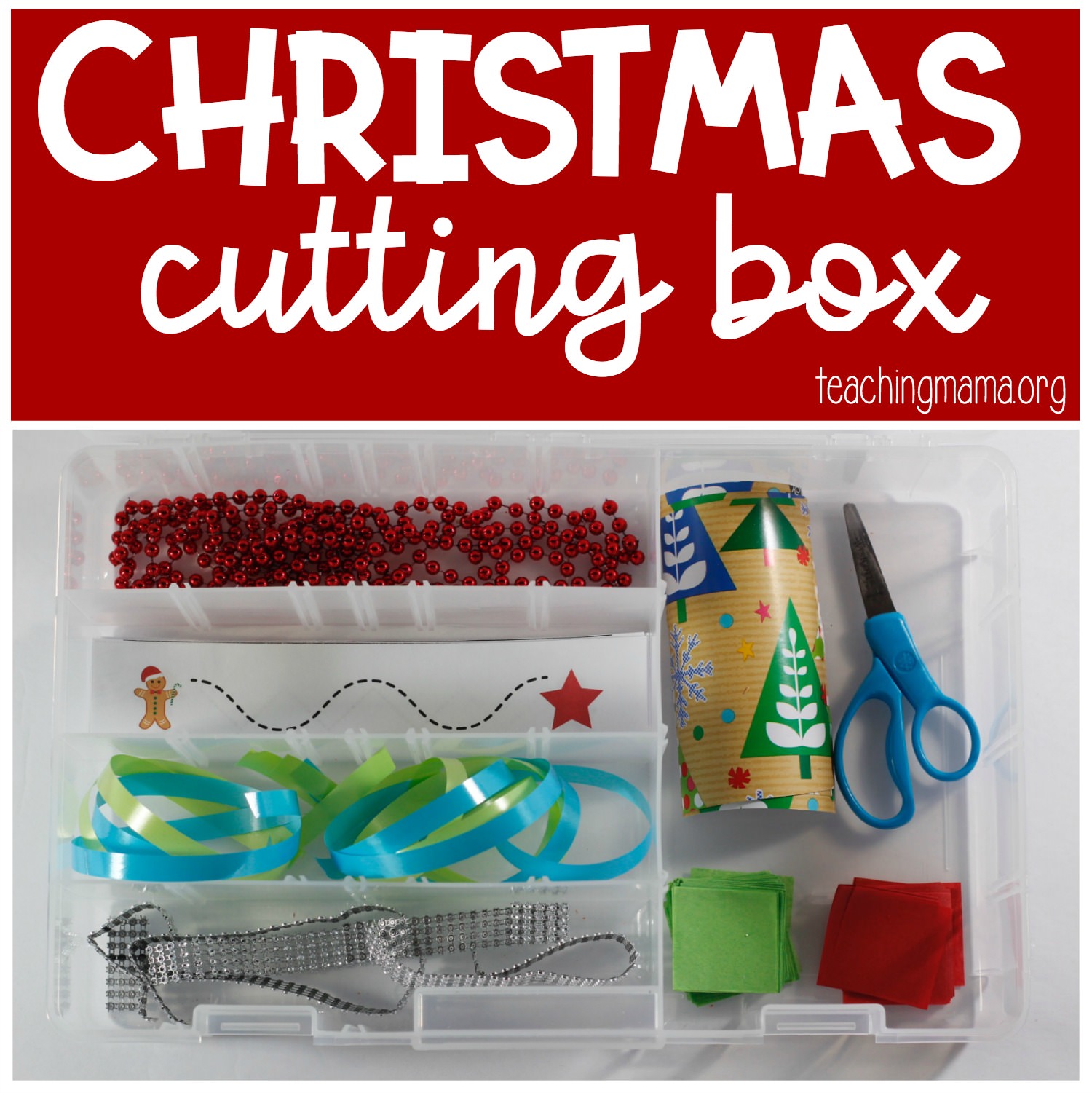 11. Christmas Book Countdown
Kids love to open up presents, so they will love opening a new book to read each day! I love to rent library books and gather our Christmas books, then wrap them up and put them under our tree. Every day, our little ones pick out a book to unwrap and we read it together. Find out the Christmas books we love right here.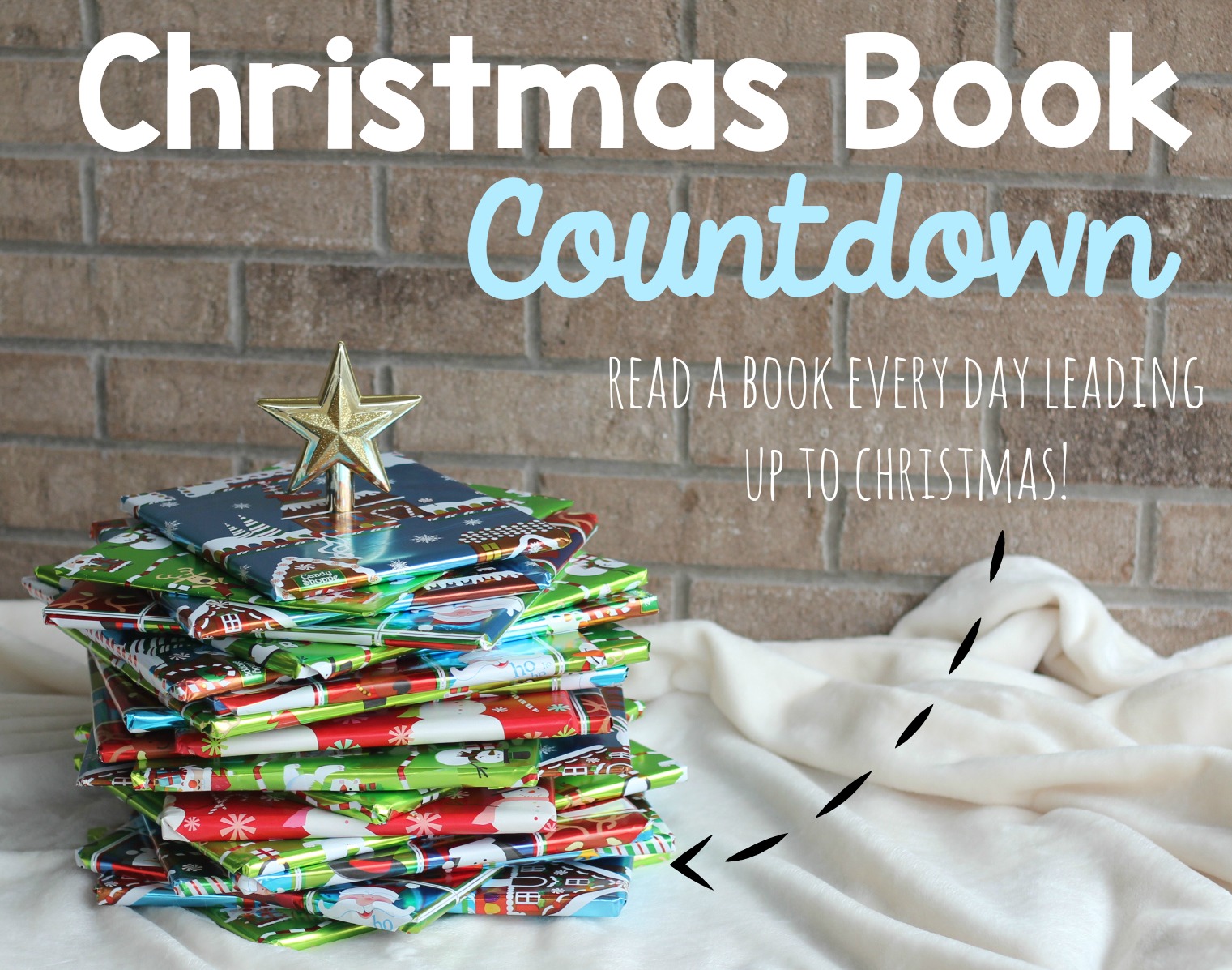 12. Torn Paper Art
I love this activity because it builds strength in little one's hands for fine motor skills. All you do is tear up paper, draw the outline of a tree on the sticky side contact paper, and then tape it to the wall. Then you simply invite your little one to fill in the tree with the torn paper and any other lightweight decorations.

There you have it…12 fun activities for Christmas! 🙂 Let me know which one is your favorite!