Oh how I love the Christmas season! It seems to always go by so quickly and I never have enough time to do all the crafts and activities I want to do with my kids. If you're looking for some fun Christmas activities for toddlers and preschoolers, then you're in the right place! Here are 12 that we love at our house.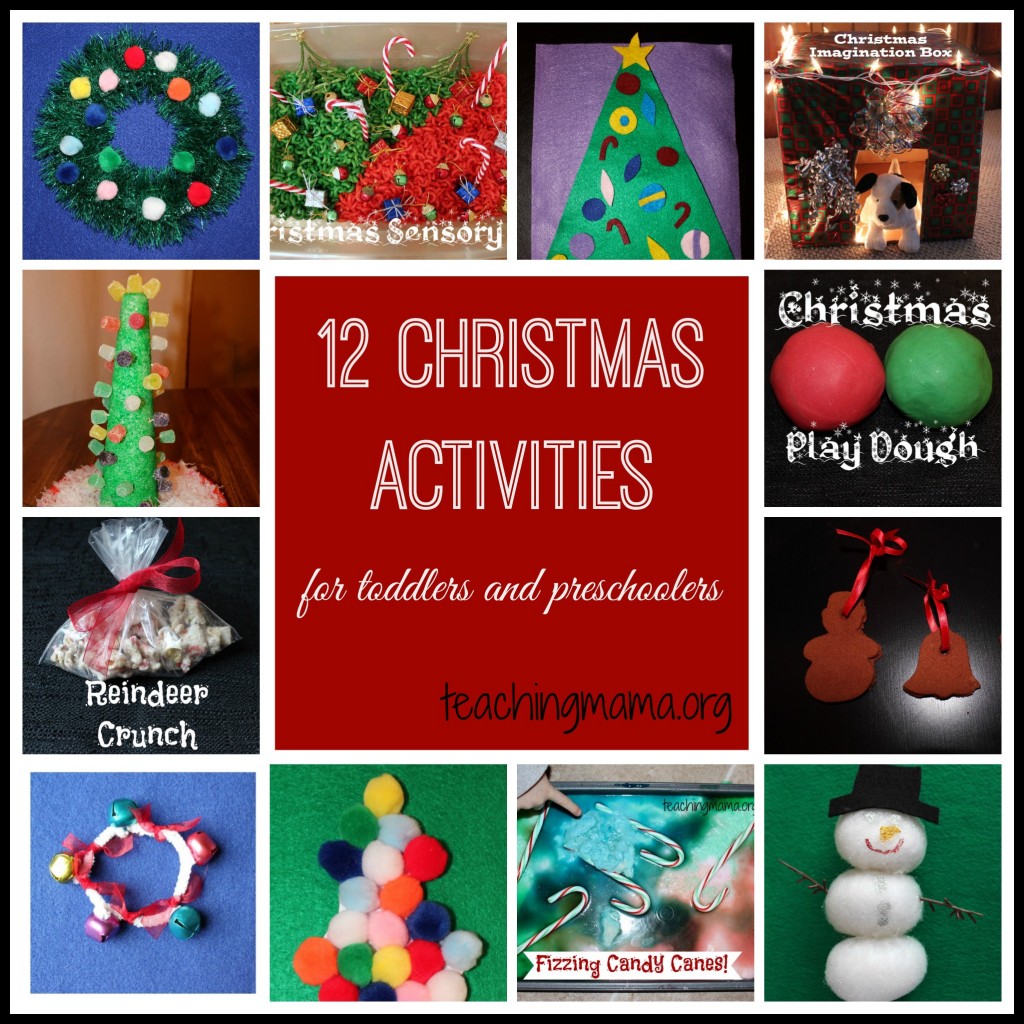 1. Christmas Sensory Bin
We love sensory bins/tubs. So adding in brightly colored noodles, bells, and fake candy canes make this bin a lot of fun for little ones. (remember, please only do this activity if your child does not put items in their mouth!). To see how we made this bin, please visit this post.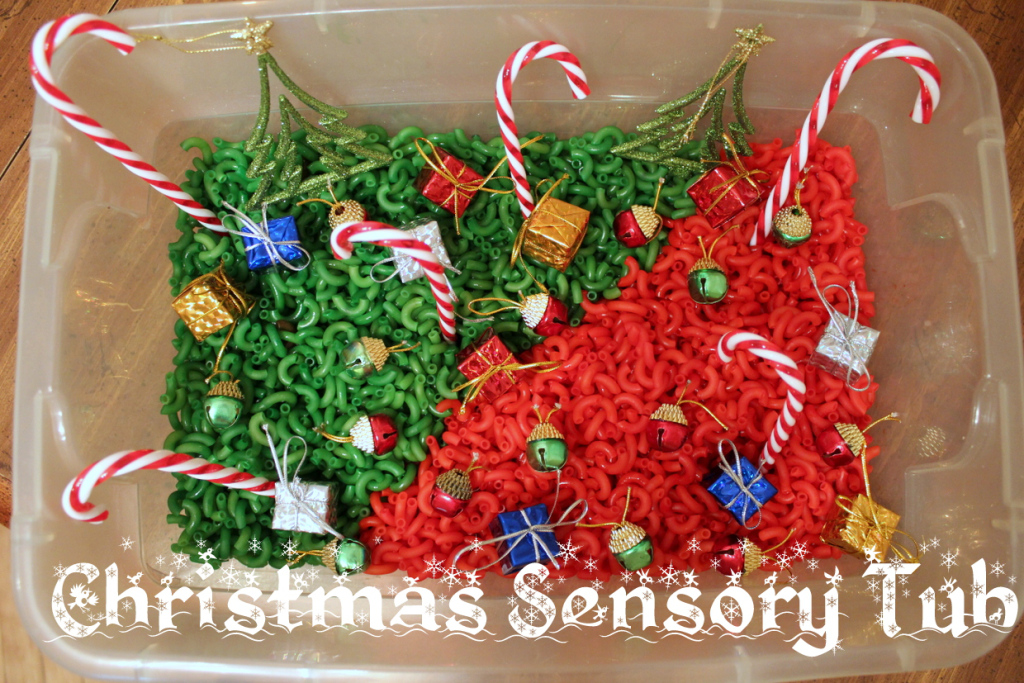 2. Christmas Sparkly Play Dough
We also love, love, love play dough. We added a little shimmer to this recipe. It is so smooth and it lasts for a long time. To get the recipe, click here.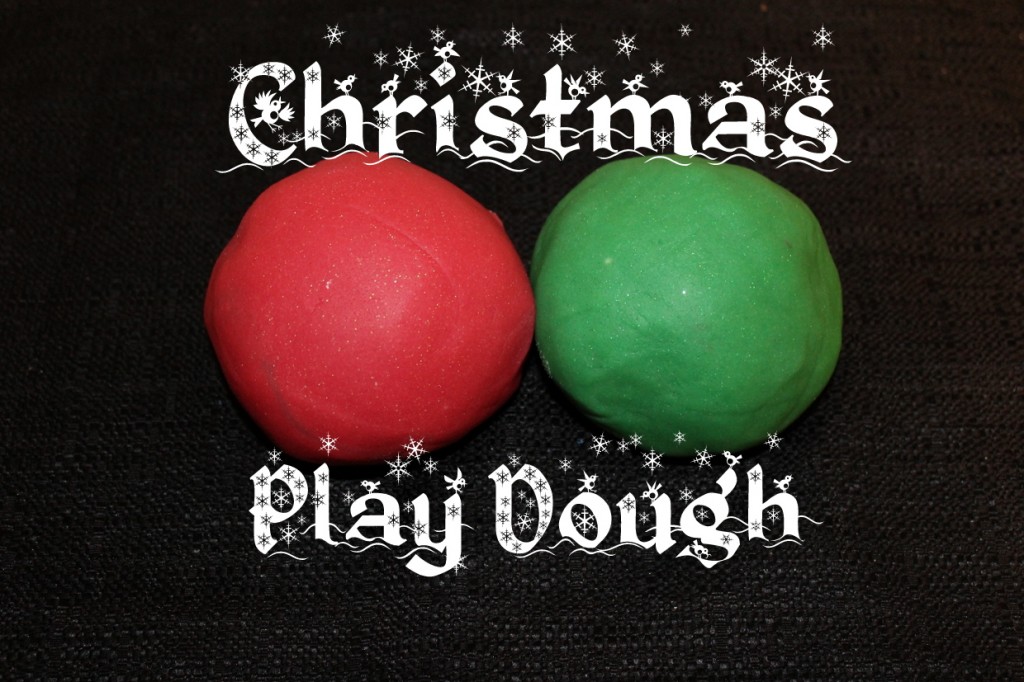 3. Felt Christmas Tree
Let your child be creative with decorating a felt tree. To see how we made it, click here.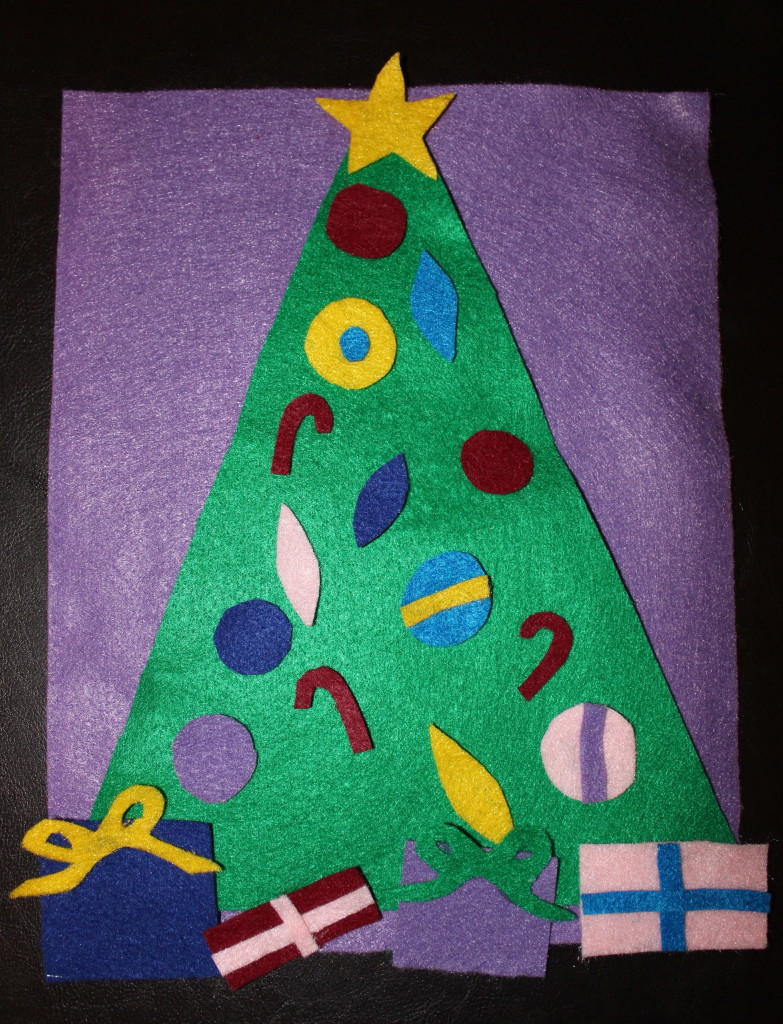 4.  Christmas Imagination Box
Imaginary play is so important for little ones. Spark imagination by creating this Christmas box. See all the details here.
5. Reindeer Crunch Snack
Reindeer Crunch is a delicious snack you can make with your kids! And you can always leave it out on Christmas Eve for Santa's Reindeer 🙂 You can get the recipe here.

6. Jolly Christmas Tree Craft
Try making an edible Christmas tree with a styrofoam cone, toothpicks, and gumdrops! See how we made it here.
7. Jingle Bell Bracelet
Parents may not love bells, but kids sure love them! So, here's a tutorial on how to make 2 different jingle bell bracelet.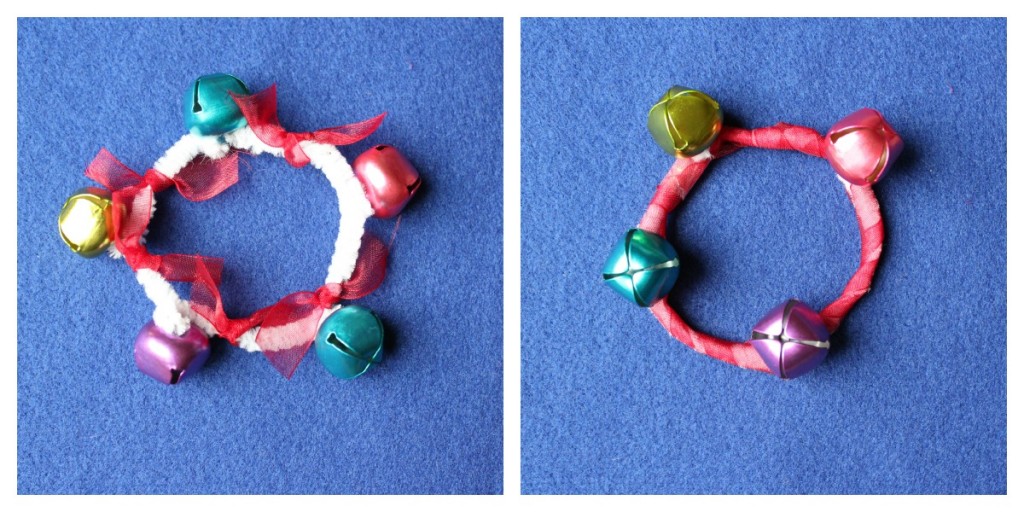 8. Pom Pom Christmas Tree
Have fun making a colorful pom pom Christmas tree! You can find all the details here.
9. Puff Ball Snowman
Create a snowman using giant puff balls. To see more, click here.

10. Pom Pom Wreath
I love this colorful wreath! To see how we made it, see this post.
11. Applesauce and Cinnamon Ornaments
Oooh these ornaments are so easy and smell amazing! I love making these each year with my little ones. You can read how to make them here.
12. Fizzing Candy Canes
If you're looking to do a science experiment, then you should try out fizzing candy canes! To see the details, visit this post.

There you have it…12 fun activities for Christmas! 🙂