Homemade Drum for The Little Drummer Boy
One of our preschool activities this week was learning about The Little Drummer Boy. It's not a story from the Bible, but it is a great Christmas song and story. To add to the story, we created a homemade drum! I had been saving a hot chocolate tub for a while because I knew it would be good for a craft someday. Turns out, it was perfect for making a drum!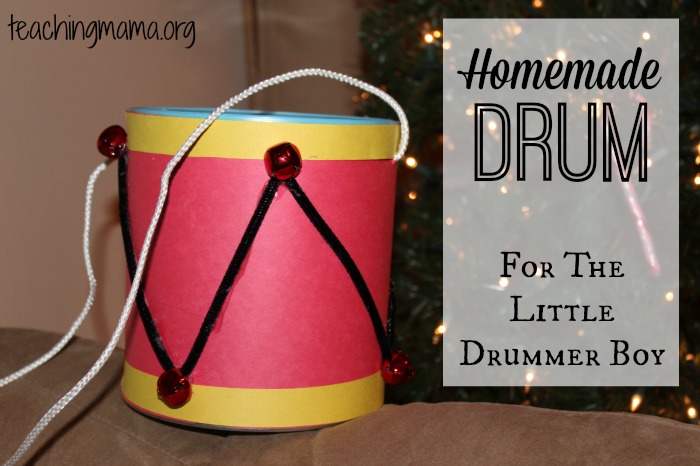 Here's what you need for the homemade drum:
large canister (like a hot chocolate one)
paper
hot glue gun (or some other type of glue)
bells
pipe cleaners
rope
drill (or something to poke a hole with!)
If you want your drum to hang around your neck, then start by by drilling 2 holes on either side of the canister. Then thread the rope into the hole and tie a knot so it stays inside the canister. Then place the lid back on the canister.
I made the mistake of adding paper around the canister first and then I had to do "surgery" on the drum to get the rope in the hole!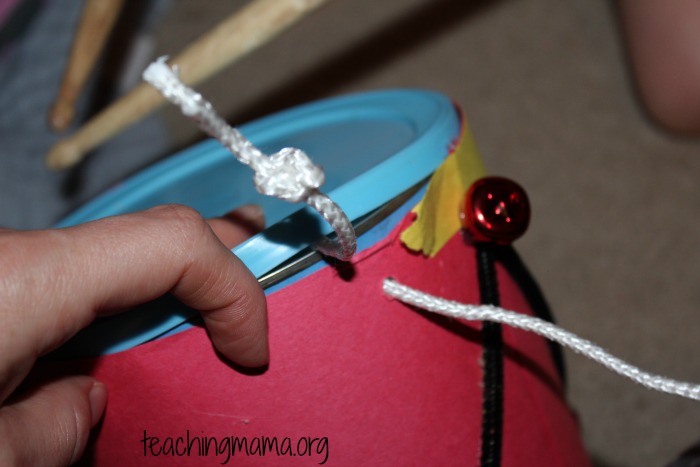 Then cover the canister with paper and glue it on. I used a hot glue gun because it glues well and the glue dries quickly.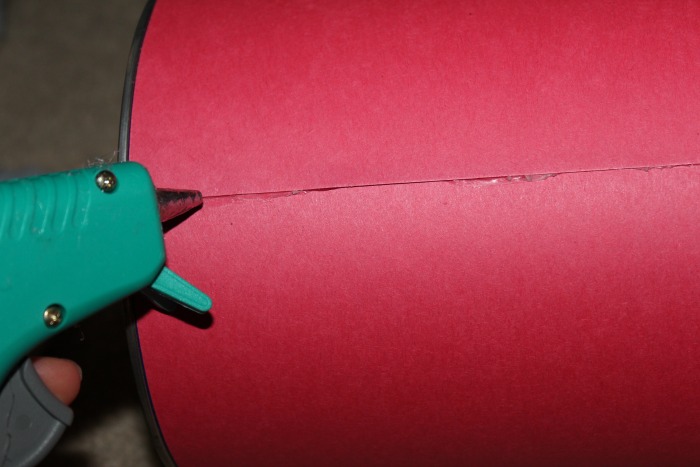 I added some yellow paper to the top and bottom of the red paper. I also glued this down with a hot glue gun.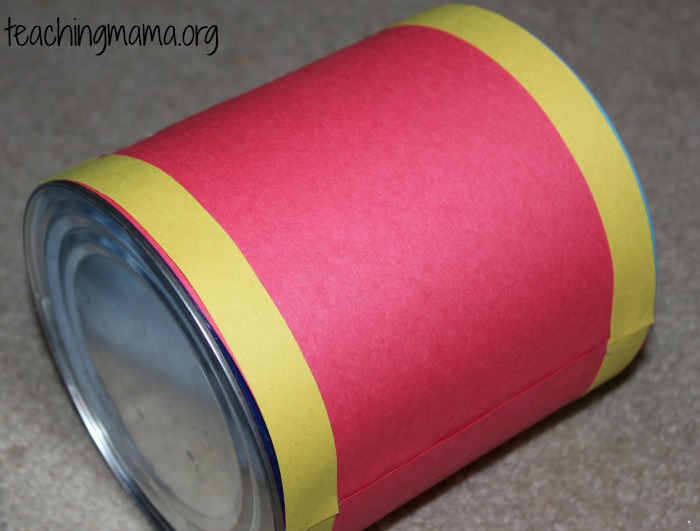 Then I glued on pipe cleaners and bells to decorate it. And that's all you need to do to make a homemade drum!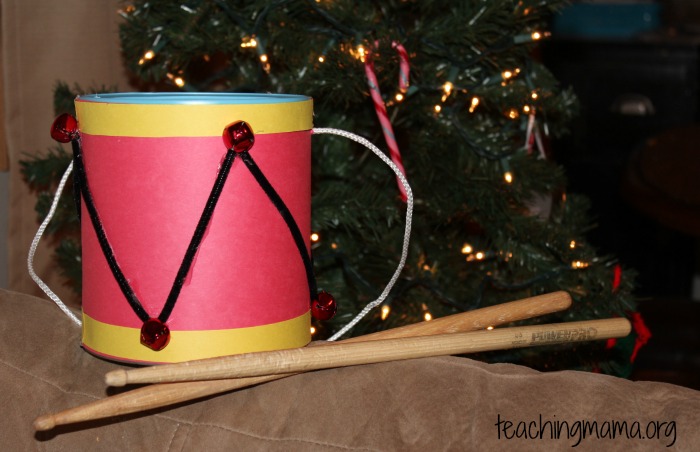 Y0u can pat the drum with your hands or use sticks! The boys LOVED playing with the drum! It actually sounded like a drum! And the bells were a nice addition!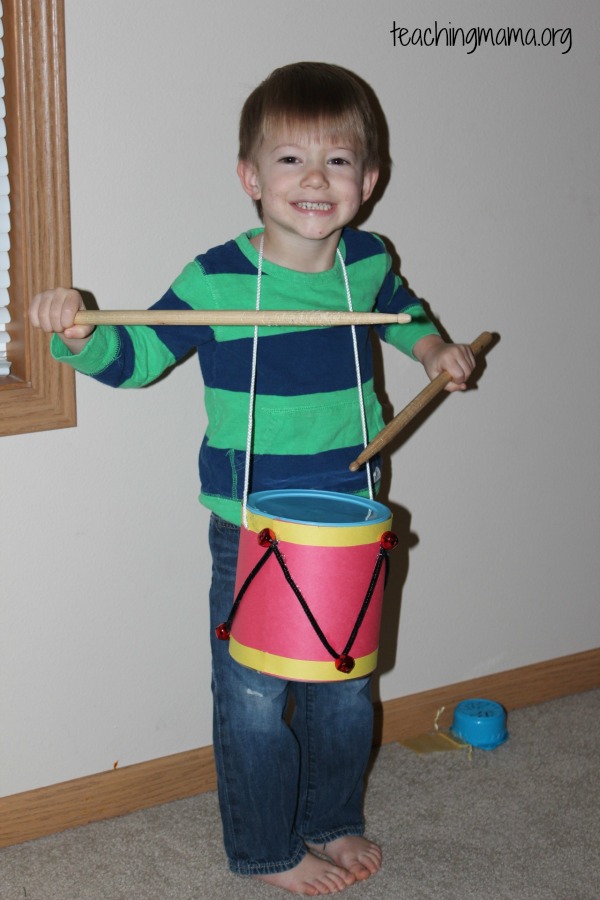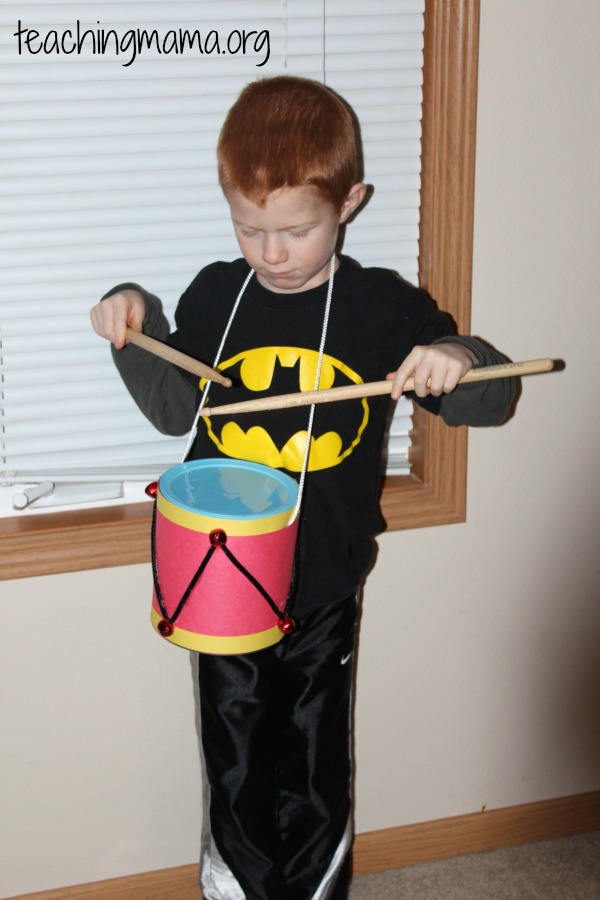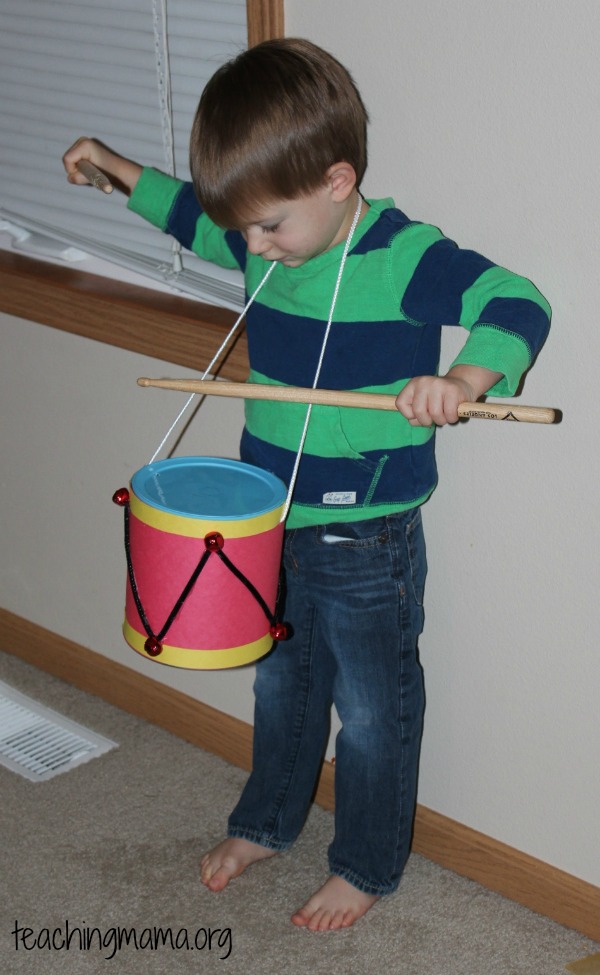 After we made the drum, we played it while I sang The Little Drummer Boy song. Whenever we sang the part "Pa Rum Pa Pum Pum", the boys would take turns patting the drum. They loved it! I also used 
The Little Drummer Boy printables
found from the blog Wildflower Ramblings.
I love this time of year…so many wonderful Christmas activities to celebrate the gift of our Savior!