Disclosure: This post contains affiliate links.
Halloween is coming up this week! We've been reading lots of fall-themed books at our house. One of my kids' absolute FAVORITE book is Do Not Build a Frankenstein!
It is such a cute book! As we were reading it, I came up with an idea to do a game called Build a Frankenstein.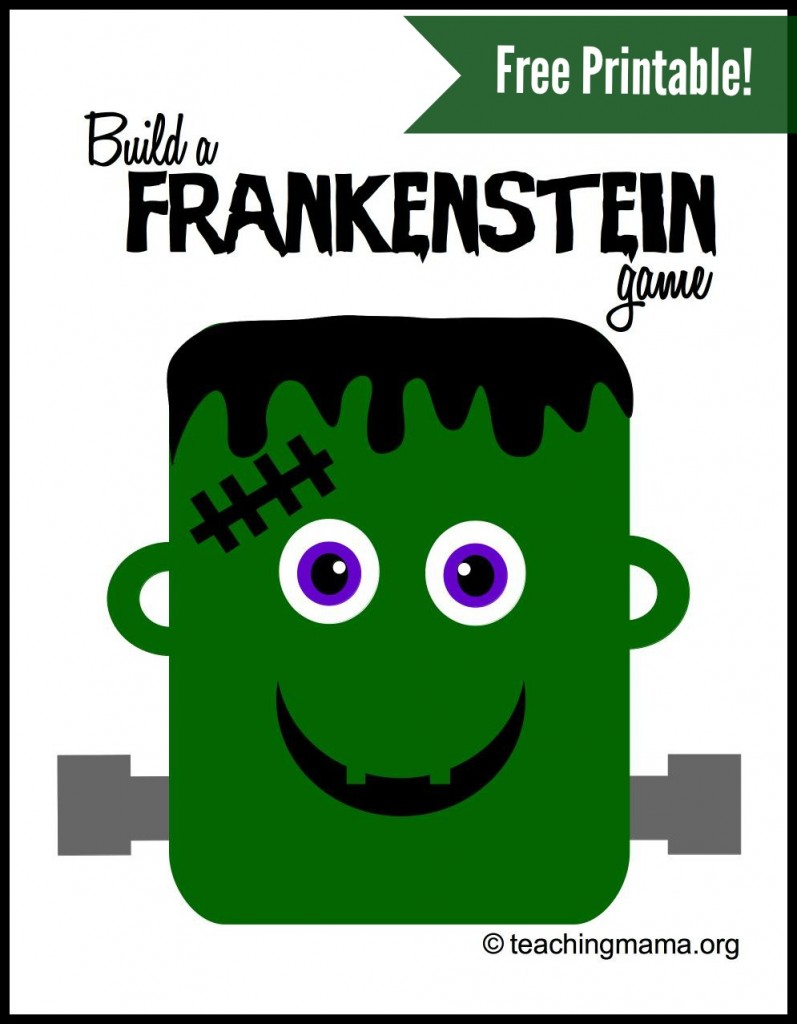 In this game, the goal is to build your Frankenstein before the other player. Players start with a green Frankenstein head. They spin and whatever the spinner lands on, the player adds to their green Frankenstein face.
Kids have fun adding the body parts to the face! It doesn't have to look perfect. 🙂
2 spots on the spinner are not body parts. One is "Lose a Turn" and the other is "Take 1 Off".
This game is a lot of fun! It's simple for preschoolers and not scary for them!
To download your copy of this game, click here —> Build a Frankenstein Game
TIPS:
*To make this game sturdy and last longer, I recommend printing the game on card stock paper and laminating it. I used this laminator
.
*On the spinner printable, there is an arrow to cut out. Place a brad through the arrow and the spinner to make it spin. (You may notice my arrow looked different. I used a plastic arrow from another game we had.)
Hope you'll try it out! Happy Halloween!! 🙂