Color Matching Game for Toddlers
The other week I was at Walmart and I came across some paint samples. Seeing that they were free, I quickly grabbed a few thinking I could use these for an activity. I got to thinking that this would work well for introducing colors to Wes. I decided to make it into a matching game. I picked up some magnetic buttons and some acrylic jewels as well.
I cut the colors into equal squares. Then I put the magnet on using the foam adhesive on the back.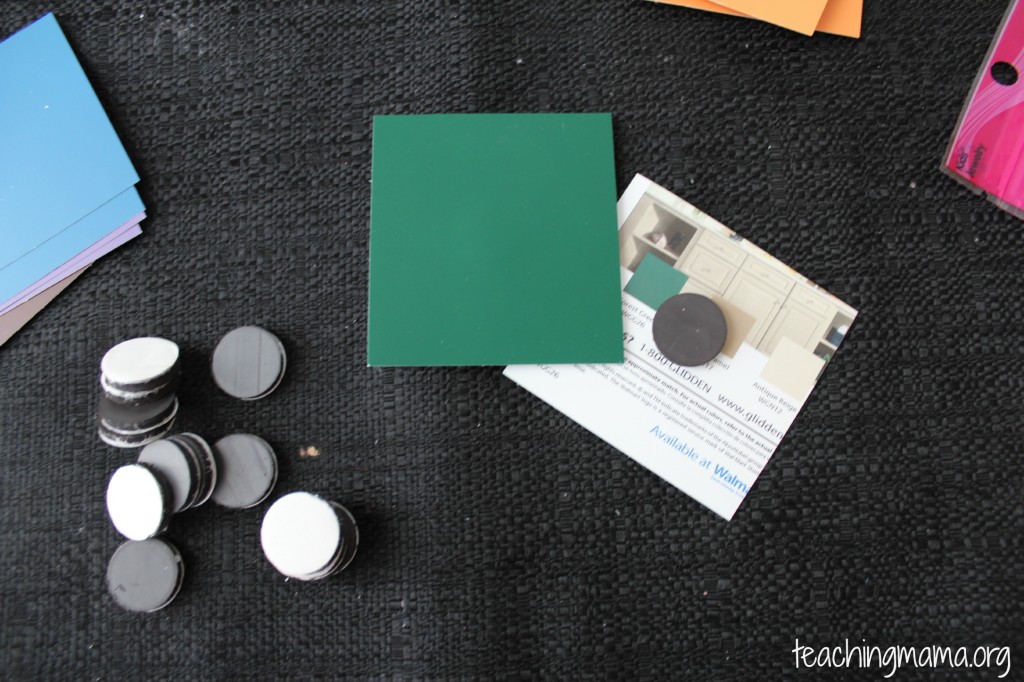 I decided to use some acrylic jewels to make some designs on the front. My idea was to make shapes so Troy could practice naming shapes, but not all the colors had a clear shape. I used super glue to adhere these jewels onto the color samples. It worked really well!
This game is very simple. Basically, you put a pile of colors in front of your child and have them match them together. The designs on the colors should line up, but don't have to. You could also use this to teach shapes to kiddos. Since the backside is magnetic, it's easy for the color samples to stick to the cookie sheet. Here's what my boys looked like playing the game.
Wes had fun playing the game. With only being 17 months old, he didn't master this activity. It was just to introduce him to colors and have him match them together. We will be pulling this activity out frequently to keep practicing!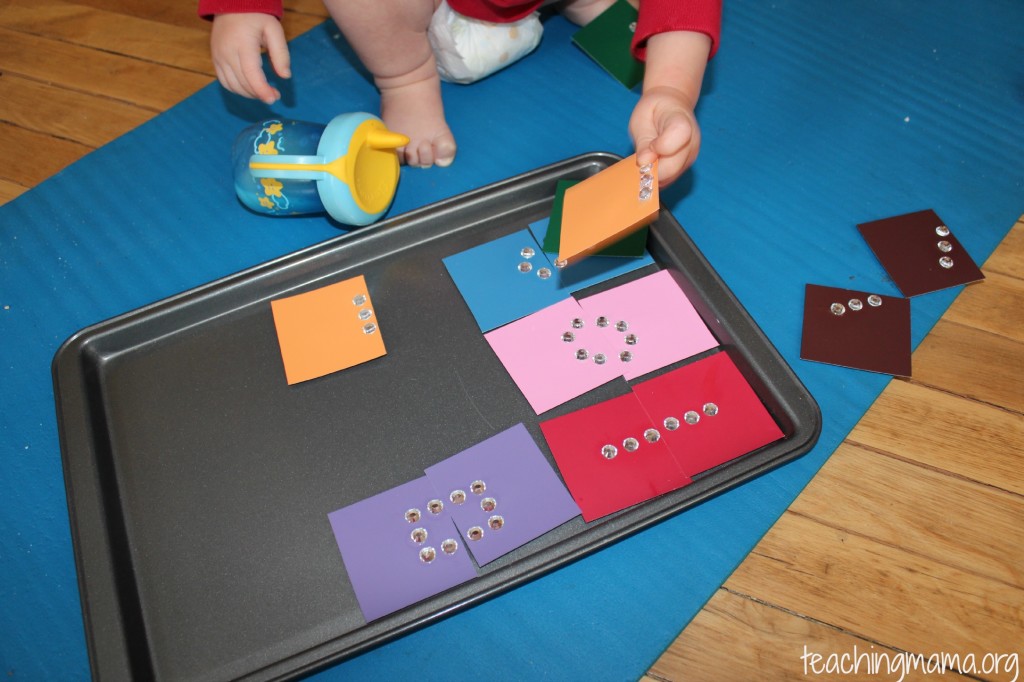 Troy's turn to try it out! Of course he was a lot better at matching the colors. Still good practice for a 3 year old!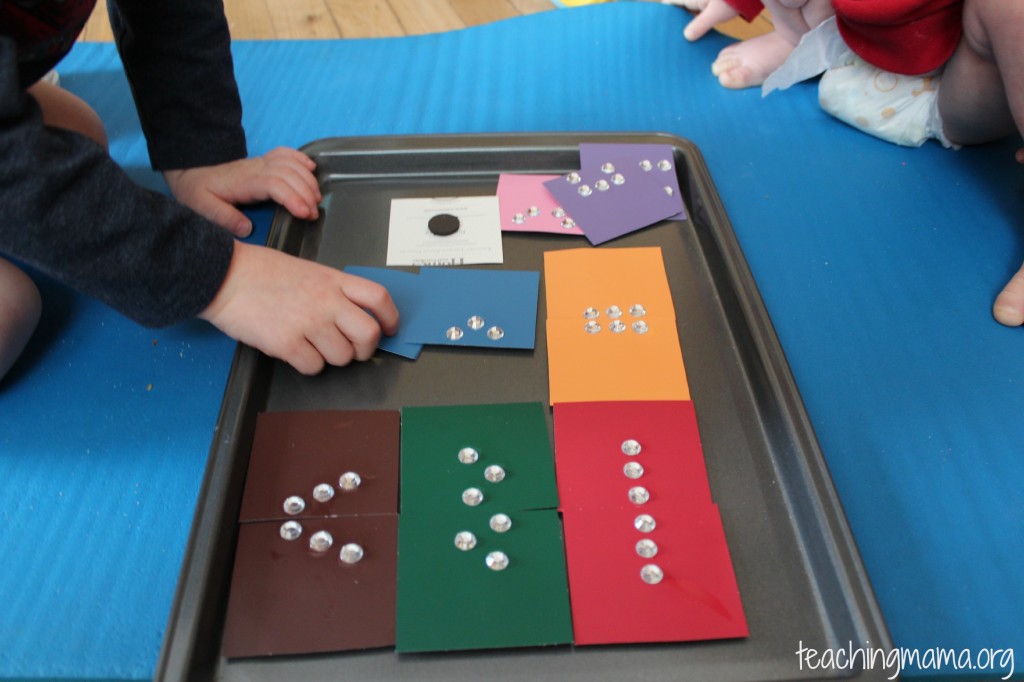 So the next time you're at Walmart, pick some of these free samples up and try it out! What other ideas do you have to teach kids about colors?