Toddler Tuesday: Sensory Balloon Bugs
Don't you love a simple activity that keeps kids busy for hours? Well these sensory balloon animals are perfect for keeping little ones busy. A sensory balloon is filled with material that kids can squish around and it's really a great way for children to explore the sense of touch.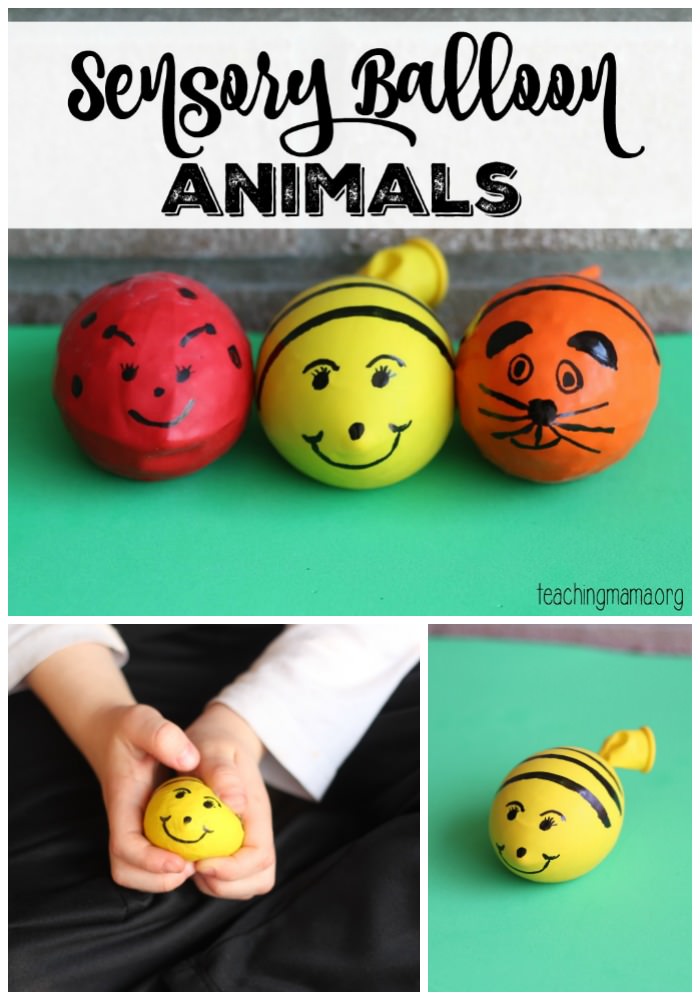 These little critters are so much fun to squish around. Not only is this a sensory activity, it's also great for building up fine motor skills. When the kids squeeze the balloon animals, they build up hand strength.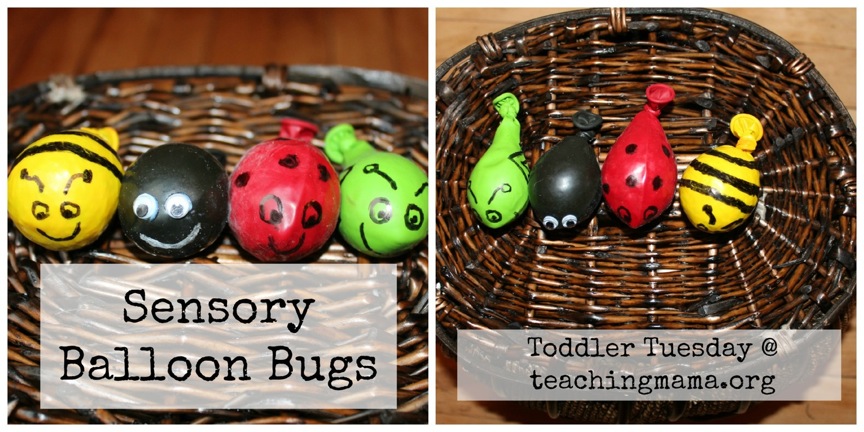 Here's what I used to fill the balloons: rice, beans, and popcorn kernels.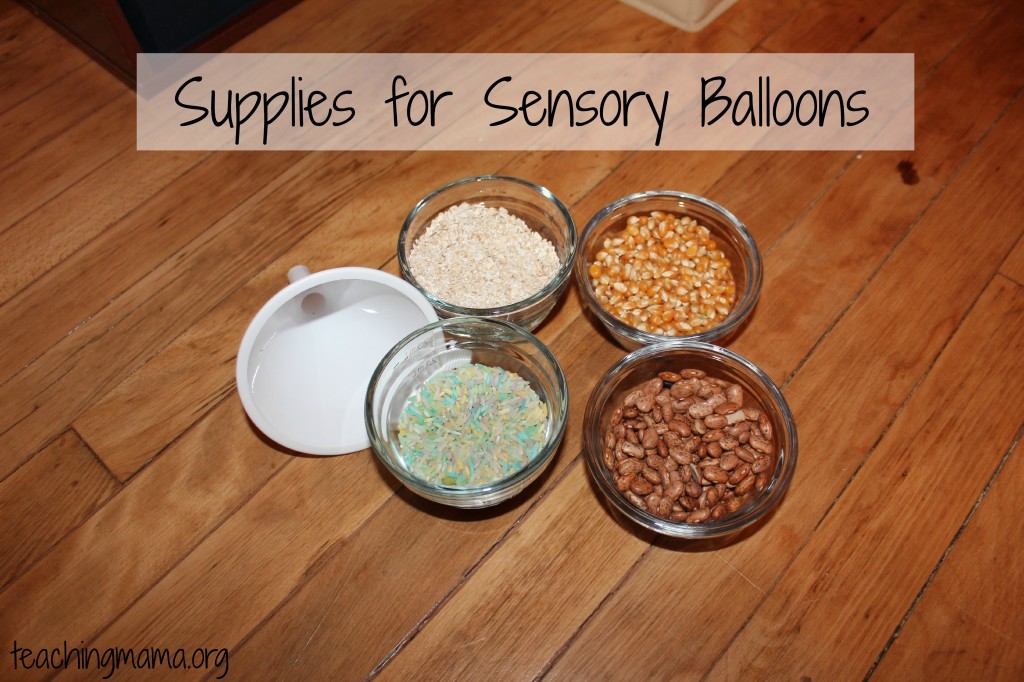 To fill the balloons, you'll need a funnel. Just attach the balloon to the end of the funnel and pour the material in. For bigger things (like beans), you may need to shake it to keep the funnel from getting clogged.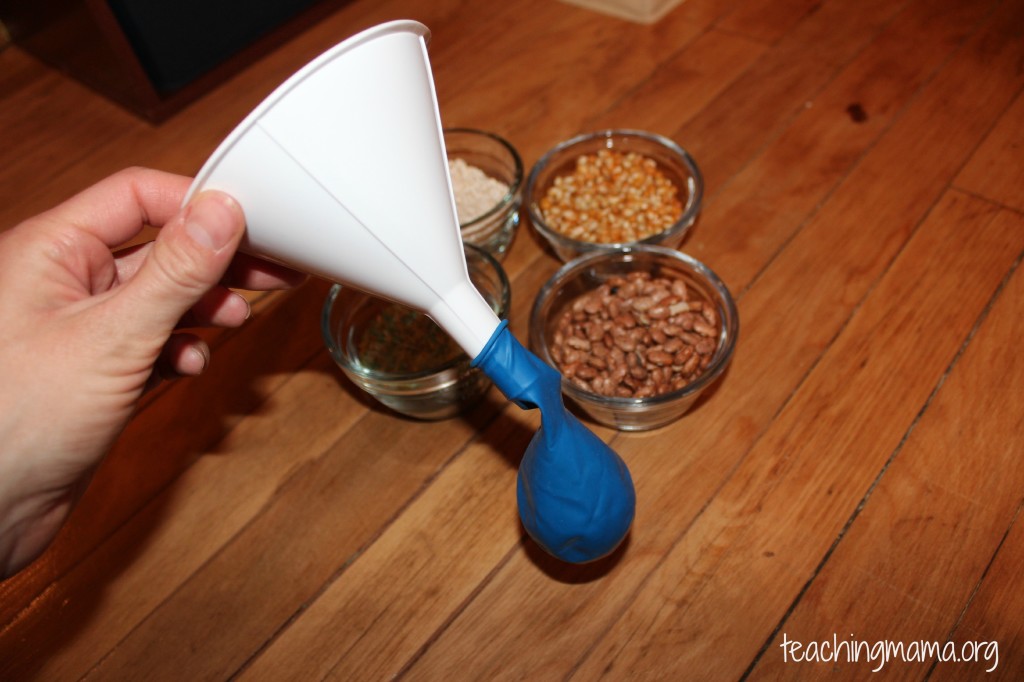 After you fill the balloon, tie it. Then you can draw eyes, antennas, legs, etc. to make them into bugs or animals. I used a black Sharpie to draw on the balloon. I admit…I'm not the best artist, but my toddler will never know! :). Something else I did was have my older son feel the balloons and try to guess what I filled them with. He got some right and some wrong, but it was good for him to practice using his sense of touch. I love these little sensory balloons! We also filled one with sugar, which really felt like a stress ball!
My little toddler loved this activity. He couldn't wait to get his hands on these little guys!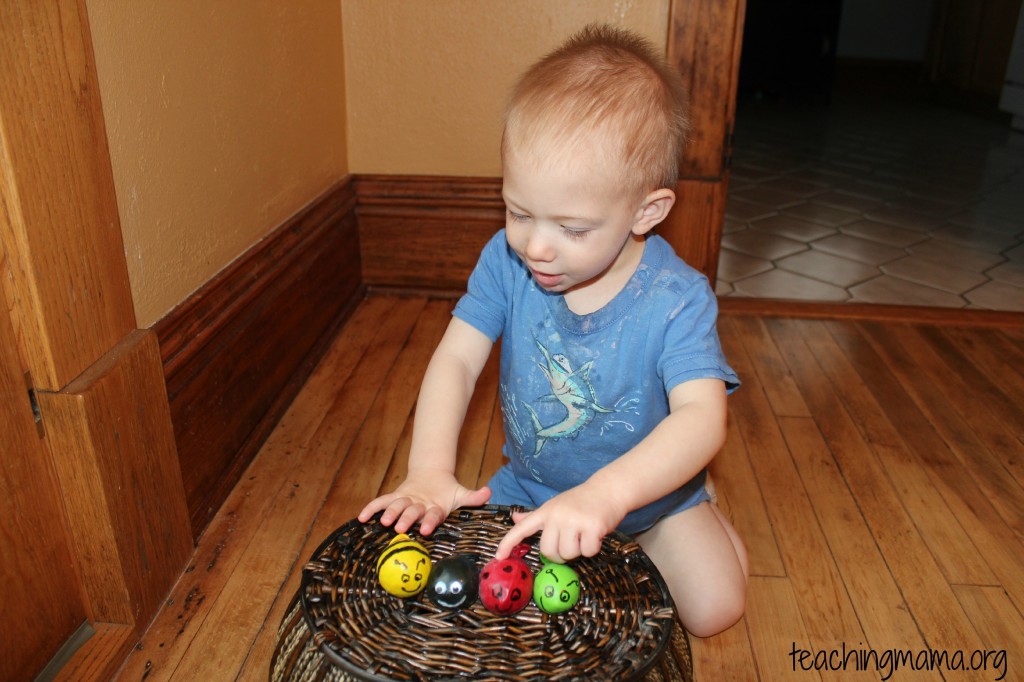 (Please ignore the fact that my son has an incredibly messy shirt on and no pants…I still think he's cute 🙂 )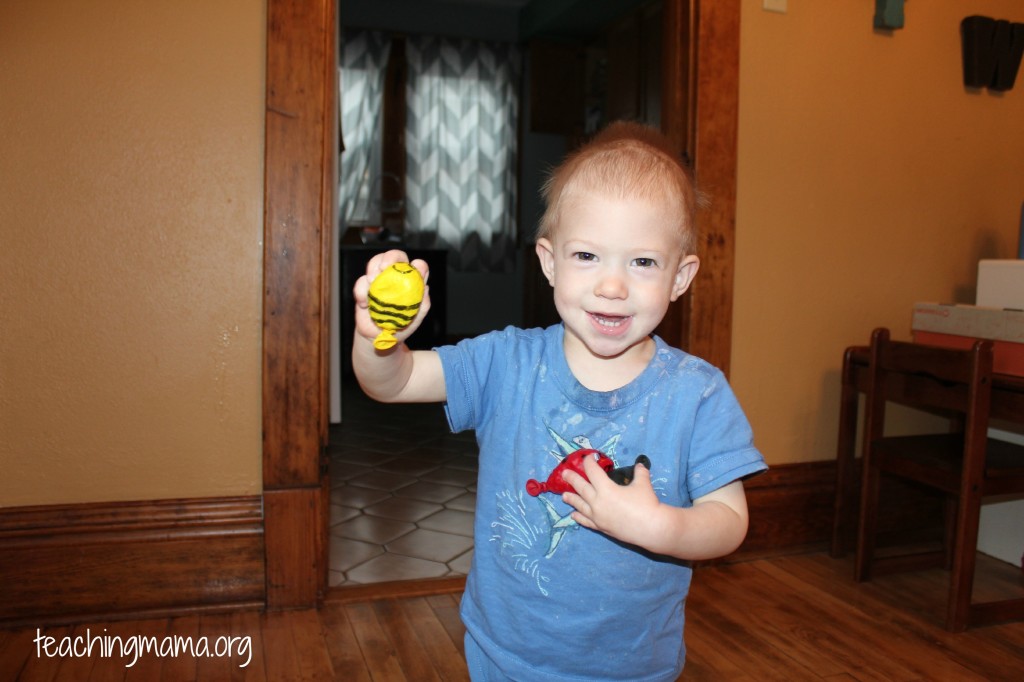 Then we played a game with the bugs. I had him practice using his gross motor skills to throw the bug into the basket. It's good practice for toddlers to throw a ball (or balloon bug) with direction. And of course it's fun! What toddler doesn't like throwing things? I don't think I've ever met one…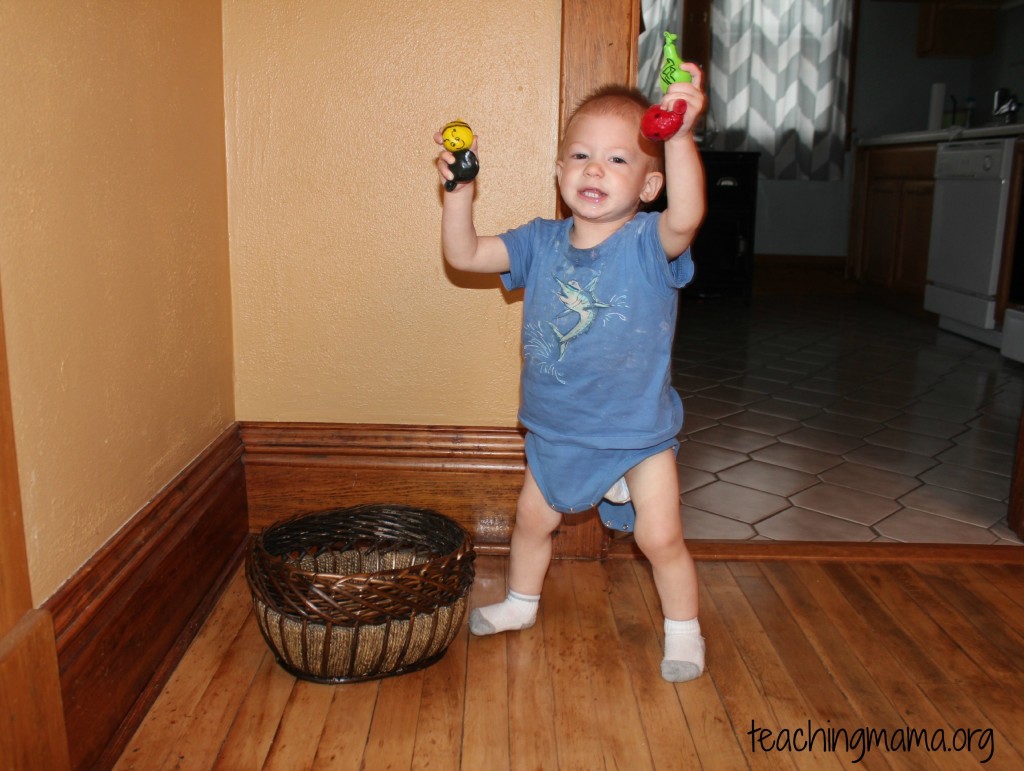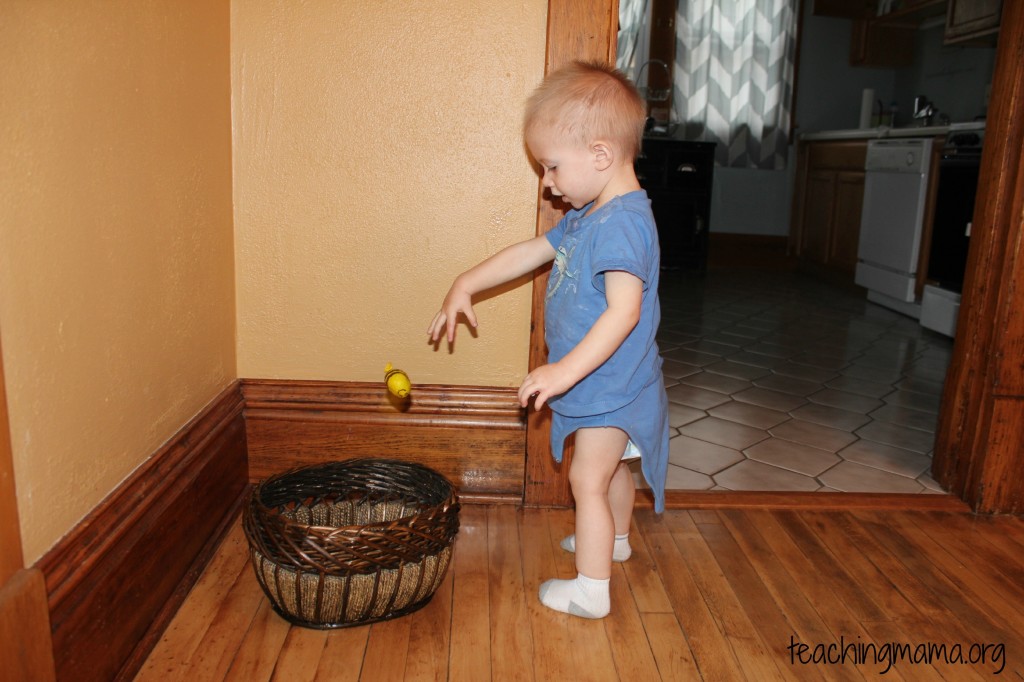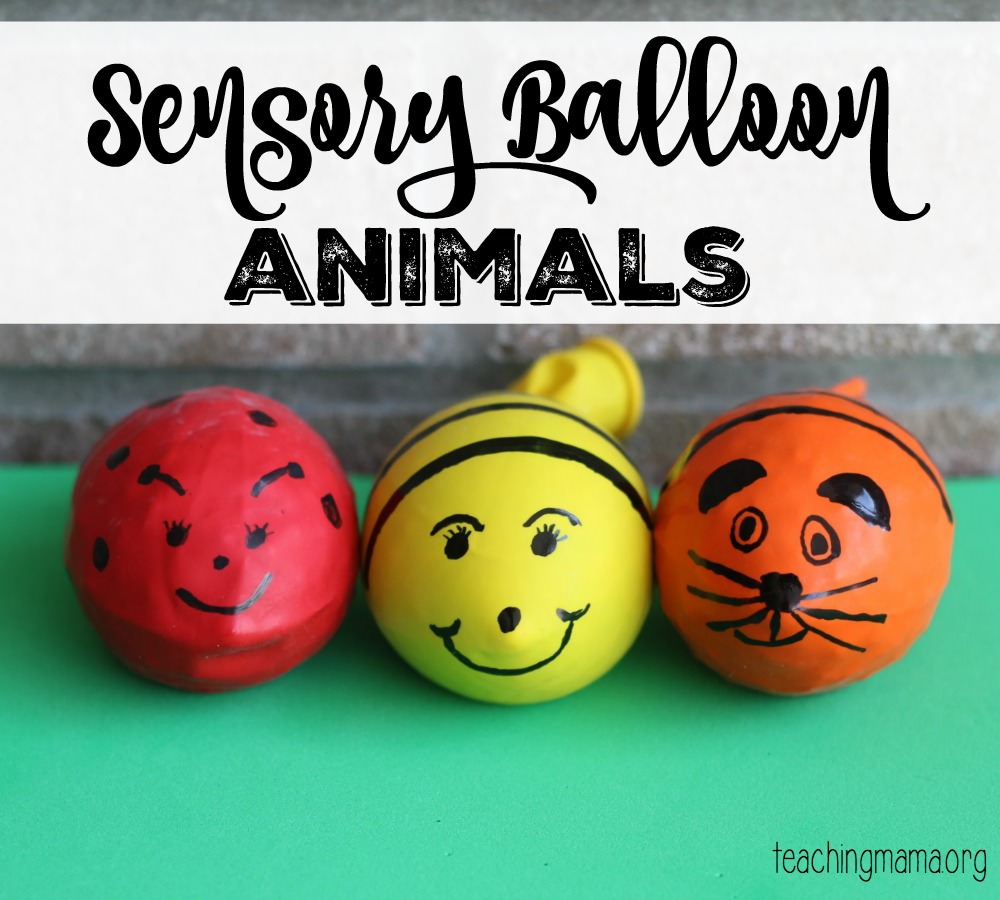 Will you try this activity out? I guarantee your toddler (or any child) will love it!!