Ladybug Math for Preschoolers
We are continuing our theme of bugs this week and doing some math activities with some homemade ladybugs!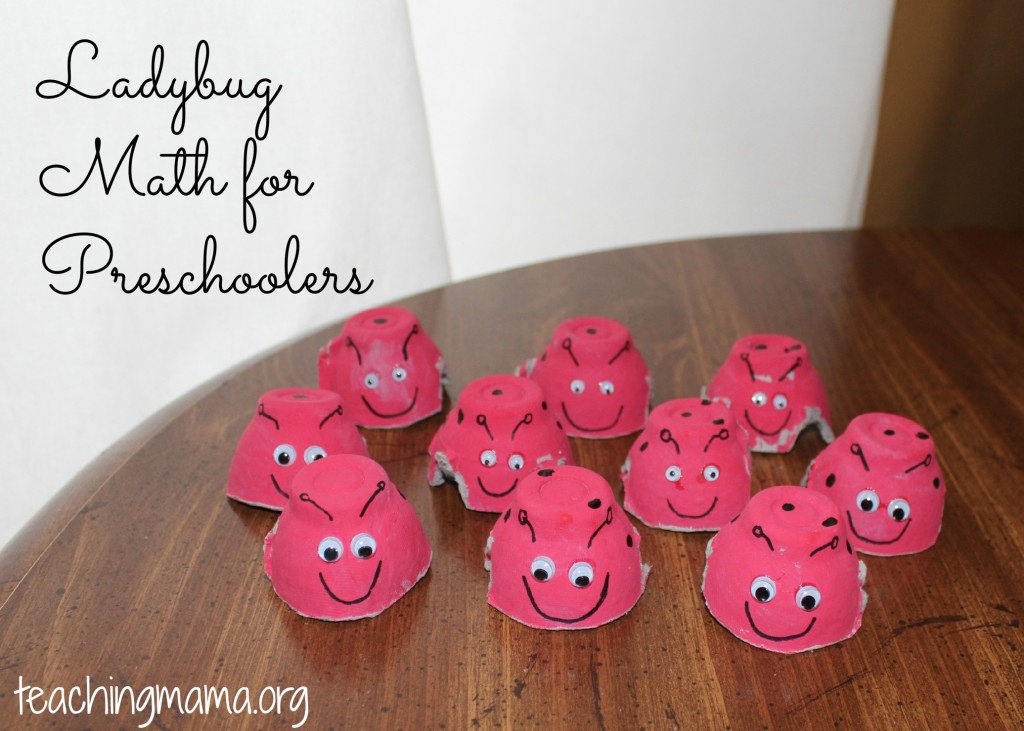 To make this activity, you'll need an egg carton, red paint, googley eyes, and black marker. The first step is to paint the egg carton red.
After it's dry, cut up the egg carton. Then add googly eyes and draw antennas on them.
For this activity, you will need ten ladybugs. You will draw one black spot on the first one, two spots on the next one, three spots on the next one, and continue this pattern up to the number 10. The goal of the activity is for your child to count the ladybug spots and then put the ladybugs in sequential order from 1-10. (I also put the corresponding number inside of each egg carton for my child to check his counting.)
Before beginning the game, ask your child what they know about ladybugs. Then share a few fun facts with them.
Here's what I wanted my oldest to learn about ladybugs:
These creatures are actually considered beetles because of their hard shell
Their red color and black spots warn predators to stay away
The number of black spots on each lady bug varies. Some ladybugs have no spots and some have up to 24 spots! The spots are with them all their lives and they don't grow new spots.
Then have them count the spots on each ladybug.
After they count, have them put the ladybugs in order from 1-10.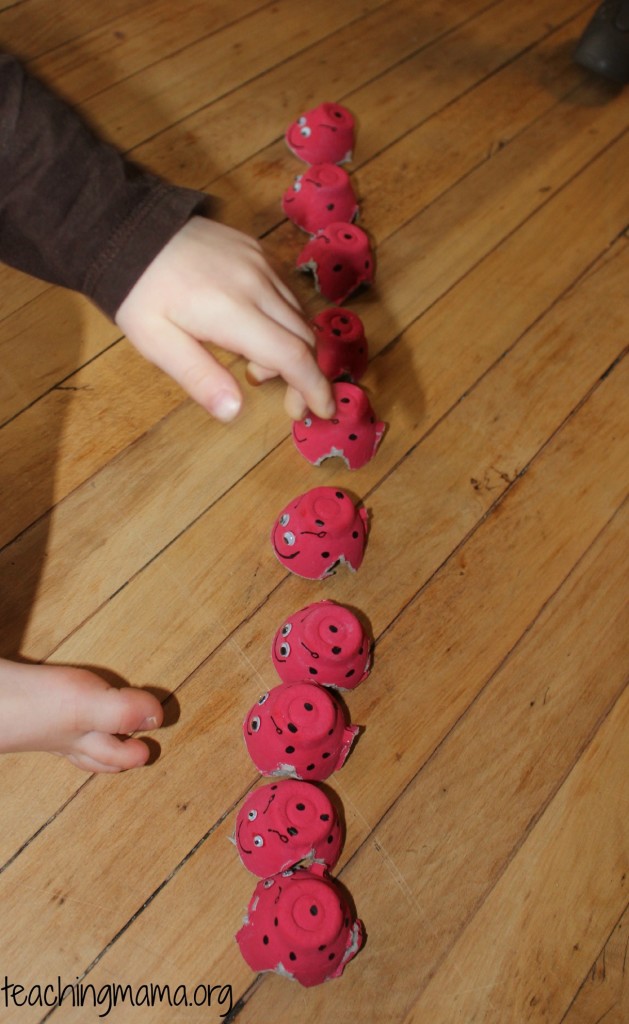 This was a good activity for my oldest (who is 3.5) because he had to focus on counting each spot and he had to make sure he didn't over-count the spots. It was very good practice for him to line up the ladybugs in sequential order. We love incorporating math skills into fun learning activities!
You may have noticed that we had two sizes of googly eyes. Half of them were tiny and the other half were small eyes. For the next activity, I had him sort the ladybugs into two groups: tiny eyes and small eyes. After he sorted them I had him count each group, which he found that they each had 5 ladybugs.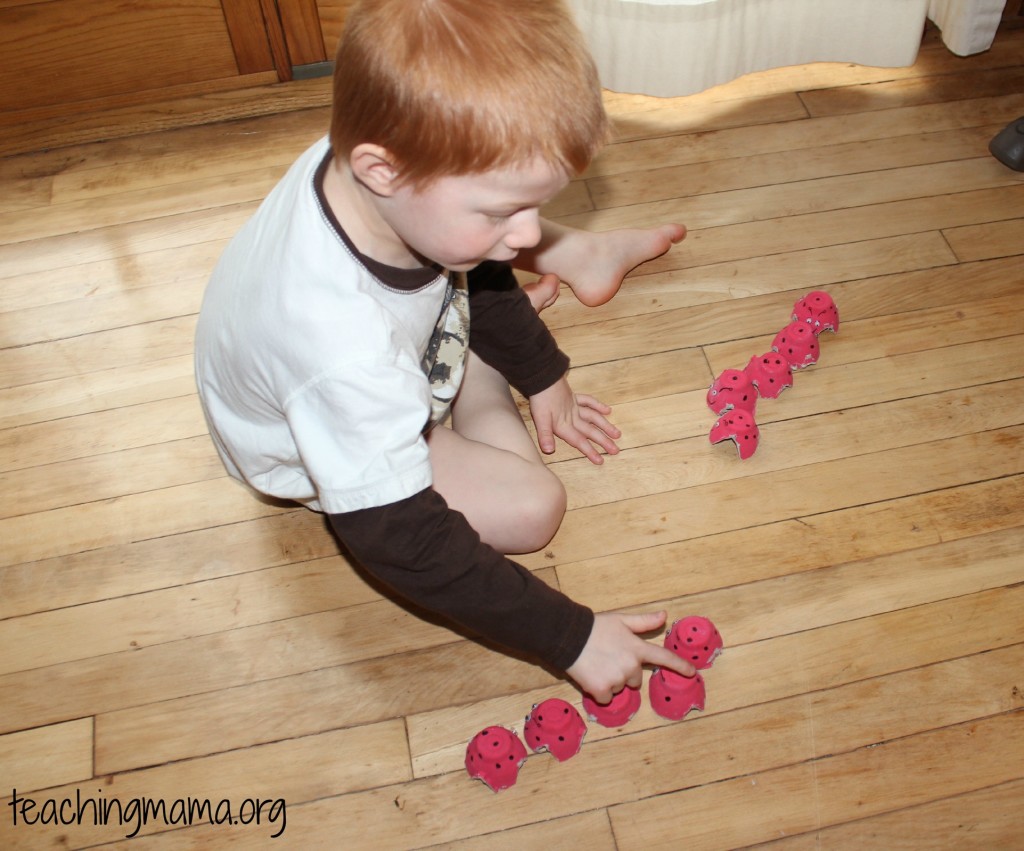 These are just a couple activities we did with our ladybugs, and I'm sure I will use them for other learning activities. Do you have any ideas for using these ladybugs?