Counting Mats for Preschoolers
An important skill for preschoolers to learn is how to count and how to make meaning with numbers. When kids can count objects with meaning, or the ability to match one object to one other object, they have the skill of one-to-one correspondence. One way to practice this is with counting mats. I've created some for an easy, hands-on way to practice this math skill. I hope you'll enjoy them, too!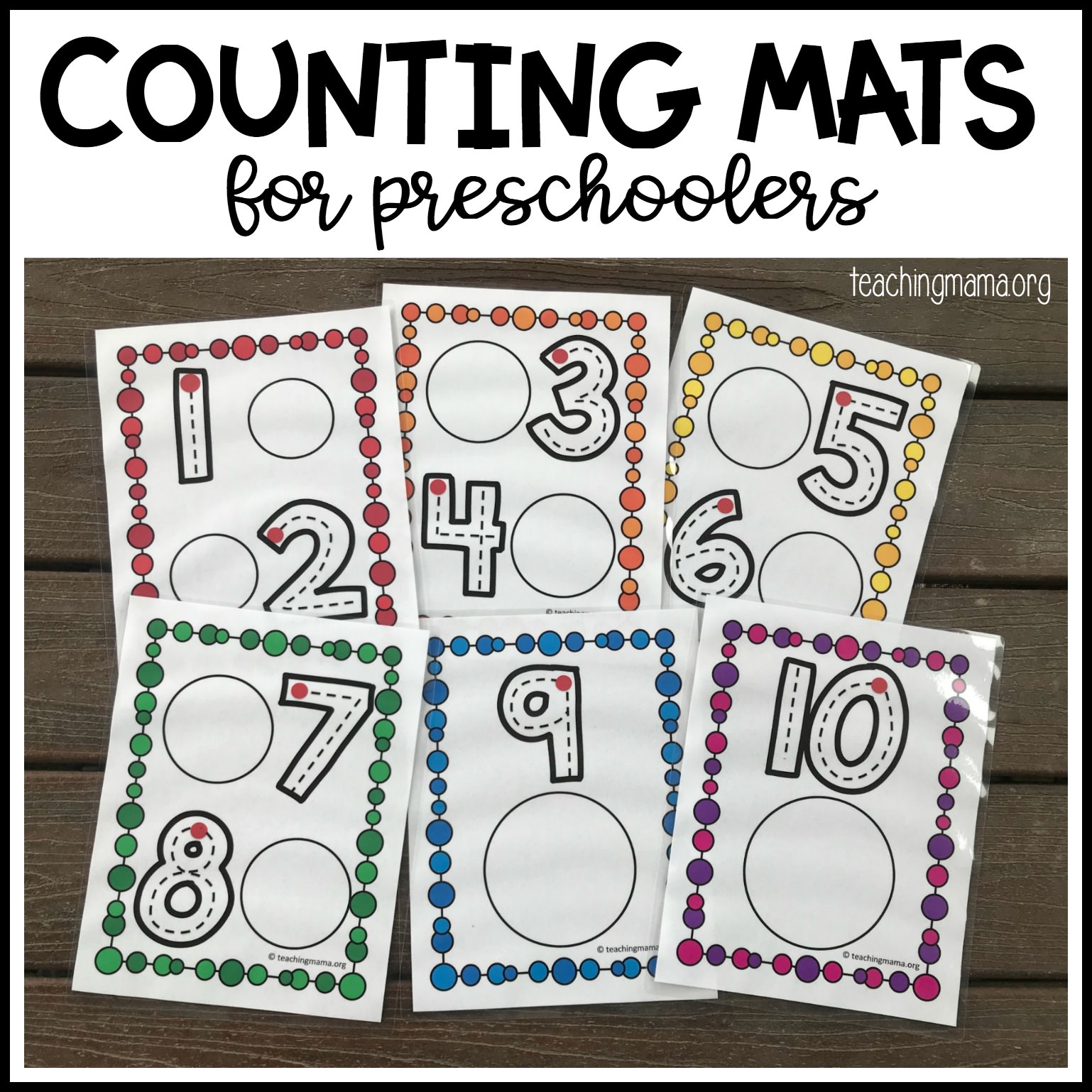 Benefits to Counting Mats
hands-on activity for practicing counting
works on the skill of one-to-one correspondence
helps with number recognition
it's a no-prep activity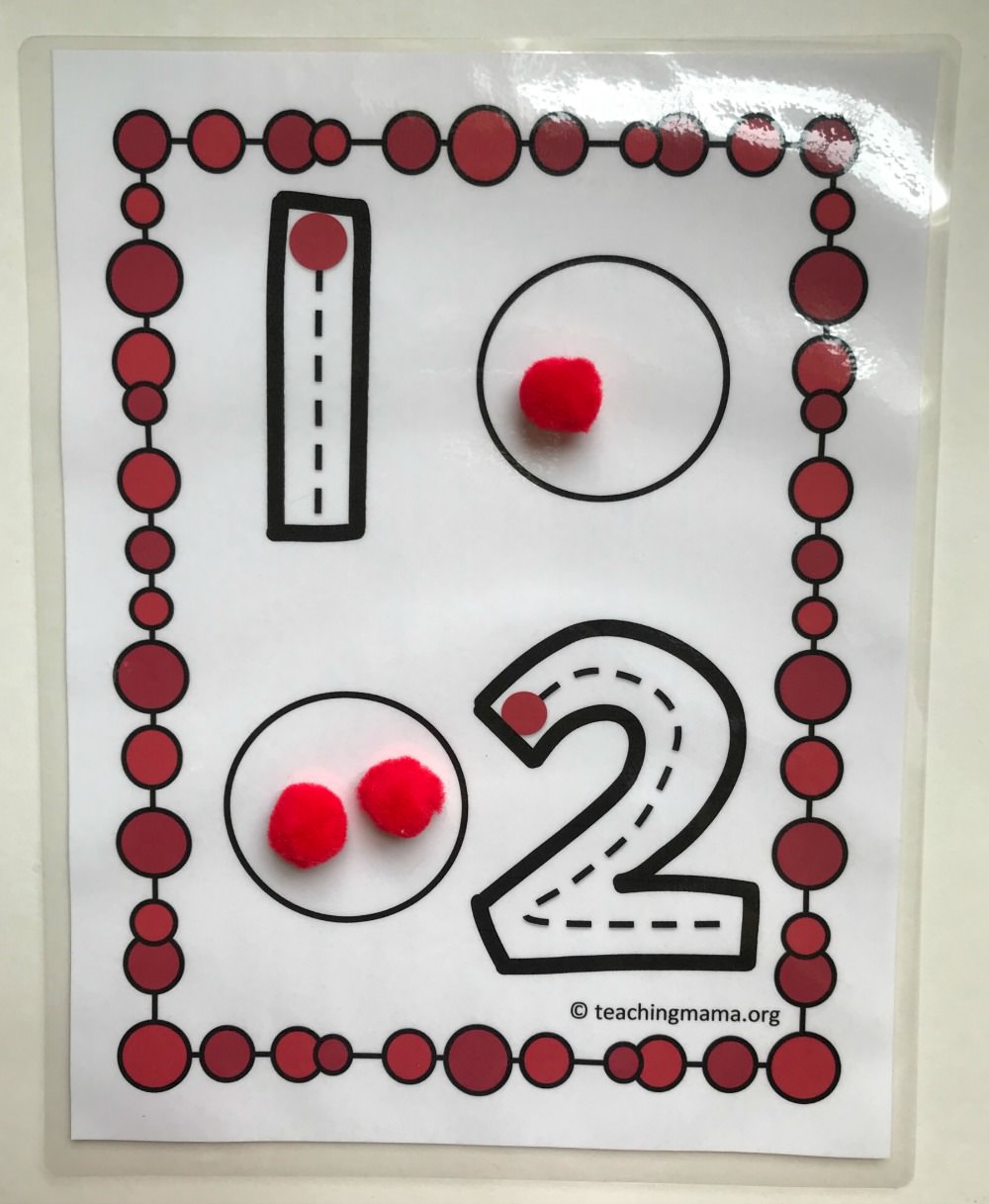 For this activity, you will need some sort of manipulatives. Here are some suggestions:
craft pom poms
mini erasers
unifix cubes
gems
cotton balls
paper clips
It really doesn't matter what you use for manipulatives, you just need something for your child to count.
I included the formation lines on the number. I recommend having your child start on the red dot and to trace the number. This is a great pre-writing skill!
Then have them count the manipulatives and place them in the circles. There are mats for numbers 1-10.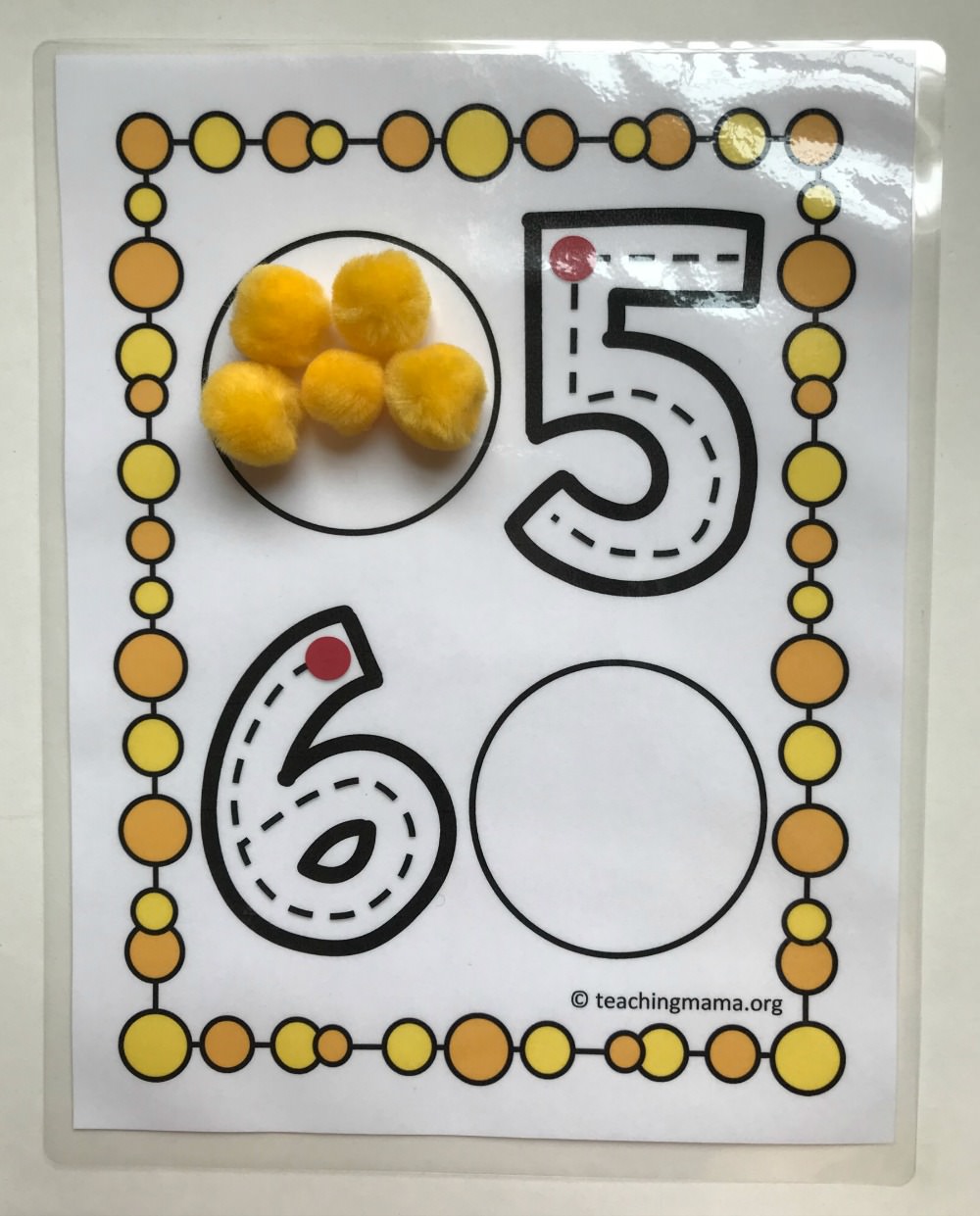 We used pom poms for our manipulative. If you did this, you could have the child sort the colors before counting and placing them in the circles.
I chose to laminate our mats so we could use them over and over. It also makes it so we can use them with playdough or dry erase markers and can easily wipe them up. You could use this as a supplemental activity after preschool, during preschool at a center, or as a whole group activity.
If you'd like to download this printable, just click below!