Pattern Block Printables For Shapes
Pattern blocks teach children about shapes and is a tool for developing visual discrimination skills. I love using pattern blocks in preschool and kindergarten classrooms to give students hands-on practice with making shapes and developing fine motor skills.
To make teaching easier, I'm sharing my printable pattern block templates you can use with your students. The download for this free printables is at the bottom of this blog post.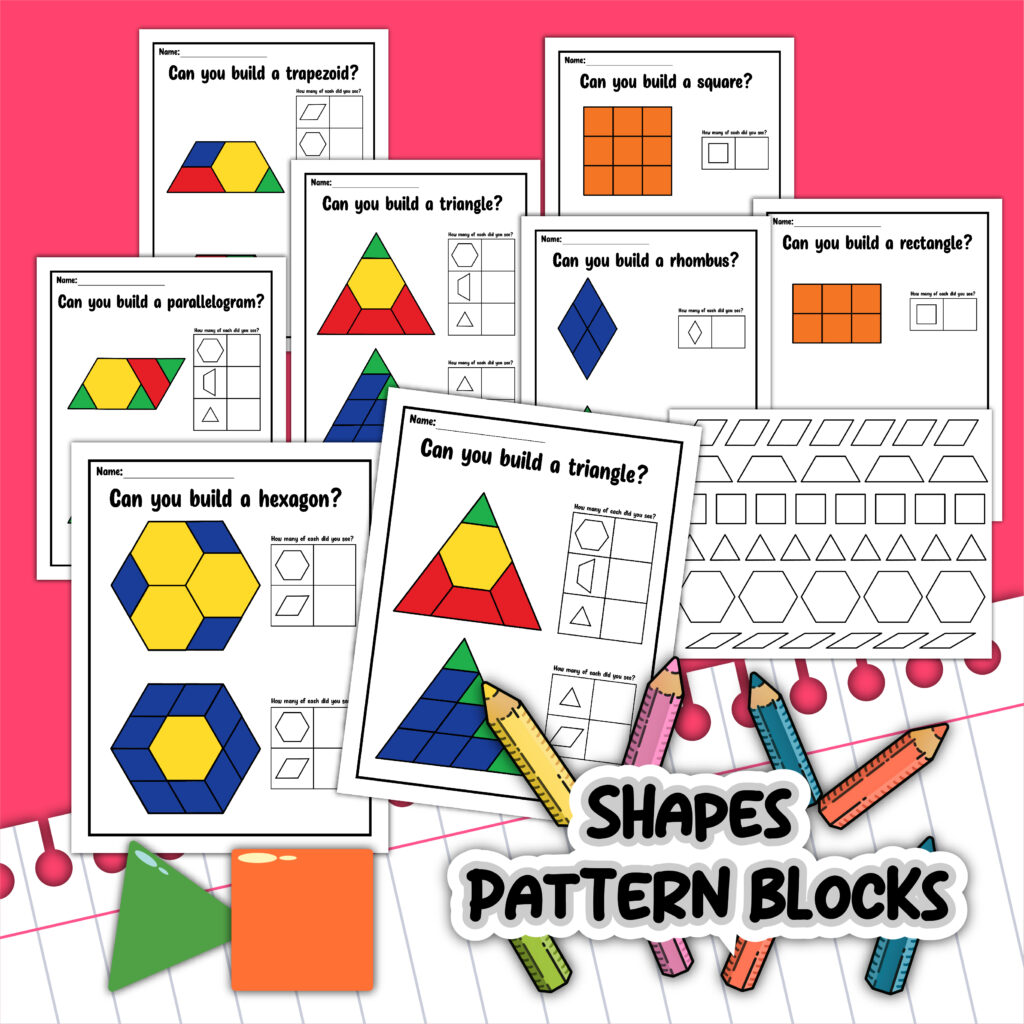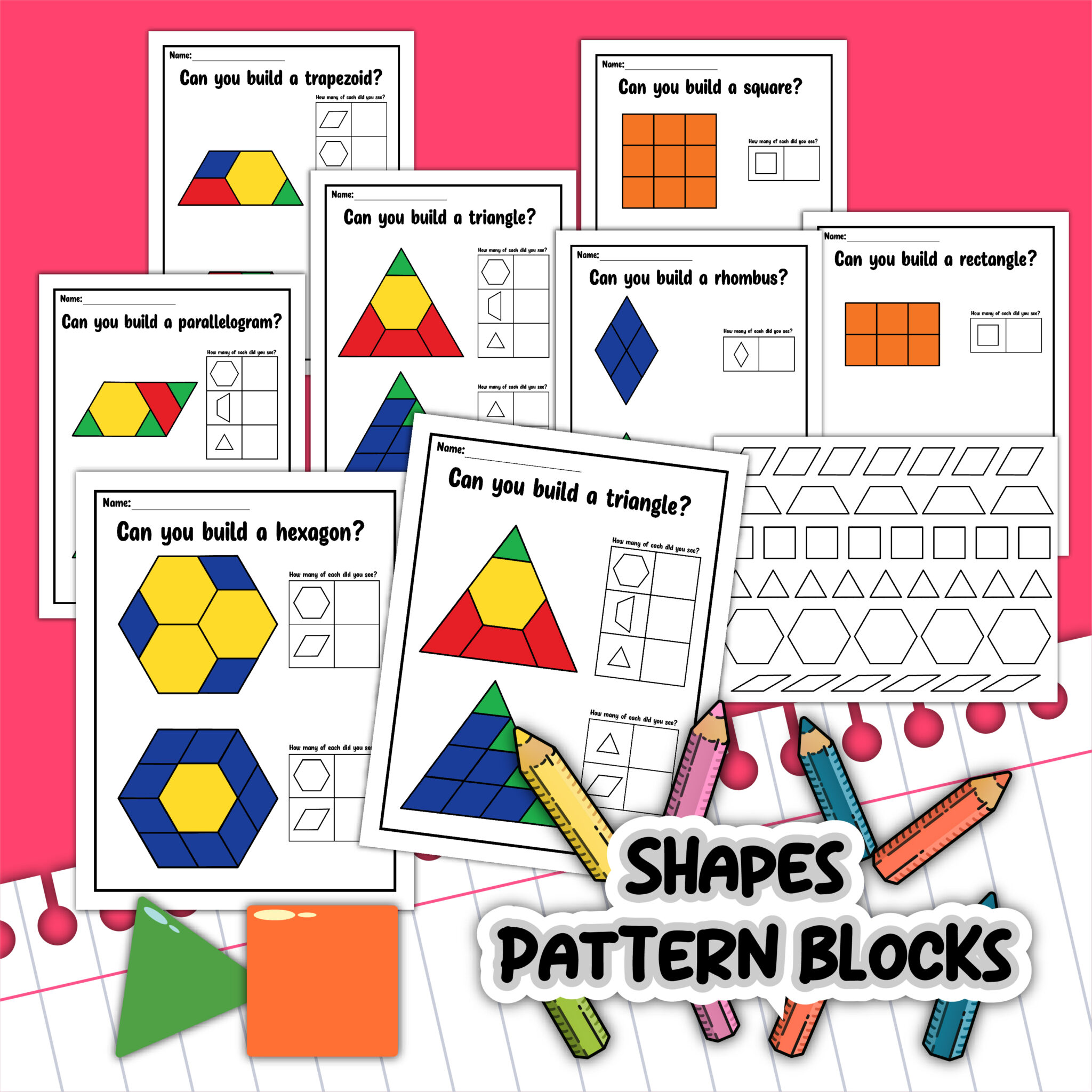 What are Pattern Blocks?
Pattern blocks are small blocks that are usually wood or plastic. The sets always include these colored shapes: green triangle, orange square, blue rhombus, beige thin rhombus, red trapezoid, and yellow hexagon. When making designs with pattern blocks, they should lay flat on the table and they should touch.
You can find these blocks on Amazon (affiliate link), Lakeshore Learning, or at a local teaching supply shop. If you don't have any, you can also use the paper ones I've included in the download.
How to Use Pattern Block Printables
I recommend using this printable activity in math centers, with small groups, or independent practice for students who finish their work quickly. You could also send these home with students to practice making the designs with the printed pattern blocks.
The mats I made includes the following shapes:
triangle
square
rectangle
hexagon
trapezoid
parallelogram
rhombus
heart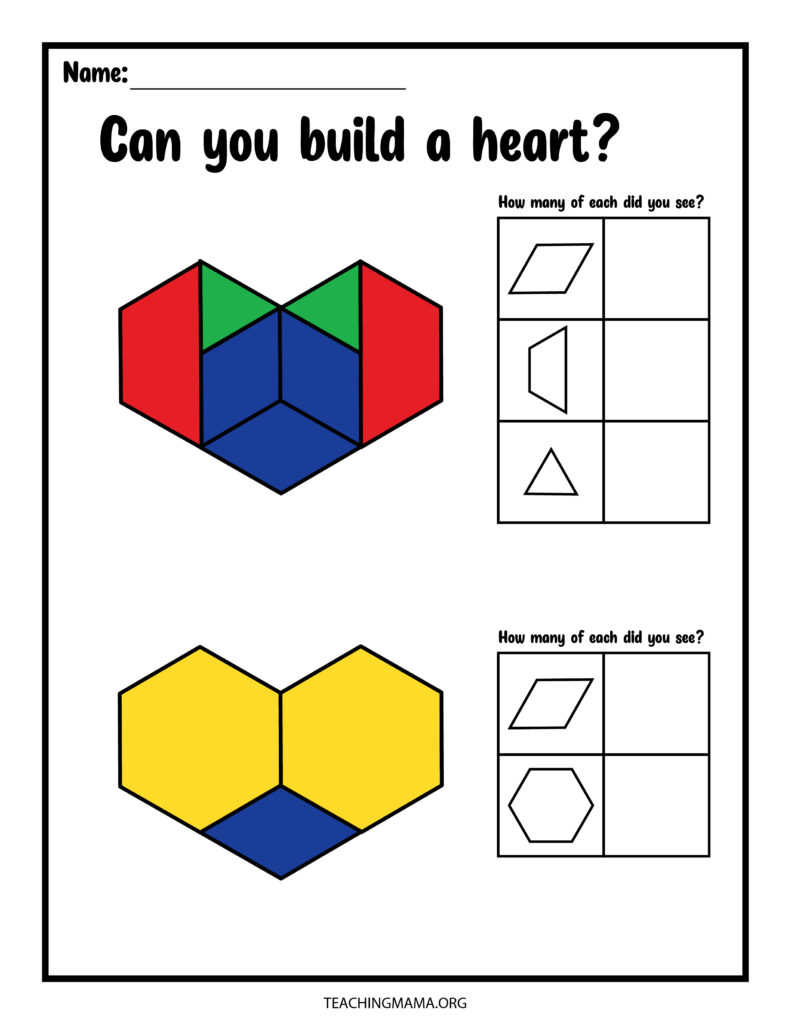 Each page has two ways to design the shape. Like I mentioned above, you can use the paper pattern blocks to fill in the shape. On the side, fill out the chart to show how many pattern blocks they used.
You could also use the black and white templates and have the students color in the shapes.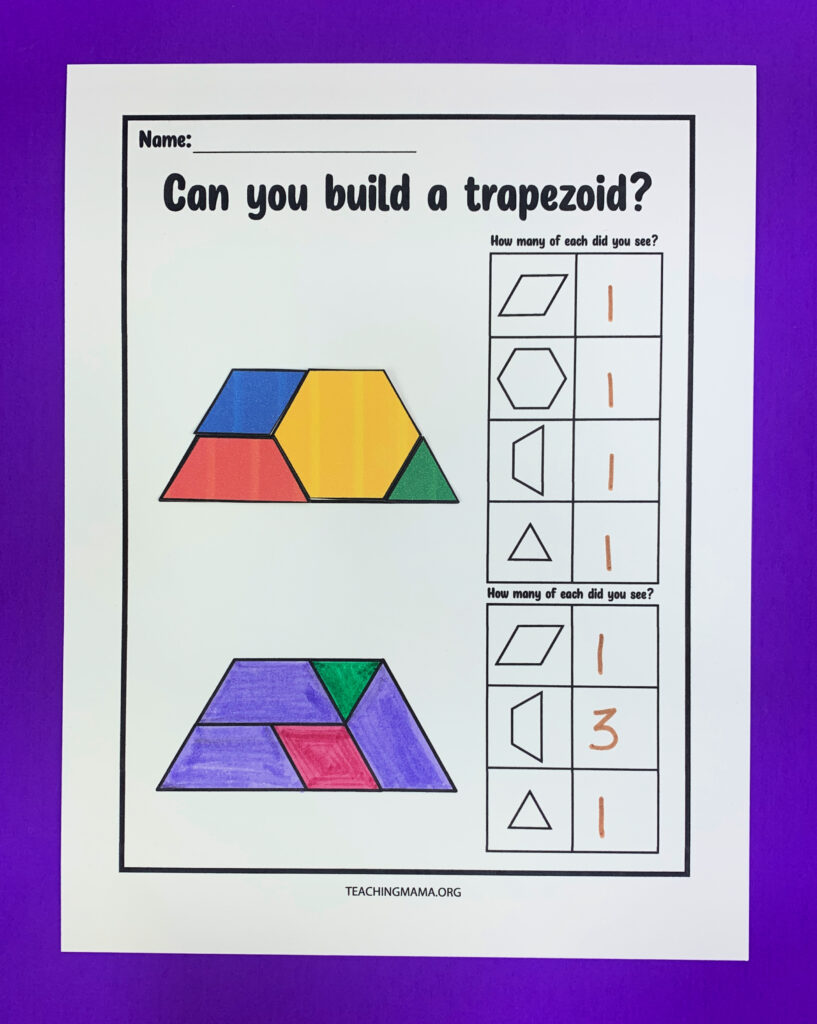 If you have pattern blocks available for students, you could use them as well.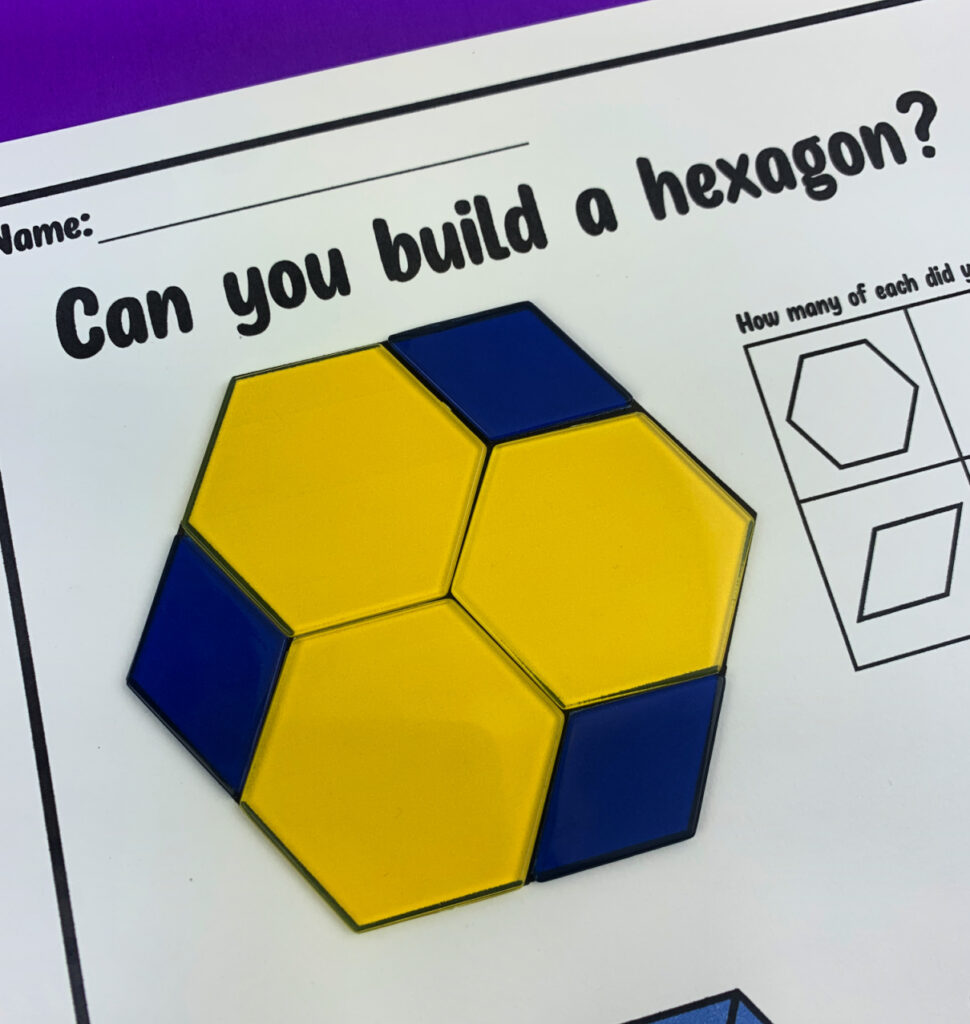 Click on the words below to download the templates. Children will need pattern blocks to complete this activity. I recommend laminating the pages so they are more durable.
I hope you enjoy this fun math activity!