One of my favorite books for preschoolers during fall is called Leaves
. It's a book about a bear's first year of hibernation. I love this book because it talks about the beautiful leaves of fall and also goes through the seasonal changes in trees. It's a book with simple words and beautiful illustrations that make it easy for kids to understand.
After reading this book to my kids, we made a sensory bin to go along with it. First, we gathered beautiful fall leaves from outside.
Is this a gorgeous tree, or what?!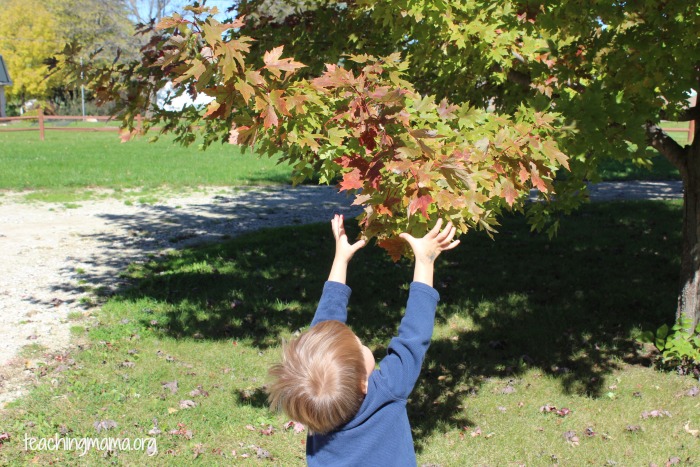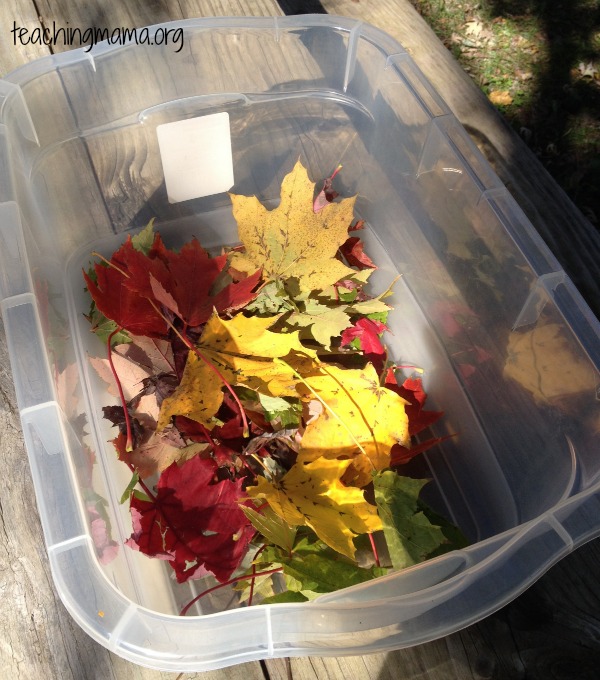 In the story, the bear gets really sleepy and decides to fill a hole with leaves and sleep in it.
So we decided to make our own caves with brown playdough (we used our root beer playdough!). The kids had fun forming their own cave for the bear.
Then we placed it in our bin and stuffed leaves around the bear!
Finally, we just had fun playing with the bin, talking about the leaves and how the trees change throughout the year.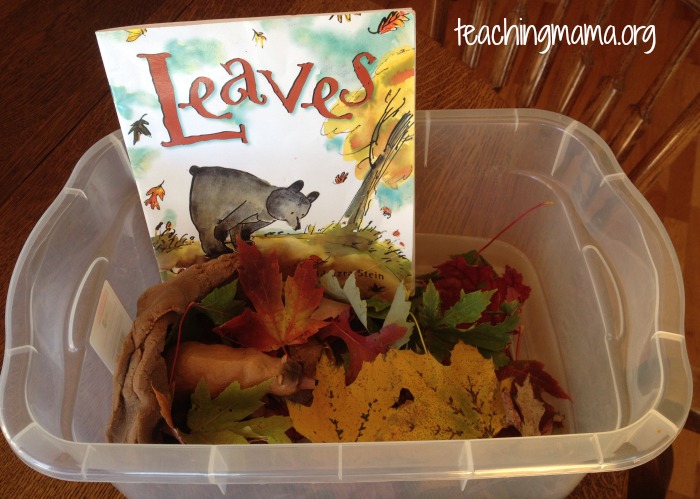 To talk more about the trees and how they change each season, I created this Seasons Wheel.
To make it, just cut out the two circles. Line them up and poke a brad through them both where the black circle is. Then just turn the top paper around to see the different seasons. It will look like this.
Have fun discussing the changes for each season with your child!
You can download the Seasons Wheel here —> Seasons Wheel
This was a fun activity for my preschoolers and I hope you'll try it out this fall!