School is just about to start! Whether you're a homeschool mom or teacher, you may be looking for ideas for school organization. If that's you, you're in the right place!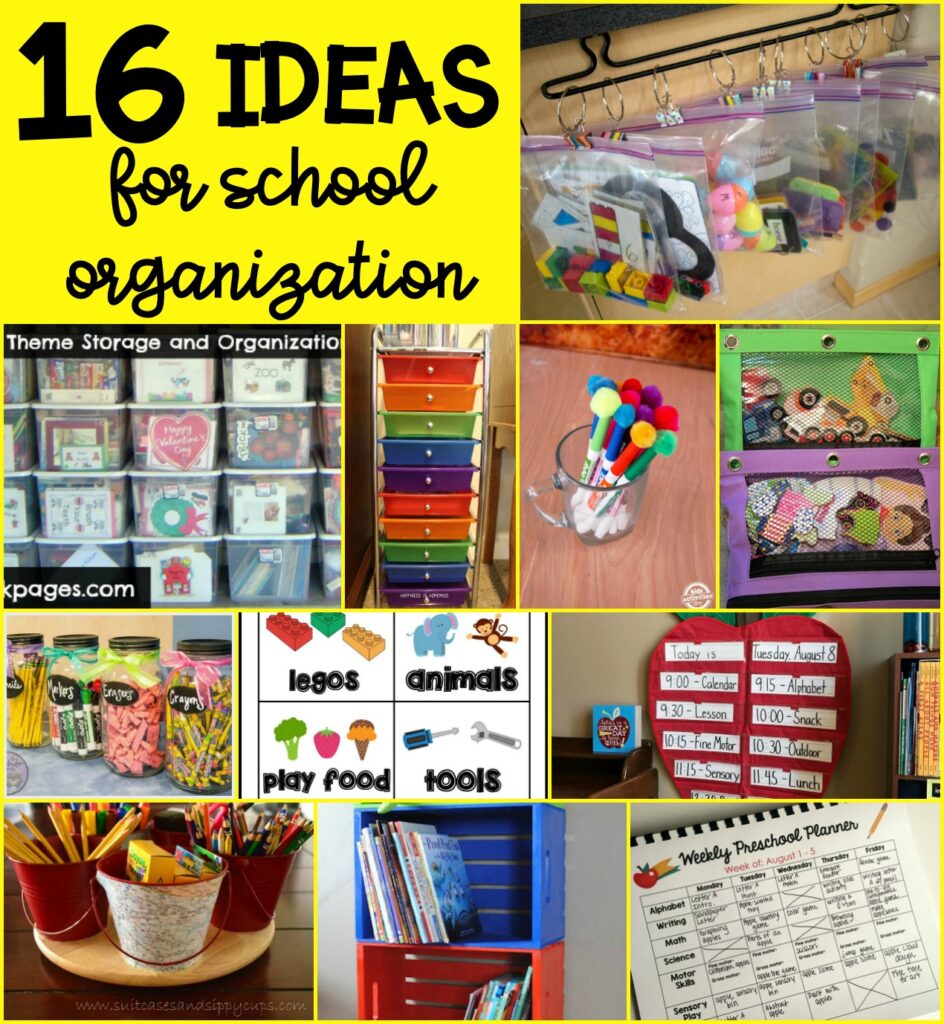 My advice is to keep things simple. Find what works for you and don't spend tons of time or money organizing. Also, find a system that will work for you. I know we aren't all type-A people who like to clean or organize 24/7.
I know for me, I need to have things in place, otherwise, I can't focus and it's harder for me to teach. If the week gets a little bit crazy and organization is off, I take time on Fridays to regroup before a new week.
Today I'm sharing 16 of my favorite ways for organizing school supplies and materials. Just click on the links below to take you to each idea.
Artwork Display with Curtain Wire from Teaching Mama
Theme Storage Boxes from Pre-K Pages
Reading Nook from Natural Beach Living
Sort Construction Paper into a File Box from Teach With Me
Toy Bin Labels from Teaching Mama
Organize Puzzle Pieces in Zip Pouches from The Navy Stripe
Mason Jar Supply Storage from What the Teacher Wants
Shoe Organizer for Craft Supplies from The Chaos and the Clutter
Apple Pocket Chart for Schedule from Teaching Mama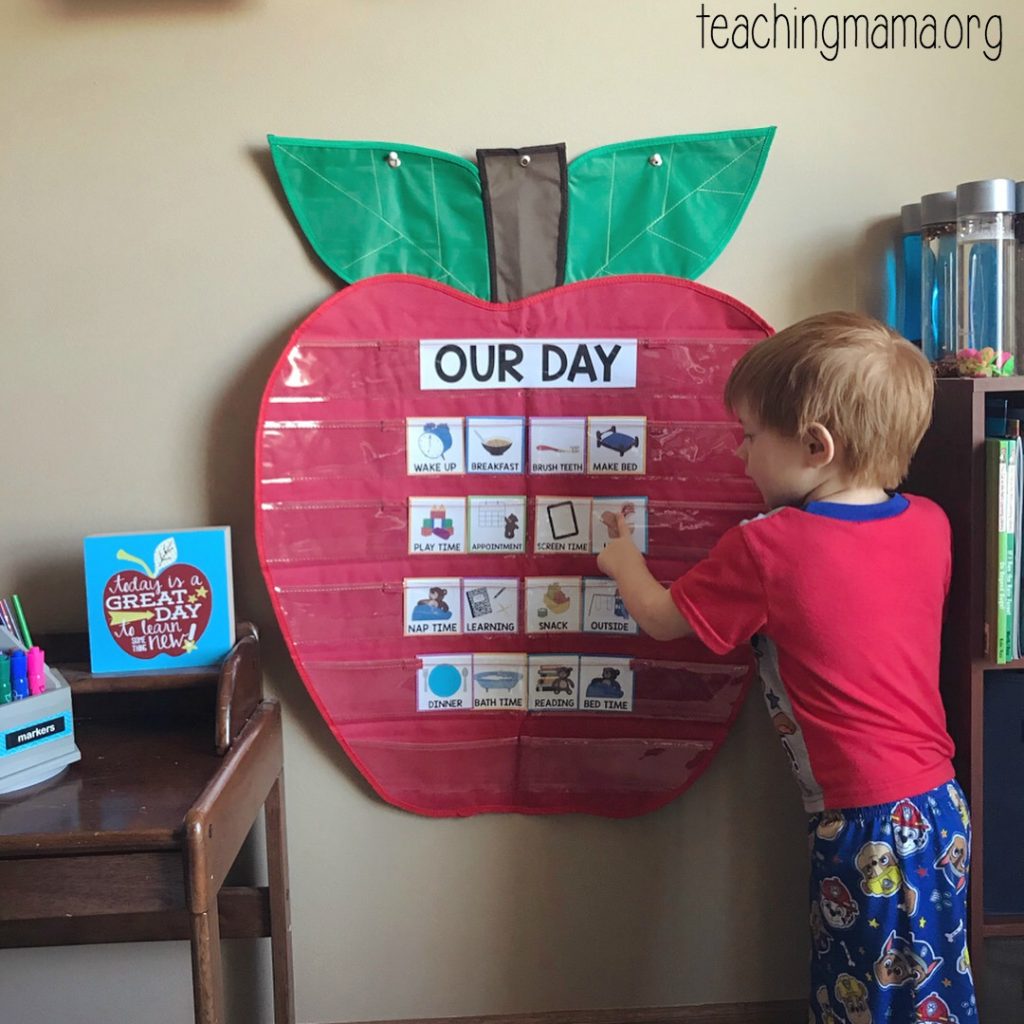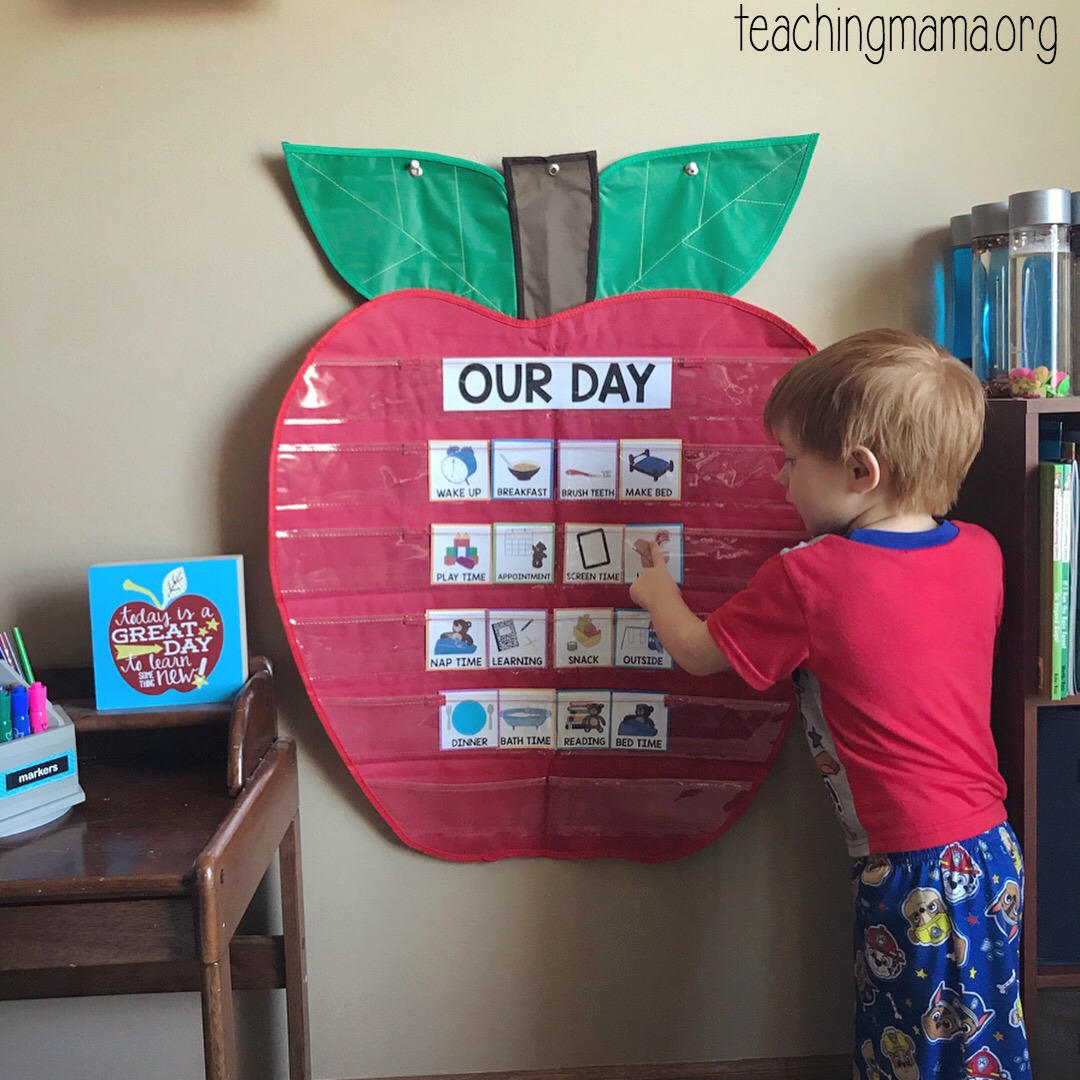 Word Wall Coupon Organizer from Growing Book by Book
Lazy Susan Supply Caddy from Suitcases and Sippy Cups
Store Manipulatives in Hanging Bags from My Small Potatoes
Colorful Crate Shelves from Crazy Little Projects
Pom Poms on Dry Erase Markers from Kids Activities Blog
Colorful Plastic Drawers as "Workboxes" from Happiness is Homemade
Printable Planner from Teaching Mama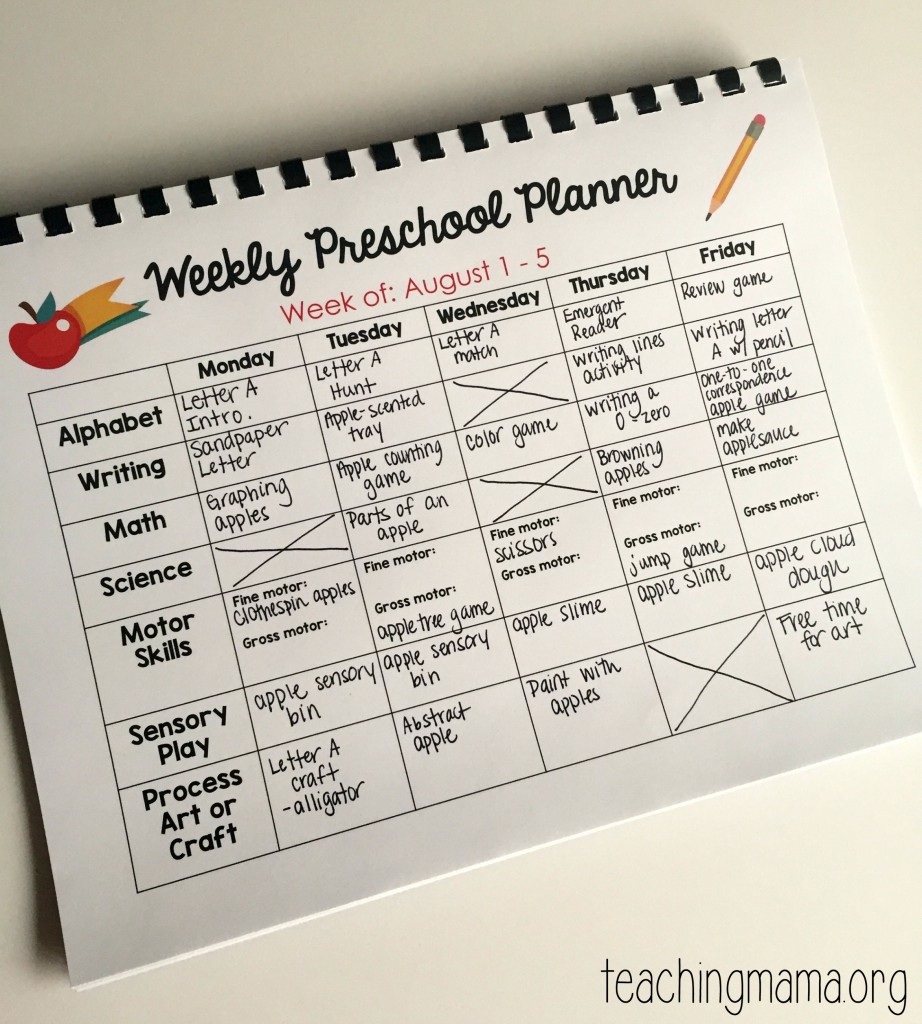 I hope this post gave you some ideas for organizing!