5 Ways to Use Whiteboards in the Classroom
Disclosure:  I am a blog ambassador for Lakeshore Learning and am compensated for my work. I received the product free of charge, but all thoughts and opinions are 100% mine.
Whiteboards are an amazing tool to use with students! They are so versatile, save paper, and kids love them! Today I'm excited to share 5 ways to use whiteboards in the classroom.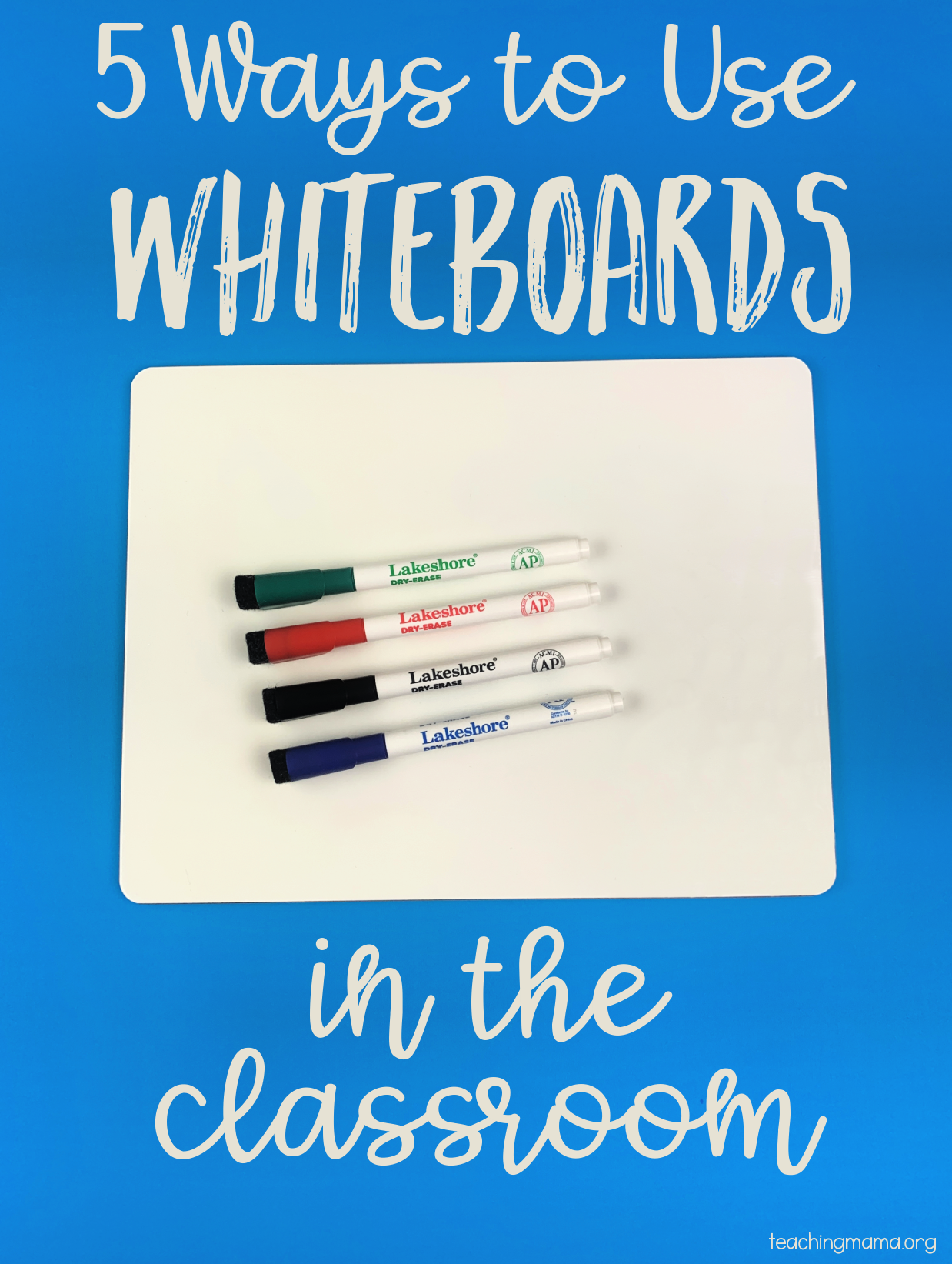 The whiteboard that I recommend using is the Wipe & Write Lapboard from Lakeshore Learning. This is a high-quality whiteboard that will last years! It's easy to write on and dry erase markers wipe off beautifully. The board is thick, so it is very sturdy and it is a great size for students to use at a desk or on their laps.
I love the Magnetic Write & Wipe Markers with Eraser Caps because they can stick to any magnetic surface and the cap has a secure eraser to clean off your whiteboards.
Just like all Lakeshore Learning products, the quality of the Wipe & Write Lapboard and Magnetic Write & Wipe Markers with Eraser Caps are amazing! 
How to Use Whiteboards in the Classroom
Whiteboards can be a helpful tool in the classroom. Here are 5 ways to use them in the classroom!
Q & A Time
I love these boards because it allows the whole class to participate. Instead of asking a question and calling on one person to answer, you can ask a question and ask students to write their answers on the whiteboards. Then they can show you their boards and you can quickly scan their answers. I love how this encourages everyone to participate and it gives you immediate feedback.
Spelling Practice
Whiteboards are a fun way to practice spelling words! Students are more likely to retain information when they write it down. Also, using a dry eraser can be easier for some kids for handwriting.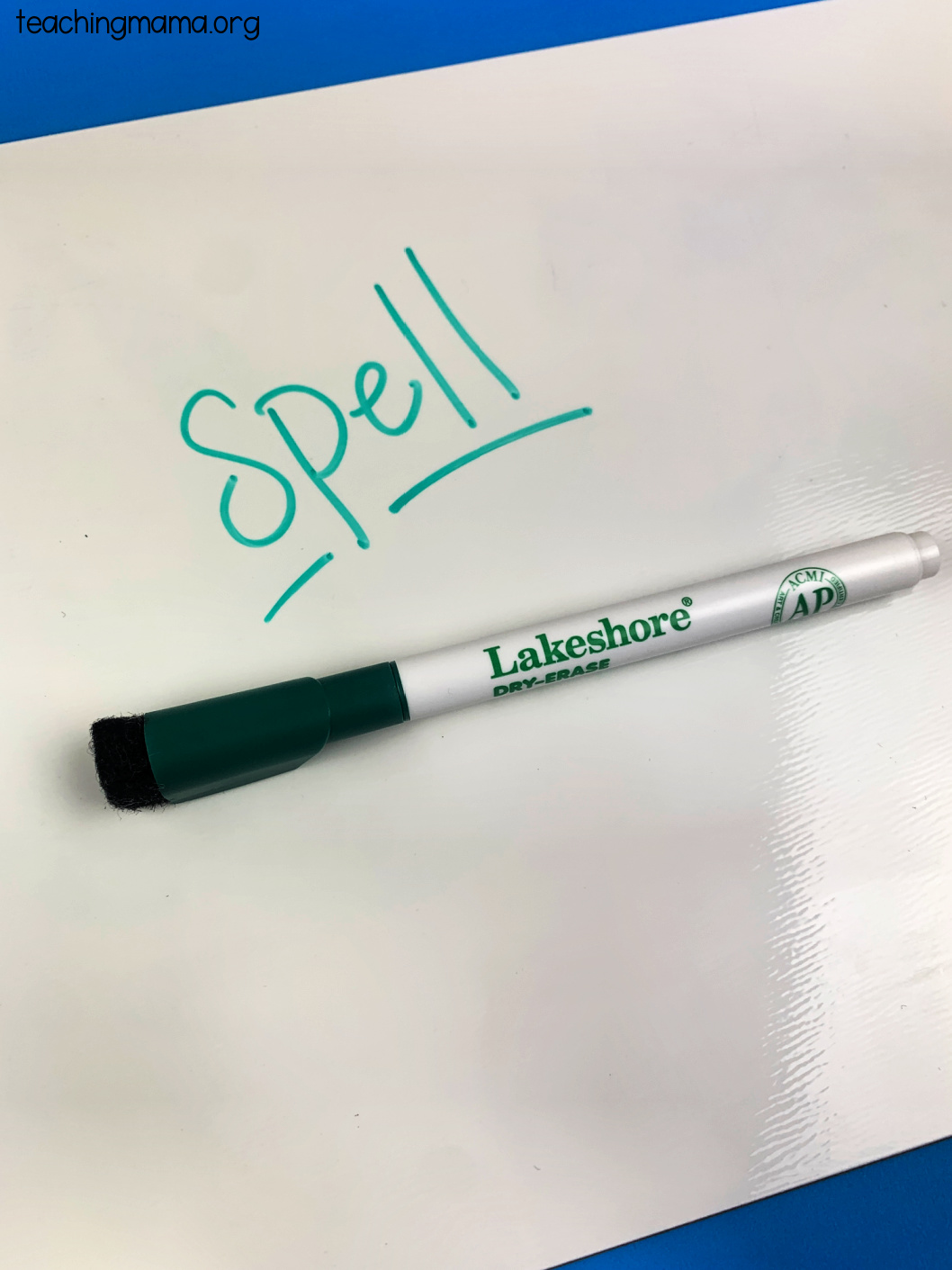 Math Problems
Save paper by practicing math problems on a whiteboard! This is a great alternative to scratch paper.
Pre-Writing Lines
For younger students, you can use the board to practice pre-writing lines. One idea is to use a hot glue gun to make shapes on your board. After the glue has cooled, have the students practice making lines inside the shapes. Having a physical border gives a nice area and cue for where to draw the lines.
You could also use it to practice making patterns with colored lines.
When you are done, you can peel the glue off easily! It won't leave any marks or residue behind.
Brainstorming Ideas
Use this whiteboard to brainstorm ideas! If students are working in groups, you can give each group a whiteboard and a concept to brainstorm about. Students can take turns writing on the whiteboard as they brainstorm ideas.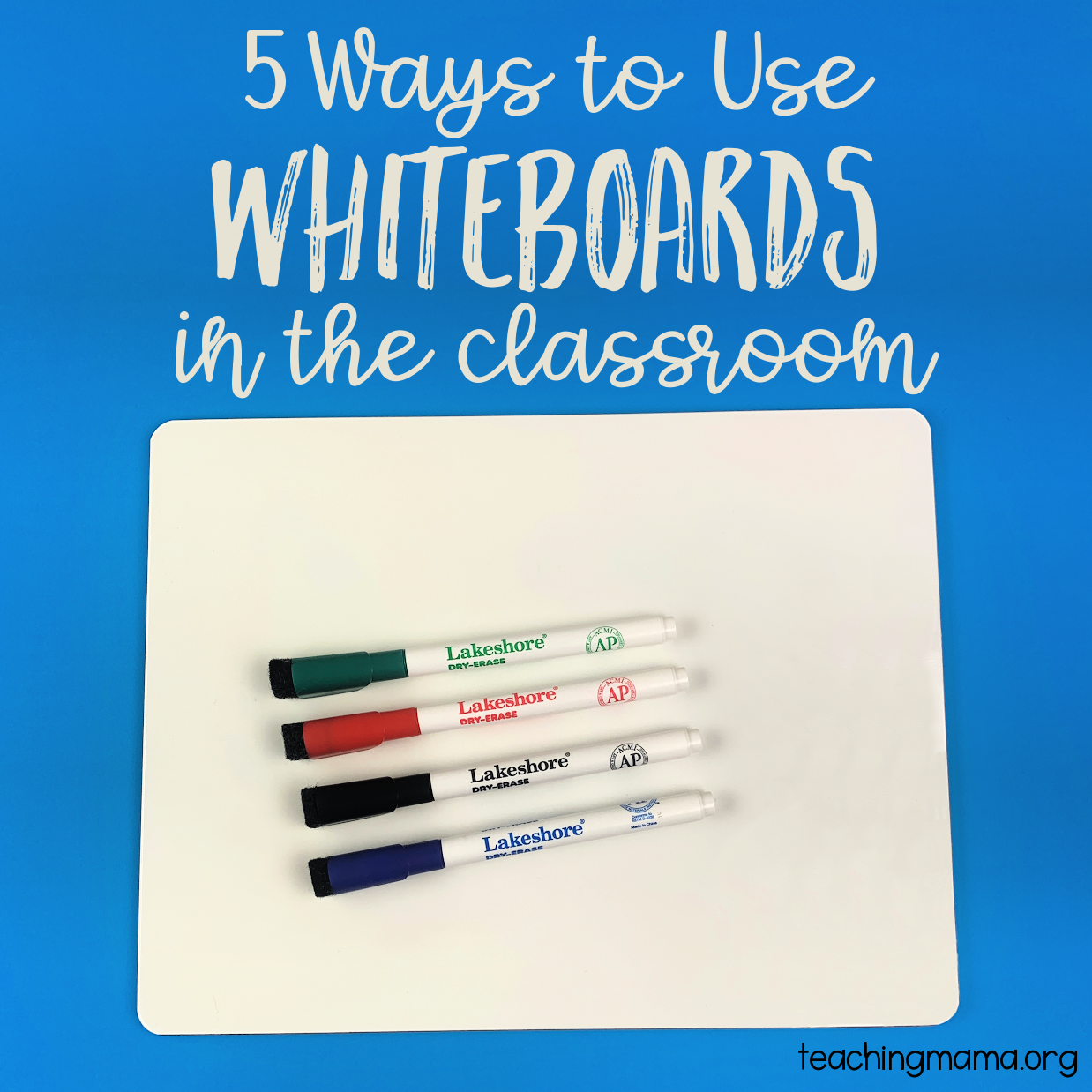 If you haven't used personal-sized whiteboards in the classroom, what are you waiting for?! You'll love the quality of Lakeshore Learning's Write & Wipe Lapboards. Check them out HERE and make sure to use my coupon code 4604 for 20% off any non-sale item. This coupon code can be used for purchases in-store on online.
Valid through 9/30/2022 for one-time use in stores or online. Limit one coupon per customer. Not valid on items with shipping restrictions. Other exclusions may apply. Visit bit.ly/3bbUXIj for details.