Disclosure:  I am a blog ambassador for Lakeshore Learning and am compensated for my work. I received the product free of charge, but all thoughts and opinions are 100% mine. 
In my opinion, teachers are the hardest workers! They spend their days lesson planning, preparing for activities, teaching students, managing behaviors, attending meetings, responding to emails, and so much more!
With everything on your plate, organizing your classroom might be last on your to-do list.
Classroom organization is important, but it's more than just a pretty classroom! You need tools that will actually help you get (and stay!) organized. Today I'm excited to share with you four organizational tools from Lakeshore Learning that will help you keep your classroom organized. Right now, you can shop Lakeshore's BIGGEST sale of the year! They offer some of the best discounts during the back-to-school season!
Nameplate Display Tray
Start the year off with these Nameplate Display Trays! These purposeful nameplates are wonderful for displaying your students' names on their desks.
There is a slot for you to place a nameplate. It holds the nameplate in place perfectly!
In the front, there is a molded tray where students can place school supplies, such as a pencil, eraser, and glue stick. I love that it has enough space for supplies so students can access them quickly and it helps students stay organized. No more students losing their pencils!
I think these nameplates would be great for classrooms where students sit at a table and don't have access to a desk. You can find the Namplate Display Trays here.
Classroom Carry-All
Have your favorite school supplies right at your fingertips with this Classroom Carry-All! This is an amazing way to organize your school supplies.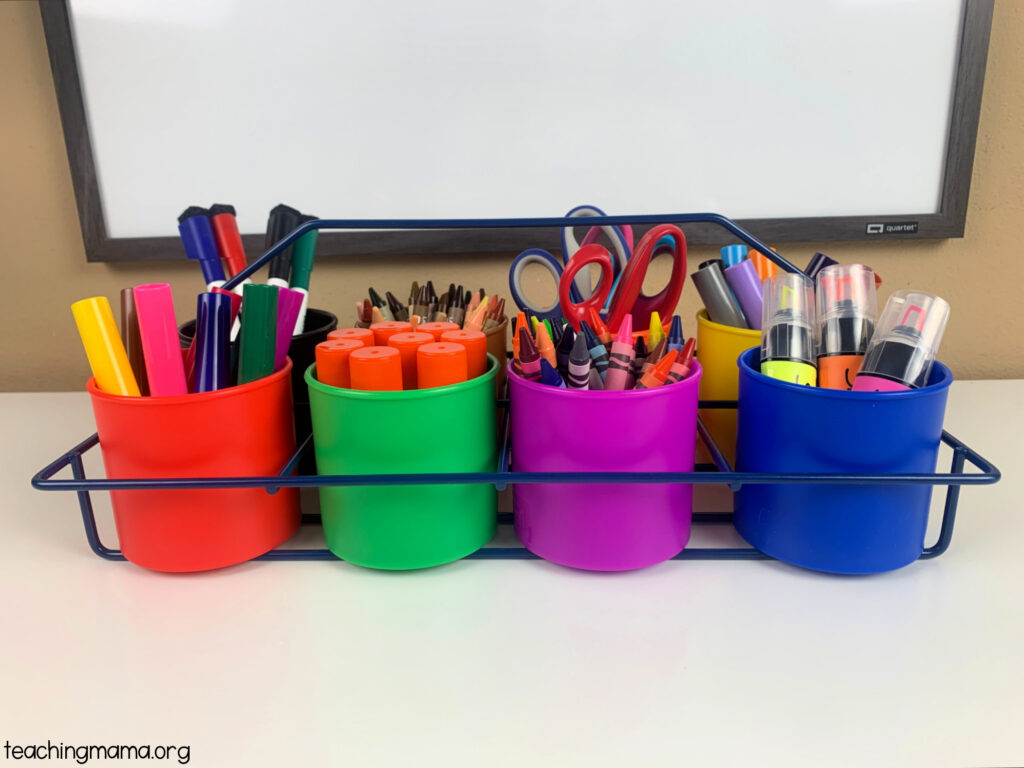 This comes with 8 plastic cups that can hold all kinds of supplies: crayons, markers, scissors, glue sticks, art supplies, and more! If you want to organize crayons by color, this is a great way to do it!
You can take the cups out of the caddy and use them individually, too! I love that the cups are sturdy and don't tip over! When it's time to clean up, this organizer is great for students to help clean up and organize the supplies. Check out the amazing Classroom Carry-All here.
Magnetic Display Shelves
Display your favorite books or store other classroom materials with these Magnetic Display Shelves.
Place the Magnetic Display Shelves on a whiteboard or any magnetic surface. These shelves are very sturdy and are extra-deep, so heavier items will stay securely on the shelves.
I think this would be a fantastic way to display your read-aloud books or other books you are going to read during the day. It's also a great way to make sure you can find your books when it's time to read! You can find the Magnetic Display Shelves here.
Magnetic Storage Boxes
Similar to the organizational tool above, the Magnetic Storage Boxes are another great way to keep supplies organized! This comes as a set of 4, so you can use them to organize all sorts of supplies.
You can place these on any magnetic surface, such as a whiteboard. The front of the box has a write & wipe label, so you can label your materials.
These storage boxes would be great for holding pencils, dry erase markers, erasers, timers, bathroom passes, lunch count papers, or anything else you need on hand! You can also slide them higher on the whiteboard if you don't want students accessing the items.
The magnet is very strong, so the boxes will stay in place and not slide down the magnetic surface. Check out the Magnetic Storage Boxes here.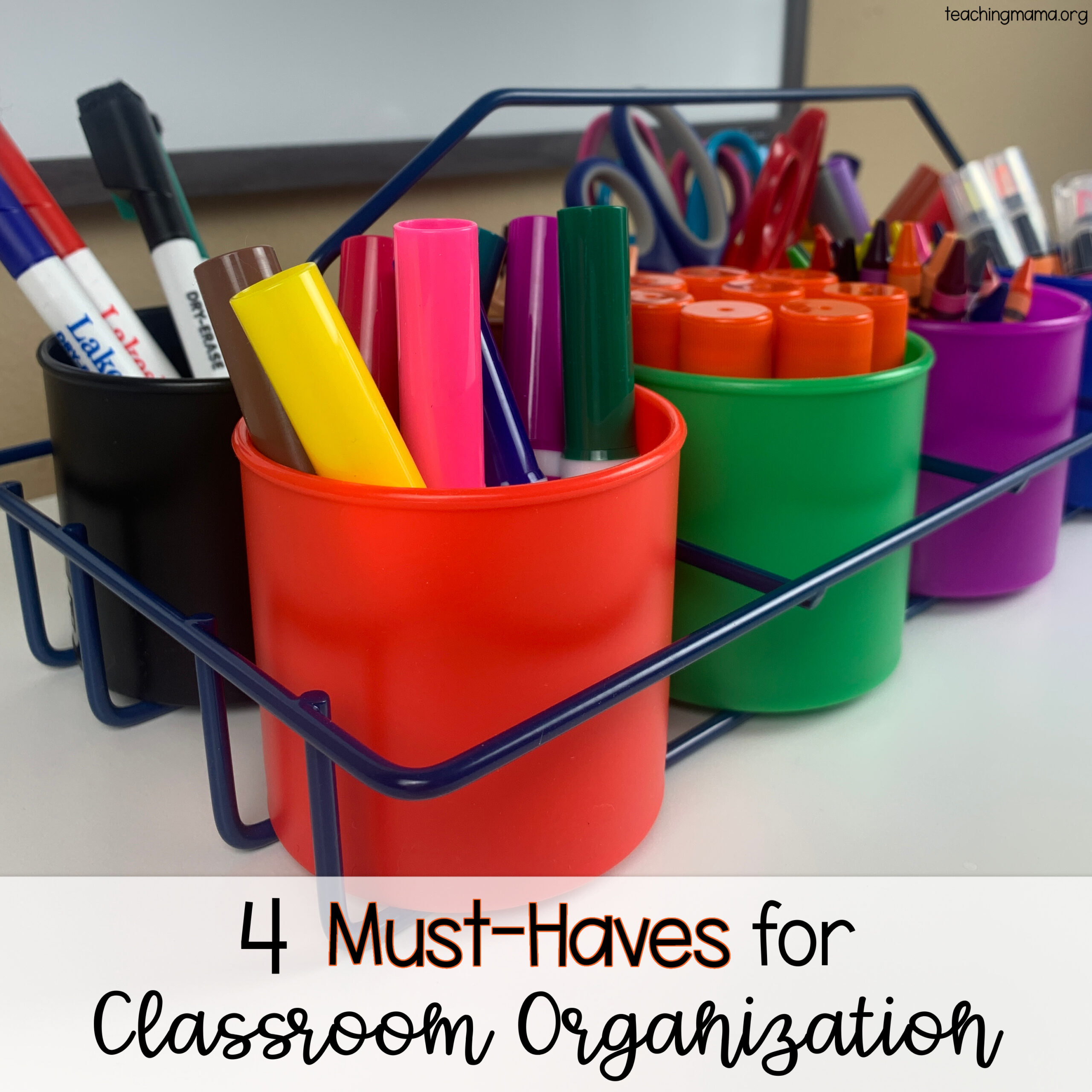 If you're ready to have a more-organized classroom, head on over to Lakeshore Learning to add these organization tools to your cart!
Before you checkout, make sure to use my coupon code 3979 to receive 20% off any non-sale item. This coupon code can be used for purchases in-store on online.
Coupon valid through 8/31/2022 for one-time use in stores or online. Limit one coupon per customer. Not valid on items with shipping restrictions. Other exclusions may apply. Visit bit.ly/3bbUXIj for details.
Many Lakeshore items are on sale during their BIG Back-to-School Sale! You'll find up to 20% off hundreds of items online and get up to 50% off doorbuster deals in Lakeshore Learning stores.
Cheers to an organized school year!