Spiders totally creep me out. I know that I'm much bigger than them, but I just really dislike spiders. They always seem to pop up when I least expect it! My kids are the opposite…they love anything to do with creepy crawlies. Since spiders are popular this time of year, I wanted to do a spider web craft with them. I had some leftover spider cut-outs from the sensory bottle we made, so we decided to make an easy spider web craft with them.
First, we made a spider web design on black paper using Elmer's glue. Then we covered the paper with fine white glitter. (Notice my son happened to be wearing his spider shirt for this craft!)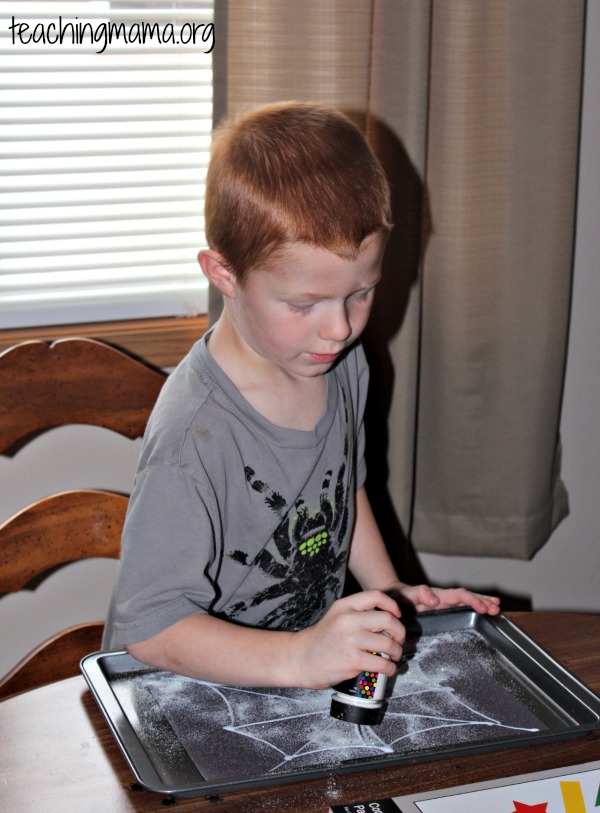 Next, we placed the small black spiders (which are table scatter from Hobby Lobby) all over the spider web. Here's how they turned out!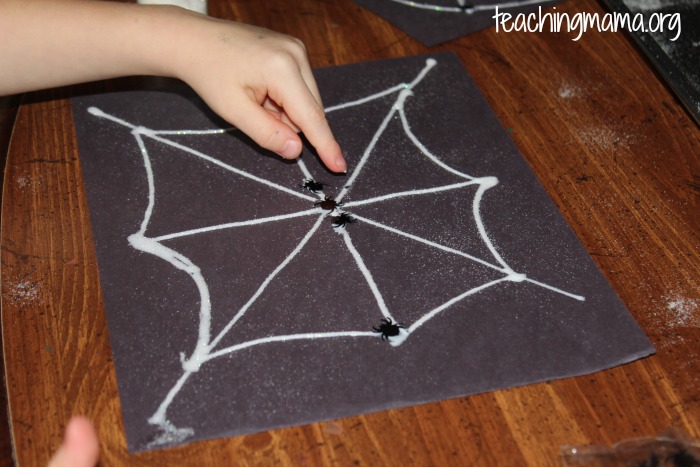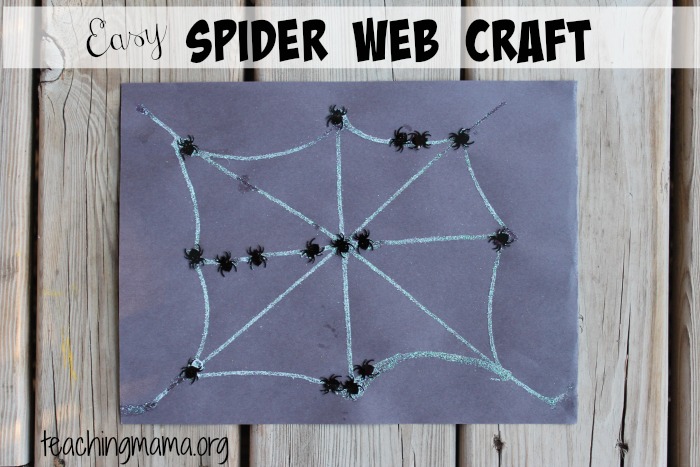 We made a circular design.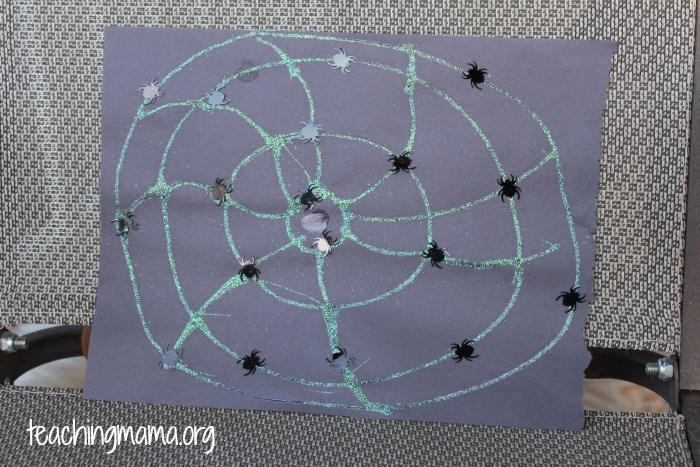 And we made a very abstract spider web. 🙂
It was a super simple craft, but it kept my 4 year old busy for a long time.
And if you want to do more with spider webs, check out these other fabulous ideas!
1. Make an awesome glittery spider web! This would make an adorable decoration!
2. Design a colorful water resist web! I love the colors on this craft.
3. Create a sensory experience while you make a spaghetti spider web.
4. Practice fine motor skills with a lacing card spider web.
5. Color a crayon resist spider web on a paper plate.
All these ideas are super simple, use very little materials, and would be great for toddlers and preschoolers! Hope you'll try them out!