Today's fine motor skill is stringing beads. I think the best way to introduce stringing beads to a young preschooler is on a pipe cleaner. They are sturdy enough that they won't flop over when he's trying to put a bead on. I helped him at first, but he really wanted to do it himself, so he did most of the stringing! We made a cute butterfly out of the pipe cleaners and beads. We are itching for spring, but of course we have a huge snow storm coming today!! We'll just dream of warm weather and outdoor activities today! 🙂
Here's what you need for this activity:
*3 pipe cleaners
*pony beads
To start, bend one pipe cleaner in half and curve the ends to look like butterfly antennas. Then attach another pipe cleaner to the bottom of the antennas. Start stringing beads until there's about one inch left. Then twist the pipe cleaner around the top of the antennas and form it to look like a butterfly wing. Repeat for the other side.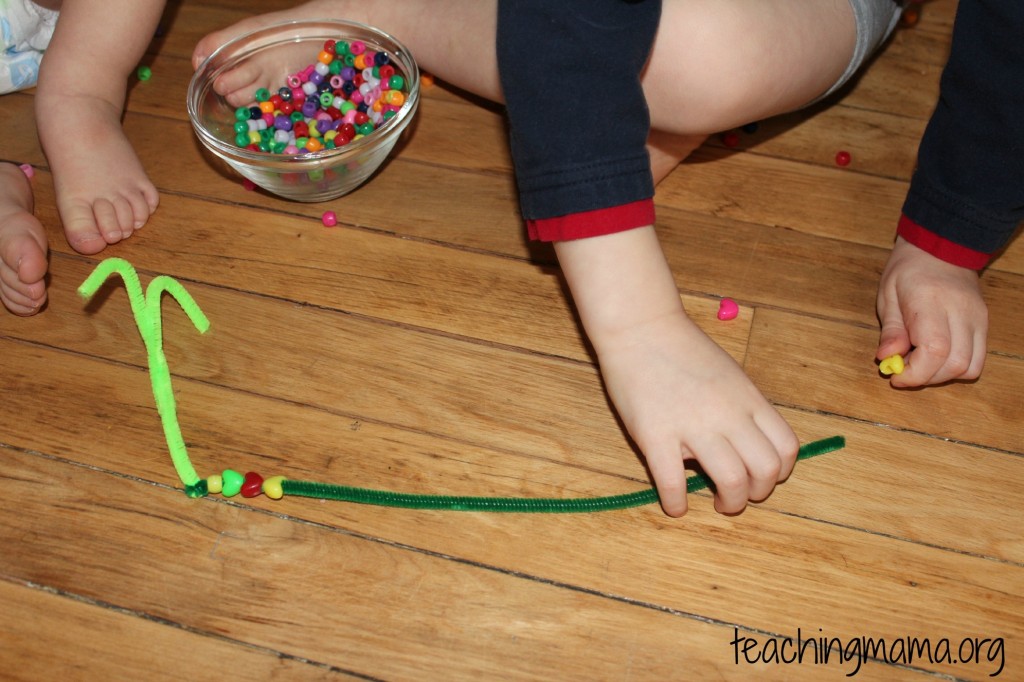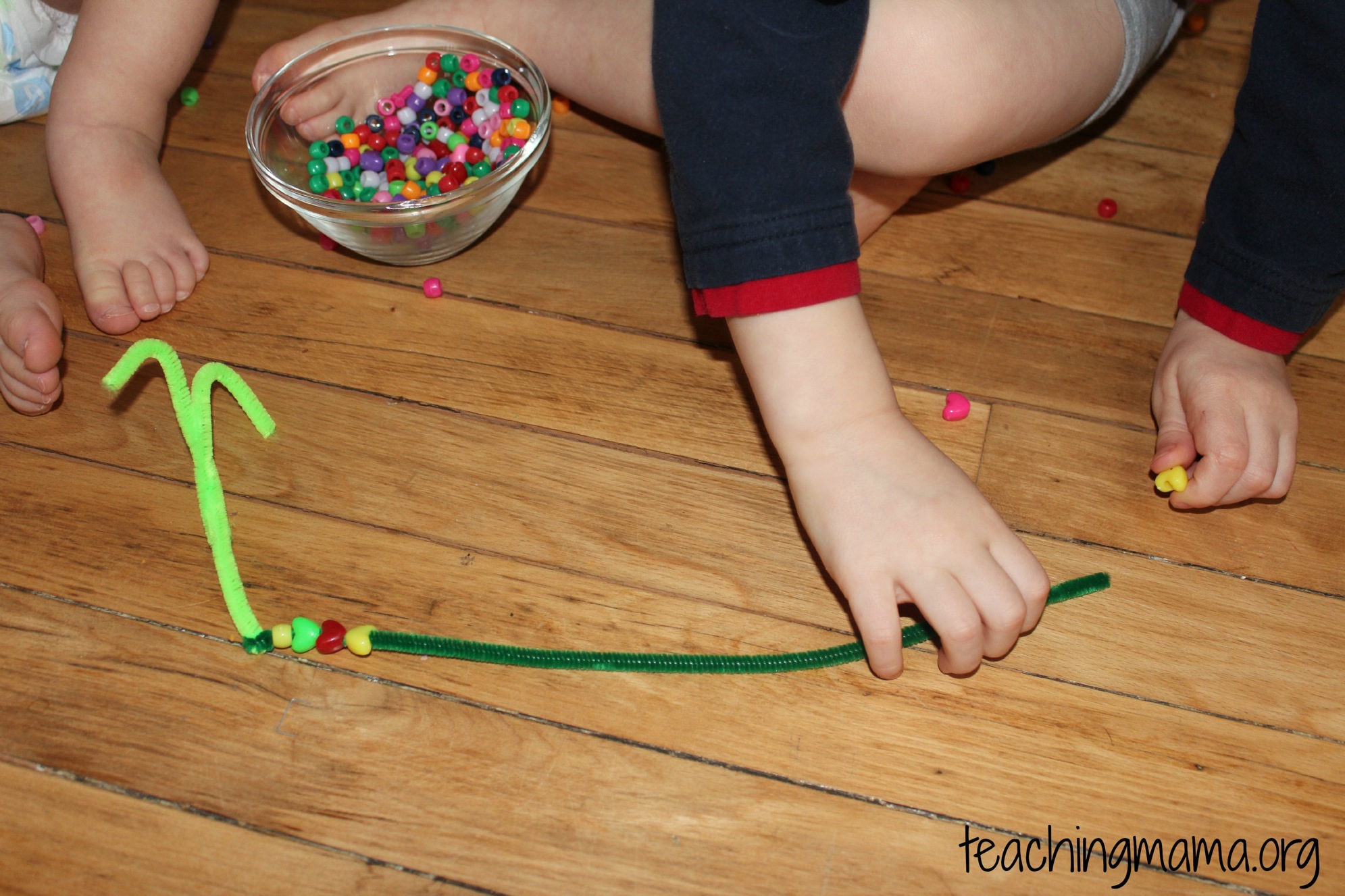 I love little feet!! 🙂
Troy really loved using the heart beads, but we ran out of them so he finished the rest with regular pony beads.
Here's the final product!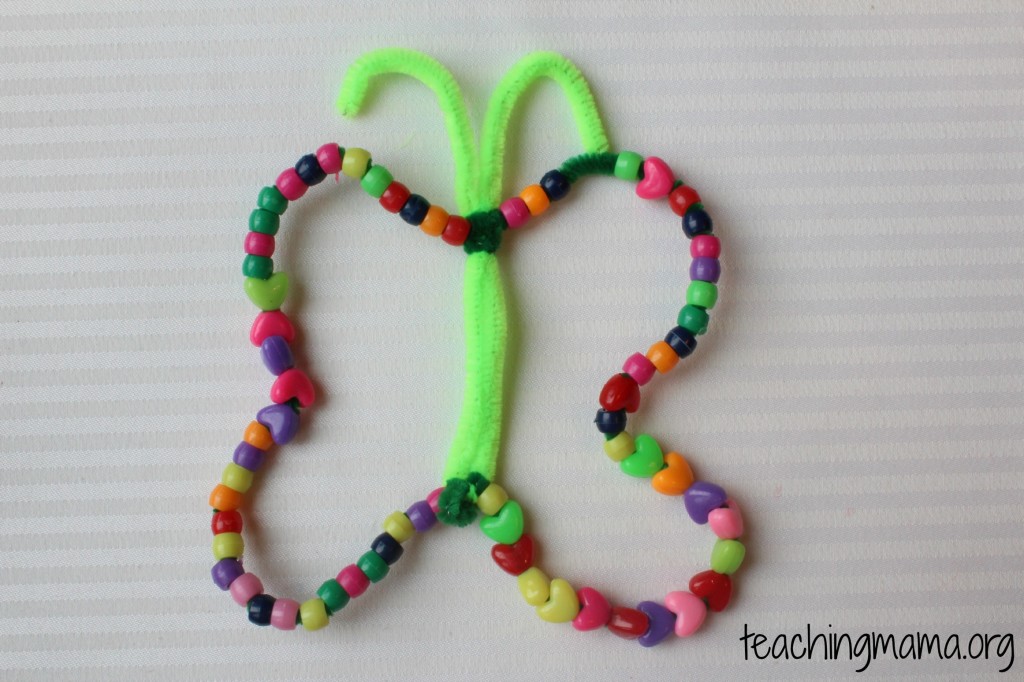 Now we'll just wait for spring and hope it arrives soon!